It's a vintage week on the Nightcap for the last Friday in May, including an Ardbeg aged in New Zealand Pinot Noir casks, a vineyard mosaic, and buckets and buckets of rosé.
It's been a short week with the Bank Holiday on Monday, but that hasn't stopped the booze news from pouring in. That was a pun which was not intended but greatly appreciated. If you're looking to find out what's been going on, we've got another edition of The Nightcap coming your way, packed full of the latest stories from the drinks world. Dig in.
On the MoM blog this week we launched two competitions, one with the fab folk at Goslings Rum and the other being a Father's Day special with Tobermory Distillery. Speaking of the upcoming celebration, Adam selected some sublime spirits to give yourself a head start on Father's Day, or you might consider the funky and fruity joy of Dunderhead Rum, our New Arrival of the Week. Annie returned to uncover Grenada's best-kept secret and take a closer look at Langley Distillery, before Henry made a cocktail that marries New York and Ireland.
We'd also like to say congrats to Kostas Stavropoulos, who won last week's virtual pub quiz! Thank you to all who entered, the answers to last Friday's quiz are listed below, as always. For those who fancy their chances at besting this week's edition of the MoM pub quiz, it will be on our blog from 5pm as always.
Where the wild rosés grow
Another day another missed opportunity in naming a celebrity pink. Last year it was Jon Bon Jovi declining to call his wine 'Jon Bon Rosé' in favour of the baffling 'Hampton Water', now it's Kylie's turn. The pint-sized pop star has just launched pink and it is not called 'Where the wild rosés grow' after her 1996 hit with Nick Cave. Instead, it's called simply 'Kylie Minogue Rosé.' Boring! It's a Vin de France (i.e. not from a specified viticultural area); the press release says it's made from "Carignan and Cabernet Sauvignon grapes sourced from the sun-drenched southern French Coast." It will only be available from 450 Tesco stores and retails at £9. Kylie herself commented: "I have a great passion for rosé and have loved working for the last two years on developing Kylie Minogue Wines. Working with the brilliant team at Benchmark Drinks we have created a rosé that I am truly enamoured by, it's fresh, light and the perfect pink." Benchmark Drinks is the team behind Ian Botham's, really rather good, range of wines, and there's talk of other Kylie wines to come including later this year a Côtes de Provence rosé. We should be so lucky. 
Ardbeg Day goes online
Fèis Ìle might off this year, but that doesn't mean that Ardbeg fans have to miss out. Especially as this year marks the 20th anniversary of the formation of the Ardbeg Committee. Tomorrow, 30 May, there will be a two-hour programme of tastings, games, and entertainment based around the just-released limited edition Ardbeg Blaaack, which was matured in New Zealand Pinot Noir casks. Distillery manager Mickey Heads said: "We were looking forward to marking Ardbeg Day this year with our dyed-in-the-wool fans here at the Distillery, and at celebrations around the world. Sadly, global events overtook us. However, we've put our heads together and come up with a back-up plan to keep our Committee Members entertained, safe at home. I'll be shepherding the Ardbeg team in an online extravaganza instead – expect tastings of some much-loved whiskies, fun, blether, and maybe even a few Blaaack-inspired surprises." You can join in the Ardbeg Blaaack Whisky Trials from 7pm BST on Ardbeg's Facebook page. So tune in, and don't forget your sheep-based puns. Oh, and if you want to get hold of a bottle of Ardbeg Blaaack, don't worry, it will be baaack in stock soon. Sorry. 
Rosé Prosecco is coming! 
More pink news just in: Rosé Prosecco is now officially a new DOC category, approved by the Italy's Ministry of Agricultural, Food and Forestry Policies' National Wine Committee and all! There are a few things producers will have to adhere to in order to label their wine Prosecco DOC Rosé, such as the grape varieties (Glera and 10%-15% Pinot Nero), a second fermentation and residual sugars, among a few other things. Oh, and it has to be pink. Duh. Stefano Zanette, president of the Prosecco DOC Consortium thanked "all those who have contributed to obtaining this important result, in a moment particularly tough for the wine industry." The Consortium's estimates predict up to 30 million bottles of Rosé will be produced each year… We'd better get drinking! 
100 Day Playbook created for return of hospitality industry
We're slowly edging towards a period where pubs, restaurants, cafes and more can begin to reopen, which is delightful news. However, relaunching after so much time in lockdown won't be easy and the hospitality industry could use all the help it can get. That's why it's great to see initiatives like the 100 Day Playbook, a marketing and communications guide, be unveiled this week. The playbook comprises over £150,000 of insider knowledge, advice and insight, as well as best practice on branding, marketing, PR, digital and social in order to offer businesses the best possible chance to tackle reopening in a post-COVID19 world. It was created by a collective of agencies and consultants including KAM Media, Fleet Street Communications, ME:MO Media, Smithfield, Supersonic Inc, 2 Forks, DataHawks, Bums on Seats, Wireless Social, Feed It Back, Studio Nomad, and was requested over 300 times ahead of its launch on the 27th May. The 100 Day Playbook is now available at www.100dayplaybook.com and will be free for all operators, although everyone that downloads the booklet will be encouraged to donate to charity Hospitality Action. "This project is about hospitality's best agencies and brightest marketing minds coming together to really support our venues, brands and businesses in getting back on their feet, and getting as many guests as possibly back into their venues when they reopen" says Mark McCulloch, founder and CEO of Supersonic, who spearheaded the 100 Day Playbook project. "I'm so pleased to be sharing this with our industry and look forward to how businesses incorporate some of insight, methods, tips and tricks we're sharing."
And finally… Roman mosaic floor found under Italian vineyard
Have you ever lifted up some carpet or moved an old piece of furniture and found something cool? I've had the typical experience of finding some money. A friend of mine found a tiny crab behind a kitchen unit once, which was pretty rad. I think it's safe to say that a recent discovery in Italy tops all of this, however. A perfectly-preserved ancient Roman mosaic floor dating back to the 3rd century AD was unearthed in an Italian vineyard. Archaeologists had first found the site in a hilly area above the town of Negrar di Valpolicella near the city of Verona in 1992, but it was later abandoned. A team from the Superintendent of Archaeology, Fine Arts and Landscape of Verona returned to the site last October only to have the pandemic halt their progress. Archaeologists were able to resume work this month after Italy eased its lockdown restrictions and discovered the beautiful mosaic just a few metres beneath a row of vines at the site of an ancient villa. "After countless decades of failed attempts, part of the floor and foundations of the Roman villa located north of Verona, discovered by scholars a century ago, has finally been brought to light," authorities from Negrar di Valpolicella wrote on the town's Facebook page. "The superintendent will now liaise with the owners of the area and municipality to identify the most appropriate ways of making this archaeological treasure, which has always been hidden beneath our feet, available and accessible." The town will now work to ensure the stunning floor can be seen by the public, officials said, but they warned: "The result will not come soon and significant resources will be needed."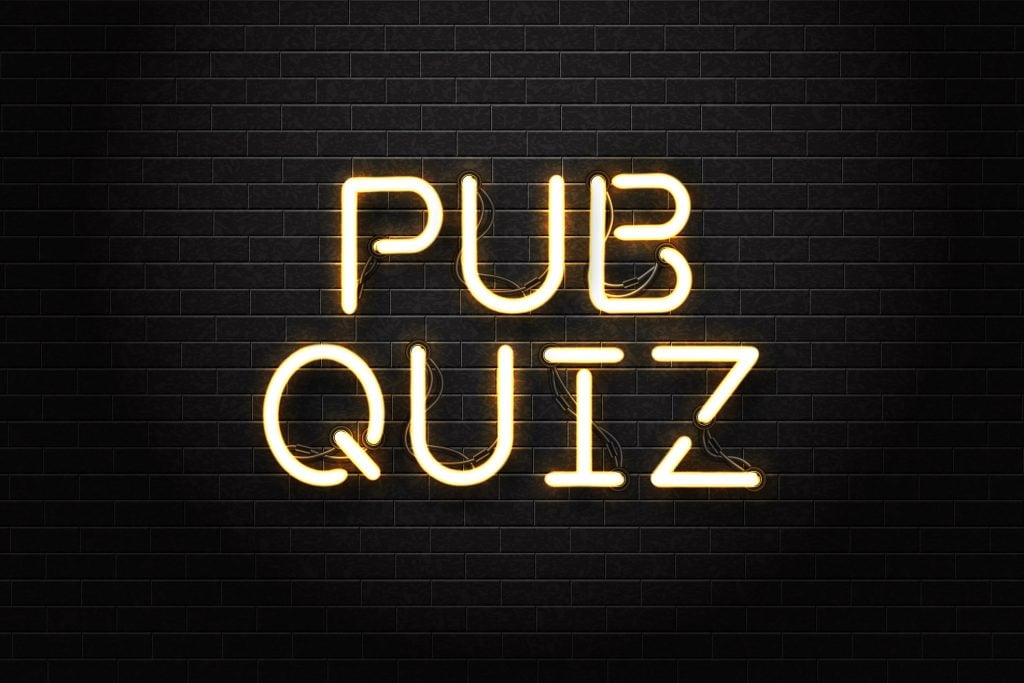 Pub quiz answers
1) Which of these cocktails is not mentioned by name in The Great Gatsby?
Answer: Martini
2) How many bottles of champagne make up a magnum?
Answer: Two
3) In which European city did Harry MacElhone open Harry's New York Bar in 1923?
Answer: Paris
4) What is the name of "Pawnee's Sickest Nightclub" in Parks and Recreation?
Answer: The Snakehole Lounge
5) How many times does Kendrick Lamar say the word "drank" in his song Swimming Pools?
Answer: 32
6) In Champagne, which of these designations is the driest?
Answer: Brut
7) Which barrel is the biggest?
Answer: Pipe
8) What cocktail did Anthony Bourdain describe as a "hell broth"?
Answer: Negroni
9) Whose mother is erroneously thought to have created the Manhattan cocktail?
Answer: Winston Churchill
10) A Caipiroska is a version of Brazil's national cocktail the Caipirinha made with what spirit?
Answer: Vodka