This week's Nightcap is all about an interactive Scotch whisky world tour, the world's largest LGBT cocktail competition, and a robot bartender that reads your brain waves.
On the blog this week, we confirmed that Diageo will soon introduce a female counterpart to Johnnie Walker's iconic Striding Man, quizzed Beefeater MIXLDN champion Maxim Schulte for his tips on crafting an award-worthy cocktail, and served up a huge slice of Mother's Day gift inspo with our essential guide.
We also announced the arrival of limited edition Elephant Aged Gin, and there was a fresh bundle of Master of Malt Dram Club sets to boot. Phew!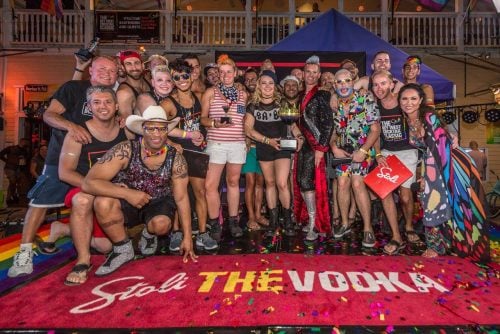 A snap from Stoli Key West Cocktail Classic 2017
Stoli kicks off world's largest LGBT bartending competition
Stoli Group USA (owner of vodka brand Stolichnaya) kicked off the fifth edition of the Stoli Key West Cocktail Classic, the world's largest annual LGBT bartender competition, in Dallas earlier this week. Fourteen cities across the US and Canada will play host to regional competitions themed on 'Raising the Bar', where bartenders will battle it out to represent their city at the finale in June. Not only will the winner be appointed as the 2018 Key West Pride Parade Honorary Grand Marshal, but they'll also secure $15,000 for a charity of their choice, a celebration and cheque presentation at their home bar, and a trip for two to either Vancouver or San Diego Pride 2018. The competition is hosted in partnership with the Key West Business Guild, the oldest LBGT marketing organisation in the country, and seeks to recognise the talents of the industry's top LGBT bartenders and honour the role that gay bars historically played as "original community centers". "This year, we are proud to celebrate the 40th anniversary of the Key West Business Guild, as well as the 40th anniversary of Harvey Milk* being sworn into office; 1978 was indeed an important year," said Patrik Gallineaux, Stoli's national LGBT ambassador and brand manager. "The Key West Cocktail Classic recognises the most innovative bartenders in the country, whose spirit – personally and inside the glass – are reflective of Key West, an island that has been a safe space for so long, and of Harvey Milk, a man whose life opened closet doors for so many."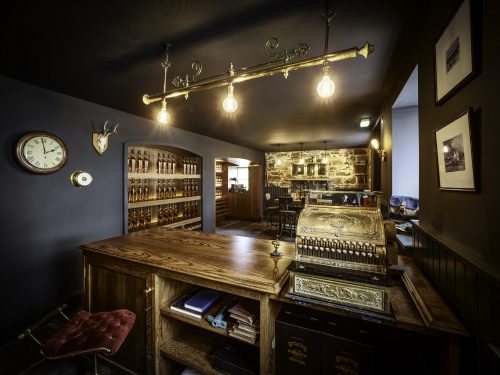 Just like the real thing
Glen Scotia Grand Tour offers whisky lovers a taste of Campbeltown
Never visited Scotland? No worries. Glen Scotia is taking its Campbeltown home – the country's smallest Scotch-producing region – on a world tour. The interactive pop-up, named The Glen Scotia Grand Tour, will replicate the Glen Scotia distillery and the seaside town that surrounds it via a 60-minute immersive experience. The tour begins with cocktails and canapes in the distillery manager's Victorian-inspired** office, progressing on to a whisky tasting in the dunnage warehouse where visitors will sample drams straight from the cask. Attendees will also be in with a chance of winning a trip to the distillery in real life (game show ooOoohhh). "We are the first to admit that Campbeltown isn't the easiest to get to, but when whisky fans visit Glen Scotia they are deeply impressed by our whiskies and the unique character of the region," said Iain McAlister, Glen Scotia's distillery manager. "[The tour] will allow whisky lovers to share that sense of discovery and experience the lure of Campbeltown for themselves." The Glen Scotia Grand Tour will kick off in London this March before being rolled out internationally. Trip to the Mull of Kintyre without the travel? Count us in.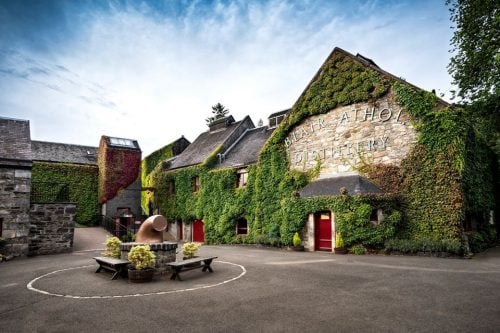 The beautiful Blair Athol distillery
SWA forecasts 'strong' year for Scotch whisky tourism
The Scotch Whisky Association (SWA) reckons 2018 is going to be a bumper year for Scotch whisky tourism, as investment in distilleries and distillery visitor centres continues. A whopping 1.7 million of us ventured to Scotland's great stillhouses (and all that goes with them) in 2017, putting distillery visitor numbers on a par with the likes of Edinburgh Castle and the National Museum of Scotland. In the same year, footfall at Caol Ila Distillery Visitor grew by 32%, Kingsbarns Distillery was up by 30%, and Glen Ord Distillery Visitor Centre welcomed 28% more visitors. The new Macallan distillery and visitor centre is due to open in June 2018, further bolstering Scotland's tourism offering. SWA chief executive Karen Betts expects the full 2017 figures to be published in the coming months. "It's fabulous to see Scottish distilleries attracting more and more visitors from the UK and all over the world," she said. "There has been a 25% increase in visits to Scotch whisky distilleries since 2010 and we fully expect this trend to continue in the year ahead."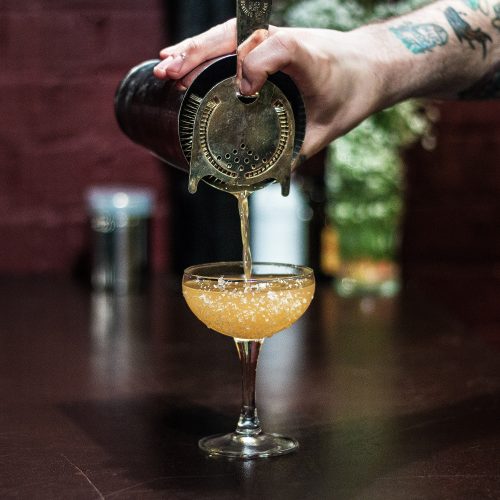 Kill The Cook
Horatio Street Social Club: east London's most banging new bar
London bar lover? Get yourself down to Horatio Street Social Club stat. Located beneath The Nelson's Head off Columbia Road, this intimate subterranean hangout is all about balancing top-notch bevs with neighbourhood vibes. Run by former Callooh Callay co-workers Simon Thompson and Jake O'Brien Murphy – so you know you're in good hands – the bar's opening menu contains house corkers like Kill The Cook (Olmeca Altos Tequila, red pepper, urfa, yellow chartreuse, red iron, and lime), Longview (Olive oil Havana Selection rum, Lillet Rose, yoghurt, peach, lemon and egg white), and Garfield's Funeral (Lot 40 Rye, angel's share, and black trumpet tincture). If you're not in the cocktail mood, get your teeth stuck into War On Terroir's short but sweet wine list, or choose from the equally excellent beer selection. Live too far from London? No worries – the duo plan on opening additional Social Club venues throughout the UK later on in the year, so keep an eye out for those. Our last word? Come for the friendly, welcoming hospitality and stay for the clever yet accessible cocktails. And priced at £10 or less, they're an absolute bargain.
YouTuber creates robot bartender that reads your brain waves
No, your eyes do not deceive you. This is a Barbot and it's a very real thing. The genius work of YouTuber Robert Prest, this flashing grandfather clock is capable of pouring you a drink of your choice by reading your mind. How does it work? Well, Prest has connected a series of booze-dispensing tubes to Mindflex, a wireless headset that reads your brainwave activity. He's hacked the technology so it processes brain activity into 'concentration', which selects the drink, and 'meditation', which triggers the robot to pour. The voice command 'hit me' serves the drink. Our only qualm – vodka and orange? We've got a few suggestions for you, Barbot…
I think that's enough for this week, don't you? Happy weekend, one and all!
*An American politician and the first openly gay elected official in the history of California.
**Incidentally, in the Victorian period Campbeltown was known as the 'whisky capital of the world' with more than 30 distilleries in the region. Today there are just three.