Gin made with foraged plants from the UK's oldest botanic garden, a world record-breaking Japanese whisky bottle, and an innovative new cocktail menu centered on industrial crop systems top this week's news bulletin, The Nightcap.
High fives all-round, the dullest month of the year is over. The bright(er) days of February are upon us, bringing a flurry of fresh booze news. Highland distillery Glenmorangie saw January out with the launch of its ninth Private Edition innovation, Glenmorangie Spìos, at the same time as outlining plans for a brand spanking new multi-million-pound still house. Meanwhile Captain Morgan sent the office feral with its 'posepants' ('business on the right, party on the left', as one Facebook commenter observed).
Also this week, NYC bar The Dead Rabbit announced the launch date of its highly-anticipated Irish whiskey, and we delved into the what, why, and how of being a Scotch whisky blender with Kevin Balmforth and Calum Fraser from Chivas Brothers. Plus, if you're a Master of Malt Dram Club member, you were treated to a sneak peak of February's swag. But what else occurred? Let's take a look…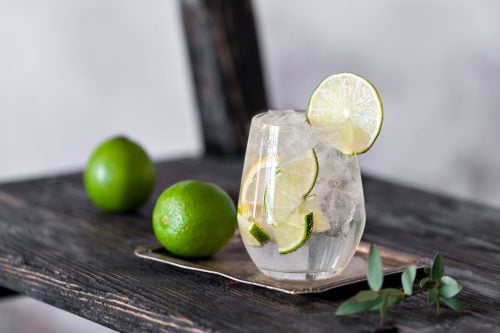 Much more where this came from…
Irish gin destined to 'go global' in 2018
Ireland's gin exports more than trebled in 2017, according to Irish drinks body Alcohol Beverage Federation of Ireland (ABFI) – which labelled the feat a "breakthrough" – and they're not forecast to slow down any time soon. Thanks to an "explosion" in the number of producers churning out junipery tastiness, exports are expected to grow "significantly" this year in the US, the UK, Canada and Germany in particular. There are more than 30 Irish gin brands on the market at the moment, and we're interested to see how rapidly this number will rise over the course of 2018.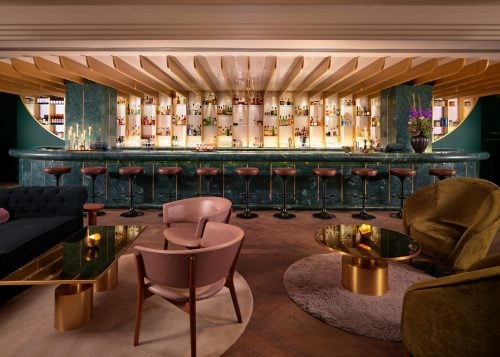 London bar Dandelyan *love heart eyes*
Dandelyan explores industrialisation with new cocktail menu
London bar Dandelyan is readying to launch its fifth menu, The Modern Life of Plants, which centres on large-scale food systems. At a time when foraging and seasonality are dominating cocktail menus across the globe, owner Ryan Chetiyawardana and the team are shining a light on industrial crops and their biology, concentrating on three core ingredients, that, thanks to large-scale farming, are available all year round. From grape cloning to technological advancements in hops, the drinks highlight each plant's place in the modern world. Chetiyawardana said the menu "marks an honest and critical view of what is happening in the world of food and drink, and a realistic vision for what this means for farming, sustainability, creativity and really what we think happens next in this golden age of cocktails". It launches on 6 March – you'll find us queuing at the door.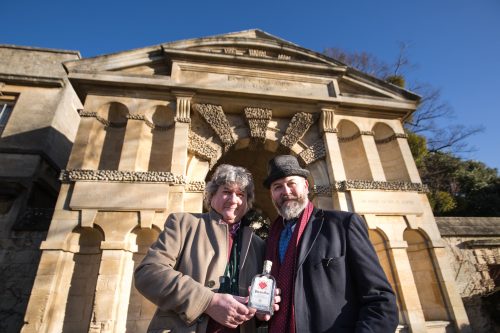 Professor Simon Hiscock (left) and TOAD's Tom Nicolson at the Oxford Botanic Garden
TOAD crafts gin with plants from UK's oldest botanic garden
We mentioned Physic Gin briefly following our most excellent visit to The Oxford Artisan Distillery (TOAD), and now it has launched! Created in partnership with the University of Oxford's Botanic Garden, the gin features 25 foraged botanicals including wormwood, rue and sweet woodruff. The garden was founded in 1621 as a physic garden for the study of herbal medicine, and was first tended by Jacob Bobart the Elder, who catalogued the plants he grew in a small leather-bound book (pictured in our blog post). This is likely to be the first of many releases, since the distillery has signed a 25-year licence with the garden. In the meantime, keep your eyes peeled for Physic Gin on MoM, it's coming soon…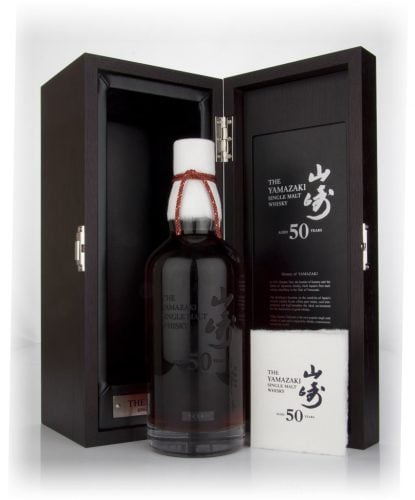 Yamazaki 50 Year Old
Yamazaki 50YO sold for HK$2,337,000 smashes auction record
In this week's 'whisky purchase that'll make you gag' news, a bottle of Yamazaki 50 Year Old (of which just 150 exist in the whole world) has broken the world record for the most expensive Japanese whisky sold at auction. The whisky, which went under the hammer at Sotheby's Finest & Rarest sale in Hong Kong on 27 January, racked up twice its already eye-watering pre-sale estimate. "We are absolutely thrilled with the new world auction record set by the Yamazaki Aged 50 Years," said Paul Wong, specialist at Sotheby's Wine, Asia. "The highest price achieved for any single bottle of Japanese whisky, illustrating a whisky market in full swing!" We'd like to think the buyer will drink it – they're in for a treat if they do. Check out our tasting notes here.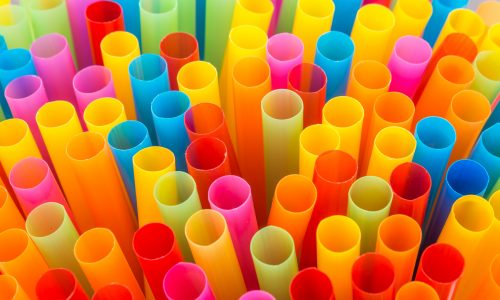 Goodbye forever, straws
Scotch whisky industry is the latest to banish plastic straws
The Scotch Whisky Association (SWA) has joined leading bars, industry bodies, and big businesses in saying sayonara to plastic straws and stirrers – replacing them with environmentally friendly biodegradable alternatives. The move slots into the SWA's Environmental Strategy, which strives for 100% recyclable product packaging by 2020. "We hope that this SWA commitment will lead to the industry uniting behind biodegradable alternatives so that Scotch whisky cocktails can continue to be enjoyed without discarded plastics continuing to have a damaging impact on land as well as at sea," said chief executive Karen Betts.
That's all for The Nightcap, folks. If you decide to order Captain Morgan's posepants as a Valentine's gift for your special someone, please don't send us pictures. Thank you.