Easter Monday might have made this a shorter working week but there's still a good helping of boozy news to get stuck into. It's The Nightcap!
If you're looking to head into the weekend with a brain full of news from the world of booze, you've come to the right place – it's The Nightcap! If you wanted to go into the weekend with a brain full of badger facts, you've also come to the right place: badgers are part of the Mustelidae family, meaning they're related to wolverines. The word "badger" is thought to come from the French word for someone who digs, "bêcheur". Probably because they're good at digging. OK, enough badger facts. Time for the booze news!
On the MoM blog this week we were delighted to announce that Glenlivet Spectra has arrived exclusively at MoM HQ. Elsewhere, Annie took us inside the archives at Irish Distillers and then cast an eye on four botanical bottlings that capture the essence of their local area, Jess gave us some top tips on how to have the perfect virtual tasting and Henry mixed a cocktail that made its name back in the golden age. Adam, meanwhile, led us on VR tours of GlenDronach and BenRiach Distillery and recommended some incredible whiskeys from across the pond as well as five films that feature a drop of the good stuff. Oh, and don't forget there's still to enter our competition to win a VIP 2021 trip to The GlenDronach distillery!
Once again we'd like to thank all those who entered our virtual pub quiz last Friday and say congratulations to the winner, Richard Hales! He's won himself a £25 gift voucher to put to good use at MoM Towers and if you like the sound of that, you'll be pleased to know this week's edition (link here) will go live at 5pm tonight. You can also find the answers to last week's quiz if you scroll down to the bottom.
Now, let's get on with The Nightcap!
Kümmel ye faithful!
Today is the big one, bigger than British Pie Week, more exclusive than World Whisky Day, it's International Kümmel Day! The second-ever and it celebrates 170 years since Ludwig Mentzendorff decided to import his kümmel, which was made in Riga at the time, to the UK (it's now distilled in France). The British seemed to have fallen for kümmel's caraway-scented charms immediately. It was particularly popular among golfers who used to refer to it as 'putting mixture' but every drinks cabinet would have had a bottle, there's no better cold weather-pick-me up. Now this classic schnapps is undergoing a revival as bartenders around the world discover it's peculiar charms. Such luminaries of the drinks world as Simon Difford, Richard Godwin and Alice Lascelles have all come out as members of the Kümmel cognoscenti. You can mix it or just enjoy it neat with ice. So dig out a bottle or buy one and all this week give kümmel some online love with the #mentzendorffkummel hashtag. 
Jameson supports global bar community online with Jameson Hosts
Jameson has gone and launched an online platform to bring the international bar community together in these strange times. Say hello to Jameson Hosts, an online space where the bar community can come together to share their experiences and knowledge through the wonders of video! What's more, Jameson is those who create videos for the platform financially, with the content covering all sorts of topics from cocktail masterclasses, wellbeing, career coaching and whiskey tutorials, as well as advice from bar teams around the globe about how they're adapting to the new challenges imposed by the pandemic. It's looking to the future too, covering how businesses can better equip themselves for when they (eventually) reopen. "The global bar community has dedicated its life and career to the service of others.  Now, more than ever, this community needs a new place to come together and share inspiring stories, real-world guidance and encouraging words to help each other overcome the challenges they face today and those that lie ahead," says Brendan Buckley, international marketing director at Irish Distillers. "We hope this will offer both practical and emotional support through this challenging time and we very much look forward to celebrating with all our hosts at Midleton soon."
Glencairn sponsors Scottish crime writing awards
Everyone's favourite whisky tasting glass company Glencairns has teamed up with the Bloody Scotland Crime Writing Festival to sponsor two awards. The big one is The McIlvanney Prize named after William McIlvanney who pretty much invented the hard-boiled Scottish detective genre in a brilliant trilogy of novels: Laidlaw, The Papers of Tony Veitch and Strange Loyalties. Without McIlvanney there would have been no Rebus and no Taggart. The winner will receive a prize of £1000, a Glencairn Crystal Decanter and nationwide promotion in Waterstones. Glencairn will also be sponsoring The Bloody Scotland Debut Prize consisting of £500 and a Glencairn Star Trophy. Kirsty Nicholson from Glencairn commented: "As a Scottish family-owned company we are excited and proud to be involved with such prestigious prizes that both celebrate and reward such a rich and talented tradition as Scottish crime fiction. Like Scottish crime writing, the Glencairn Glass is uniquely Scottish with a truly global appeal. We look forward to a great working relationship with Bloody Scotland and would like to wish all the authors who have entered the best of luck." Festival director Bob McDevitt added: "It's great to see that in this time of great uncertainty, the Bloody Scotland prizes have attracted another great crop of Scottish crime novels for readers to escape into. I'm also really pleased to welcome Glencairn Crystal on board as a sponsor of the prizes this year and look forward to working with them in the future." The awards will take place during the festival 18th – 20th September. If we're allowed out then.
Bacardi and Deliveroo Editions delivering cocktails to your door
Bacardi and Deliveroo Editions have joined forces in a bid to break lockdown boredom and support local bars in London and Manchester while their doors are closed. The 'Cocktails at Home' initiative will ensure that you can still enjoy your favourite cocktails by delivering them straight to your door. More than 120 bars in London and Manchester in the UK began to offer the service yesterday and new bars and cocktails will be added every two weeks over the next two months. To order you can simply head to one of the following links: Whitechapel, Bermondsey, Manchester. The initiative has focused on smaller, independent bars that have no corporate backing and the cocktails will be made with Bacardi spirits, including its signature rum, Bombay Sapphire Gin, Grey Goose Vodka, Martini vermouth and Patrón Tequila. "Our strong relationships with bars and bartenders in the UK is incredibly important to us and as we face the current challenges together, we're doing all we can to provide the support they need," says Amanda Almond, managing director for Bacardi, UK and Ireland. "We have 158 years' experience of overcoming the crises and coming out fighting, and through our Raise Your Spirits initiative, we intend to do exactly that for our on-trade partners." So, if you fancy a Cubano with Bacardi Ocho from Kwānt, a Rosy Life with Patrón Tequila from Artesian or Lychee Martini with Bombay Sapphire Gin from Filthy 13, you know what to do!
And finally… Gin, crisps and ready meals keep the nation's spirits up during lockdown
As the UK collectively feels the effect of the government-imposed lockdown, you won't be surprised to hear that people are finding collective comfort in gin, crisps and ready meals. According to proquo ai's Covid-19 brand impact monitor, folks looking for ways to enjoy a 'big night in' have turned to brands like Hendricks, whose products have surged in popularity helped by the goodwill generated when it repurposed some of its production facilities to make hand sanitiser. Gin O'Clock has become a regular highlight, with one respondent saying: "I never used to drink gin but now I have a little on the weekend. Me and the neighbours have started buying different flavours, and we meet up and have a social-distancing gin tasting night." Unsurprisingly, mixers have also benefited from the trend, with Fentimans, Fever-Tree and Schweppes all attracting new customers and as cocktails go hand in hand with a salty snack, premium crisp brands are also gaining in popularity with new users. "Our platform gathers people's feelings towards brands 24/7 so it's been fascinating to see the immediate impact of Covid-19 and related lockdown on public perception," says Jim Brennan, managing director of proquo ai. "People are not only changing their daily routines, but are also interacting with brands they wouldn't normally use outside of a crisis. Brands that understand what people need at this time – and work to meet these needs – will ultimately be the ones which succeed." If you're looking for a tasty new gin to indulge in, we have a few right here.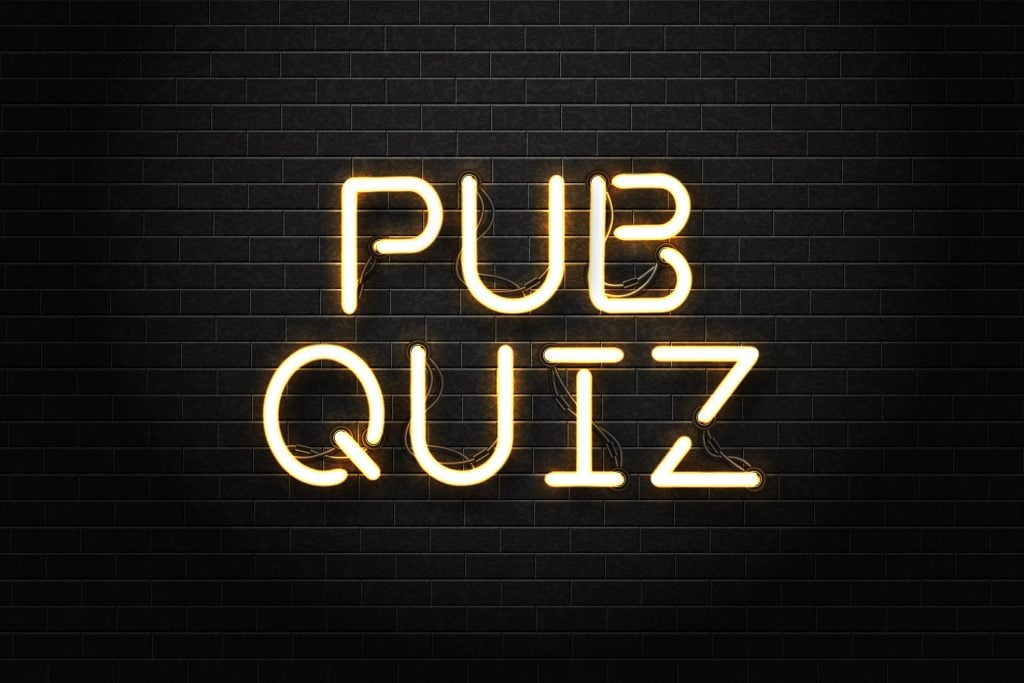 Pub quiz answers
1) What is Beyoncé 'sippin' with no chaser' in 2016 hit Formation? 
Answer: Cuervo
2) What was Jack Daniel's real name? 
Answer: Jasper Newton Daniel
3) What was John Lennon's favourite cocktail? 
Answer: Brandy Alexander
4) What is Dr Dre's gin brand of choice? 
Answer: Hendricks
5) Which Craft Beer producer also produces Lone Wolf Gin?
Answer: Brewdog
6) Which late comedian shares his last name with the profession of fabricating barrels? 
Answer: Tommy Cooper
7) What drink does Carrie Bradshaw attempt to order at McDonald's alongside her cheeseburger and large fries in Sex and the City?
Answer: Cosmopolitan
8) Jean Martell, the founder of the Cognac house, came from which island? 
Answer: Jersey
9) Which country is famous for making rum in wooden stills? 
Answer: Guyana
10) Do London dry gins have to be made in the UK capital?
Answer: No