That's another week in the books, folks. Now's the time to crack out a tasty beverage and kick back with our round-up of this week's booze news – The Nightcap!
You might not have noticed, but a portion of the team has been over on Islay getting involved in all things Fèis Ìle 2018. This has included coopering at Lagavulin, Hawaiian shirts at Bruichladdich, being stranded at Caol Ila, bung curling at Laphroaig, pizza ovens at Bowmore, hoopla at Kilchoman, and many dogs. The festivities continue over the weekend, so keep your eyes peeled for more from the team.
However, the news will not wait for everyone to return from Islay, so those of us left behind (I'm not crying, you're crying) have collated a selection of stories into a digestible format that we know as The Nightcap. Stay awhile and listen.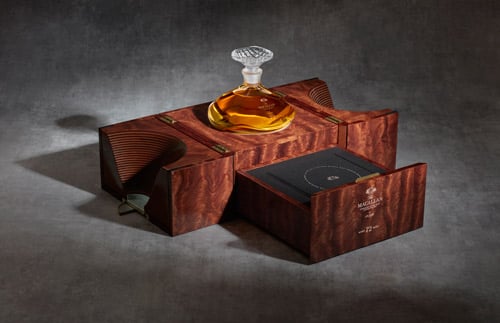 It's 72 year old Macallan single malt, of course it's got an intricate presentation box
The Macallan unveils 72 Year Old in Lalique – The Genesis Decanter
Prepare yourselves for one of the most remarkable new limited edition whiskies you'll encounter as The Macallan introduces its 72 Year Old in Lalique – The Genesis Decanter! Just 600 decanters will arrive in into our lives in August (at an eye-watering price of $60,000 per decanter) to mark the opening of the truly magnificent architectural achievement that is the new £140m Macallan Distillery and Visitor Experience. An exceptionally rare single malt, The Genesis Decanter is the oldest whisky ever released by the distillery, having been distilled back in the 1940s. Just to put this into context, it's as old as Cher, Dolly Parton and Henry Winkler (AKA The Fonz). Nick Savage, The Macallan master distiller, said of the launch: "As the oldest whisky we have ever bottled, this is a truly momentous occasion to commemorate our remarkable new distillery."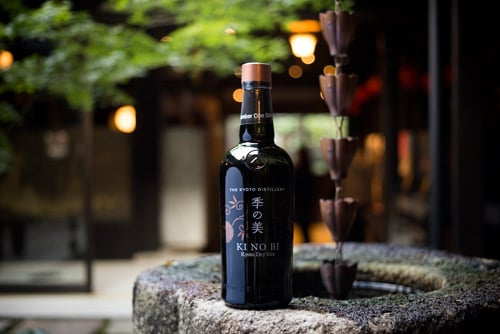 Not just a pretty bottle in a pretty locale
Ki No Bi Gin crowned most popular gin brand in Japan
News of the latest IWSR data has identified The Kyoto Distillery's Ki No Bi Gin as the most popular gin brand in Japan will be welcomed with open arms by fans of thinly veiled Star Wars puns and Japanese gin! In its first full year of production after the brand launched in October 2016, the very first Japanese craft gin stood above the rest in terms of both volume and value in a premium-plus gin category that was created especially for the product. Number One Drinks Company Japan co-founder David Croll commented on the good news by stating: "I'm delighted by the pioneering role played by Ki No Bi in the emergence of a premium-plus gin category in Japan. For an independently-owned distillery in its first full year of production to top a sector dominated by multinationals is quite extraordinary."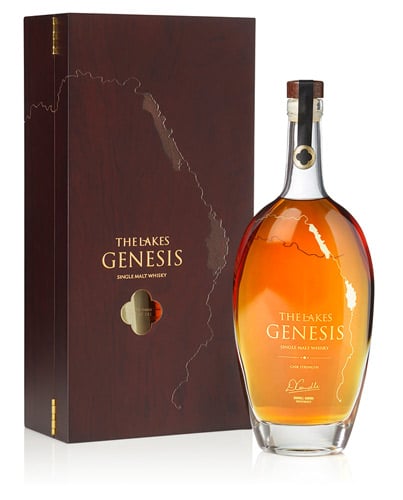 The first single malt from The Lakes Distillery
Inaugural Lakes Distillery English single malt bottles to be auctioned
The Lakes Distillery has announced that it will be auctioning off 99 bottles of its inaugural English single malt, titled Genesis (unlikely to be a secretive shout-out to Phil Collins, but we can hope). The whisky is planned to be bottled this month after maturing in Oloroso hogsheads, enjoying a finishing period in American and European oak casks, then married together in orange wine casks from Spain. The auction is due to take place between Saturday 29 June and Tuesday 10 July, and it's expected to break the record for most expensive English whisky sold at auction.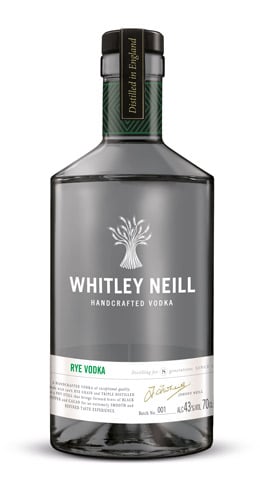 More new deliciousness from Whitley Neill
Whitley Neill launch its own Rye Vodka
If you've got eight generations of artisan spirits expertise, then you better flaunt it! Whitley Neill has done just that with the launch of its Rye Vodka, a triple distilled effort made almost exclusively of winter rye to try and create the smoothest tasting vodka. The most recent addition to the eclectic range (which takes a lot of inspiration from African flavours and themes) matches the bold aesthetic of the rest of the Whitley Neill product line and comes in a striking and elegant grey/opaque bottle. James Stocker, marketing director for Whitley Neill, commented: "This the perfect complement to the brand's award-winning portfolio. Not only does rival any competitor in its price-bracket on taste, it also displays great provenance and authenticity."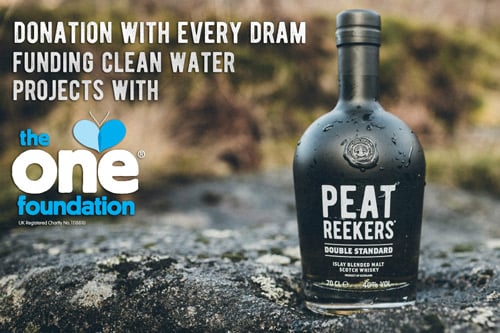 Good whisky helping a good cause
PeatReekers' "donation for every dram" to The One Foundation
After launching its first expression late last year, the PeatReekers chaps have teamed up with The One Foundation to help bring clean drinking water to those who need it. To do so, PeatReekers will make a "donation for every dram" of the Double Standard Islay blended malt sold! "We're thrilled with PeatReekers' 'donation with every dram' commitment to The One Foundation, helping to bring us even closer to our goal of raising £20 million by 2020 for sustainable water projects," says The One Foundation's deputy director Victoria Stewart Todd.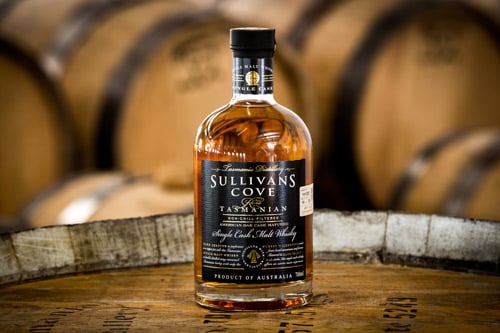 The award-winning Sullivans Cove American Oak Single Cask
Sullivans Cove to auction award-winning whisky for charity
More charity? You got it! The highly regarded Tasmanain whisky distillers behind Sullivans Cove will be auctioning one of its last remaining bottles of Sullivans Cove American Oak Single Cask #HH0351, with all proceeds going to The Alannah & Madeline Foundation. This particular whisky was matured for 16 years before being bottled in 2017, and was named World's Best Single Cask Single Malt at the World Whiskies Awards earlier this year. The auction will be kicking off on Thursday next week (7 June).
And with that, we bid you farewell. We're off to find an ice cream van with the intention of devouring at least three 99 Flakes. That would make it a 297 Flake, if we did it really fast…