Similar to how dogs are not just for Christmas, rum is not just for Rum Month. As July nears its end, we take a look at ten terrific dark rums for you to enjoy now and savour during months that aren't quite lucky enough to be officially designated as Rum Month.
All good things must come to an end, and that includes Rum Month. However, there is nothing stopping you from taking the things you have learnt during Rum Month and applying these lessons to other months of the year. Y'know, months like August, March, November, et cetera. We may not have mentioned your favourite month there, but rest assured, other months do exist.
So, without further ado, it's time for our final bundle of rum recommendations of Rum Month 2018, this time with a focus on the delicious world of dark rums. Whether you're looking for something spectacular to sip neat or trying to find a rum that will add a hearty helping of rich, oak-y wonderfulness to your cocktails and mixed drinks, these dark rums will be fantastic no matter which month you're in. Heck, you could even try inventing a new one and seeing how they taste during said fabricated month. Just make sure you give it a good name, like Sammonth. Yeah, that seems pretty good.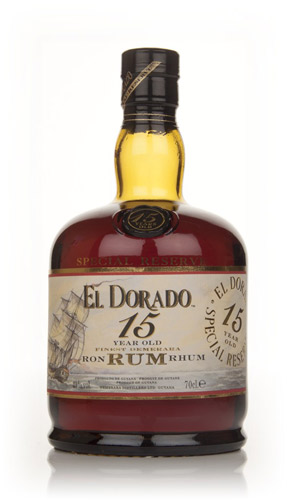 El Dorado 15 Year Old
El Dorado – the mythical city of gold. While a city completely encased in gold sounds lovely (if a bit lacking in comfortable seating), it's not the first thing we think of when we hear the phrase 'El Dorado'. Instead, we think of the absolutely excellent selection of rums produced in Guyana that share the name. The 15 Year Old expression is a masterclass in blending notes of prune, mature oak and Christmas spice.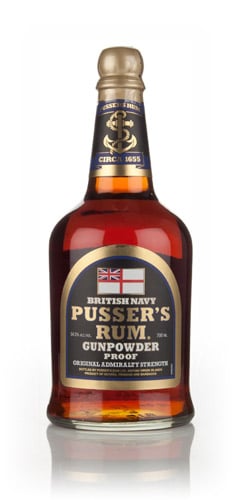 Pusser's 'Gunpowder Proof' Black Label
The name "Pusser's" comes from the term used for the person tasked with daily rum rations (known as tots) to Royal navy sailors between the 17th and 19th centuries. Though that tradition is long-gone, Naval rum remains. Pusser's 'Gunpowder Proof' Black Label is made to blending recipe from the Admiralty, and has been bottled at a higher-than-usual strength, helping its flavour profile to pack quite a punch.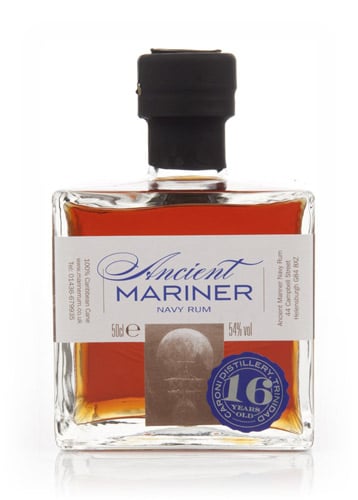 Ancient Mariner 16 Year Old Navy Rum
We can hear you howling "We desire more Navy rum please!" at your computer screens, so here you go. A stunning example from the Ancient Mariner range, made using 16 year old rum from the Caroni distillery in Trinidad. Now, could you please stop yelling? You're causing a scene.

Rum Sixty Six 12 Year Old Cask Strength
Superb Bajan rum from the Rum Sixty Six range, produced by the Foursqaure distillery. It's aged for a dozen years before being bottled at a hefty 59% ABV. With the bumped-up ABV, you can bet this will stand out in any cocktails or mixed drink – but it's certainly no slouch when it comes to simply sipping over ice.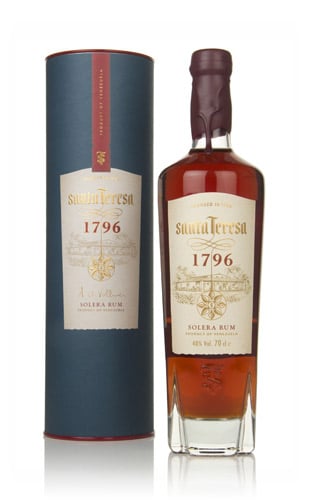 Santa Teresa 1796 Ron Antiguo de Solera
Taking inspiration from the maturation methods of sherry, solera-aged dark rums are often marvellous indeed. If you fancy putting that bold statement to the test, we recommend giving the Santa Teresa 1796 Ron Antiguo de Solera a try. It's hugely chocolatey, with notes of leather, tobacco and oak in support. Doesn't put a foot wrong, this one.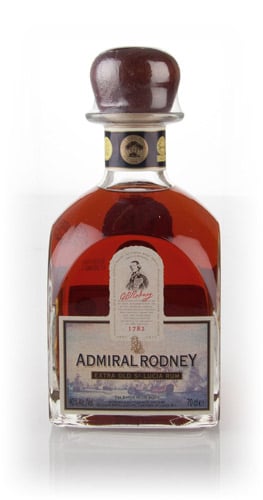 Admiral Rodney Extra Old
If you like your tasty rum to come with a big ol' stopper, look no further than Admiral Rodney Extra Old. Not only does this St. Lucian rum boast a fine balance between rich sugar, powerful spice and elegant smoke, the wooden stopper atop the bottle is particularly hefty indeed. This is always a good thing. It's like finding a bottle with a sizeable punt (the dimple on the bottom on the bottle) – there's no real reason to find it so reassuringly cool, but it just is.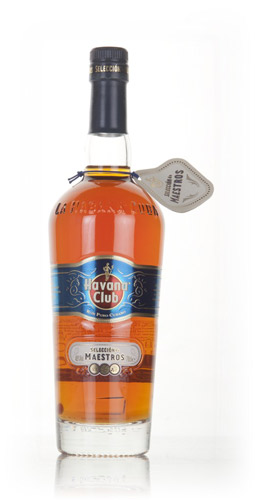 Havana Club Seleccion de Maestros
Previously known as Havana Club Cuban Barrel Proof, the Seleccion de Maestros has continued the trend of Havana Club rums being bloomin' excellent. Bottled at 45% and boasting notes of maple syrup, cacao, sugared peels and coffee bean, this is well suited to enjoying neat.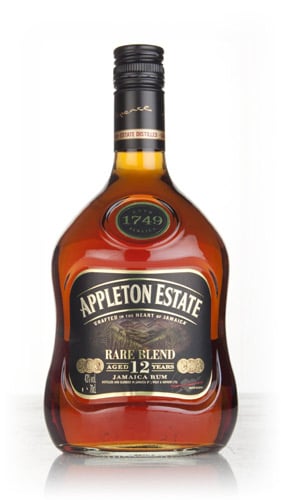 Appleton Estate 12 Year Old Rare Blend
The Appleton Estate is over 265 years old, so you would be assume they're pretty good at this whole rum making thing, right? You are correct in that assumption. Appleton Estate's 12 Year Old Rare Blend is the perfect example, wonderful enjoyed at the core of a mixed drink…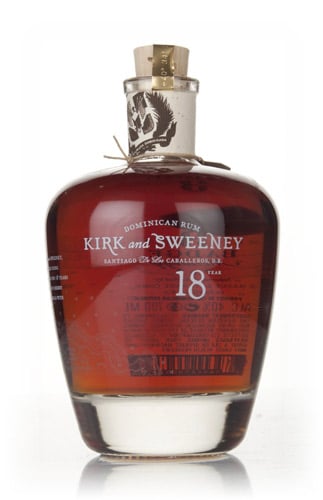 Kirk & Sweeney 18 Year Old
Kirk & Sweeney was once the name of a rum-smuggling schooner (a schooner is a sailboat, no matter what Ethan Suplee tells you), but to us, Kirk & Sweeney is the name of brilliant range of Dominican rums. The 18 year old expression is incredibly enjoyable indeed – and comes at a rather handsome price for such a well-aged rum.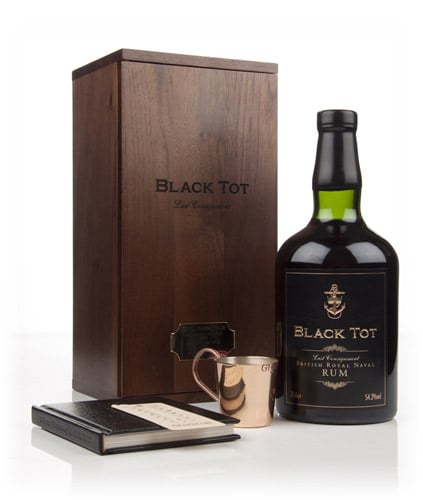 Black Tot Last Consignment
Remember when we were talking about Navy rum and tots? Well, Black Tot Last Consignment is made with the last remaining stocks of Royal Navy rum, which had been stored away in stone flagons since July 31st 1970 when the last call of "Up spirits" was heard. It's like liquid history – y'know, if liquid history also came with a fancy box and shiny tot cup.
Now go forth, onward in to the great unknown of months that aren't Rum Month, taking this knowledge of dark rums with you. Use it in your life to make good decisions about enjoying rum. We wish you good luck.