When we talk about a Spritz, you probably picture a red, fizzing concoction shimmering in the Venetian sun. But there's more than one way to get your Spritz on. Here are some recipes to enjoy when the warm weather returns. We promise, it will return.
Last week I was on holiday enjoying the sunshine in Ireland (I'm being deadly serious) and I noticed that lots of people on the social medias were making the most of Vermouth Day on 21 March. I don't need an excuse to enjoy vermouth, but the sunshine made me crave the cocktail that for me makes best use of aromatised wines and the like: a Spritz.
For the uninitiated, the Spritz is typically a wine-based cocktail made with Prosecco, a bitter liqueur such as Aperol, Campari, or vermouth, and soda water. It's from northern Italy and supposedly a legacy of the Austrian Empire, when in the late 19th century soldiers diluted the local wines of Veneto in taverns with soda water to reduce the alcohol strength closer to the beer they were more accustomed to drinking. 
Nowadays, a 3:2:1 formula with three parts Prosecco, two parts bitters, and one part soda water over ice is typical. Particularly in one of those ridiculously inconvenient but Instragrammable goblet-shaped glasses. Although, if you're in Venice most bartenders won't use exact proportions, and will say things like use a "splash" or a "spritz" of soda water. Huh. That might be a clue as to where the drink gets its name…
Truthfully, it's hard to mess up making a Spritz and the following cocktails are a testament to that. While being the kind of recipes that will help transport you to the sun, if it's absent, or make the most of it if you have it. Let's get our Spritz on!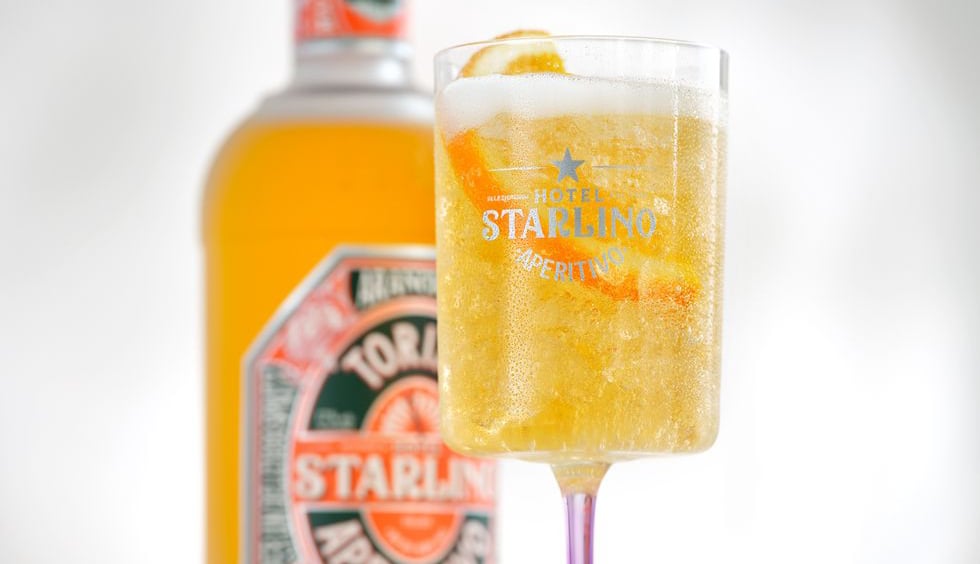 Orange Spritz
Just saying the words 'juicy Italian oranges' makes me think of sitting in the sun enjoying fruity, refreshing flavours. The folks at Starlino are happily well aware that people love this profile, and so combined Sicilian blood orange peels with lemon peel, grapefruit peel, and a blend of herbs and spices to make Ariancione. It's a delightful drink that can be used as a base or ingredient in a variety of cocktails, but it's perfect for an Orange Spritz, which is as good as it sounds.
25ml Starlino Ariancione
25ml Sparkling wine
25ml soda water
Add ice to a long stem glass followed by your Starlino and top up with sparkling wine and then soda, before garnishing with a slice of orange.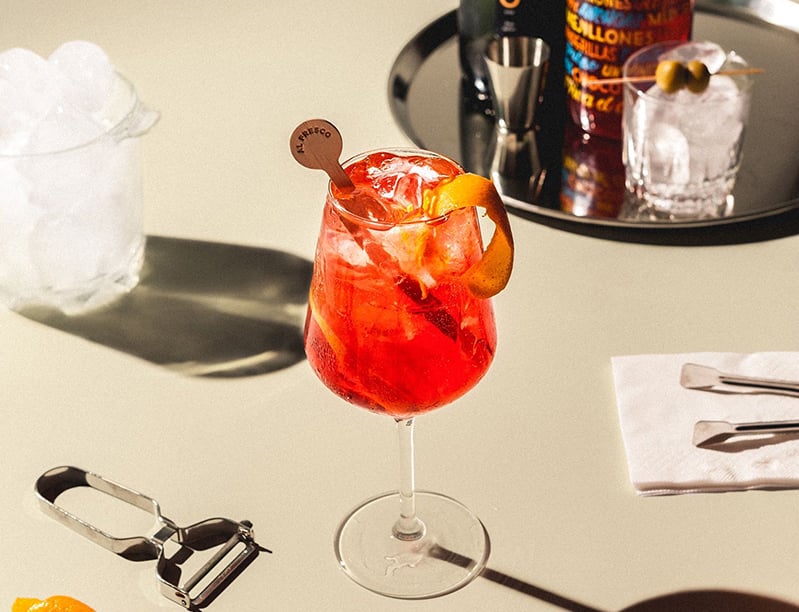 Al Fresco Spritz 
El Bandarra is a Barcelona-based brand which is all about paying homage to the nostalgic golden age of vermouth. Its latest creation is Al Fresco, which is made from a blend of Grenache wines as well as Mediterranean botanicals including liquorice, mint, rose, and citrus. As the name suggests, it's perfect for making drinks to enjoy in the sunshine. Particularly if you're looking to take part in La Hora del Vermut (the vermouth hour – nowadays enjoyed typically from 12:00 to 3:00pm on the weekend), a traditional ritual in Spain that's making a well-deserved comeback. .
30ml El Bandarra Al Fresco
60ml premium tonic water
Add your El Bandarra and tonic water to a rocks glass with ice and stir. Garnish with a slice of orange.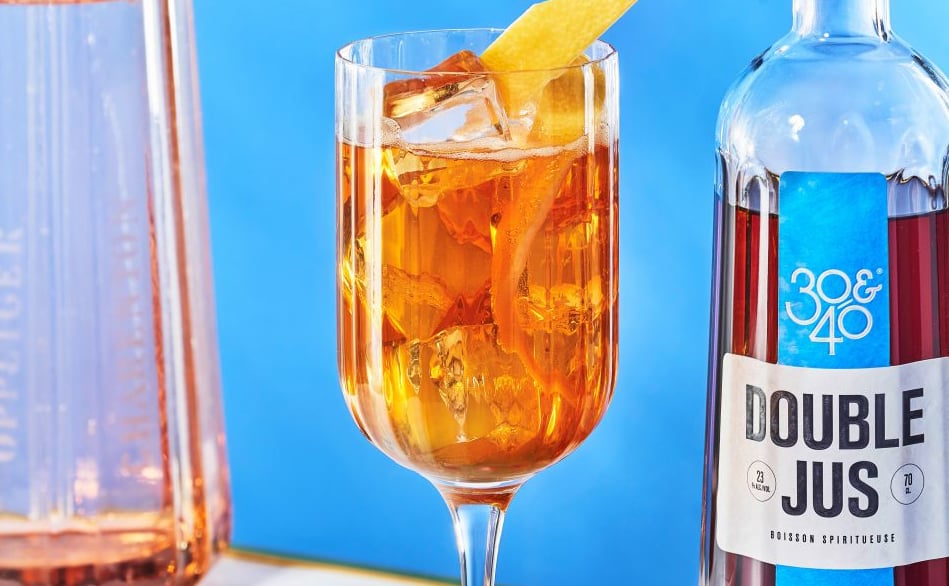 The Pomme Spritz
This serve is so delicious it's actually featured in a whole Cocktail of the Week blog. At its core is the incredibly appley 30&40 Double Jus aperitif from France, which gives it a neat point of difference from a lot of Spritzes you might have tried before. There used to be a big aperitif culture in France that is also starting to reappear, and this one is perfect for a pre-dinner drink. Two ingredients again, people. Everyone can make these serves.
50ml 30&40 Double Jus
150ml Mediterranean tonic (or any tonic water)
Add the ingredients to an ice-filled Highball glass, stir gently and garnish with a piece of lemon peel.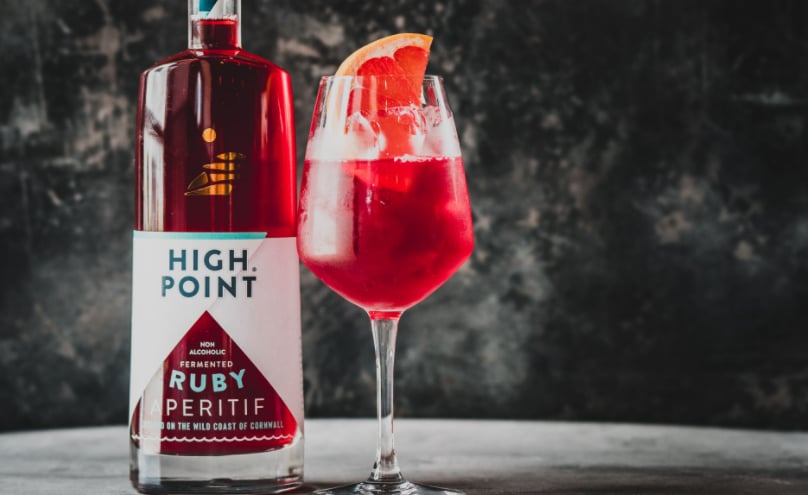 The High Point Ruby Spritz
Another simple but effective cocktail, but this time with no alcohol. This virgin serve features High Point Non-Alcoholic Ruby Aperitif, which is made in Cornwall, made by fermenting natural ingredients, including tea leaves, and then infusing a special blend of all-natural botanicals that includes hibiscus, lavender, wormwood, pink peppercorn, orange zest and grapefruit. Lovely stuff and perfect for those who are cutting back or driving etc.
50ml High Point Non-Alcoholic Ruby Aperitif
200ml of good quality tonic water
To make, combine the High Point Ruby and tonic water in a large wine glass filled with cubed ice. Garnish with a slice of pink grapefruit.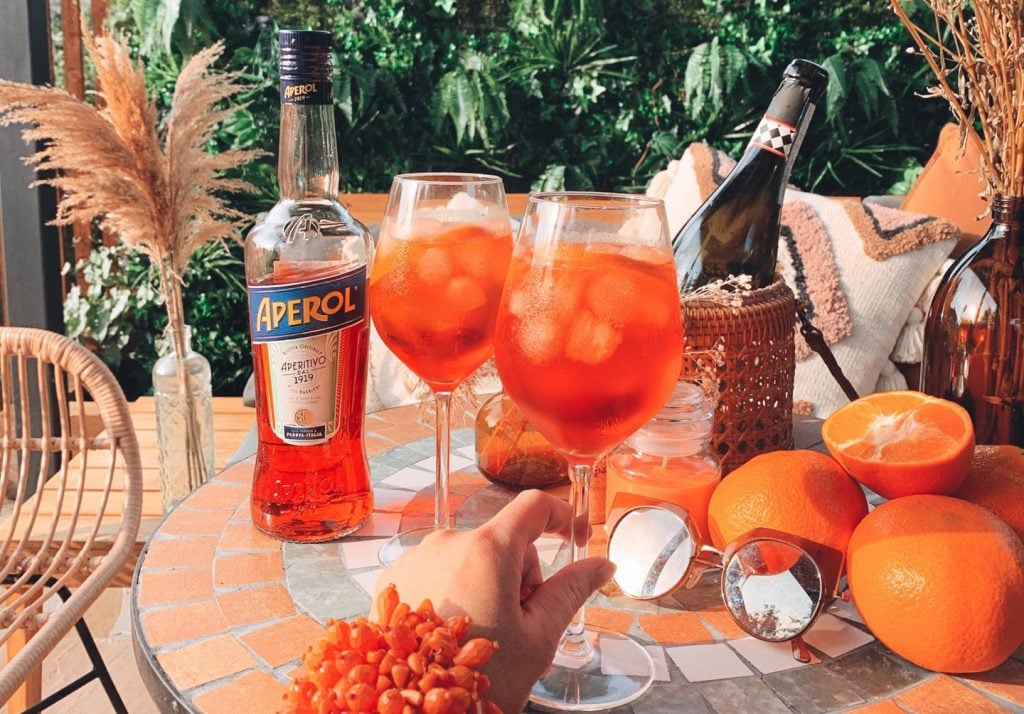 The Aperol Spritz
The classic. We couldn't do a round-up with the Aperol Spritz, could we? From humble beginnings in little bars across northern Italy, this recipe (with that preferred 3:2:1 ratio) has spread across the continents so now the brand is probably the most identified with the Spritz. It's reliable, easy, and tasty. No going wrong with this one.
90ml Prosecco sparkling wine
60ml Aperol Liqueur
30ml soda water
Fill your large wine glass with plenty of ice, add 3 parts Prosecco, then 2 parts Aperol, then a dash of soda, and stir briefly. Garnish with an orange slice and enjoy!