We're doing things a little differently this week because we're highlighting four New Arrivals, independently-bottled rare whiskies from Caol Ila, Benrinnes, Bunnahabhain and Teaninich. So let's give a big welcome to four Douglas Laing Old Particular whiskies – and they're exclusive to Master of Malt. 
We've teamed up with one of our favourite independent bottlers, Douglas Laing, to bring you a cornucopia of rare single malts. And they're only available from Master of Malt. Douglas Laing is a family-run business based in Glasgow which has been sniffing out rare malts for over 70 years. They're the people behind delicious labels like Timorous Beastie, Scallywag, and Big Peat. In 2019, the family moved into the distillation business with the purchase of Strathearn distillery in Perthshire, and work on the Clutha distillery in Glasgow is ongoing. 
But back to those Master of Malt exclusives. They're all single cask and cask strength single malts from Douglas Laing's Old Particular range which shouldn't be mixed up with Old Peculier which is a beer from Theakstons in Yorkshire. And very nice it is too, especially with a dram on the side.
Right without further ado, this is what we've landed: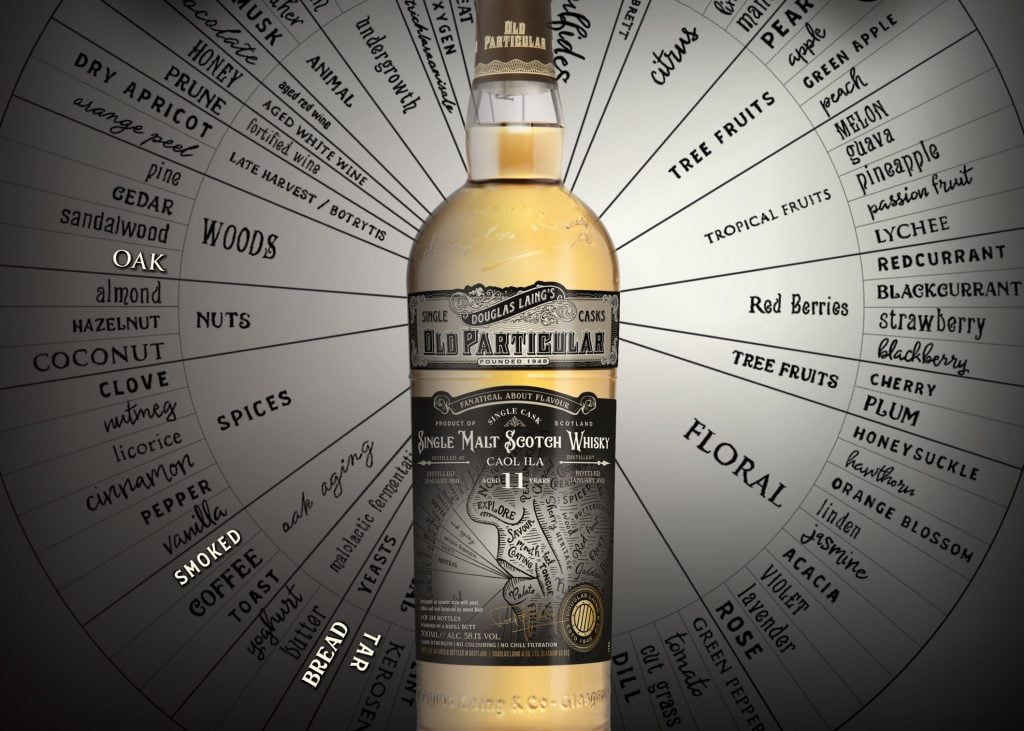 Caol Ila is seen as something of a workhorse perhaps because it's the biggest but certainly not the prettiest distillery on Islay. It produces around 6.5 million litres of pure alcohol per year, most of which goes into blends. Single malt bottlings, however, are always worth trying and can be very special, like this one. It was distilled in January 2011 and then spent that last 11 years in a refill sherry butt. Only 314 bottles were filled at 58.1% ABV.
Tasting note from the Chaps at Master of Malt
Nose: Classically coastal with chalky grist, salty spray, peat, and tar.
Palate: Mouth-coating, oily malt leads the way for a hefty hit of spice. Medicinal peat smoke with smouldering embers and earthy ash are lifted by a touch of seaweed and lemon zest.
Finish: Drying charcoal, yet more seaside bonfire character with sooty salinity and wood smoke. Dried fruits, cinnamon, and mixed spice bring zesty, peppery warmth.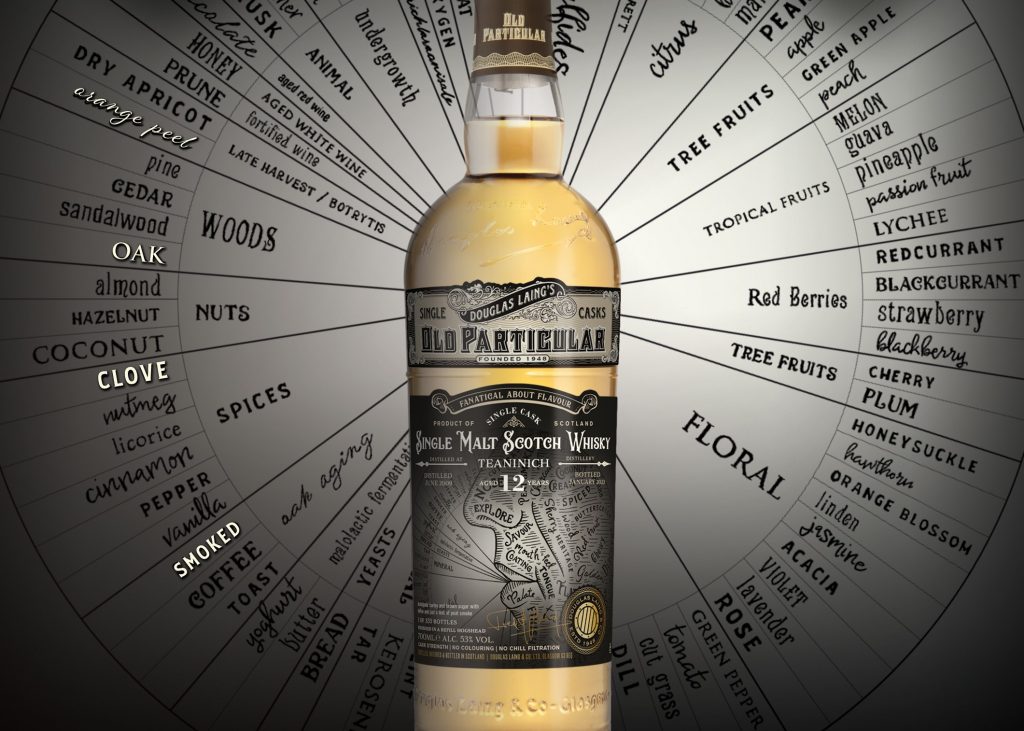 It's another Diageo sleeping giant. Teaninich, located in the Highlands by Cromarty Forth, is one of the largest malt distilleries in Scotland producing over 10 million litres of pure alcohol per year. Most of this is needed for the Johnnie Walker Red label but occasionally single malt bottlings sneak out. Like this one which was distilled June 2009, aged in a refill hogshead and bottled in January 2022. Only 333 bottles were filled at 53% ABV.
Tasting Note by The Chaps at Master of Malt
Nose: Nutty barley, fresh bread, and toasted woodchips with zesty wafts of lemon peel. Grassy hay rests beneath, though burnt caramel keeps things sweet.
Palate: Biscuity malt and earthy wafts of smoky black tea. Fruit cake spice builds, with creamy fudge balancing faint murmurs of peat.
Finish: Candied fruits and clove-studded linger alongside subtle peat smoke and crunchy ginger biscuits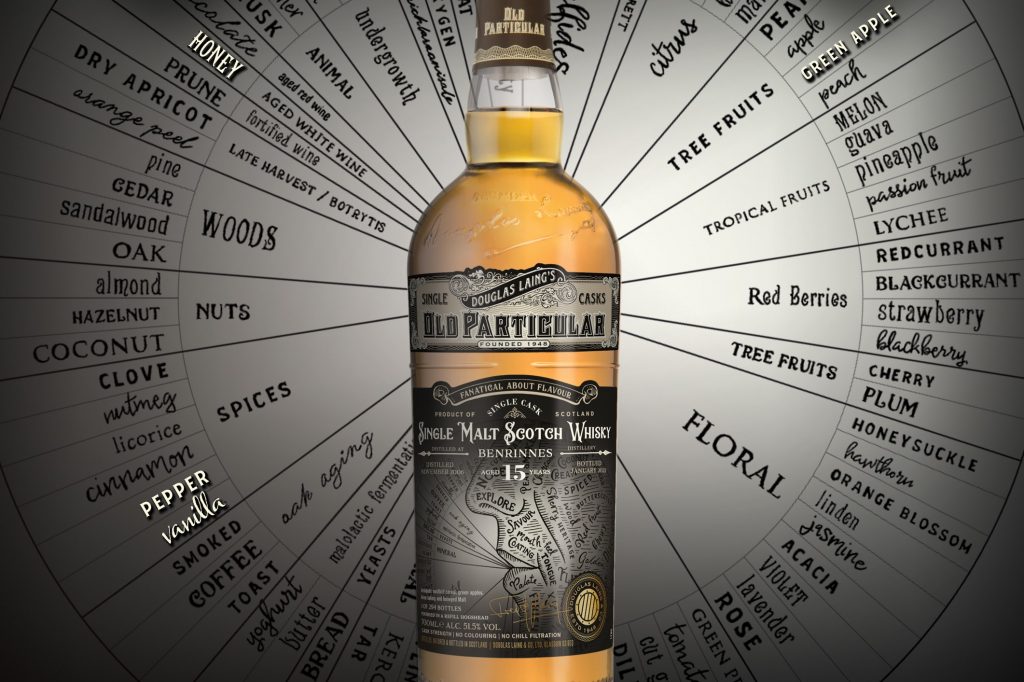 A final whisky from the Diageo stable, this time from Speyside's Benrinnes. Until 2007, this distillery used a partial triple distillation process which you can read about here. This Master of Malt exclusive was distilled in 2006, so would have used this unusual technique. It spent 15 years in a refill hogshead before bottling 2022 at 51.1% ABV. 294 bottles are available. 
Tasting Note by The Chaps at Master of Malt
Nose: Wafts of sourdough, with sweet, creamy barley lead the way to buttery oak and cask char. Delicately floral stone fruits and earthen vanilla balance a touch of pepper.
Palate: The creaminess continues on the palate with sweet shortbread, apple tart, and vanilla custard. Fresher notes of pressed apple, biscuity malt, and baked goods linger, with underlying hints of vegetal oak.
Finish: Sugar dusted pastry, almond, raisin, and yet more vanilla. Butterscotch softens a pinch of nutmeg and herbal, peppery spice.
And finally, one that is sure to be of interest to Master of Malt customers as we know how much you love whisky from Bunnahabhain on Islay. This particular cask, a refill barrel, was filled in June 2006. It was left undisturbed until 2022 when it was awoken and bottled by Douglas Laing at 52.5% ABV. There are only 145 bottles in existence so, according to Cara Laing, it is "likely to be sought after."
Tasting Note by The Chaps at Master of Malt
Nose: Brimming with vanilla, buttered brioche, honeyed cereal, and charred oak.
Palate: Caramel flapjack, earthy notes of creamy vanilla, nutty barley, and baked walnut. Hints of liquorice and honey bring sweet balance to subtle wafts of smoky bonfire embers.
Finish: Smoke lingers faintly in the distance, crumbly chocolate biscuits and butterscotch continue with soft spice.
These are all limited edition whiskies so once they're gone, they are gone.