We're back with our monthly supply of independent bottlings including an old Springbank (!) and whisky from Canada, Wales, and Ireland.
Yep. That was a month. Ridiculous. Next thing you know it'll be Christmas again, then it'll be 2025, and soon enough the sweet sweet release of the grave. Until then though, we've got some blinding whiskies for you to be getting on with.
We'll get the obvious out of the way first of all then I guess:
…Well-aged Springbank alert!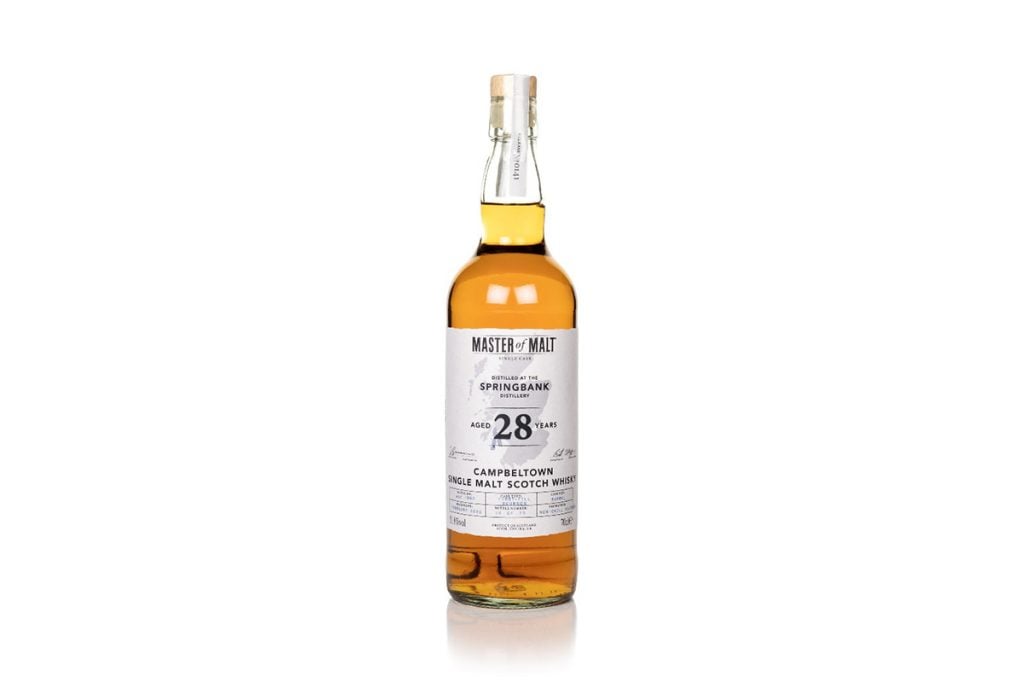 Yes, indeed. The first of this week's bottlings is a Springbank aged for a frankly incredible 28 years in a first-fill bourbon barrel. The depth, complexity, and 'old-motorbike-engine-funk' of this one are balanced perfectly by the cask influence which gives it an amazingly fruity and palate-filling presence. One for the ages, as they say. Now we don't have a huge amount of this knocking about, so if you're even slightly on the fence I'd advise you to get off immediately.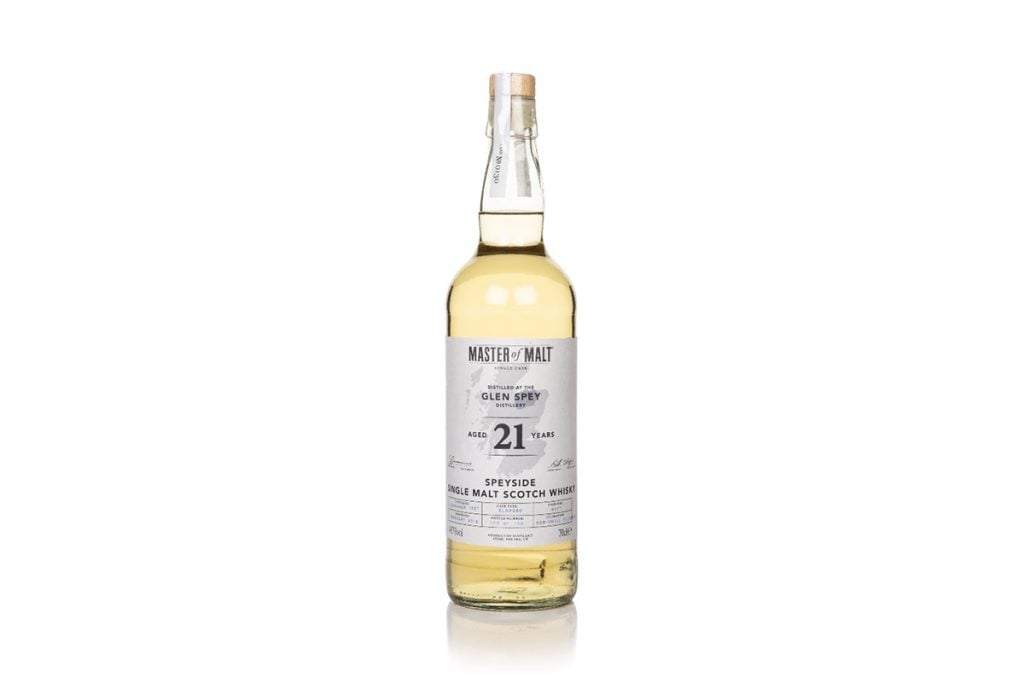 Next in line is a 21-year-old from the Glen Spey distillery, which has matured for that full period of time in an Oloroso sherry butt. From the colour, our guess would be that this is a second-fill butt, but the flavour and poise lent by the somewhat gentler sherry influence are welcome in this instance. Think subtle red berry pudding and delicate salted caramel-infused custard instead of A MASSIVE SLICE OF FUCKING CHRISTMAS CAKE and you'll get the idea. Much more 'spring-like', I'm sure you'll agree: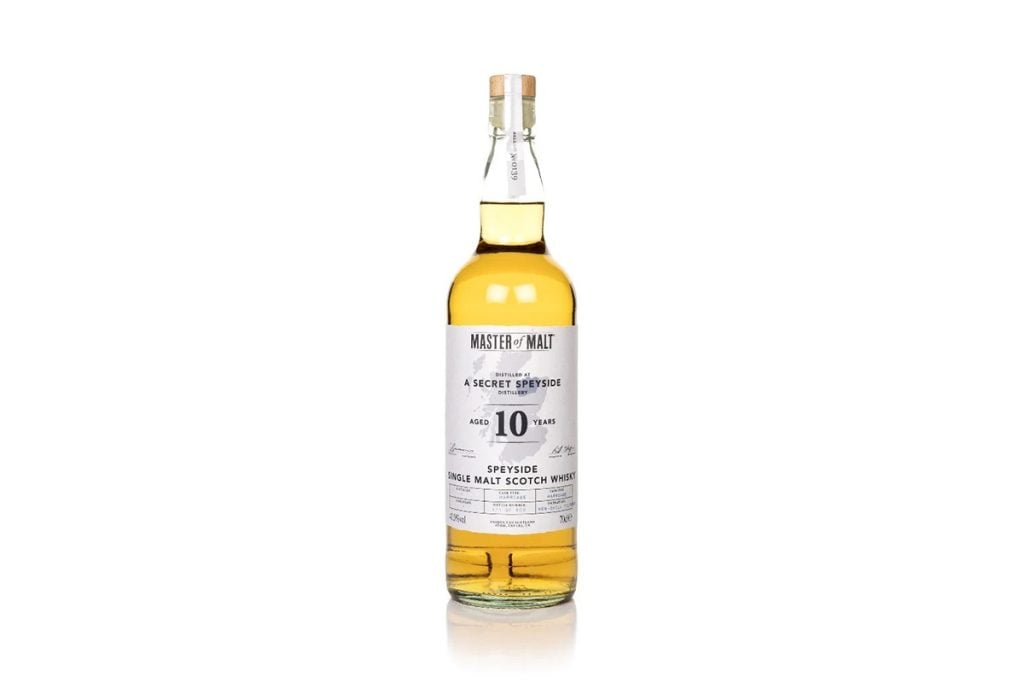 An incredible value 10 year old malt next courtesy of our very own 'Shhhhh don't tell anyone because it's super secret and we'll get in trouble off of someone' range.
Now I promised loud and clear in a blog many many moons ago which I can't immediately lay my hands on because of reasons that I'd flag any instance where we're using (or inheriting) caramel in anything at all. This dear reader is one of those instances. We were able to buy a parcel of stock which had already been taken down to 40% ABV, and had caramel added from a distiller that was bottling for a specific purpose in a specific market.
The deal either fell through or didn't match up to the promised volume for some reason, and we were offered the liquid at a superb rate. We can't tell you which distillery (or even hint), but there's a good portion of sherried stock in here as well as the caramel, it's a great little drop at a bargain of a price. Sweet, delicious, and under £25. What's not to like?
Auchentoshan is a weird one. Coming from a Lowland  distillery that triple-distils its spirit, lending it a very smooth* and supple spirit. This means that it's not only 'ready' at a younger age than many of its Speyside or Highland peers, but that it benefits from quite a light cask intervention. Charming, and one for those who appreciate a whisky that doesn't demand all of your attention all of the time.
If I had to pick one single tasting note from all of my years in whisky that has the ability to dispel scepticism and win people over to the 'people-who-write-stuff-about-whisky-aren't-all gobshites-who-make-it-up-as-they-go-along-as-they-stare-knowingly-into-the-mid-distance' camp, it'd be one I wrote for Bushmills 10 Year Old, whilst at the distillery. It sounds as pretentious as you like, but once you tell someone and stick a glass in front of them – it's like the scales fall from their eyes and everything is as it should be. The tasting note is this: nectarine. But not fresh nectarine. Chunks of nectarine trapped within supermarket own-brand yoghurts.
Try it next time you're losing the 'I prefer a pint' conversation with someone. Even at its new slightly punchier price-point of £35-ish and in its slightly fancier bottle, the equivalent of £2.50 for a double puts it on par with a half-decent craft beer from the supermarket.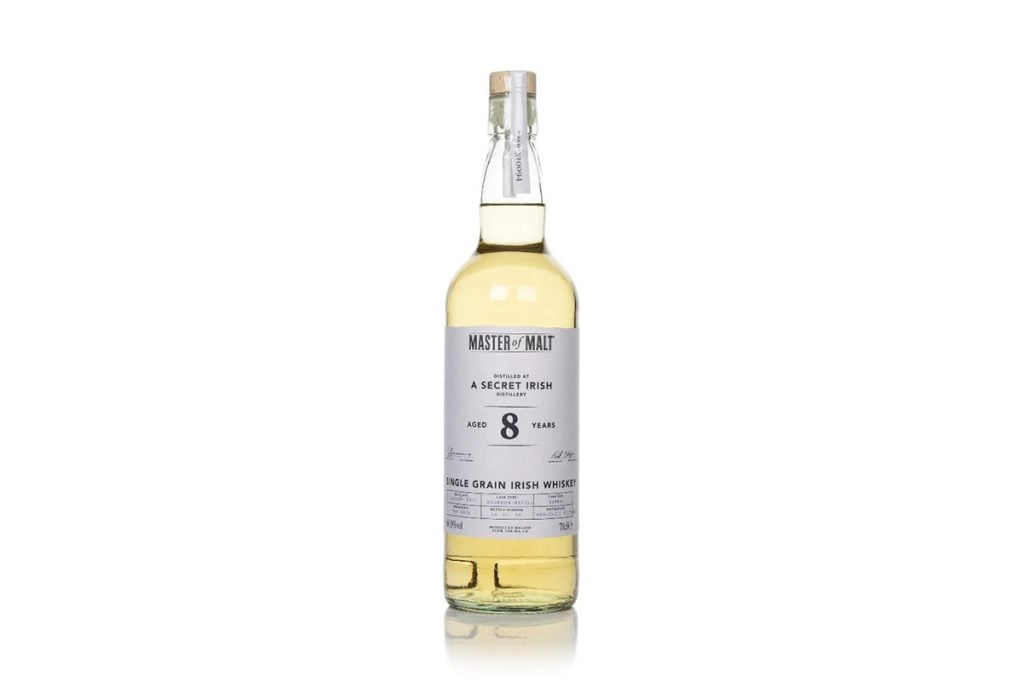 Now this is a grain, not a malt (as in the case of Bushmills) but the 'super-fruity' comparator remains accurate, and the value is inescapable, especially when you do the maths on the relative price for a 40% ABV big-brand equivalent.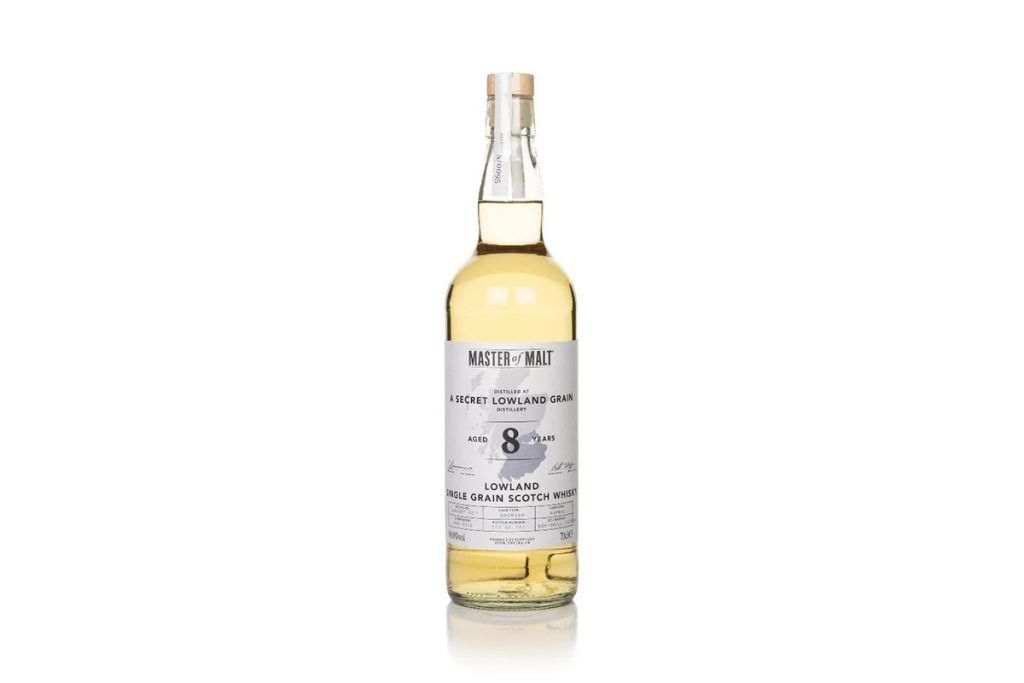 Continuing the grainy-goodness theme, this Lowlander is the perfect exemplar of what a good bourbon cask can do for a young and (comparatively) simple spirit. 
Fruit, vanilla, coconut, and many many other sweet treats positively bounce out of the glass, especially with the addition of a splash of water or (dare we say) even a cube or two of ice. Simple, delightful, and eminently mixable. 
Highballs could've been designed specifically with bottlings like this in mind. Splash of whisky, nice clear ice, soda, and a lemon twist? Yes. Yes, please.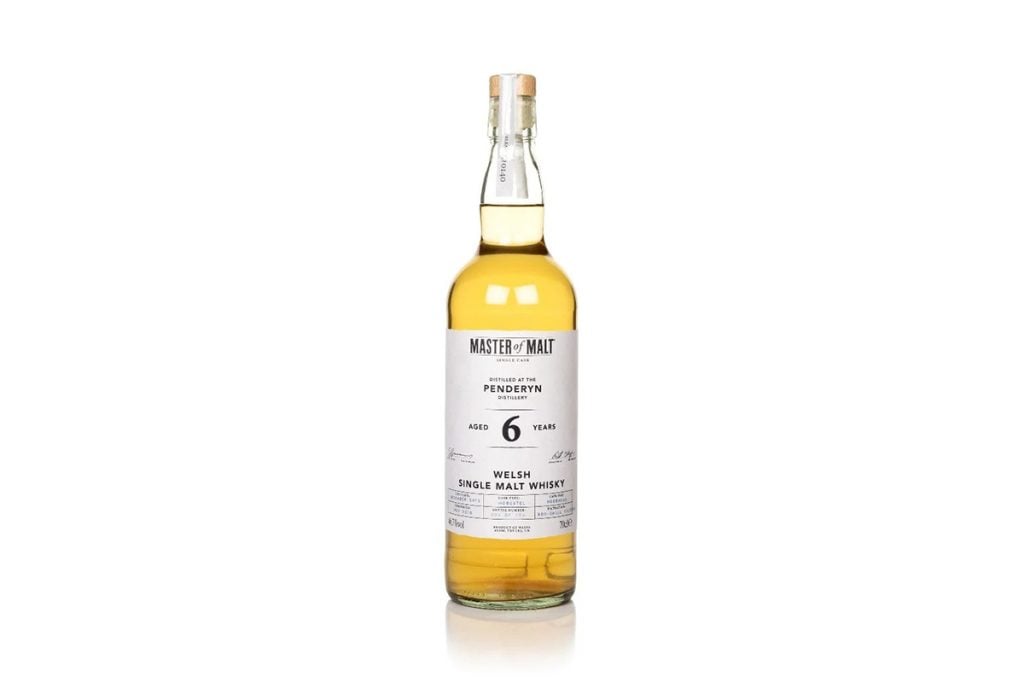 Very rare to find an independently-bottled Penderyn, and this one most certainly doesn't disappoint. From Wales' first (legal) distillery since the 1800s. This one has benefitted from maturation in a Moscatel cask. If you're not familiar it's a niche-y sort of sherry, but one made from a single varietal (Muscat) grape boasting a much more aromatic and tropical-fruity sort of flavour profile than most. That tropical fruit really carries through to this whisky, along with a decent backbone of gristy malt. A must for Welsh whisky fans the world over.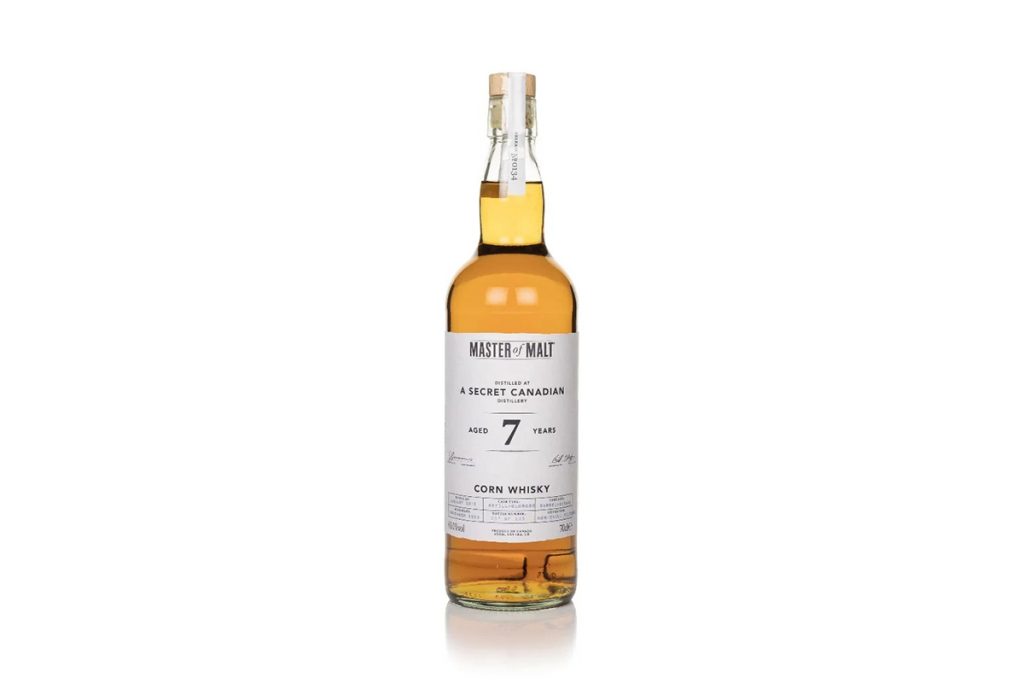 Next up is a firm staff and customer favourite and we've brought you a bigger batch this time as it sold through super-fast last time around. It's (and bear with me) a Canadian Corn Whisky, matured initially in refill barrels, then decanted by our own fair hand into brand spanking new oloroso sherry octaves for a finishing period of in excess of 2 years. Intrigued yet? What about if I told you that that colour was 100% from cask, and remind you again that it's only 7 years old? Go on. You know you want to.
*Hate this word. Awful business, but it really is the most apt and isn't intended as derogatory.