Indulge yourselves in the final days of autumn in style with this fantastic selection of French brandies…
Autumn means the days are shorter, colder and darker. But this is nothing to fear or loathe because it's the perfect setting to enjoy everything the wonderful world of French brandy has to offer!
And why not? French brandy is no longer a forgotten favourite. It's ditched the stuffy old-man's image. The three French 'Appellation Contrôlée'* brandies, Armagnac, Calvados (the Kelly Rowland and Michelle Williams to Cognac's Beyonce Knowles) and Cognac, are all now welcome guests at cocktail parties and bartenders have embraced the bold, complex spirits with a wide range of styles and character.
So, join us, both seasoned experts and intrepid newcomers alike, as we run through some of the most flavoursome and fantastic French brandy around. À votre santé!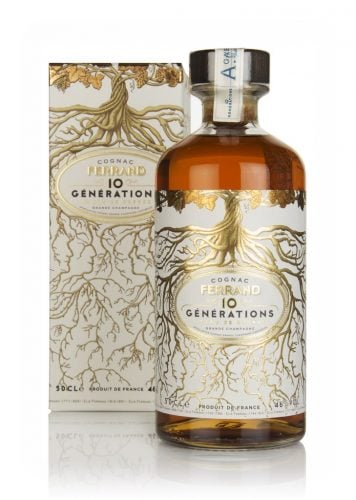 Pierre Ferrand Ten Générations
Pierre Ferrand Ten Generations
This wonderful Pierre Ferrand expression honours the ten generations of Ferrand family members behind the great Cognac house. It's a Grande Champagne Cognac, which is nothing to do with bubbly but refers to the fact that it was distilled with grapes (Ugni-Blanc grapes to be specific) from the Grande Champagne region in Cognac. The sumptuously sweet note you'll be able to taste in this beauty is due to the fact that 20% of the spirit was matured in casks that previously held Sauternes wine.
Sophisticated serve: Sidecar
For those interested in making cocktails with brandy, the timeless brandy sour that is the Sidecar is an absolute essential. To create, simply pour 40ml of Pierre Ferrand Ten Generations, 10ml of fresh lemon juice and 10ml of De Kuyper Triple Sec into a shaker. Add ice cubes and shake well. Then strain into the glass and press a slice of orange peel over the drink using that citrus-peel-wave-move-thing bartenders love to do over the glass to add some cringey fun to proceedings.

Baron de Sigognac 20 Year Old
Baron de Sigognac 20 Year Old
Armagnac is a bold, beautiful and muscular spirit that makes a fine alternative to whisky. If you're not familiar with the spirit, then let Baron de Sigognac guide you. The family behind the brand can trace their roots back to the 12th century and for generations, the distillery has created artisan, small batch Armagnac of the highest quality. Trust us, this award-winning 20 year old from the Bas-Armagnac region will blow your mind.
Sophisticated serve: Armagnac Old Fashioned
Take advantage of the complex, mature flavour of this beauty by upping your Old Fashioned game. To make, simply place one white sugar cube in the base of an old-fashioned glass, then soak with 4-5 dashes of Angostura Bitters and a dash of soda water. Crush the sugar (the back of a bar spoon works best) and add the Baron de Sigognac 20 Year Old in three stages (20ml each time) with ice cubes, stirring well throughout. Garnish with a twist of orange peel and make a total dad joke about being an 'old fashioned' kind of guy to your guests. Bask in their groans and sip away embracing your fierce side.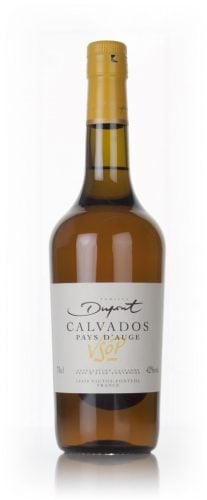 Domaine Dupont VSOP Calvados
Domaine Dupont VSOP Calvados
Calvados is one of three French "Appellation Contrôlée" brandies and it's the most overtly fruity style. It's essentially a distilled cider made from apples or pears that can only be made in Normandy or its outskirts. Domaine Dupont is a fine Calvados producer that only permits the use of apples and insists on double pot distillation. The VSOP Calvados was matured in toasted 400l oak barrels for at least four years. The result is a particularly good Calvados that should appeal to longtime fans as well as curious newcomers.
Sophisticated serve: The Norman Mule
Put this juicy, crisp and fruity Calvados to good work by creating a twist on the Moscow Mule that honours the region of France the brandy is made in. Start by filling a Collins glass with ice. Pour in 60ml Domaine Dupont VSOP Calvados, then add ginger ale to taste. Add a dash of Angostura Bitters and stir. Garnish with a twist of lemon. Serve to guests while enquiring: "How do you like them apples?!" and hope they don't immediately leave.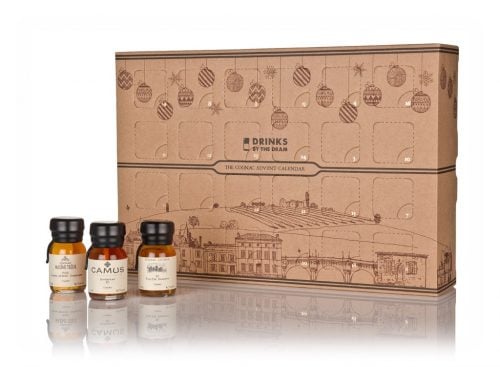 Cognac Advent Calendar (2018 Edition)
Cognac Advent Calendar
If you're looking to get into Cognac, there could be no better manner than a selection of varying and delightful drams. As we rapidly approach the festive season (hey, it's not my fault. Blame time.) it seems appropriate to point you in the direction of the superb 2018 Edition of The Cognac Advent Calendar! Inside is 24 different 30ml drams of sublime spirit with a selection from the classic Cognac houses, as well as a few 'outside the box' inclusions. Wonderful stuff.
Sophisticated serve: One At A Time:
It's better for the full effect if you wait until Advent and try each dram on the individual days. We won't judge you if you don't, (I will) please enjoy them however you see fit (do it properly). Honestly – it's entirely up to you (observe the traditions you Christmas heathens).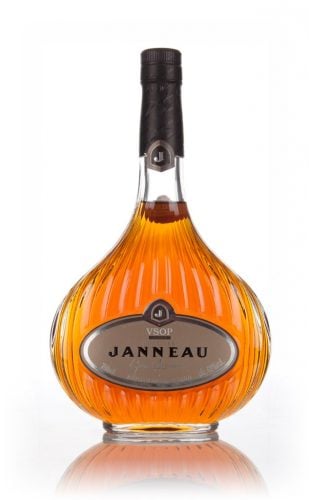 Janneau VSOP
Janneau VSOP
The flagship bottling from Maison Janneau, which is among the oldest of the great Armagnac houses. The blend of Armagnacs was matured for at least 7 years in barrels made from black oak of the local Monlezun forest and housed in a beautiful Basquaise bottle. This VSOP blend has been the recipient of 6 gold and 6 silver medals, including a Gold medal in the Armagnac – VSOP category at the International Wine & Spirit Competition 2015
Sophisticated serve: Brandy and Tonic
Brandy and Tonic has been particularly trendy in France for some time now and it's easy to see why. It's a really refreshing and simple way to drink. To make yourself the fashionably French serve simply pour the Janneau VSOP over ice. Add a dash of Angostura Bitters and top off with a splash of 1724 Tonic Water to taste. Serve with a twist of orange peel. Exclaim "that's just the tonic!" to each one of your guests individually and gesture at your glass profusely.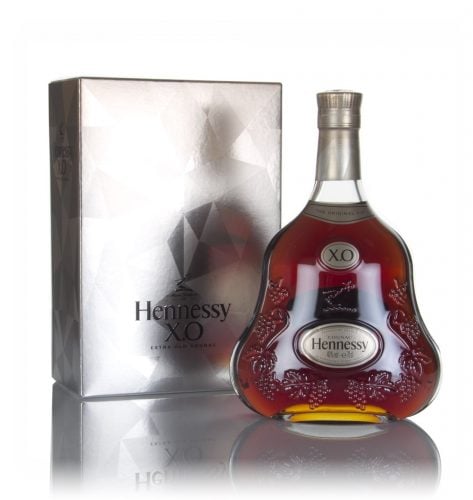 Hennessy XO
Hennessy XO
Hennessy is one the most famous Cognac producers, as fans of 2Pac will be able to attest to. For the XO bottling, a stunning blend of 100 eaux-de-vie were assembled and matured for a minimum of 10 years in oak casks (following changes to Cognac legislation in April 2018, previously all XO Cognac had to be aged for a minimum of 6 years). Brandy is notable for this unique rating system which entails using alphabet abbreviations to describe quality and condition. This particular bottling is an important part of that history, as the term XO was coined for this very Cognac by Maurice Hennessy in the 19th Century.
Sophisticated serve: Brandy Alexander
The Brandy Alexander is a creamy, indulgent delight that makes the most decadent after-dinner sipper. Simply add 50ml for Hennessey XO, 25ml of De Kuyper Crème De Cacao (Brown) and 25ml of fresh cream into a shaker with ice and shake. Strain into a chilled coupe cocktail glass and garnish with freshly grated nutmeg. Play 'Hennessey' by 2pac (ft. Obie Trice), raise your glass in the air and nod along approvingly.

Pâpidoux Fine Calvados
Papidoux Fine Calvados
Pâpidoux is a popular and prestigious Calvados producer that have created the ideal entry-level bottling here. It's a superb alternative digestif to whisky and Cognac but it also shines in a good cocktail (see below). Papidoux Fine Calvados is a juicy, refreshing and well-rounded expression with a hearty dose of cask influence.
Sophisticated serve: Corpse Reviver No. 1
You may have heard of this supposed hair-of-the-dog hangover relief. But the Corpse Reviver family of cocktails are so much more than that. The No. 1 is a rich and rewarding mixture of spirits that features Cognac and Calvados in tandem at centre stage. To make just add 25ml Hennessy XO, 25ml of Papidoux Fine Calvados and 10ml of Lillet Blanc to a shaker and fill with ice. Shake well and strain into a cocktail glass.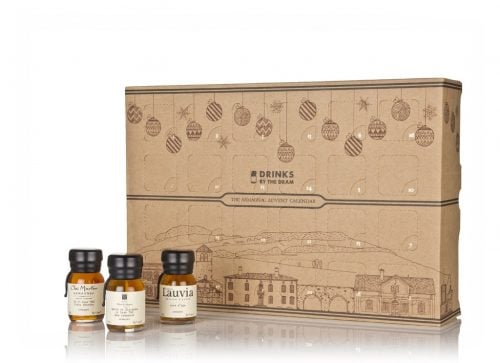 Armagnac Advent Calendar (2018 Edition)
Armagnac Advent Calendar
The second Advent calendar on this list, it's the 2018 edition of the amazing Armagnac Advent Calendar! Much like its Cognac counterpart, this beauty is filled to the brim with expressions from some of the region's finest producers around. It should make for a wonderful exploration into the sublime spirit.
Sophisticated serve: One. At. A. Time:
See the Cognac Advent Calendar above. If you like you could try and make some miniature cocktails out the recipes we've listed for the other Armagnacs on this list, or share the love with friends and family. Just make sure you whatever you do, you do it with festive cheer or you'll upset #WhiskySanta…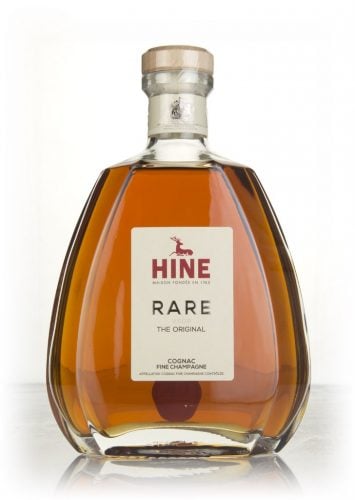 Hine Rare VSOP
Hine Rare VSOP
Hine is another of the classic Cognac houses, but it may surprise you to learn that its founder Thomas Hine was a native of Dorset! Inspired by his father's love of the tipple, he created one of the most successful brands around thanks to blends like this VSOP Cognac. It's classified as a Fine Champagne Cognac, which means that it was created using a blend of eau-de-vie from the Grande Champagne and Petite Champagne crus or growing areas (60% is the former). The spirits in this blend were aged from between 6 and 12 years, with most being around 8 years old.
Sophisticated serve: Pink Life
An innovative yet simple way to enjoy a VSOP brandy, the Pink Life combines Cognac, crisp Champagne and sharp raspberry to glorious effect. Put 20ml of Hine Rare VSOP and 10ml of Edmond Briottet Crème de Framboise (Raspberry Liqueur) into a flute glass and top with 90ml of chilled R de Ruinart Brut Champagne. Garnish with a fresh raspberry. Your guests will be toasting you, and so they should!
*It just means that those brandies can only be produced in defined areas of France.