Today we're making a cocktail we guarantee you've never seen before because it was created by a group of staff right here at Master of Malt. Combining rum and smoky whisky to devastating effect. It's called the Tiki Turner because it's simply the best.
We had a team-building day at Master of Malt last month. Rather than have to catch each other falling to build trust or trek across the Brecon Beacons armed with nothing but Ray Mears' Essential Bushcraft and a bar of Kendal mint cake, we just made drinks. Much safer and more fun.
A rum education
First, we had Nick Cornes and Joe Farr from top London tiki bar Trailer Happiness and Plantation rum explain to us all about how to make rum cocktails, and then we were divided into seven teams, given a budget to spend at the bar, and told to get on with it. Each team was given 40 minutes to invent a cocktail, cost, and decide how to market it. Then two team members had to present their work to the room while the lads from Trailer Happiness tasted and judged the cocktails.
The results were, how shall I put this?, somewhat mixed. One team made what Nick described as one of the worst drinks he'd ever had. He wanted the recipe so that he could use it in classes showing how not to make a cocktail. But there were some triumphs. My own group, Team 7, the mighty fighting sevens, came up with the East Seventini (recipe below). For reasons that made sense at the time, the entire presentation was based around the time Brian Harvey from East 17 crashed his car after too many baked potatoes.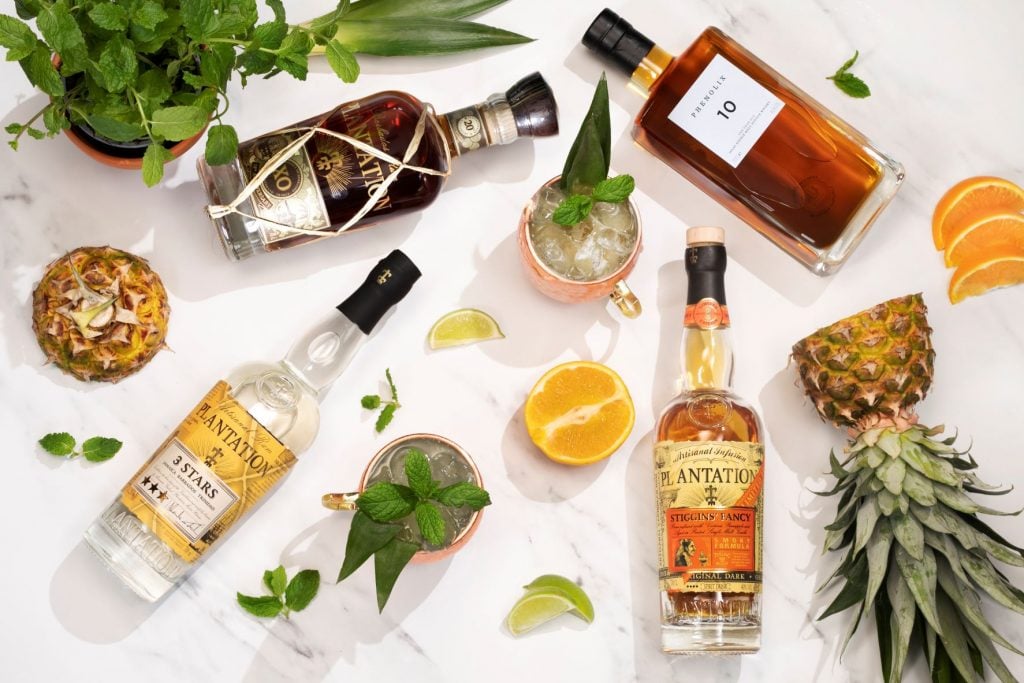 Simply the best
It got some kind words from the judges but they clocked that it was basically just a Manhattan made with rum and a dash of amaretto in it. So not very original, but very delicious and I highly recommend making it. The high ester Dunderhead rum goes beautifully with the sweetness of the vermouth with the chocolate bitters and amaretto giving it a nice richness.
So the winner was made by Team 4 and was praised by the judges for doing something completely different. Yes, it's essentially a take on the Rum Sour following the classic 4:2:1 ratio but by combining rum with a smoky whisky, it moves into exciting new territory. And not only did it work but it tasted bloody gorgeous too. Expect to see the cocktail on the menu at Trailer Happiness sometime soon. And the name Tiki Turner? Why, because it's simply the best. The full recipe is below but first the East Seventini:
How to make an East Seventini
50ml Dunderhead rum
25ml Martini Rosso vermouth
2 dashes of Bob's Chocolate Bitters
2 dashes of Disaronno Amaretto
Stir all the ingredients with ice for 30 seconds, strain into a chilled Martini glass, express over a piece of orange peel and garnish with a slice of pineapple. 
How to make a Tiki Turner
10ml Phenolix 10 year old Islay whisky
10ml Plantation Pineapple Stiggins Fancy
10ml Plantation XO 
10ml Plantation 3 Stars 
10ml Giffard Coconut Syrup 
10ml pineapple juice
5ml orange juice
5ml lime juice 
Add all the ingredients to the shaker. Taste and adjust if needed. Shake with ice. Strain into a tiki or Mule mug filled with ice and garnish with a slice of pineapple, sprig of mint, and a couple of leaves from a pineapple crown.