Last week we were looking at whisky through the prism of geography, whereas this week is all about flavour examining seven great whiskies by how they taste. So settle back with your glass as we take a journey through whisky flavour.
It's becoming quite the thing for whisky bars to group their menus by flavour rather than geography. Which makes a lot of sense. The peating level of the barley, fermentation times, still shapes and cask types all have far more effect on how a whisky is made than where it is distilled. You can find smoky whiskies on Speyside and fruity, unpeated whiskies from Islay.
So this week, we're throwing away the map, (reluctantly) putting away our Roger Moore style safari suit and cleaning our Glencairns, because it's all about flavour. The boffins at MoM have come up with four categories to describe the flavour of what's in your glass: Fruity & Sweet, Rich & Smoky, Light & Smoky, Rich & Spicy and last but not least, Light & Floral.
Let's take a journey through whisky flavour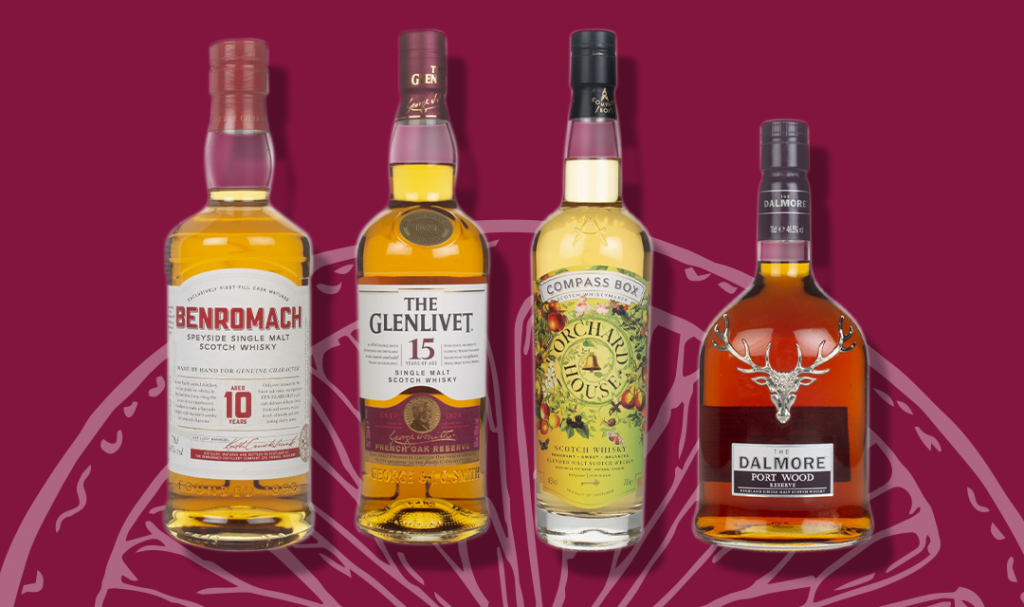 If you like your whisky fruity and sweet, then there's no single malt sweeter or fruitier than The Glenlivet. This legendary Speyside distillery is famous for the elegance of its whiskies and in this it is enhanced by a finishing period in Limousin oak, the kind of oak used to age Cognac. The result is a dram full of sweet fudge and spice notes with plenty of cooked apple fruity notes.
Further whiskies to explore:
Port casks up the red fruit quotient in the Dalmore Port Wood Reserve while the Benromach 10 Year Old meld rich bourbon and sherry casks notes with a whisper of smoke. Meanwhile, Compass Box Orchard House blends distilleries including Clynelish, Linkwood, and Benrinnes into a fruit-laden treat for the senses.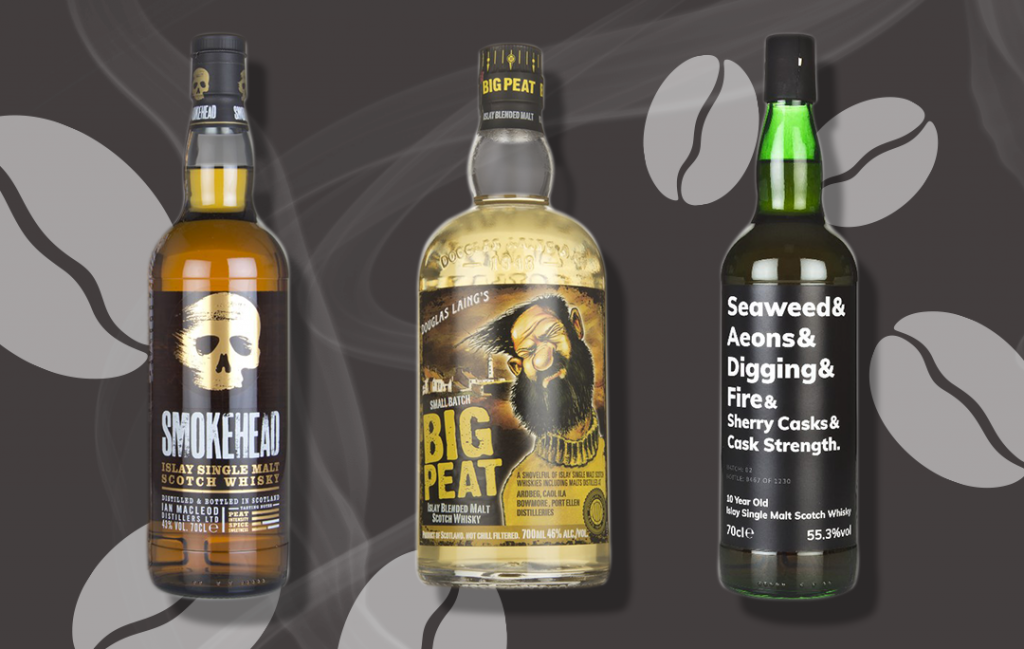 Single malts don't get any richer and smokier than this whisky from an undisclosed Islay distillery. The name is a bit of a giveaway. It combines all the smoke and medicinal notes you'd want in a classic Islay malt but with layers of fruitcake and fudge from sherry cask ageing. Plus it's bottled at cask strength 55.3% ABV for a dram you won't forget in a hurry.
Further whiskies to explore
Here's another whisky whose name is self-explanatory, Smokehead , and like the Seaweed etc. it's from an undisclosed Islay distillery. If you like it rich and smoky, then you'll love this. Or try the awesome Big Peat from Douglas Laing.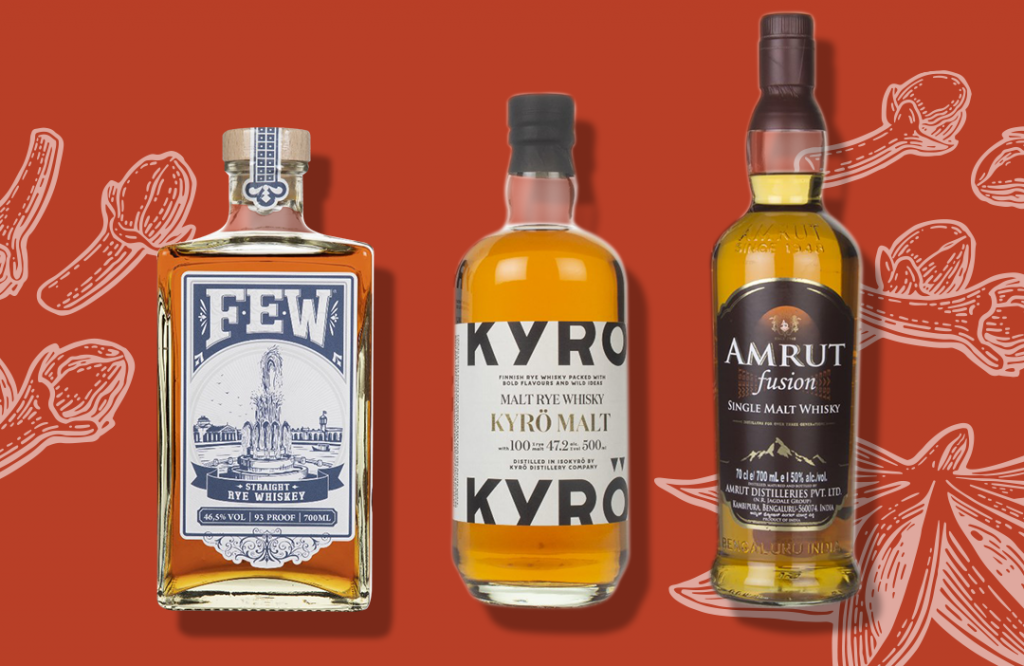 We're heading over to Illinois, America for our next dram. Made by FEW distillers it will appeal to people who love a bold spicy whisky. It's made with a high rye mashbill combined with corn and malted barley, before ageing in good old American oak. As well as more spices than a spice market in Mumbai there are lashings of rich fruit like apples, pears and plums. Delicious neat or in a Manhattan. 
Further whiskies to explore
And talking of spice markets, if you want to explore the wide world of spicy whisky then you could do a lot worse than try Amrut Fusion, a single malt from India. Or head to the Finland for the 47.2% ABV Kyrö Malt Rye.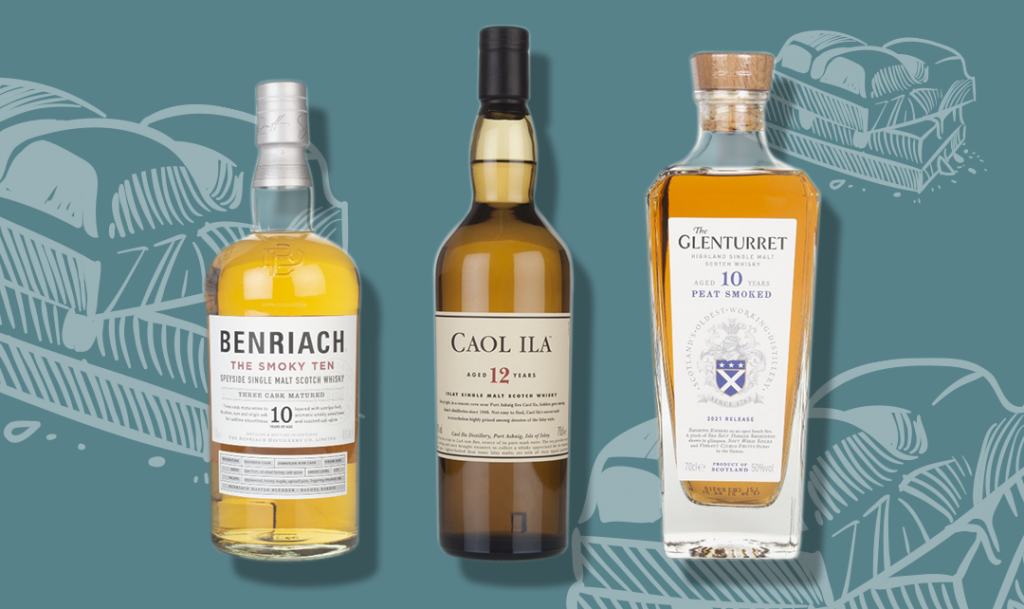 Just to show that Islay whiskies don't have to be massive, have a sip of the delicious Caol Ila 12 Year Old. Yes, there's smoke a-plenty with smoked ham, cigars, wood smoke and sea air, but it's all rather restrained and balanced by fresh notes of lemon peel and peppermint. Perhaps because most of its output goes into blends like Johnnie Walker, Caol Ila doesn't get the kudos of other Islay distilleries but this delightful 12 year old will make you think again.
Further whiskies to explore
Peated Speyside whiskies tend to be dramatically less smoky than their island cousins. If you want to see what we mean, try the Benriach Smoky Ten or Glenturret 10 Year Old Peat Smoked.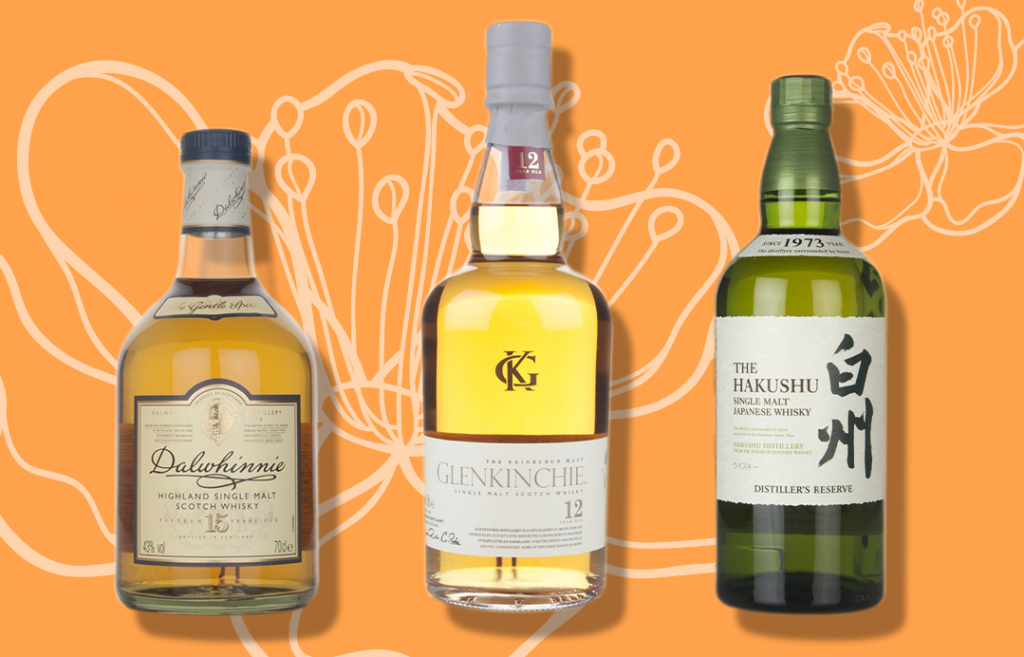 From the Hakushu in the foothills of Mount Kaikomagatake comes their Distiller's Reserve single malt whisky, a no-age-statement expression, that captures the floral herbaceous character of the distillery. It's made with lightly-peated malts for a complex and deeply enjoyable whisky. The herbs are very upfront with this one with peppermint, pine and pleasant grassy notes with citrus zest and a waft of smoke. 
Further whiskies to explore
Glenkinchie 12 Year Old is another whisky that probably doesn't get the attention it deserves but with its grass and honey profile is pretty much the definition of an irresistible Lowland single malt. Or head to the Highlands for the Dalwhinnie 15 Year Old.