Few spirits have a cult following like peated whisky. If you're particularly taken by smokier spirits or you're in the mood for something different there will be a bottle for you on this list.
Considering peat is a dark, partially decayed organic matter formed in the wetlands, you'd be forgiven for thinking it wouldn't create the most appetising of flavours. But you'd be wrong. 
It takes thousands of years for this flammable substance to form and over that time it acquires an array of flavour and complexity. And every time you dry barley with peat in a kiln during the whisky-making process, it infuses with the grain, bringing all that goodness to the eventual spirit.
Peat can be divisive, but like all good acquired tastes, once you get an appetite for it you'll want it more and more. That's why distilleries famous for smoky single malts like Bruichladdich, Lagavulin and Laphroaig develop such a devoted cult following.
Depending on where and how the whiskies are made, peated malts encompass a whole range of smoky flavours, the best-known of which come from Islay. Now, however, there are producers across Scotland, as well as in Ireland, England, Scandinavia, Japan, America and more.
But we can't fit them all into one blog. Heck, there's at least 10 we could have included from just Islay itself. So what we have here is a wide range of smoky treats, from the mellow and aromatic to the full-bodied and fierce. Remember, everyone likes peated whiskey. There are just some folks who haven't tried the right one yet… 
Our pick of bargain peated whisky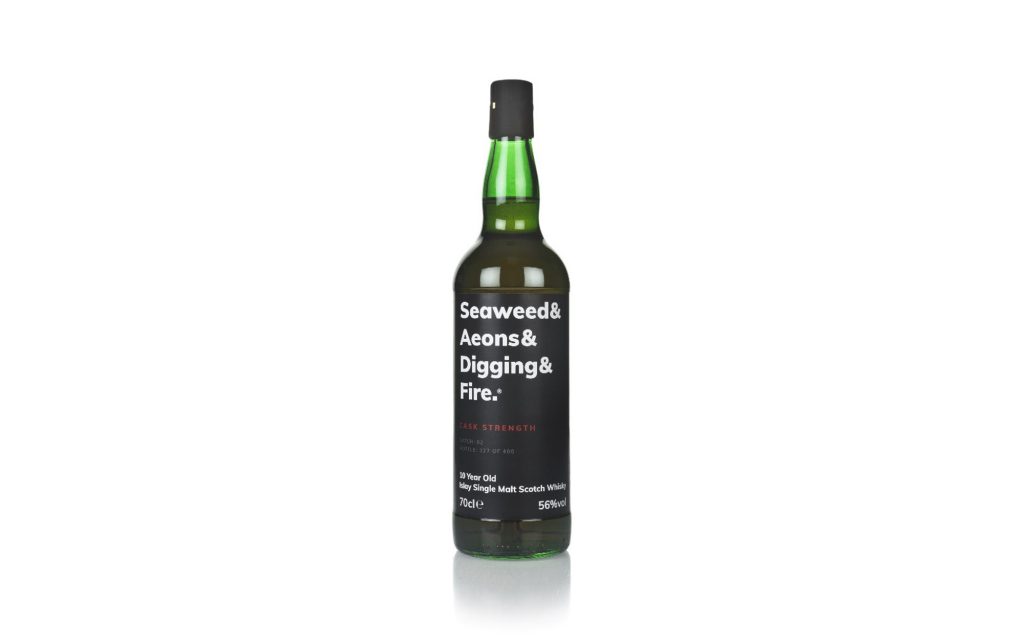 Seaweed & Aeons & Digging & Fire 10 Year Old Cask Strength (Batch 02)
No messing about here. To kick things off we're going straight for the spectacular with a single malt Scotch whisky bottled at cask strength, a hefty 56% ABV. Seaweed & Aeons & Digging & Fire took the brakes of its flagship 10-year-old expression and the result is all those smoky, sherried and fruity notes are ramped up a notch. Think of it like Mario turning into Super Mario when he gets those mushrooms. Only better. Because it's delicious whisky.
What does it taste like?
Rockpools and burning turf, mixed with wafts of fresh orchard fruit, salted peanuts, chilli flakes, chocolate digestives and dates.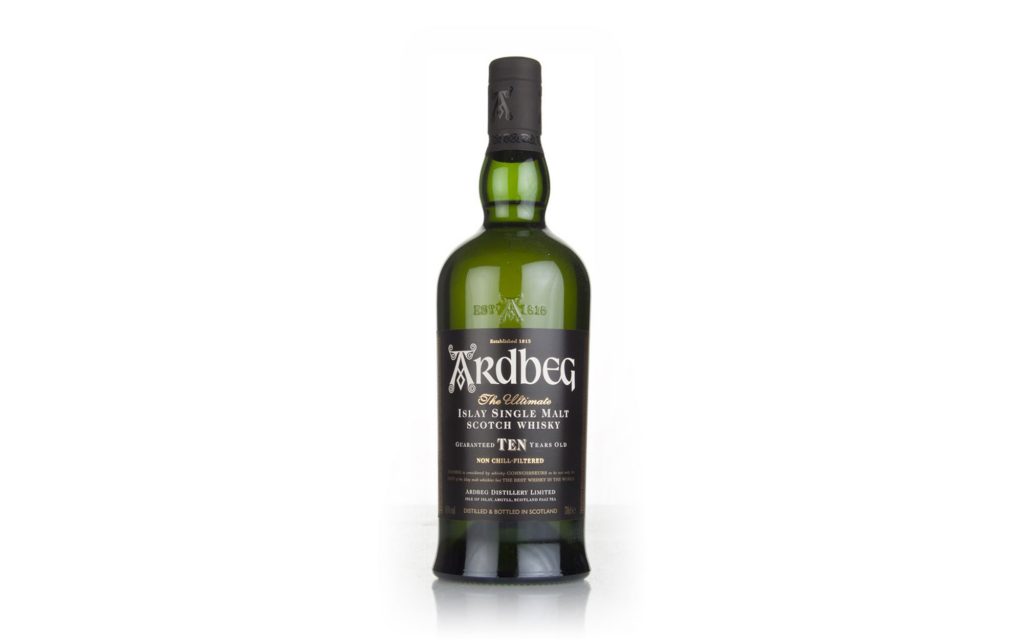 Ardbeg 10 Year Old is a firm favourite of peated whisky fans because it does a sublime job of showcasing the flavours Islay and the distillery itself are famous for. As well as all that smoke and sea, however, you'll also taste an array of sweet, citrusy and fruity elements thanks to the depth of the spirit and the balance ex-bourbon casks bring. 
What does it taste like?
A ridge of vanilla and caramel leads to a mountain of peat capped with citrus fruits and circled by clouds of sea spray.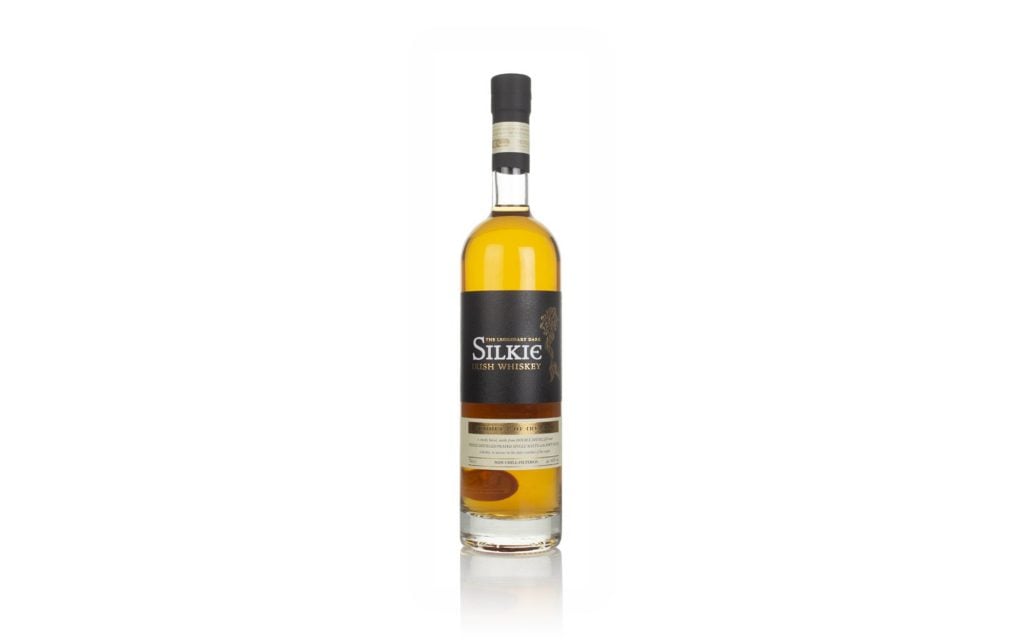 The Legendary Dark Silkie Irish Whiskey
Don't be surprised to see more and more delicious smoky spirits coming out of Ireland in the future. The Emerald Isle is home to mountains of peat and distilleries like Sliabh Liag are taking advantage of it with expressions like Dark Silkie. A triple-distilled peated single malt matured in sherry casks, this bottling is then blended with a bourbon-matured single malt, as well as a grain whiskey that rested in virgin oak to make a dram full of subtle smoke, ripe fruit and sweet spices.
What does it taste like?
Salted dark chocolate, oaky vanilla and orchard fruit sweetness veiled by dry smoke, cigar box and spicy oak.
Highland Park 10 Year Old – Viking Scars
Highland Park makes full use of its Orkney home when making its signature whisky, from the mineral-rich springs that provide quality water to the coastline's salty air which aids maturation. But the most significant contribution is Orkney's peat. It's made of heather and sphagnum moss that dates back as much as 9,000 years. Its aromatic, light and slightly sweet profile has a profound and welcome effect on the whisky's character. Plus, Vikings are pretty cool.
What does it taste like?
Subtle heathery smoke, sherry sweetness, sea salt, crushed black pepper, ginger and waxy orange peel.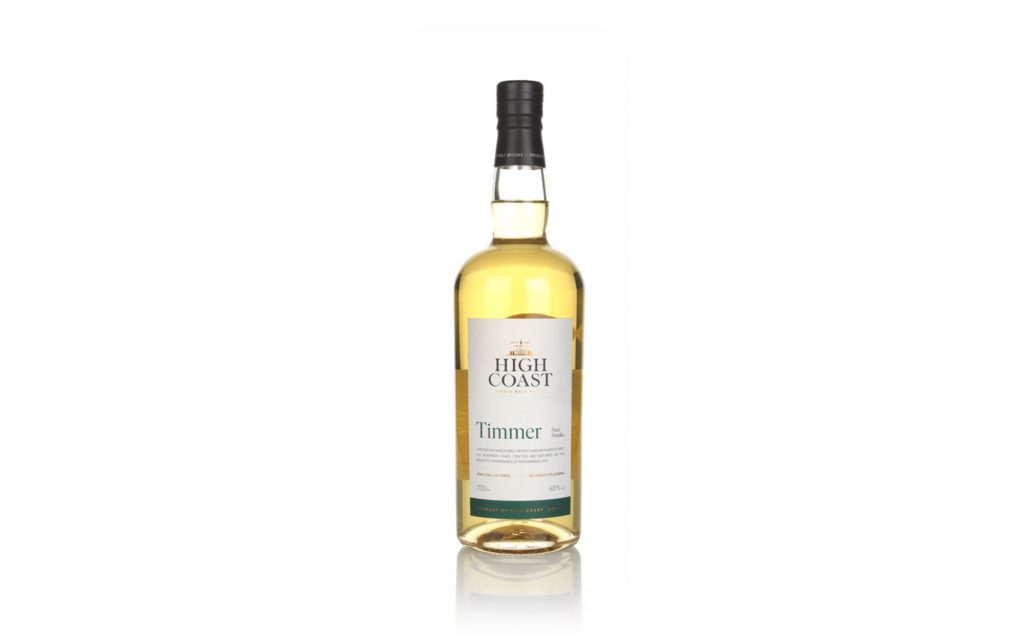 High Coast Timmer – Peat Smoke
We're going further afield now to Sweden, which is no stranger to peaty delights. As well as Mackmyra's Svensk Rök, you can get your smoky Scandie fill from the High Coast distillery and its Timmer bottlings, which is made up of 100% peated malt. The expression, which takes its name from the Swedish for 'timber', spends at least six years in first-fill bourbon barrels and pairs generous bursts of warming smoke with ripe fruit, aromatic spice and some classic bourbon-cask sweetness (think vanilla and caramel etc.).
What does it taste like?
Through grassy, creamy malt there's tropical fruit, citrus zest and crystallised ginger. Then, milky coffee, crumbly vanilla biscuits and layers of elegant peat smoke.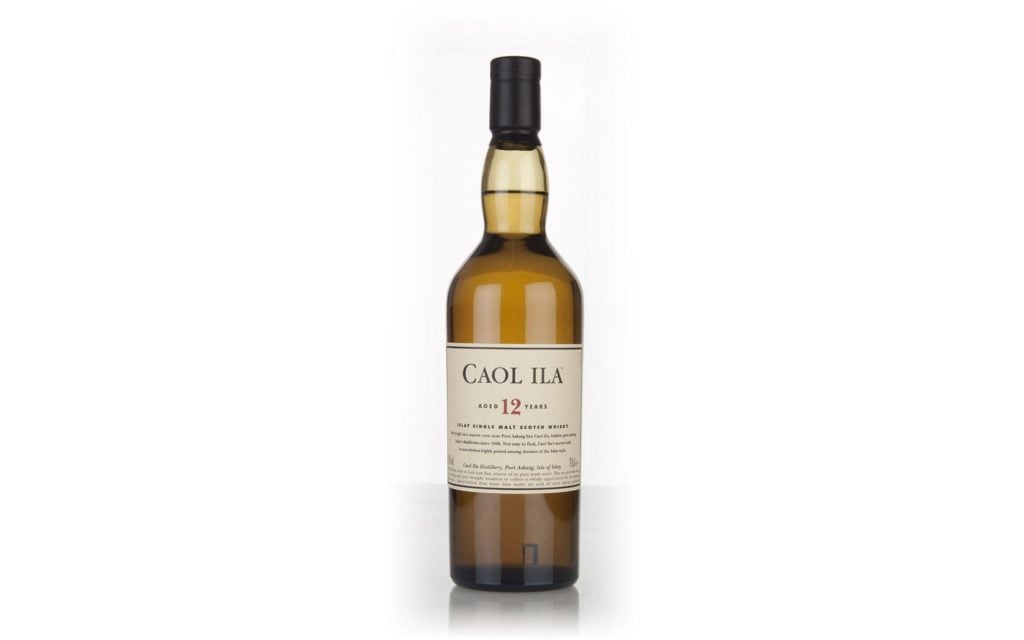 Another Islay classic that we just can't get enough of. Caol Ila 12 Year Old has beautifully measured and mellow smokiness that allows all kinds of complex flavours to come together beautifully. Its fresh, coastal and briney elements will transport you to the sea while the fruity, citrus notes add great depth. This is a persistently popular peated whisky for good reason.
What does it taste like?
Rubbed peppermint leaves, damp grass, lemon peels at the harbour, boiled sweets and elegant smoke.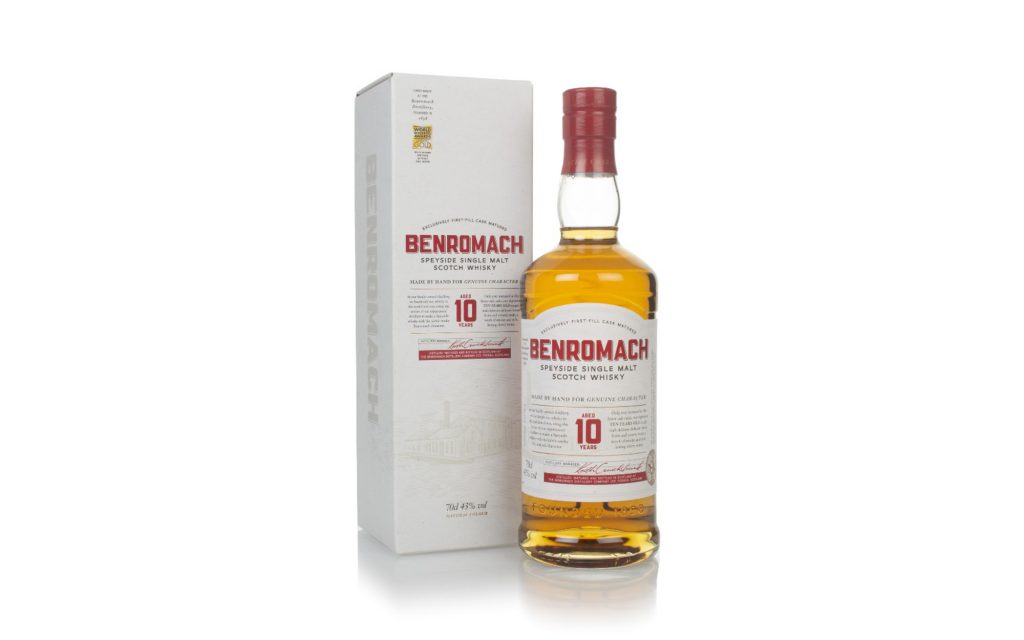 We're going in a completely different direction here. Because this is one for those who aren't sure yet that they want the smoke. Benromach only uses a portion of light, sweet peat when it makes it whiskies. That means this is a sweet, fruity and rich dram that has just a hint of smokiness. It's a great all-rounder that's fantastic value and serves as a measured introduction into peated whisky.
What does it taste like?
Sweet spices, prune, maple fudge, ground ginger, subtle smoke and dry sherry.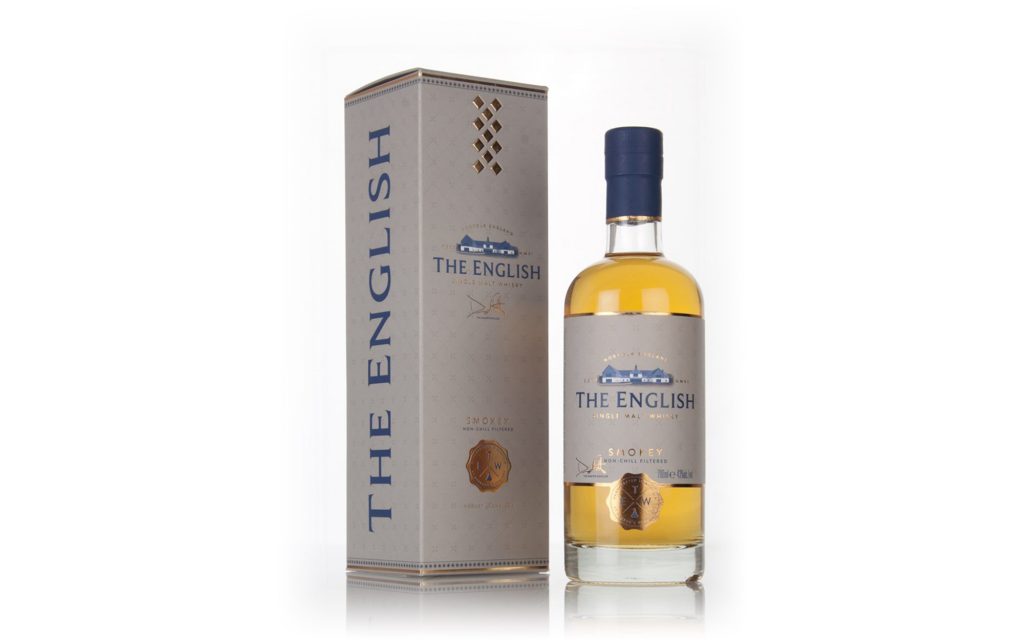 Yes, there is peated whisky in England too. And this tasty treat is one such example. The English – Smokey is from St. George's distillery, which released the first legal English whisky in over a century in December 2009. The innovative brand has since embraced the smokier things in life. And you can bet this bottle is full of grassy peat, buttery cereal, autumnal spice and rich fruit.
What does it taste like?
Smoked malt, blueberry muffins, cinnamon, buttered bread and stem ginger.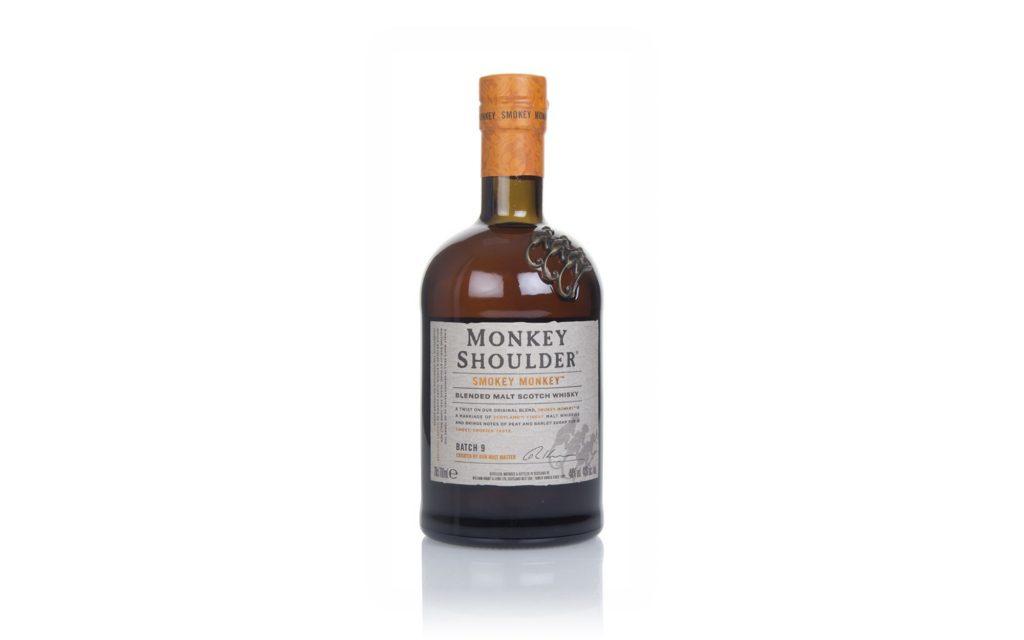 In need of something smoky for your cocktails? Then this should be perfect. A variant of the excellent and versatile Monkey Shoulder Blended Malt, Smokey Monkey retains all the smooth, creamy, supple elements from the original that make it so good for mixing while adding a soft peaty hint. Add soda or ginger ale for a delightful and distinctive Highball.
What does it taste like?
Honeydew melon, flamed orange peel, a touch of Frazzles, vanilla, Toffee Crisp bars and the last wafts of drying smoke.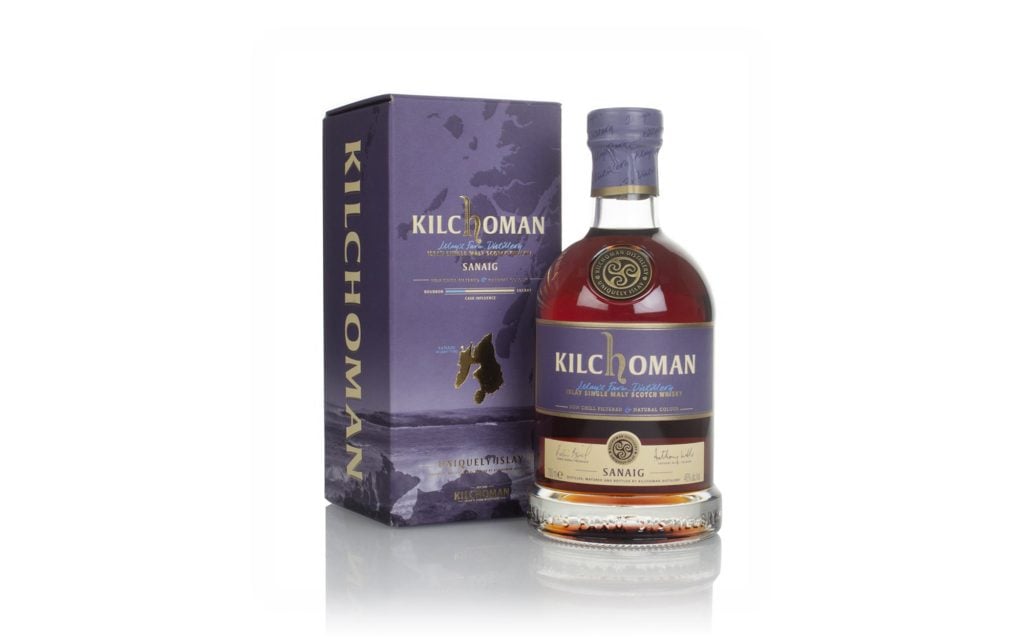 A deep, dark and rich dram, Kilchoman Sanaig demonstrates how peated whisky can shine when matured in different cask types. This bottle combines the best of bourbon and sherry casks, adding dried fruit, chocolate and spice to its smoky core.
What does it taste like?
Pineapple chunks, toffee, dark chocolate raisins, white grapes and fresh coffee carry the earthy, subtly spicy peat.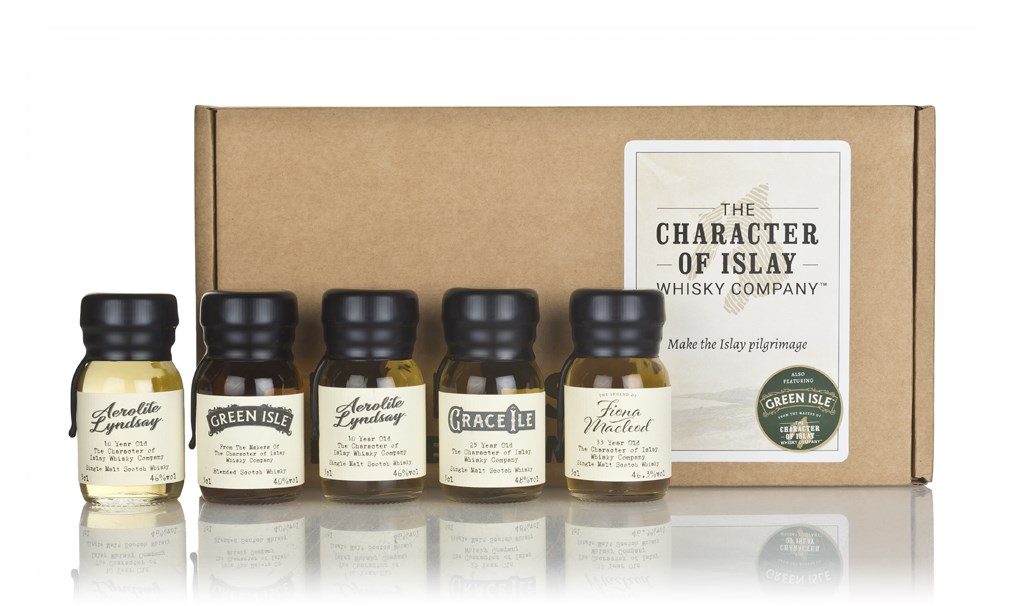 Bonus ball: The Character of Islay Whisky Company Tasting Set
Can't decide on which peated whisky to pick up because they all sound so tasty? Then you can always help yourself to a tasting set. Drinks by the Dram scooped up the Character of Islay Whisky Company's wonderful range of spirits and popped it in one handy location so you can go on a pleasantly peaty journey without having to break the bank.