Whether they strike us with original new designs, redesign the retro, or are simply understated in their elegance, here's our round-up of whisky bottles we love the look of. 
While we love what's in the bottle most, as whisky fans we do love a good bottle design too. Having stand-out shelf presence, creating a shape that bartenders can wield effectively, and establishing an individual aesthetic are all important factors for whisky brands to consider. They can impact whether a person engages with that product or not, after all. Plus, there's nothing wrong with having a bottle that looks pretty in your drinks cabinet. Here's a few whisky bottles that we think are particularly presentable.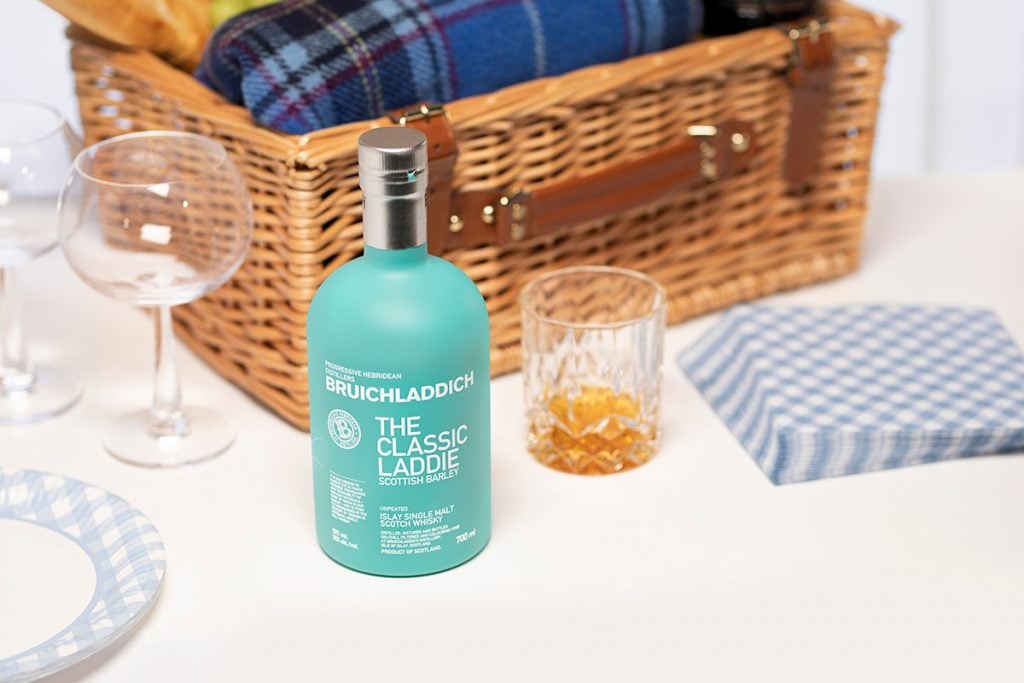 That bright blue colour is such a simple but effective way of standing out, especially in a category like Scotch whisky where so many traditional designs are prevalent. Bruichladdich The Classic Laddie has a look that's sleek, attractive, and singular to the Islay distillery.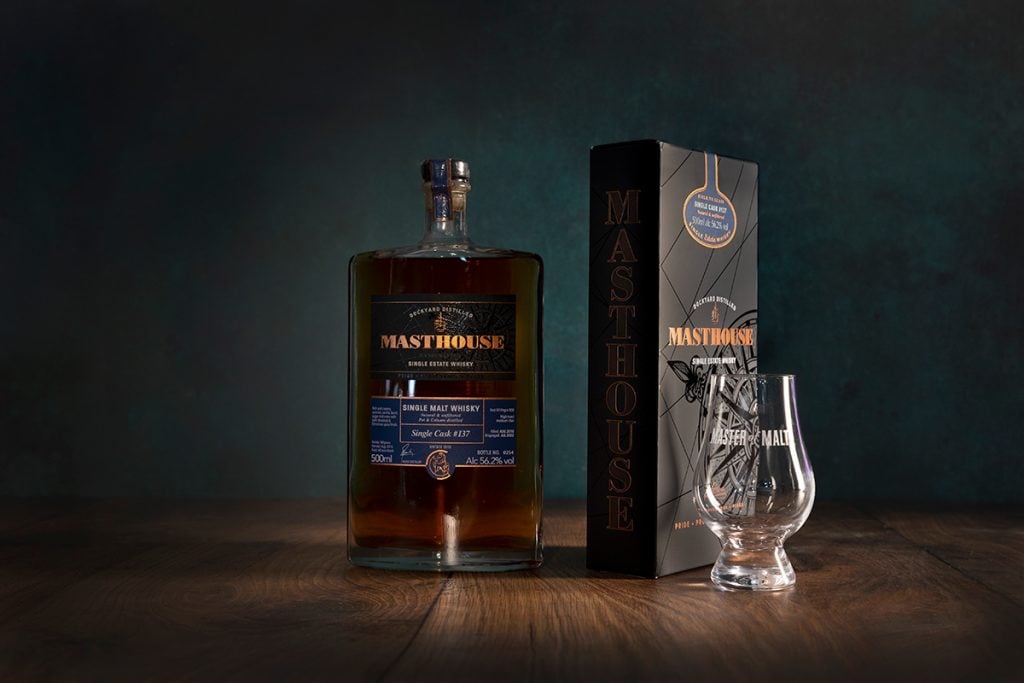 The first ever single cask release from Copper Rivet Distillery, all exclusive to us by the way, is presented in the same signature bottle as all Masthouse whisky. Its slim, hip flask aesthetic stands out for its individuality while making it an easy pour for bartenders and convenient for those of us who need all the drinks cabinet space we can get.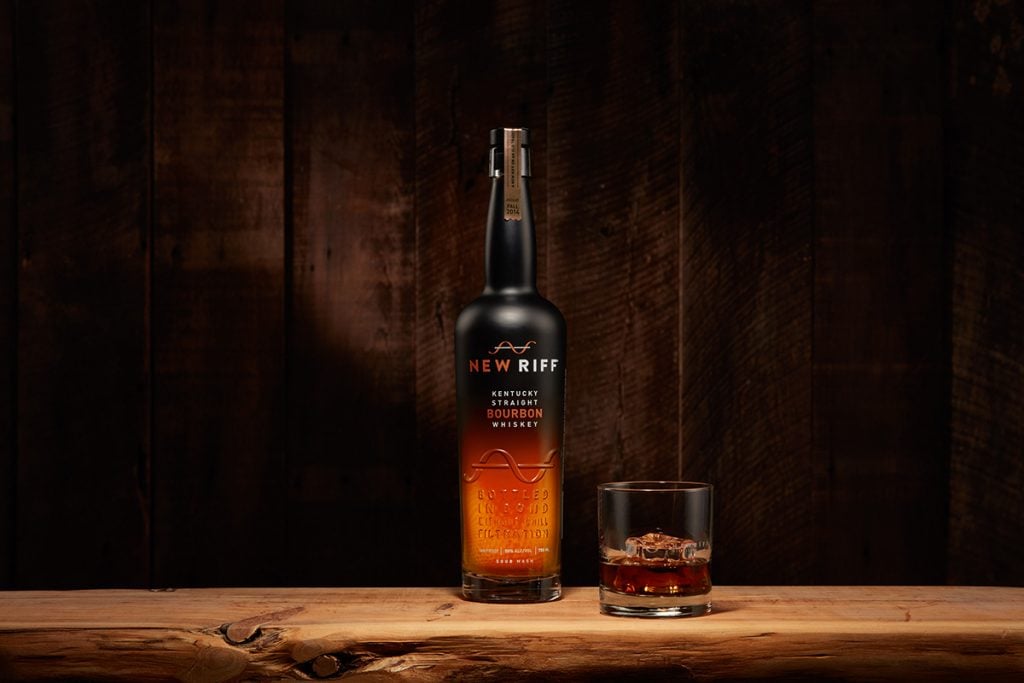 This Kentucky brand has a New Riff on bottle design as well as liquid creation, with sleek bottles that are an outlier among bulky, stouter competitors, particularly when paired with that ombre colouring. 
Not every bottle design has to reinvent the wheel. Some brands take props from classic aesthetics and use them to create something gorgeous. Redbreast has done that to great effect, as evidenced by examples like the 12 Year Old. 
Old-school rock glasses inspired the beautiful Hibiki bottle. The 24-faceted design also marks the subtleties found in the 24 sekki (or solar terms) seasons of the traditional Japanese calendar, and that glass stopper is a slick finishing touch. It's as elegant as the spirit it houses.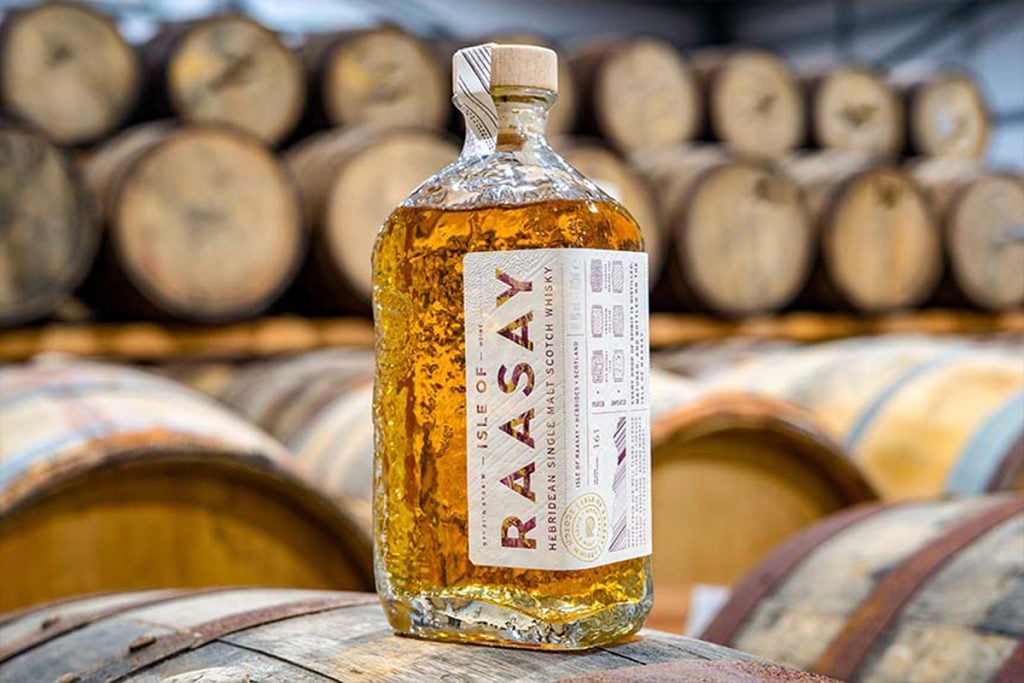 One of the many challenges new brands face is standing out in a very competitive market. Isle of Raasay has done that with a single malt whisky that shimmers with an understated grace in its bright bottle. Good thing the early signs are the whisky is worth the hype too.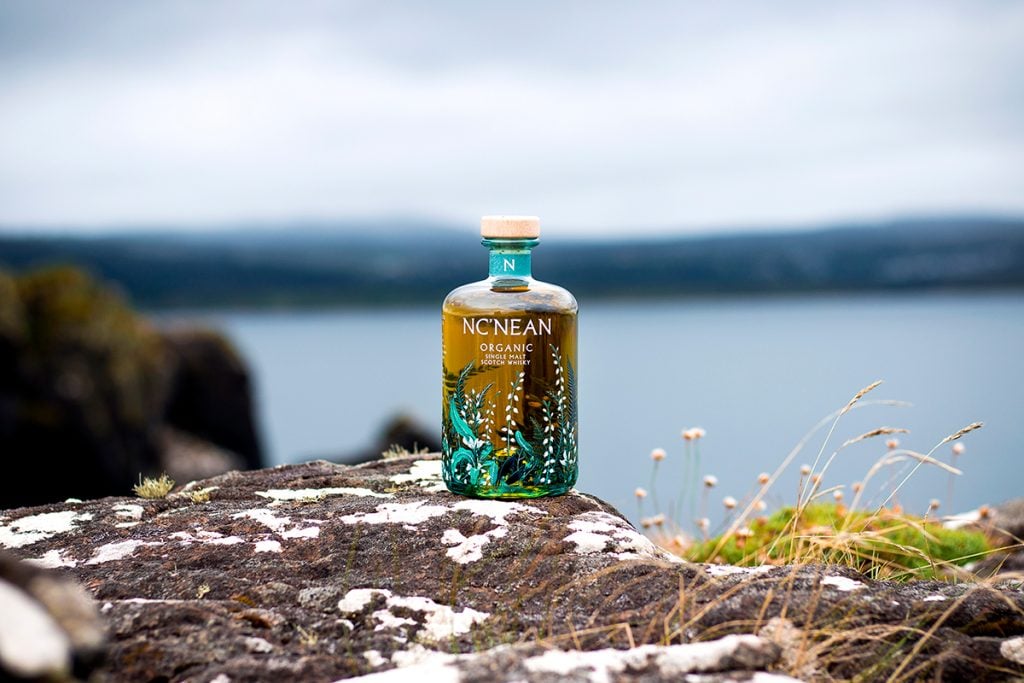 When this was released back in 2020 it was the UK's first-ever 100% recycled clear glass bottles. But that's not the only impressive thing about Nc'Nean Organic Single Malt Whisky. Those botanical illustrations, drawn to look as if they're lit by the moonlight, are gorgeous. Backlit by the sleek black matte colour chosen for the Quiet Rebels series, they look pretty amazing too.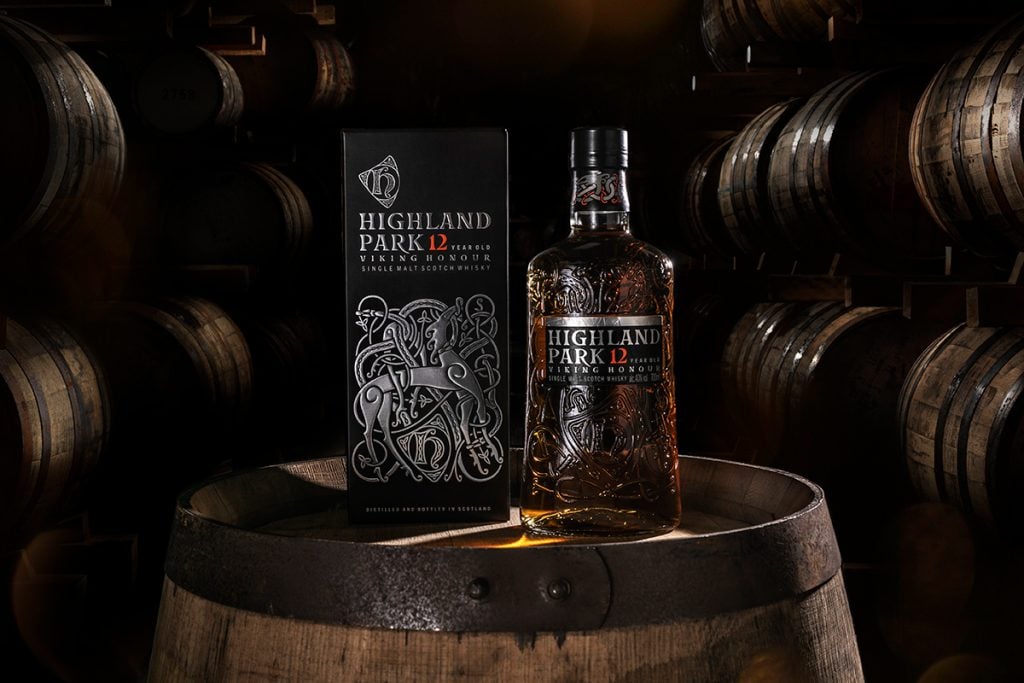 Not everybody takes to a rebrand but the benefits of Highland Park going Norse are clear, the stylish new livery complete with Viking scrollwork has given this old dog a slick new trick.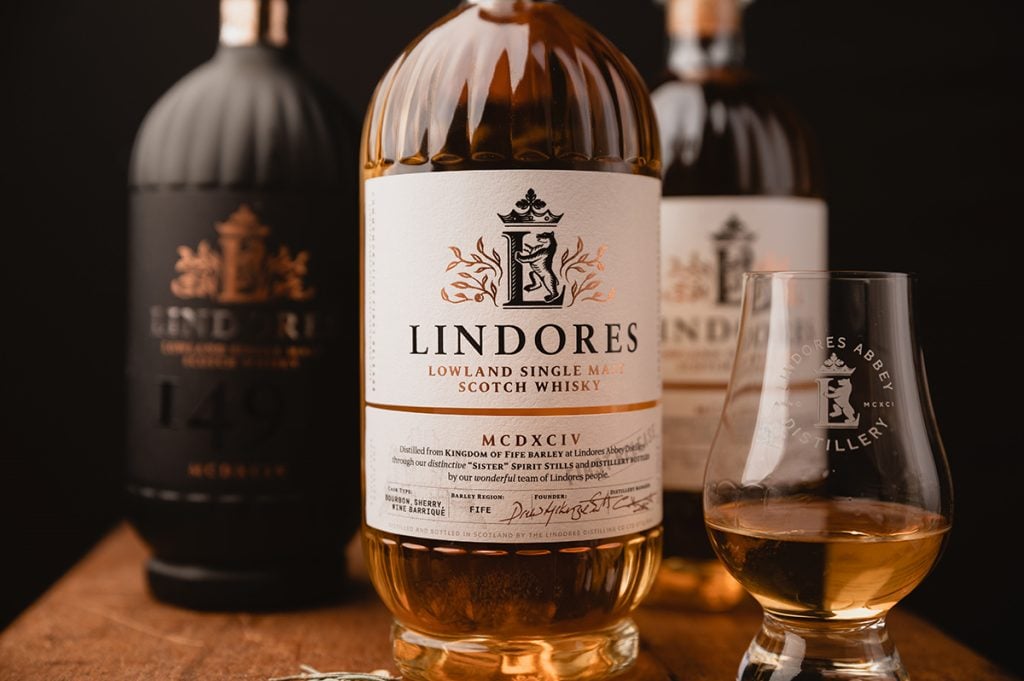 Lindores Abbey's design impresses us both because it has shelf presence and it tells a story about the distillery. During archaeological work undertaken while converting the abbey and farm into the distillery, the team unearthed carved stones buried for hundreds of years used in the ancient Monastery of Lindores, which have been replicated in the bottles' shape.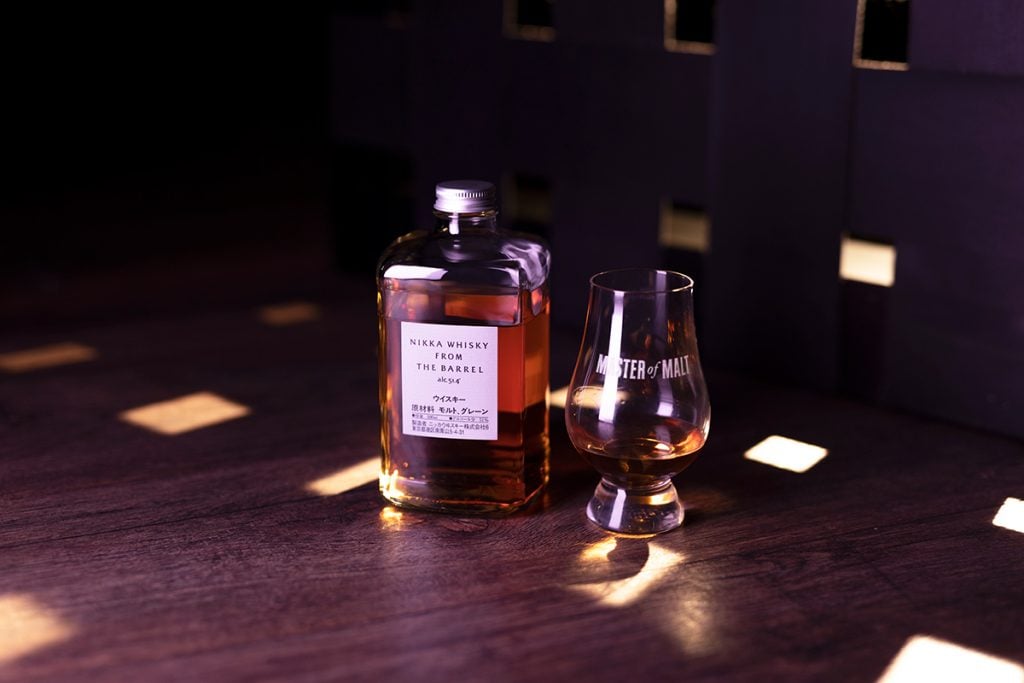 You won't see many whiskies that look like Nikka Whisky From The Barrel, which could be a bad thing, but fortunately for this Japanese whisky its distinctive square bottle, made to look like a small block of whisky, and minimalist design complete with a simple sticker label has created a stylish signature appearance. One that's almost as distinctive as the bold personality of the liquid inside.