We're feeling a little bit fruity here at Master of Malt. In a whisky sense, naturally. So we've rounded up some of our favourite fruity whiskies each with a distinctly sweet flavour.
A few years ago at Johnnie Walker's swanky brand home on Princes Street in Edinburgh, I took a test to see what kind of whisky was best suited to my palate. I answered all kinds of questions, the answers were fed into the state of the art whisky computer and the results came out… I like tropical fruit. Well, I could have told it that.
Why does whisky taste fruity?
But yes, the Diageo mainframe was right. While I do like a peat of smoke, spice and sweet sherry notes, what I really love in a whisky is a fresh fruit note like apple, peach, pineapple, or bittersweet cherries. Though such flavours can come from the cask, fruit is usually a sign of something interesting going on at the fermentation stage. These carry through to distillation and can linger on in the whisky for decades. I was fortunate to try an old Laphroaig where the smoke and fire had faded but the fruit was vibrant. Ahhhh whisky magic!
So here are ten fruity whiskies from Scotland and Ireland which are made to make your mouth water. 
Peach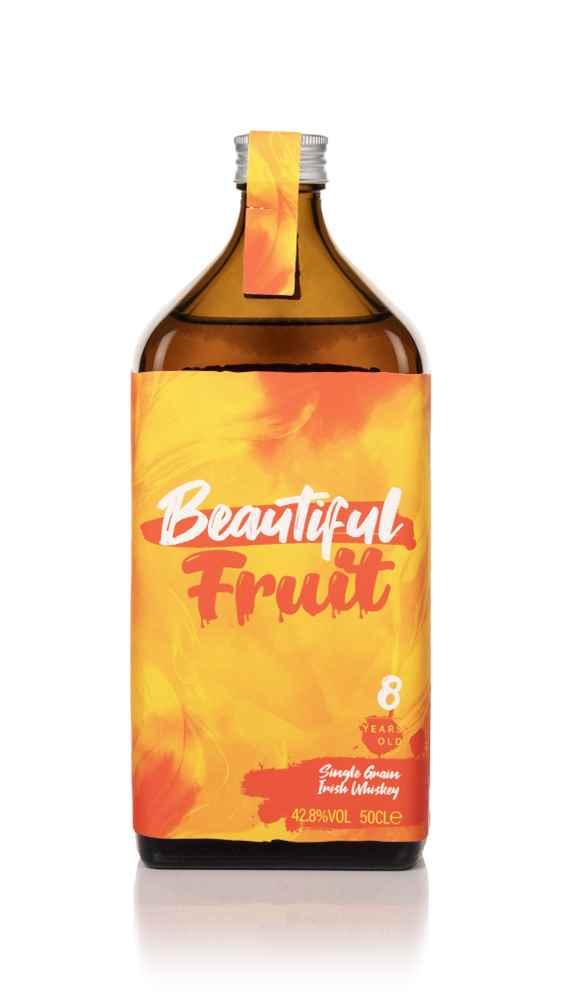 We're kicking off with a bottle that does exactly what it says on the tin – this Irish single grain whisky really does have beautiful fruit. It leads with peach, but the fun doesn't stop there as there's apricot, pineapple, and orange peel mixed with rich cask notes like crème brûlée, nutmeg and shortbread.
Banana
To put this in the language of top '90s sitcom Friends, could it be any more bananas? Take one sniff, you'll notice that this lightly-peated single malt from Tomatin is absolutely bananas due to the finishing period in rarely-seen Andean oak. Along with bananas you'll find bonfire notes, vanilla, and chocolate. 
Lime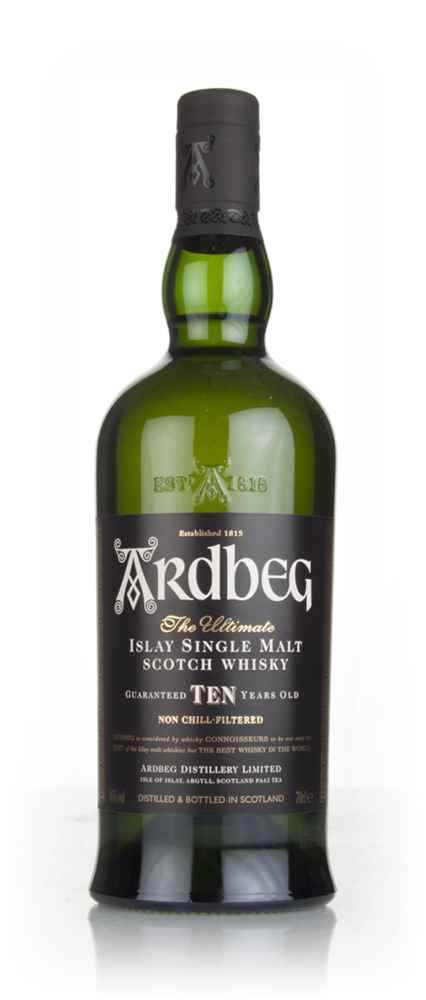 You think Ardbeg is all about fierce peat? Well take another sniff and you can't help notice that it has a strong limey note. It's there in the new make and it carries through every expression but it's particularly apparent in the classic 10-year-old bottling along with vanilla, smoke, and seaspray. 
Apricot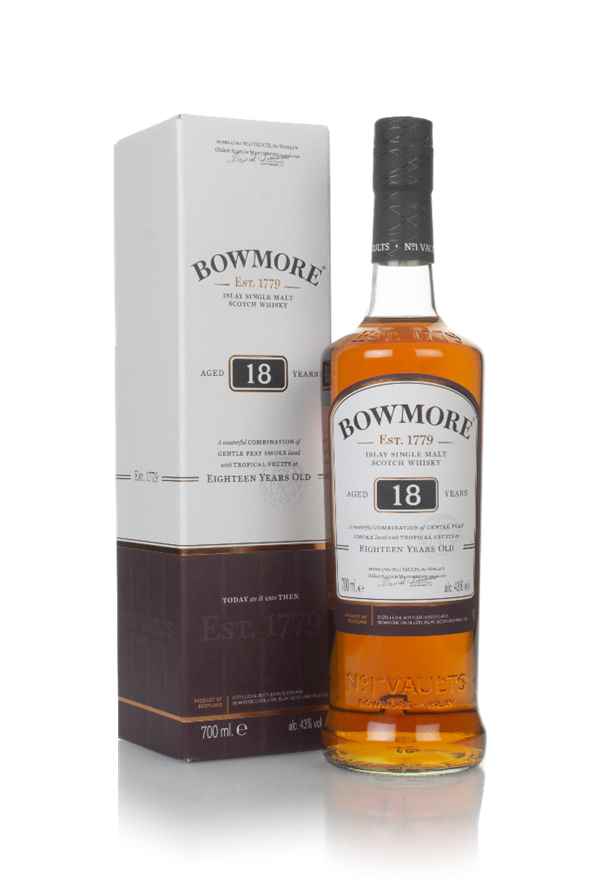 Another great Islay whisky which couldn't be more different to Ardbeg, Bowmore is the master of mixing elegant smoke with fruity sherry casks. After 18 years of age this superb single malt has developed notes of apricot like you might find in an old Cognac combined with dried fruit and wood smoke. 
Pineapple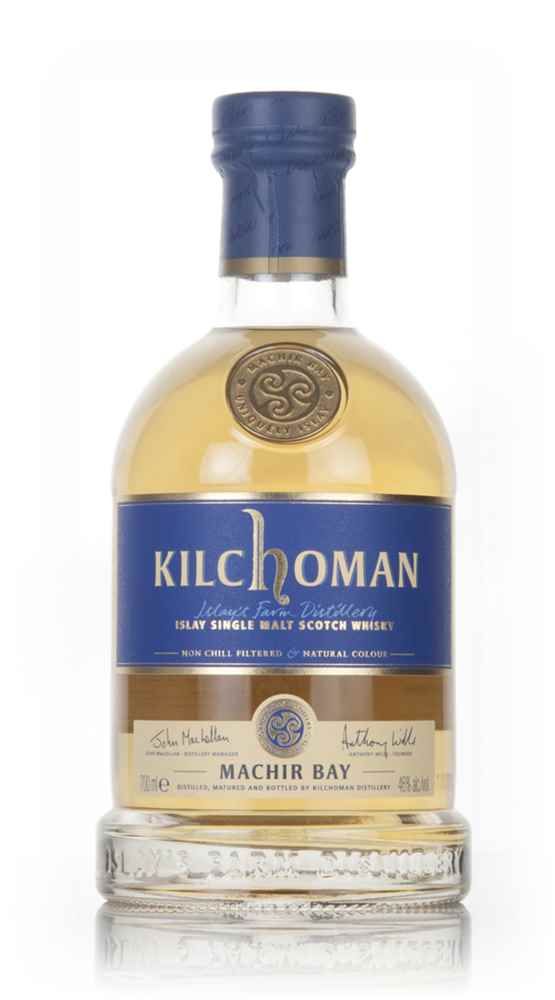 A final Islay in the line-up, we really love Islay at Master of Malt. This is from one of the island's newer distilleries. It's aged in a mixture of ex-bourbon barrels and oloroso sherry butts. There's peat smoke here, vanilla, and dried fruit but best of all, there's a big burst of tropical pineapple. Lovely!
Lemon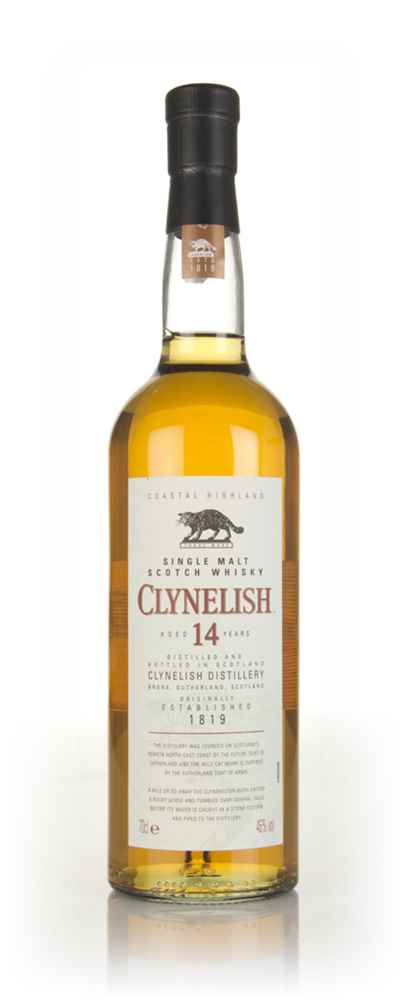 It's not just lemon I can detect, there's a whole smorgasbord of citrus here like tangerine, mandarin, and orange in Clynelish's flagship bottling. Combine that with its classic waxy, oily texture and you have one of the great bargains of the whisky world – it's essentially a baby Brora.
Apple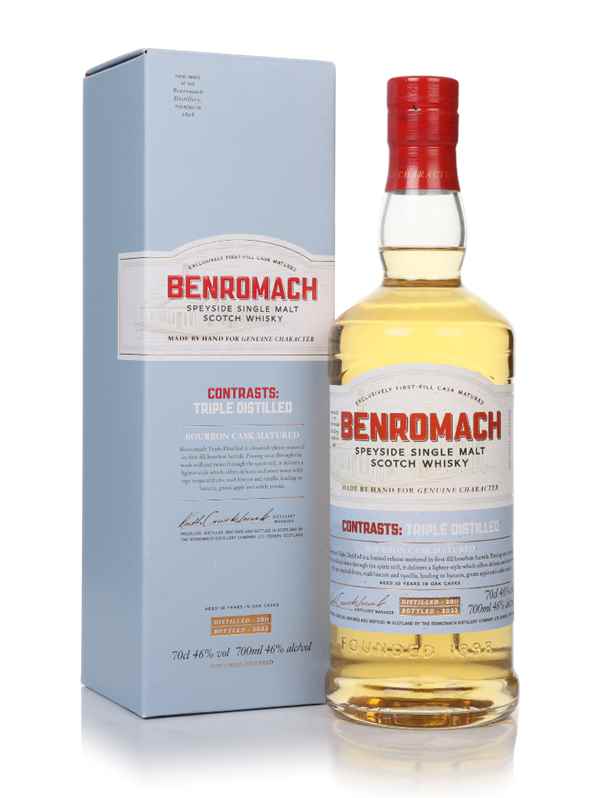 Benromach Contrasts Triple Distilled 
Now in the hands of whisky merchants Gordon & MacPhail, Benromach is one of Speyside's more traditional distilleries. And yet this expression explores the art of triple distillation which produces a lighter, fruitier whisky. After ten years in bourbon casks, the emphasis is very much on apple and floral notes with a very subtle smoky edge. 
Pear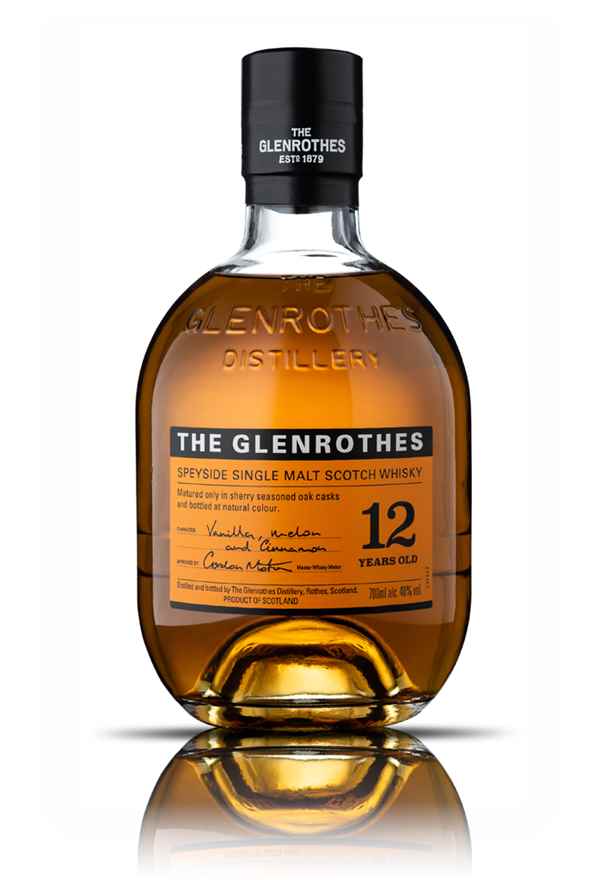 Glenrothes Distillery is always a dependable destination for lovers of fruity single malts. This sherried 12-year-old expression is a veritable fruit salad with not just pears but also melon, apple and a little orange peel alongside chocolate, old leather, dried herbs, and tobacco.
Cherry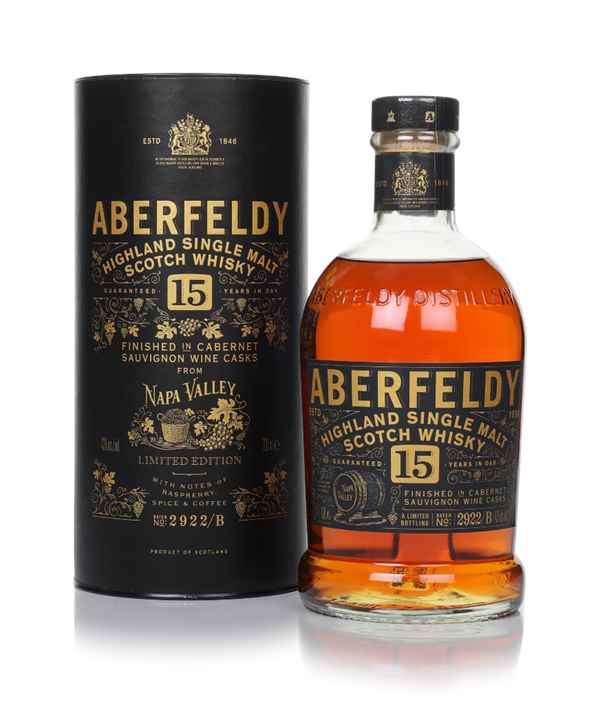 Aberfeldy 15 Year Old – Red Wine Cask Collection
Red wine casks can sometimes add a drying note to a whisky so need to be handled with care. Stephanie MacLeod, however, really lives up to her job title of master of blender here carefully balancing the sweet honeyed edge of classic Aberfeldy with ripe red cherry fruit from Napa valley cabernet sauvignon casks. 
Orange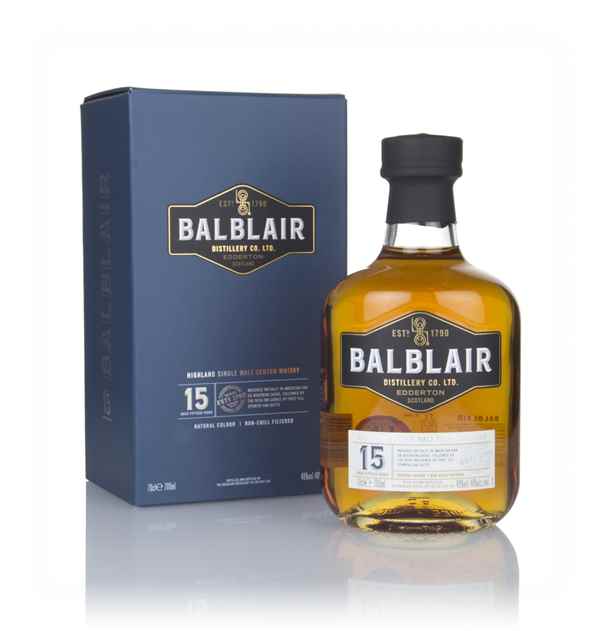 If you're lucky enough to visit Balblair distillery, take a smell of the fermenting wash. It smells distinctly orangey and tropical and it's always there in the finished whisky getting increasingly tropical as it gets older. This example majors on fresh orange and lemon with a distinct Terry's chocolate orange note on the finish.