It's Friday, it's cocktail o'clock (here in the UK anyway), so there's only one thing for it. Bring on this week's round up of all things booze news: it's The Nightcap!
Happy Star Wars Day, folks! Yep, somehow it's May already. But no need to fear, The Nightcap is here, bringing you the biggest and booziest news stories from the last seven days!
But before we get into agave-fuelled business deals, new bottlings and all things baijiu, let's recap the week that was. We kicked off proceedings on Monday with our latest charity auction: snap up the super-rare The Macallan 40 Year Old Sherry Oak and raise a marvellous chunk of moolah for our nominated charity, Malaria No More UK! On Tuesday, Adam reported back from the launch of The Singleton's Malt Master's Selection – a single malt looking to 'do a Haig Club' and make whisky accessible to new audiences. Will it be a success? Time will tell.
Then it was time to reveal not just May's Dram Club contents, but also the results of the epic Battle of the Blends: Challenge No. 3. Who was victorious? Did your favoured blend win? Find out in the post. And finally, we checked in with The Lakes Distillery's whiskymaker-in-chief, Dhavall Gandhi, who lifted the lid on his liquid experiments. Intriguing…

So with all that out the way, let's crack on. Here's the best of the rest from the week that was…

Diageo's latest agave prize
Diageo nabs ultra-premium mezcal brand Pierde Almas
Diageo's appetite for agave shows no sign of abating – despite splashing out US$1 billion on Casamigos Tequila in June last year, the mega drinks group is at it again, this time snapping up snazzy mezcal brand Pierde Almas for an undisclosed sum. Diageo says the move will see it develop the category at home in Mexico and abroad, and it has pledged to maintain the brand's artisan production processes and commitments to sustainability and the local community. Pierde Almas' founder, Jonathan Barbieri, will continue to work with the company as brand ambassador and master distiller. "We are confident that this acquisition will have a positive impact on the brand and the category as a whole," he commented.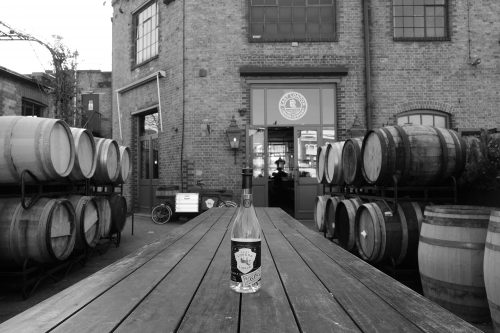 Quids in at ELLC
£1 million in the bag for East London Liquor Company
East London Liquor Company has kicked off a crowdfunding campaign to help expand its sales team and increase its whisky production – and it's already off to a great start! As reported by Crowdfund Inside, the campaign achieved its goal of securing £750,000 in under 24 hours, and the grand total has already passed £1 million with 26 days to go! With East London Liquor Company's terrific gins already making their way across the world and its first whisky due for release later this year (it'll be one of the first London whiskies in over 100 years), looks like it's going to be a busy ol' future for the folks in Bow Wharf.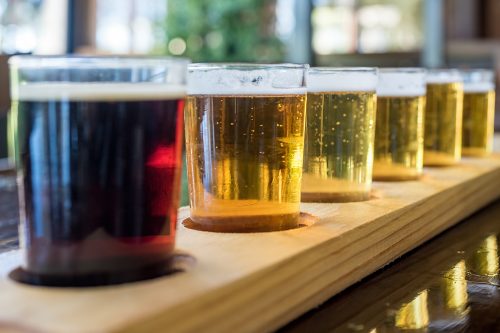 Minimum unit pricing is officially in
Scotland implements minimum unit price for alcohol
It's been all over the news this week, so you really have been residing under a rock if you missed this one. Scotland became the first country in the world to introduce a minimum price for alcohol, set at 50p per unit. It's a move that'll mostly hit strong ciders and own-brand spirits, and was introduced in an attempt to reduce alcohol harm. The jury's out as to whether it'll actually work. If you're at all concerned about your drinking, head to the Drinkaware site where you'll find lots of support.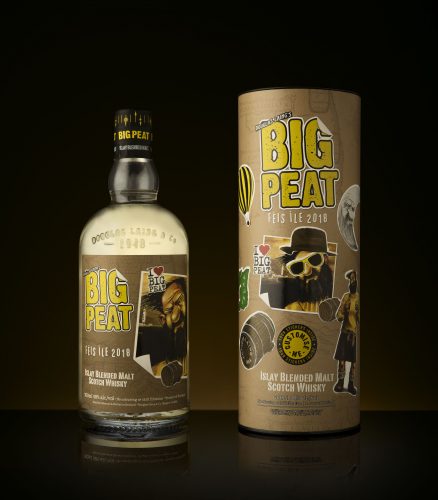 Big Peat for Fèis Ìle 2018
Douglas Laing Unveils Big Peat Fèis Ìle 2018 Limited Edition!
Fèis Ìle is but a handful of weeks away, meaning it's around the time a few producers let slip what we can expect to be sipping during the week. Excellent indie bottler Douglas Laing has had a presence at the festival for a good few years now, and regularly releases special edition whiskies in celebration of the occasion. This year is no exception! Douglas Laing unveiled a limited edition bottling of Big Peat (the blended malt made with whiskies from a number of Islay distilleries) that comes with a set of charming decals for you to customise your bottle. They're running a competition for people to tweet a photo of their personalised bottle using #MyBigPeat to be in the chance to win a "Taste of Islay" hamper, too! The edition will be arriving at MoM Towers shortly…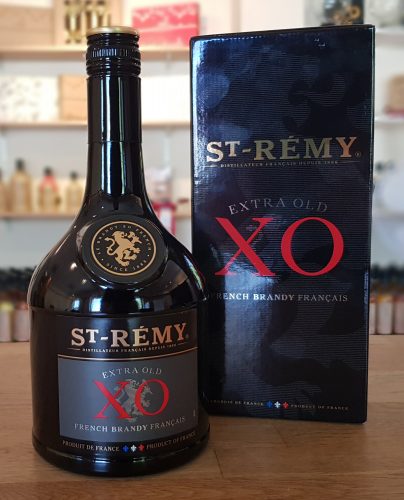 Fancy new St-Rémy packaging
St-Rémy presents new packaging
St-Rémy continues its rigorous 2018 push in Europe by rebranding its VSOP and XO expressions with sleek new packaging. The change is designed to bolster the St-Rémy market presence, and was prompted by the discovery of a long forgotten heraldic lion motif in its archives. St-Rémy's master blender Cécile Roudaut also had a hand in by incorporating the fleur de lys tricolore pattern at the base of the front label. "This major design uplift aims to reinforce St-Rémy's quality leadership and shelf standout, and moreover the opportunity to implement a full brand relaunch," said Jean-Denis Voin, CEO Liqueurs & Spirits Division at parent company Rémy Cointreau.
Monty himself up at Loch Lomond
Colin Montgomerie inks deal with Loch Lomond Whiskies
Earlier this month Loch Lomond Whiskies announced it had become the official spirit of The Open golf tournament. Wasting no time (it all goes down in July), the Scotch brand snapped up pro Colin Montgomerie to promote its boozes around the world. His first task? Fronting a pair of limited editions, and a single cask bottling that will bear his name. "I'm a long-time fan of Scotch single malts and so am absolutely delighted to work with the team at Loch Lomond Whiskies who have shown great passion and enthusiasm for producing some fabulous whiskies of great quality and character," said Montgomerie himself. "As a proud Scot I know that Scotland is world-renowned for both our whisky and our unrivalled golf courses. I'm passionate about telling the story of both and was really impressed by the quality, authenticity and diversity of flavours of the Loch Lomond single malts."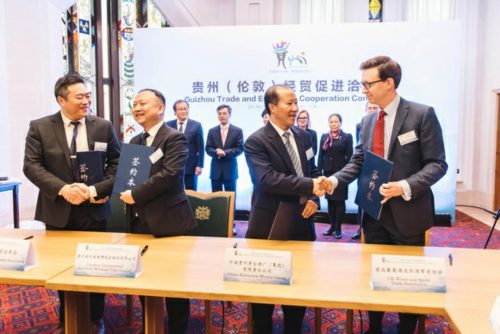 WSTA and Kweichow Moutai make friends
Moutai chief eyes baijiu's European potential
This week a delegation from baijiu giant Kweichow Moutai headed to the UK to scout out the category's potential in Europe, even inking a historic agreement with the Wine and Spirit Trade Association (WSTA) while they were here. Moutai chairman Yuan Regnuo said his company was planning to set up five new offices around the world, and that he expected export sales to account for 10% of the total by 2020. While that might seem ambitious, don't forget Moutai shipped 17.5 tons of the stuff to the UK in 2017. "Moutai attaches great importance to the UK market and we hope that we can win over more consumer groups in the UK," he said. "We are determined to make the UK as a model market for Moutai going into Europe." The WSTA was keen, too. "Strengthening ties with countries outside the EU is a key priority for WSTA," said Miles Beale, WSTA chief exec. "By working closely with the wine and spirit industry colleagues across the globe, together we can better advise politicians on the benefits of free trade deals and how to avoid unnecessary barriers for the free flow of trade." Expect to see more baijiu coming to a bar near you soon!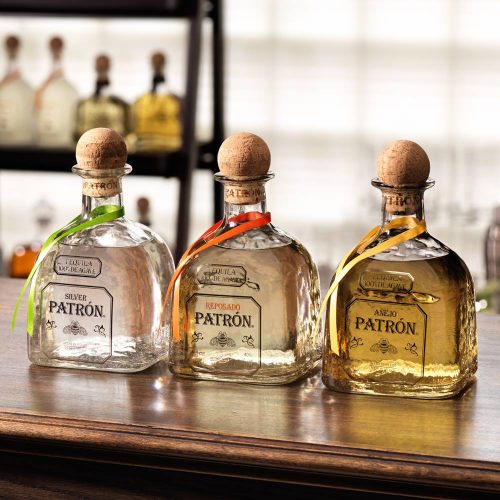 Bacardi completes its Patrón deal
Patrón bolsters Bacardi's standing as deal closes
Back in January we brought you news that drinks behemoth Bacardi had made a play for Tequila brand Patrón in a deal valued at $5.1bn. Well this week, Bacardi closed that deal, making Bacardi America's biggest player in the super-premium spirits segment. "We are delighted to welcome the team from Patrón into the Bacardi family," said Mahesh Madhavan, Bacardi CEO. "We continue to be inspired by their passion, culture of caring, attention to detail, and unwavering commitment to quality." The Patrón folks are happy, too. "This is a momentous day for all of us at Patrón Spirits, and we are optimistic about the opportunities that lie ahead," added the Tequila brand's president and CEO, Edward Brown. It's all going down in the agave sector.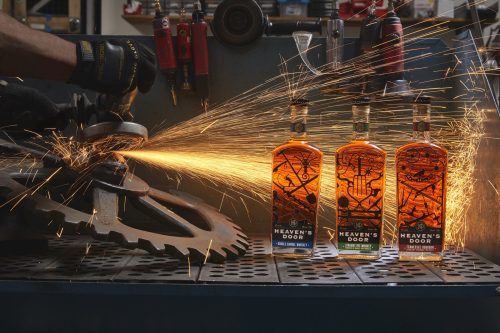 Bob Dylan literally gets into whiskey
Welcome to the world of whiskey, Bob Dylan!
The times they are a changin' (that's the only song title reference we'll make here, we promise), and legendary musician Bob Dylan has taken a new step in his career by entering the world of whiskey! Teaming up with Marc Bushala, they have launched Heaven's Door with three expressions – a Bourbon, a Straight Rye and a Double Barrel Whiskey. Though they haven't officially hit shelves quite yet, these whiskeys have quite a bit of buzz around them (not just from the Bob Dylan connection), with the Bourbon and Rye winning a Gold Medal and the Double Barrel taking home a Double Gold at the San Francisco World Spirits Competition!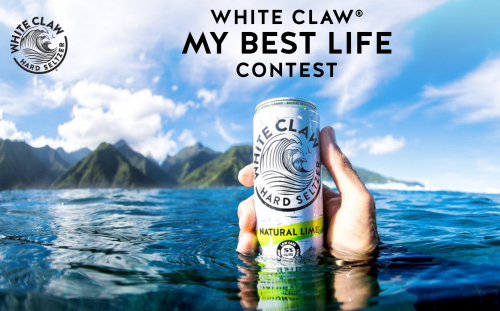 Looks appealing…
Are you living your best life? White Claw isn't sure…
And finally… for those in desperate need of a holiday, hard seltzer brand White Claw could be about to swoop to your rescue. In news which immediately had us hitting up that flight comparison site, White Claw is on the lookout for two 'Best Life' ambassadors who they will fund (no, this isn't an unpaid internship in disguise) to literally travel through the US having nothing but adventures for six months. The catch? You have to document the whole lot on social (so if you've just given Facebook the boot this one's probably not for you). But if you're filled with wanderlust and embrace the selfie, check out the brand's photo and caption comp – just Google White Claw Best Life, and the next thing you know it could be out-of-office on…
That's it for another week! Have a fantastic weekend, and make the most of that bonus day if you're a lucky recipient of a bank holiday on Monday. Cheers to that!