Discover who came out on top in Whisky Magazine's third Battle of the Blends: will it be George Keeble or new challenger Lyndsey Gray…?
Back in March we announced the return of Battle of the Blends and that we needed your help to decide how it would be settled.
The fates of reigning champion George Keeble, of Soho Whisky Club fame, and new challenger Lyndsey Gray, manager at The Quaich Bar at the Craigellachie Hotel, were in your hands. The task was simple: enjoy two delightful drams of blended whisky, one crafted by each competitor, and determine which effort was superior.
Fast forward to now and you've made your collective choice. The votes are in, the tie is decided. It's time to find out who has claimed all glory…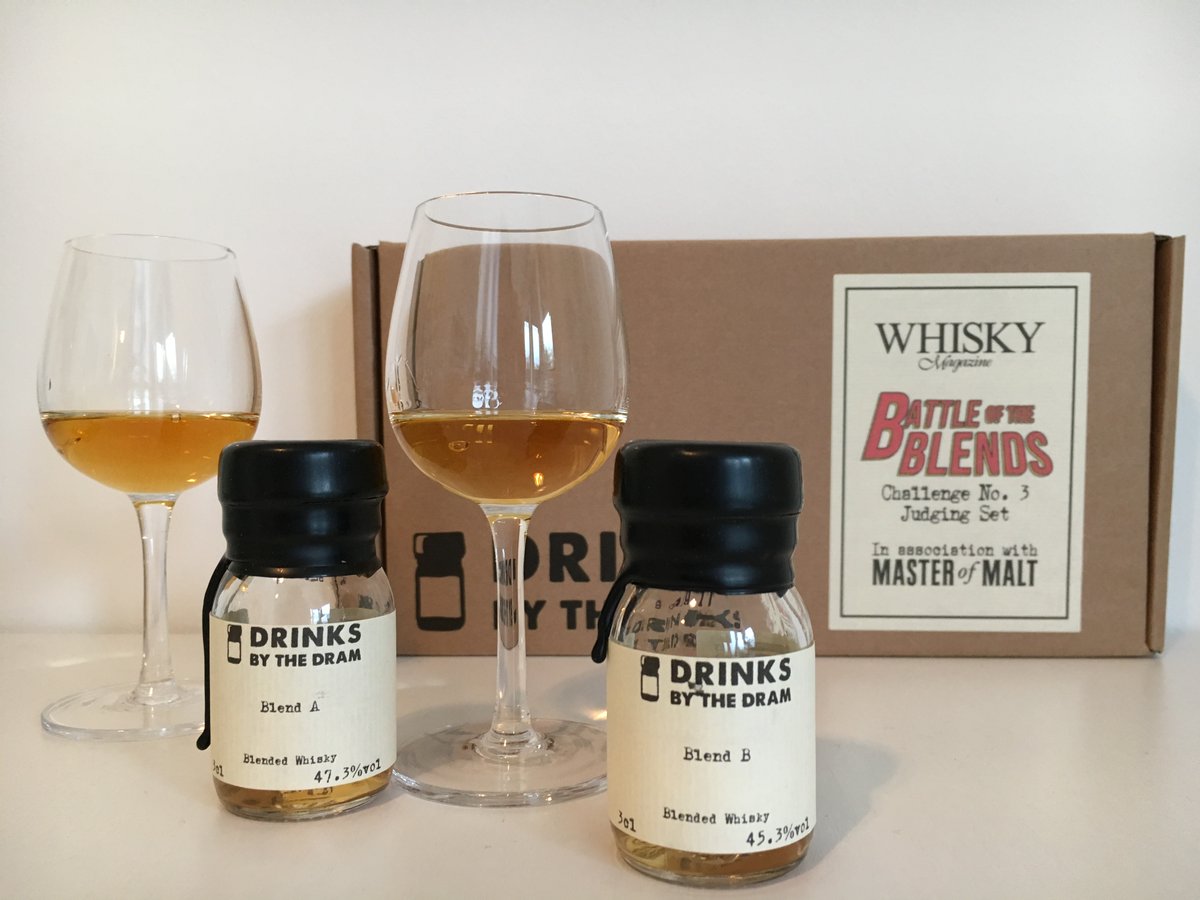 Many of you joined in at home with our 1p Judging Sets!
Before the big announcement, we always like to check out what our esteemed friends on this year's illustrious judging panel thought of these blended creations.
We crunched some numbers and below you'll find the most commonly-deciphered tasting notes for each dram.
Tasting Notes for Blend A
Dark fruits, toffee and nuts were present in Blend A along with pepper, peat and medicinal notes.
Tasting Notes for Blend B
Pleasant and smooth, Blend B had plenty of floral notes, as well as apple, caramel, vanilla and some pepper.
So, how did the judges respond to the question: "Which blend most deserves to win the Battle of the Blends Challenge No. 3?" This is how the judges were split: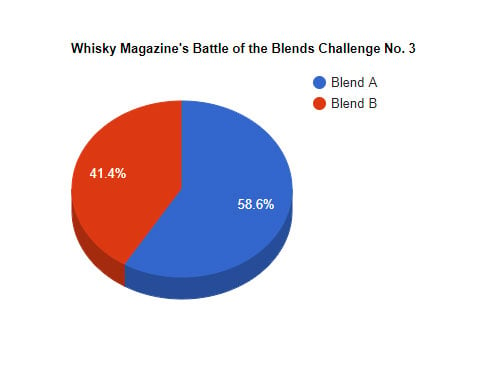 58.6% of the judges favoured Blend A
Blend A was ultimately victorious this year, with positive reviews from writers and journalists such as Joe Bates, Gavin D. Smith, Martine Nouet and Chris Goodrum:
"The more characterful of the two, with a fuller body and greater flavour development."
– Gavin D. Smith, leading whisky author
"Intense nose, heady flowers, wood well integrated, notes of chocolate, distant earthy aromas. smooth palate drying on spices and a whiff of smoke; Good balance."
– Martine Nouet, food & whisky writer
"Lots of dried fruit and caramel on the nose; swelling smoke on the palate and finish, but not overpowering. Lots of layers — a great winter dram!"
– Joe Bates, Whisky Magazine contributor & drinks writer
"Really well balanced."
– Chris Goodrum, Whisky Mag reviewer & The Good Dram Show
And the winner is…
Whose fair handcrafted Blend A? It won your hearts, but who was the winning crafter? Let's reveal the identity of the bold blender of the victorious dram…
…

…

…

…

…


It's George Keeble!
All hail the conquering champion! George Keeble continues his winning form and in doing so becomes the first contestant to retain the illustrious Battle of the Blends title!
And so that concludes another Battle of the Blends. Here's to the next one… because they're great fun, aren't they?