A record-breaking Macallan sale, a new Islay distillery, the star bartenders of the future and… the world's finest cucumber specimens?! It can only be The Nightcap!
We often get excited about the goings on in The Nightcap. Booze is a bustling sector and there's always a plethora of news and views to round up the week that was. But today… well! It's the chunkiest Nightcap yet. Best pour yourself a dram, cosy up, and we'll get stuck in.
So what's been going down over on the blog? We wished Benromach a happy 20th anniversary and checked out its commemorative bottling, and then hightailed it up to London to mark St George's Day with English whisky pioneer, Bimber. On Wednesday we took an in-depth look at GlenAllachie's first releases under Billy Walker's stewardship, and even got the man himself on the phone to chat distillery developments. Speaking of distilleries, we also checked in with Ian Stirling, co-founder of Port of Leith Distillery, one of the three in the race to become Edinburgh's first single malt maker in over a century. Then there was the small matter of Jameson's first cask-strength whiskey…
And as The Nightcap shows, that's a mere drop on the ocean when it comes to booze news this week! Here we go…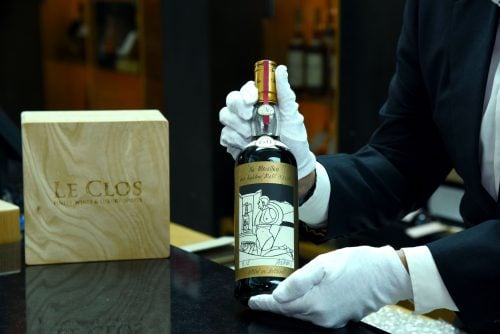 Record-breaking whisky
The Macallan smashes whisky retail record – two bottles for almost £900k!
We love a world record attempt (the fastest marathon dressed as a tree, anyone? Yes, we watched the London marathon at the weekend) but this one made our eyes water a bit. This week, two super-rare bottles of The Macallan were snapped up by a private collector for a record-breaking sum at the Le Clos store at Dubai International Airport – for a cool US$1.2 million (£870,950 by our count). Apparently the bottles of The Macallan 1926 – one with a label by Sir Peter Blake off of The Beatles' Sgt Pepper's Lonely Hearts Club Band artwork, and the other by Italian artist Valerio Adami – only had an RRP of £20,000 when they were first launched. With just 12 of each design ever sent out into the world they are of course as rare as rocking horse crap. And they need to be – by our reckoning this whisky will set you back more than £15,000 per dram.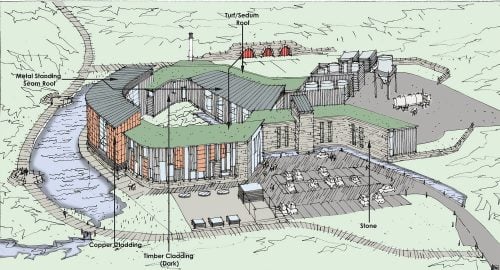 The magic 10th Islay distillery
Distillery number 10 is coming to Islay!
No, we've not forgotten how to count, and we know there are currently only eight Islay distilleries. But with Ardnahoe progressing nicely to make it nine later this year, and a shiny press release arriving in our inboxes heralding in a new development, there will soon be 10 on the island! What is this new distillery?! The folks at Elixir Distillers, which bottles whiskies under the Port Askaig and Elements of Islay brands, have bought a parcel of land by the water between the town of Port Ellen and the Laphroaig distillery on the south of the island. There's no name as such yet, but plans have been submitted, and if permission is granted the build will get underway in 2019. Islay's 10th distillery could be in production by 2020 – fancy that!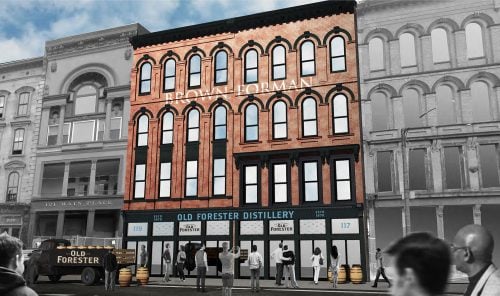 Old Forester's new home
Old Forester gets set to move to Whiskey Row!
Sticking with distillery news but heading across the pond this time, Old Forester, Brown-Forman's founding bourbon brand, will make its official return to Louisville's historic Whiskey Row in June! We've been following the US$45 million distillery project for some time (remember watching the giant still arrive back in August?) and now the production site, cooperage and visitor centre is getting set for its official opening on National Bourbon Day on 14 June. Why is it exciting? Old Forester hasn't had its own distillery before, and the new building is particularly special: it's the same building that Brown-Forman called home prior to Prohibition. Whiskey history going full circle.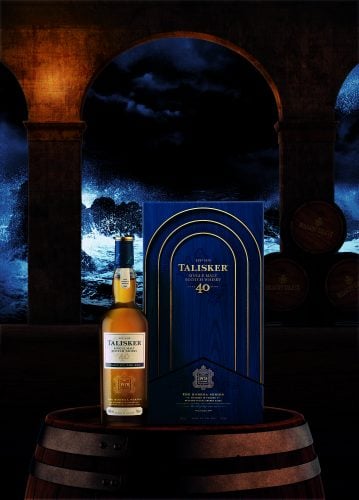 Talisker's first Bodega Series release
Talisker kicks off sherry-focused series with a 40-year-old dream
Sherry is bloody tasty stuff. It might have fallen out of favour as a sipper in recent years, but it's a long-time favourite at MoM Towers – and, frankly, it does magical things to whisky. What's not to like? It seems like Team Talisker is in agreement: the good folks at the distillery have announced the Talisker Bodega Series, an "exploration of exceptional sherry cask finishes". The aim is to give collectors (yes, note that word, sadly this one doesn't come cheap) a taste of the historic wineries in the 'Sherry Triangle', where the distillery once got its casks from. First up in the collection? Talisker 40 Year Old. The whisky in this expression (a mere 2,000 bottles have been released) has been matured in just five casks from Delgado Zuleta, one of the world's oldest sherry makers. These casks previously held 40-year-old Amontillado sherry. Pretty unusual. The result? Rich raisin, peaty aromas with "waves" of fruit sweetness and Talisker pepper on the palate. It sounds pretty tasty, and it needs to be at £2,750 a bottle.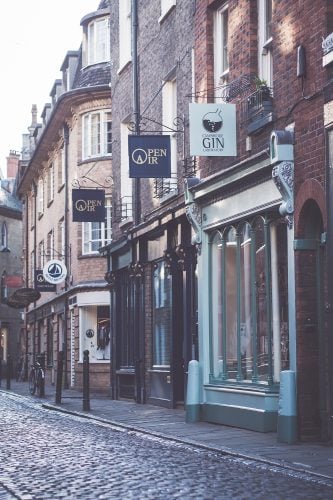 Where they get all experimental with gin
Cambridge Distillery undertakes gin experiments revamp
William Lowe is a fascinating chap. Concoctions to spring from his brain include Truffle Gin, Japanese Gin and even Anty Gin, so when he and his wife Lucy talk junipery experiments, we listen up. And excitingly, The Cambridge Distillery's Gin Laboratory is under renovation to enable many more people to come and experience the wonders that go on behind the scenes. Located in a fancypants listed townhouse in historic Cambridge (you really could guess from the name), the distillery has enlisted the help of interior design studio AfroditiKrassa to help make it perfect. "Cambridge Gin Laboratory is a genuinely exciting concept: it completely redefines drinks retail by inviting people to buy based on their own unique flavour preferences," says Lucy Lowe. "We're proud to be innovating in this sector and are genuinely excited to welcome guests back to the lab in its latest and greatest incarnation." We can't wait to see the finished version!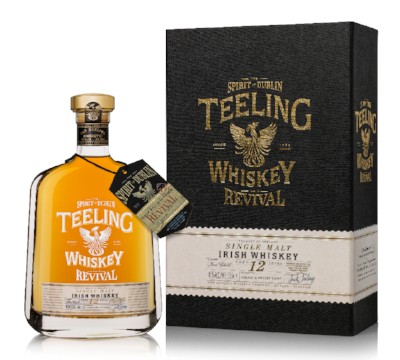 The Revival is revived
Teeling completes The Revival's revival
Irish whiskey distillery Teeling has revealed details of the fifth and final expression in its commemorative series of bottlings, The Revival. Kicked off to mark the opening of the Teeling Whisky Distillery (and with it, the revival of Dublin whisky-making traditions), the collection concludes with a 12-year-old single malt aged initially in ex-Bourbon barrels before being finished in both ex-Cognac and ex-brandy barrels. Intriguing. The liquid has been bottled at 46% with no chill filtration – the first 100 bottles will be auctioned online before it's made available more widely (watch this space!) with all profits going to local charities. Classy move.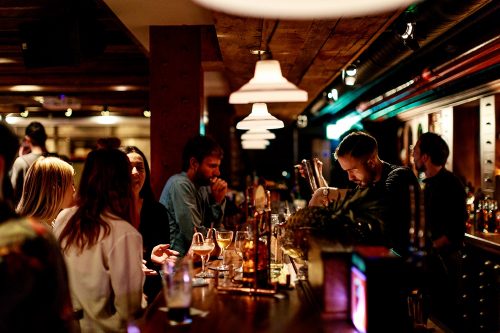 Lucky bartenders
Roe & Co woos bartenders with lock-in session
Sticking with Irish whiskey, this week Roe & Co hosted a lock-in [I know – throwback] for a group of lucky bartenders. A whole bunch of Roe & Co cocktails were on offer for the evening, and participants boogied the night away to live Irish music (we're reliably informed that the Guinness was flowing too). That's the craic. In related news, Roe & Co has also created a range of summer serves (come back sunshine!) to help bars make the most of Irish whiskey over the coming months. As part of the campaign, pubs and bars will be offering simple long drinks, complex and flavour-rich short drinks and cocktails to showcase Irish whiskey's versatility. We approve of the effort.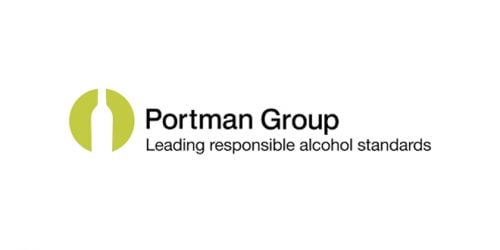 Get your thoughts in, folks
Share your thoughts on what makes for 'responsible' alcohol marketing
Something a bit different, and this week the big cheeses at alcohol marketing watchdog Portman Group announced a public consultation into changes to its guidelines. Issues raised include how to best protect vulnerable people from harm, and introducing guidance on "offence" – for example, sexism in marketing (the industry doesn't exactly cover itself in glory here). "This is a great opportunity to shape the future of alcohol regulation and I urge anyone with a view on alcohol marketing to get involved," said John Timothy, chief executive of the Portman Group. Want to throw your hat/thoughts into the ring? Check out the consultation here.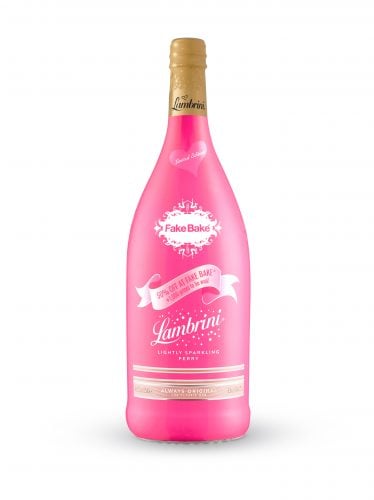 That's PINK
Fancy a fake tan with your fizz?
One of the more unusual stories to reach our inboxes this week: perry brand Lambrini has palled up with self-tan Fake Bake for a promo that's got [the admittedly vitamin D-starved] Team MoM's eyebrows raised. The deal involves a pinker-than-pink bottle wrap, a discount code for 50% off all Fake Bake products, a chance to win another glitzy self-tanning thing, and a whole bunch of social media activity. It's a bizarre one. But then our 'girls'' nights in are more likely to involve something cask-strength. There's something to be said for being in the right target audience…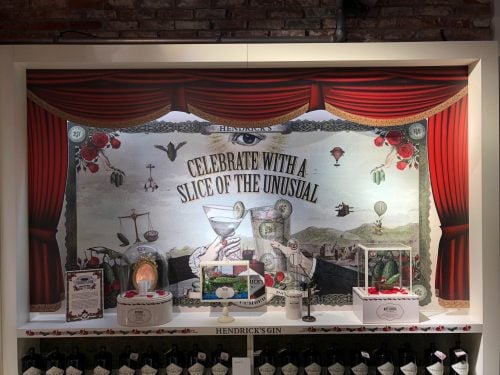 Curious cucumbers
Stop everything: the Cucumber Curiositarium is here
And finally… if you have a bizarre interest in cucumbers and have a trip planned, listen up. World Cucumber Day is approaching (14 June, pop it in the diaries, folks), and ever the fan of the unusual, Hendrick's Gin is marking the occasion with a travelling Cucumber Curiositarium. Heading through an airport? Keep an eye out for the "curious cucumber specimens" which have apparently been uncovered by "expert cucumber catchers". 'Eh?' we hear you cry. Let us [try] to explain. Various airports around the world (including Amsterdam, Melbourne and Sydney) will play host to mini cucumber museums. See if you can spot 'The World's Most Adored Cucumber (Specimen No 1), 'The Invisible Cucumber (Specimen No 3), and the 'Explorer Cucumber (Specimen No 6). If you're in a pickle for something to do as you wait for your flight (and there's the possibility of a G&T), this sounds pretty entertaining.
On that note, it's probably time we signed off. That's more than enough cucumbers for a Friday. Have a brilliant weekend, all!