Jameson has introduced its first cask-strength whiskey, championing the provenance of its Bow Street visitor attraction. And wow – we enjoy that extra ABV…
It's been a good year for Jameson. News that the Bow Street site welcomed more than 350,000 visitors in just twelve months was followed by parent company Pernod Ricard's announcement that sales grew 12% in the first half of its financial year. Now the Irish whiskey giant is keeping the good times rolling with the launch of Jameson Bow Street 18 Years Cask Strength.
The bottling was matured for 18 years in both ex-bourbon and ex-sherry casks at the Midleton Distillery, Co. Cork. Then the blend of pot still and grain Irish whiskeys were married together and re-casked in first-fill ex-bourbon American oak barrels for a final six to 12 months in Dublin's only live maturation house at the Jameson Distillery Bow Street. This is a highly limited space: only 84 casks can be stored at any one time, so naturally, this edition will be released in small batches. The first batch was bottled at 55.3% ABV.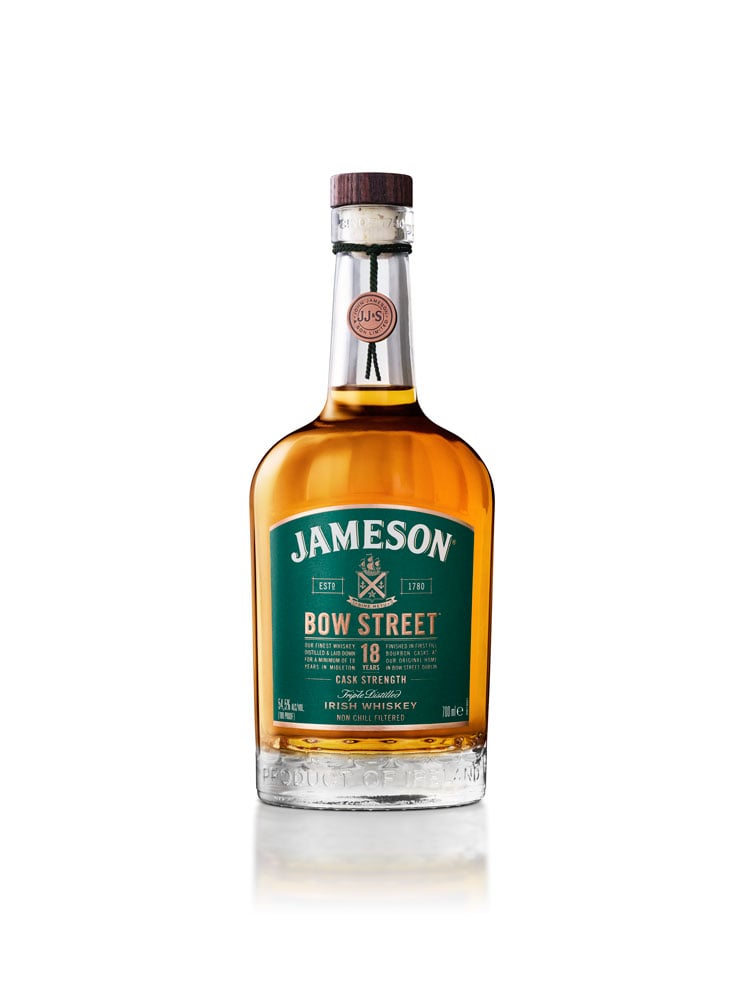 Jameson Bow Street 18 Years Cask Strength
Jameson Bow Street 18 Years Cask Strength has arrived!
The Bow Street branding demonstrates a conscious effort to celebrate Jameson's Dublin history. Practically this saw the brand part-mature the liquid in the expression at its original Smithfield home. This is the first time whiskey has rested at the site since 1975. Master blender Billy Leighton acknowledged that this provenance was the perfect way for the brand to bring purpose and personality to a new bottling.
"Jameson 18 has been at the top of the Jameson range for some time now but we were aware of consumer demand for something different. Often people would voice that they wanted a cask-strength edition of the Jameson 18, but the opportunity to build upon this idea and do something really interesting and different didn't come until after the refurbishment at Bow Street. From there, it became obvious that we should use Bow Street as a facility to launch this new brand."
The launch may come as a surprise to some (cask-strength Jameson? What?), but for Leighton, and from a blender's perspective, the distillery's ability to explore this new avenue is exciting. "The cask strength gives you a full intensity of all the whisky components. The dram goes through a sensory evolution in your mouth," he said.
Utilising Jameson's heritage and provenance gives the bottling depth and an almost romantic element for Leighton. "It brings you back to the roots of where it all started. Working in the same place where John Jameson himself did almost makes the hairs on the back of my legs stand up!
"Overall I think the experience of enjoying Jameson Bow Street 18 Years Cask Strength is fantastic."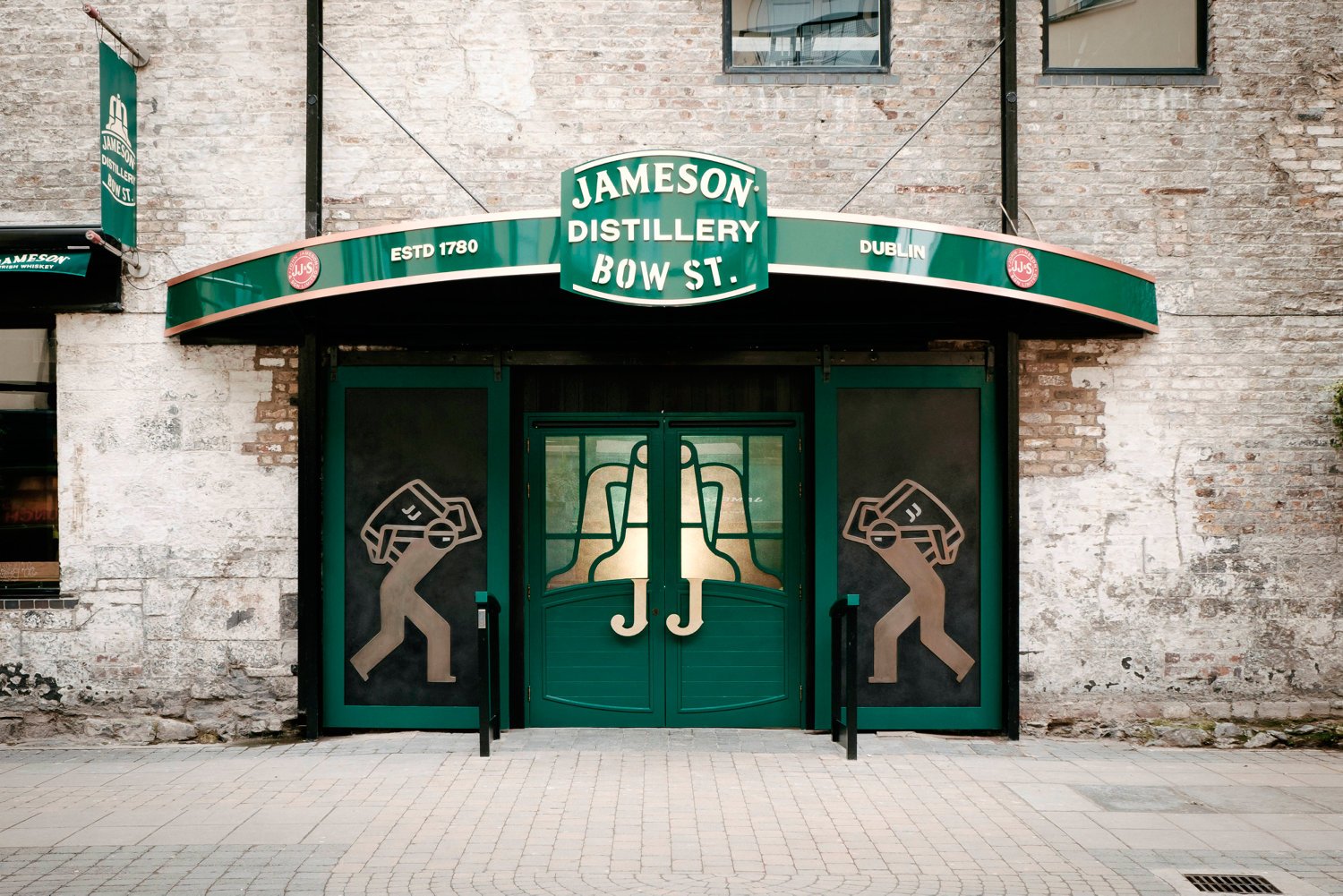 The refurbished Jameson Distillery Bow St. was key to the identity of Jameson Bow Street 18 Years Cask Strength
Jameson Bow Street 18 Years Cask Strength comes in a bottle with 18 facets, one for each year of maturation. The accompanying wooden presentation box references the traditional pot stills used in distillation, and a fancy pants unique copper coin located underneath the bottle gives Jameson fans access to an exclusive online portal where they can explore the whiskey's story further.
Jameson Bow Street 18 Years Cask Strength will be available in 20 markets from July 2018 with a retail price of around €240 (£210). Keep your eyes peeled!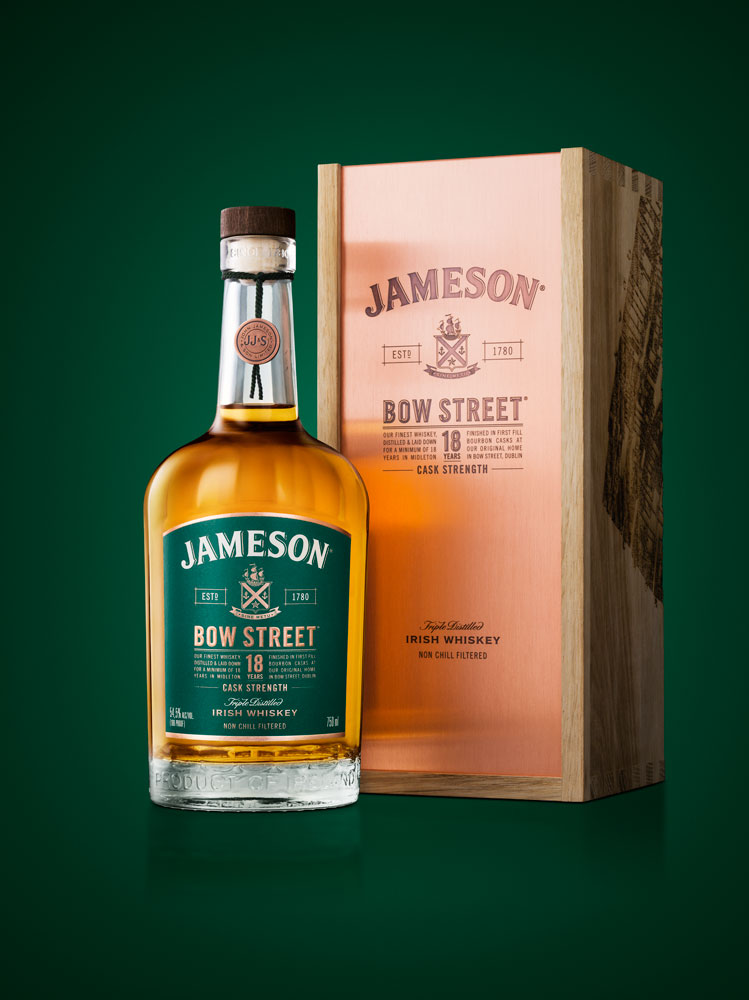 The Jameson Bow Street 18 Years Cask Strength comes with a handsome presentation box
Jameson Bow Street 18 Years Cask Strength Tasting Notes
Tasting notes by Billy Leighton, master blender at the Midleton Distillery:
Nose: Rich wood-driven influence with deep toffee notes and spice.
Palate: Toffee and oak remain consistent with hints of leather and vanilla along with a subtle sherry nuttiness creating depth and complexity.
Finish: Long and full with the sweet toffee notes slowly fading while the toasted oak and spice linger throughout until the very end.