This week in The Nightcap: Diageo's boundary-pushing plans for Scotch whisky innovation come to light, Cognac house Louis XIII creates the world's largest crystal decanter, and a Brazilian spirit distillery stakes its claim in Kentucky.
Haggis? Toasted. Bagpipes? Piped. Drams? Relished. Last night, revellers across the globe got busy celebrating the life and work of 18th-century Scottish poet Robert 'Rabbie' Burns. There was whisky, poetry, ceilidhs, the occasional deep-fried Mars bar – and a distillery milestone to boot. But we'll tell you more about that later, because it's time to reflect back on blog-shaped goings-on…
This week we brought you the recipe for the World's Best Martini following a gruelling competition in London, delved into the past, present and future of 'drinking vinegars' with Nonsuch Shrubs, and reflected on how the world's first 'female' bar list highlighted gender imbalance in booze. Oh, and the world's biggest privately-owned spirits firm (Bacardi) bought the parent company of best-selling ultra-premium Tequila brand Patrón for a whopping US$5 BILLION. Can't forget that.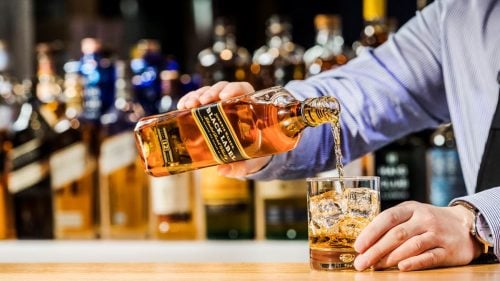 Tequila barrel-aged Johnnie Walker Black Label? We can dream…
Diageo's 'secret' plans for Scotch whisky innovation hit headlines
How do you feel about Tequila cask-matured Scotch whisky? Or a low-abv 'Scotch whisky infusion'? It'll be on the market soon enough if Diageo gets its way, according to the Wall Street Journal. Its report details a "highly confidential" document from a "secret task force" formed by the drinks giant aimed at shaking up the staid Scotch whisky category. The news comes as Diageo enjoys stronger-than-expected first-half results, reporting a 58% surge in Tequila sales (largely down to its super-premium Don Julio brand) and 15% growth in gin during the six months to December 2017.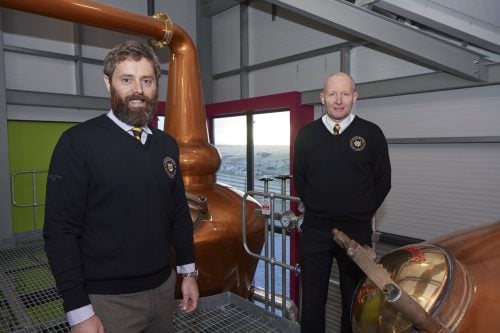 John McKenzie, managing director and founder (L), pictured with Duncan Tait, distillery manager
Spirit flows for the first time at GlenWyvis Distillery
Dingwall-based distillery GlenWyvis marked Burns Day with a milestone of its own, producing its very first run of new-make whisky – bringing distilling back to the Highland town for the first time in over a century. Not only is GlenWyvis the world's first 100% community-owned distillery, it's also entirely powered by sustainable energy. John McKenzie, founder and managing director, says: "The GlenWyvis connection with Burns – through the old Ferintosh Distillery that once operated just outside Dingwall, and which Burns lamented the loss of in his poem Scotch Drink – made [it] a fitting date to bring whisky distilling back to Dingwall." Gin is set to follow on-site in spring.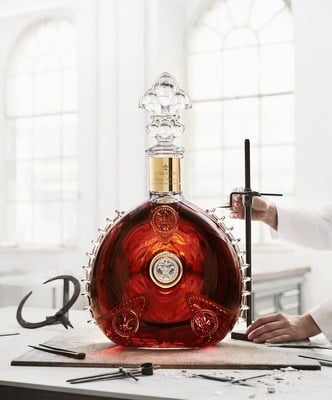 The world's largest crystal Cognac decanter. Image not true to scale
Louis XIII debuts 'largest crystal Cognac decanter ever created'
And it costs a measly $450,000, would you believe it!? This nine-litre masterpiece, named Louis XIII Le Salmanazar, was made by crystal experts Baccarat using more than 15 kilos of crystal. It took in excess of 20 master crystal-craftsmen and a master sculptor to craft this humongous decanter, so they've only made one of them, which is fair enough really. Don't expect to see it on MoM any time soon – it's currently chilling at the exclusive Louis XIII Boutique in Beijing.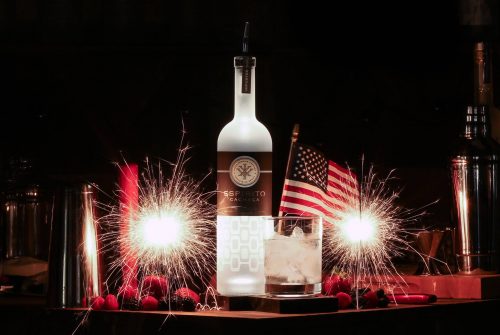 Ambrabev currently imports Esperito Cachaça
Move over bourbon: New Kentucky distillery to produce Brazilian spirits
Kentucky and bourbon are almost synonymous – almost, because a new face is coming to town, and it looks like cachaça. Yep, Ambrabev (US importer of Esperito Cachaça and Boteco Vodka) is constructing a 10,000-square-foot Brazilian spirits-focused distillery and warehouse in Danville, complete with a 4,000 square foot tap room and gift shop. The new facility will allow the company to bottle imported cachaça and cane vodka in-house, barrel-age cachaça, and produce flavoured vodkas as well as gin made from sugarcane. It's expected to be completed by spring this year…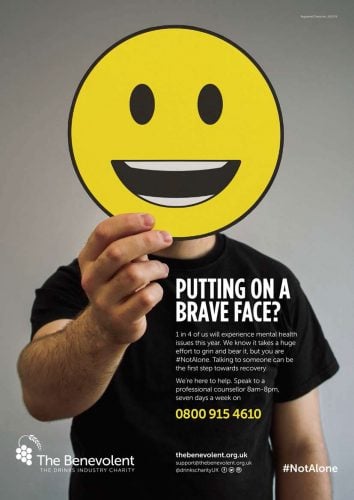 The Benevolent's new campaign, #NotAlone
The Benevolent launches #NotAlone campaign
The lovely folk at The Benevolent have kicked off a new mental health awareness campaign, and we reckon you should hear about it. #NotAlone aims to encourage anyone who is working (or has previously worked) in the UK drinks industry to open up about mental health issues within the workplace, and reach out for help, support and advice whenever needed. "I cannot imagine what it must be like to be living with depression, severe stress and anxiety and having nowhere to go or no one to talk to," says Chris Porter, chief executive of The Benevolent. "Mental health issues are not restricted to class, race, gender, sexual or religious orientation – it can affect anyone at any time in their lives and our trade is no exception. I am very proud that we are announcing this campaign today, to help those that are impacted by this and for them to know that they are not alone."
If you're finding things hard, no matter the reason, do get in touch with The Benevolent team by clicking here. The charity has also commissioned a survey, which aims to pinpoint current mental health issues difficulties and the existing HR policies or practices available – if you'd like to participate, click here.
That's all for this week!