It's Friday, team! In this week's edition of The Nightcap we take in not one but two super-rare, eyewateringly priced whiskies, count the cost of all that drunk shopping, eye up a gin diploma (yes, really) and even dip our toes into the world of interior design all in the name of English sparkling wine. Blame Pantone.
But before we get stuck in, let's recap the biggest stories from the week in booze over on the blog. We started proceedings with a quick trip to Australia when we chatted to Starward's founder David Vitale, exploring the meaning of 'distinctly Australian whisky'. Then we checked our diaries and realised Easter is incoming. Eschew those chocolate eggs – we've got the best alternatives with an ABV rating instead! We also gave you a Battle of the Blends update and invited you to join the judging panel, before we hopped over to Texas for a Balcones bulletin as the brand marks its 10th anniversary year. If that's not enough, we sent our Adam on a magical mystery evening courtesy of Glenlivet Code, AND we won a super-duper award – Icons of Whisky Global Online Retailer of the Year!
Caught your breath? Good, because we're about to kick off again. And be warned… you might want to be sitting down when you read the prices of the first two whiskies…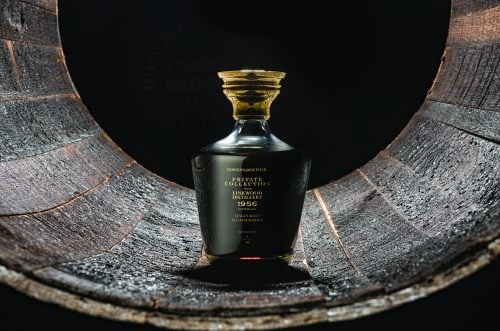 A rare beast indeed
Gordon & MacPhail bottles last ever 1950s Linkwood!
All good things come to an end, so they say (we're not sure who 'they' are, except Nelly Furtado must be involved). And it certainly seems that way in the case of Linkwood. Independent bottler Gordon & MacPhail this week announced it has bottled an "exceptionally rare" cask from the distillery, one of the oldest Linkwood single malts ever released. What made this particularly notable is that the cask itself is thought to be the last one from the 1950s in existence. So little liquid was left that just 53 decanters of the 60-year-old Linkwood Distillery 1956 by Gordon & MacPhail have been released, each one carrying a hefty price tag of… wait for it… £22,000. But it truly is a piece of liquid history. The cask in question (number 20, if you were wondering) was filled by John Urquhart (the first generation of the family that owns Gordon & MacPhail today) on 3 January 1956. "This incredible whisky is the culmination of the unrivalled knowledge and skills passed down and strengthened, over the decades, through four generations of my family," said Stephen Rankin, director of prestige at the bottler, and a fourth generation member of the Urquhart family.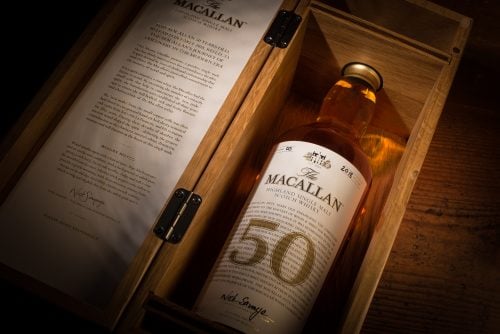 Half a century of tastiness right there
Macallan 50 Year Old is ON
Got a cool £25,000 spare after that Linkwood purchase? Perhaps a 50-year-old Macallan will take your fancy! In the second piece of mega-fancy-pants whisky news of the week, Speyside distillery The Macallan has unveiled a 50-year-old expression. And it looks pretty tasty. The whisky has been aged in European oak sherry-seasoned casks from Spain, so, if you're one of the lucky few who gets to sample it, you can look forward to an abundance of Christmas cake notes, with subtle peat too, according to the brand. "This is a highly limited and expertly crafted release, providing the chance to own something world-class and extraordinary," said Macallan master distiller, Nick Savage. Just 200 bottles are available, so if you are in the market, you'd better move quick.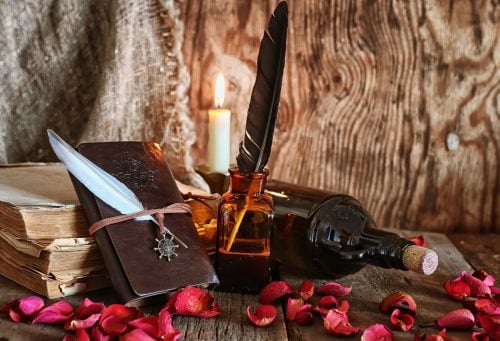 What we reckon studying for a gin diploma should look like. Dusty bottles, botanicals… We may be getting carried away
Gin your thing? Now you can get your geek on, Diploma style!
Live for junipery goodness? Obsessed by all things gin? Also a super geek? The Edinburgh Whisky Academy has your back. Thanks to growing interest in the category, the educator has announced it is expanding its syllabus with the world's first Diploma in Gin, a fully accredited, externally awarded course for pros and mega enthusiasts alike. The six modules span the History of Gin, Gin Renaissance, Distillation, Sensory, Cocktails, and Gin Now, and students will also get input from a guest gin distiller. That's the sort of studying we can get on board with.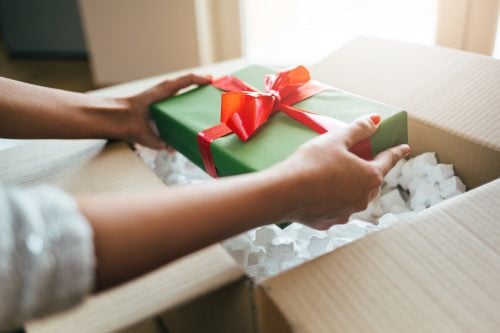 Uh oh…
Drunk shopping costs Brits £4.46 billion annually
Picture the scene. It's Saturday morning. You're back from your good-intentions gym sesh/yoga class/hike/animal flow hour (where you prance about like actual animals. Google it.). You're feeling virtuous. You're living your best self. The doorbell goes. It's the post-person. Ooo! A parcel! Someone's sent you a gift! You rip open the box to find… an elephant-on-the-loo shower curtain and a 12ft-long blow up dinosaur (or air tickets to another continent. This actually happened to a friend). Then you remember not remembering the latter stages of last Friday night (à la Katy Perry. You check your credit card statement and suddenly it all falls painfully and expensively into place. Well fear not. You are not alone, as those clever number crunchers over at Finder have found. Collectively, Brits splash more than £4.46 BILLION a year on drunk purchases. The stats are startling. Men reportedly shell out £364.72 each while under the influence, compared to £213.41 for women, with millennials most likely to drunk-shop. Maybe leave this tab open as a note-to-self before you head out tonight…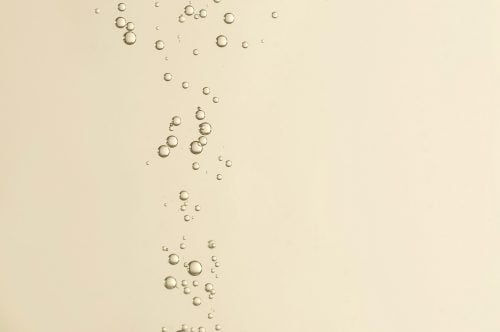 The colour of dreams
Fan of the fizz? Match your house to your English sparkling wine!
Are you never without your stash of ESP (English sparkling wine, for those not in the know. Sussex is the new Champagne, dahhling*)? Does the EXACT SHADE fill you with deep joy? Well, now you can splash your dream colour all over your living room walls without spilling a precious drop, thanks to paint brand Valspar, Laithwaites and colour expert Pantone. According to House Beautiful magazine, the 'soft and creamy hues' are 'young in spirit and timeless in its appeal' for a 'sparkling yet soothing' ambience. Not entirely convinced, but I see no harm in getting a few bottles in to colour match. There's quite the selection available.
That's all for The Nightcap this week, folks. Enjoy swotting up on gin while surrounded by the soothing, creamy tones of English sparkling. Just repeat after us: "I will not drunk shop this weekend, I will not drunk shop this weekend…"
*I may be biased. Full disclosure: I am from Sussex.