It is with tremendous pride (and some hysterical over excitement) that we can announce some marvellous news. Tonight was the Whisky Magazine Awards, with the winners of the World Whiskies Awards and Icons of Whisky announced, including the global online retailer title. And guess what? We only went and bloody well won it!
This award means a LOT to us. We absolutely love whisky (obvs) and we really, really care about sharing its delectable tastiness with the world. This is the perfect accolade to sum up our passions, and it's incredible to get our mitts on the trophy again!

We say again because… and this part is truly ridiculous and unbelieveable… we've now won the Icons of Whisky Global Online Retailer of the Year six times. SIX TIMES! In 2012, 2013, 2014, 2016, 2017 and now 2018, to be precise! We've built our site from the ground up and are constantly working hard to keep it spick and span and super duper on all fronts, and it means the world to be recognised for it all!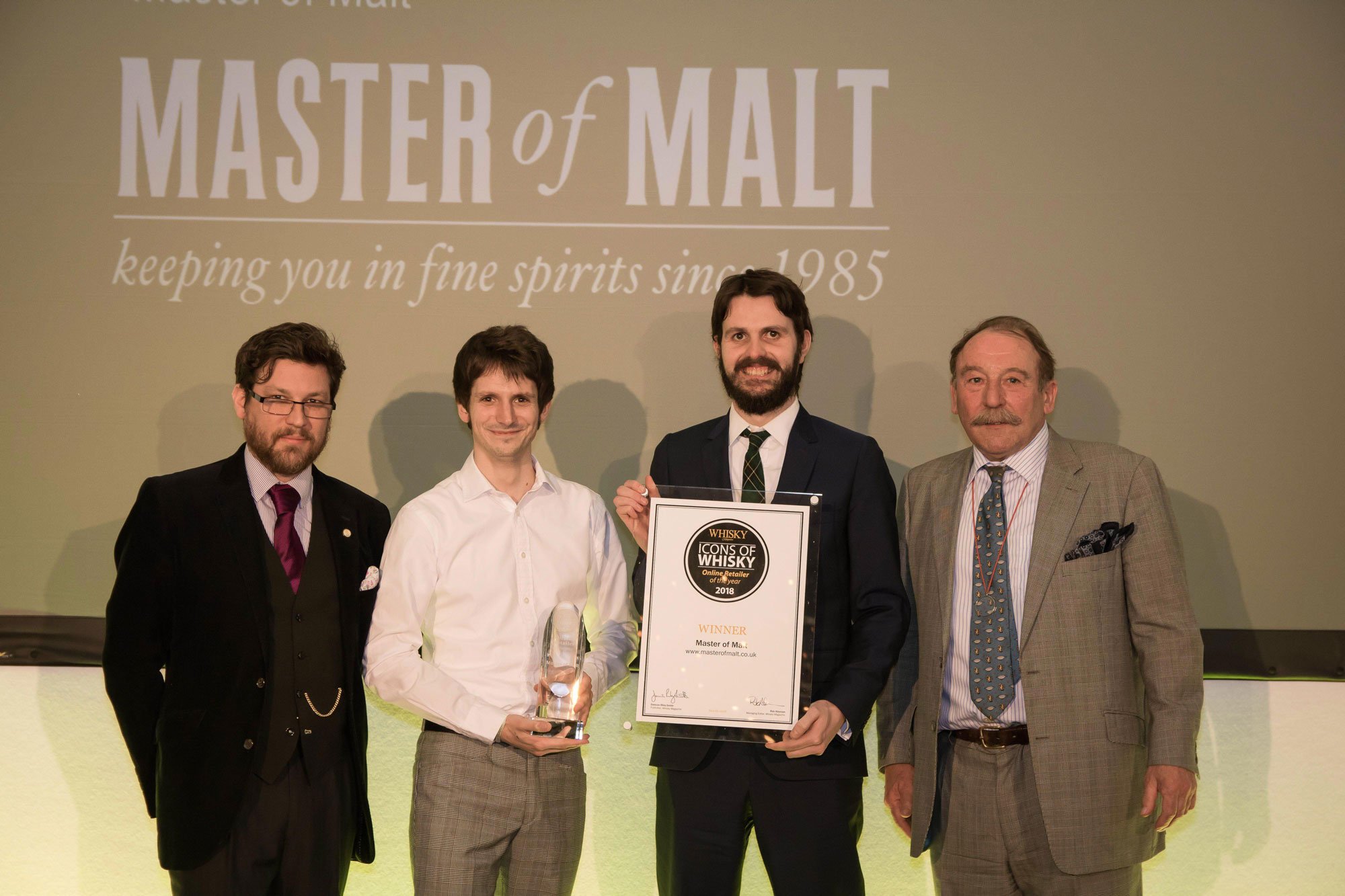 Jake and Guy accepting the gong from Rob Allanson and Charles MacLean!
Of course the biggest thank you (and we keep saying it because it's so, SO important) goes to you, our brilliant customers. Without your support this just wouldn't work. So THANK YOU!