In this week's edition of The Nightcap, Jim Beam fills its fifteen millionth bourbon barrel, a nineties boy band muses its first foray into Tequila, and a bar in the US crafts a cocktail stirred by sound…
But first things first, we couldn't help but notice that there's a little celebration happening this weekend called St Patrick's Day. Perhaps you're usually a green pint kinda person – and hey, there's nothing wrong with that. Sometimes we are also green pint kinda people – and you're looking to bolster your drinks repertoire. Perhaps you're throwing a big bash and you want to impress people with Ireland-related knowledge. Perhaps you love Irish people more than anything in the world. Perhaps you are Irish. Maybe you just like reading things.
Whichever category you fit into, there's a blog for that. This week we looked at the past, present and future of poitín, along with some cracking cocktail suggestions and top bottlings. We delved into the world of Irish gin and celebrated the best that the category has to offer. Then we admired the deliciousness that is Irish cream liqueurs, and showed you why you should be drinking them Right Now.
We also caught up with Alex Chasko, master distiller at Teeling Whiskey Company, to talk Irish whiskey innovations, on-site developments, and what the influx of new distilleries means for the sector, and chatted with Waterford Distillery's CEO and founder Mark Reynier as he distills the 'world's first' biodynamic Irish whiskey.
So loads, then. But wait! There were even more developments from the world of drinks this week. We've got the highlights right here…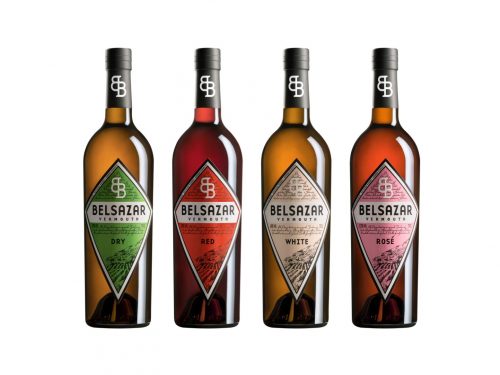 The super-sleek Belsazar range
Diageo buys Black Forest-based vermouth Belsazar
Attentive blog readers and dedicated Negroni drinkers might recognise Germany's Belsazar. The brand was launched in Berlin by owners Maximillian Wagner and Sebastian Brack back in 2013 (Wagner helped us with our mission to demystify the vermouth category late last year) and comprises white, red, dry and rosé varieties. Since Belsazar joined Diageo's investment arm Distill Ventures back in 2014, the brand has gone from strength to strength as demand for lower ABV drinks and aperitivo hour serves soars. Now, it's become the first company to be acquired by Diageo through Distill Ventures. Wagner and Brack will "remain actively involved with the brand, which will sit within Diageo's Reserve portfolio going forward. "[This is] an exciting new chapter for Belsazar as we integrate into Diageo's portfolio of world-class brands," said Wagner. "Our ambition right from the beginning in 2013 has been to share our aperitif with as many people as possible and we're excited that this next step will help bring the spirit of Berlin to new consumers."
The milestone barrel was filled by master distiller Fred Noe and his son Freddie
Jim Beam fills 15 millionth bourbon barrel
Sometimes it can be tricky to quantify how much work you've done. Not so for the folks at Jim Beam, who managed to fill an almighty one million barrels with tasty bourbon in less than two years – racking up a record-breaking 15 million barrels since the end of Prohibition. The milestone barrel was personally filled and sealed by seventh generation master distiller Fred Noe and his son, eighth generation Beam distiller Freddie Noe, at the brand's flagship distillery in Clermont, Kentucky. "Fifteen million is a big number, but we're a big bourbon," said Fred. "When Jim Beam, my great grandfather, filled his first barrel of whiskey at our Clermont distillery after Prohibition, I doubt he would have predicted that one day we would be a brand known and enjoyed the world over." The barrel was signed by employees at the company's Clermont, Boston and Frankfort plants, and will join the nearly 2.3 million barrels of bourbon currently ageing in Jim Beam's rackhouses.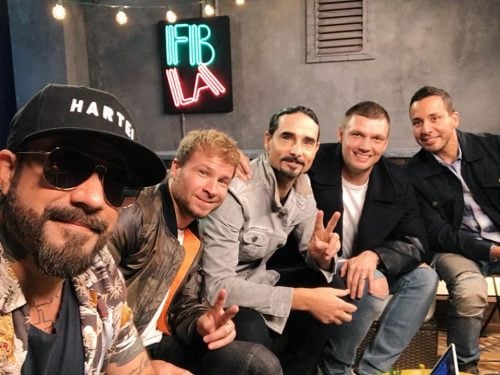 You know you'd buy a bottle of Backstreet Boys Tequila. Don't lie to yourself
Backstreet Boys jump on Tequila bandwagon
Backstreet's back… And they're getting boozy, if the rumours are true. Yep, according to Tasting Table, the members of the famed nineties boy band are the latest in a line of celebrities to jump on the Tequila train. During a recent two-day performance in Cancun, the band revealed that they're currently seeking an appropriate distilling partner. "I like a good reposado or añejo," Kevin Richardson told the website. Nick Carter added "And that leads us into talking about our Tequila venture that we'll be coming out with. [We] just need to find a partner here in Mexico." While Everybody has seen the success George Clooney had in the Tequila category, until they Quit Playing Games we'll know little about how developed the project is. In any case, they're probably hoping it'll end up being Larger Than Life. Ahem.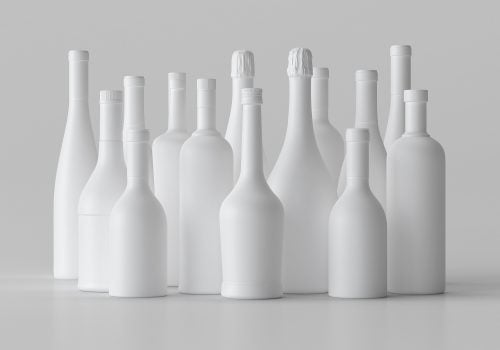 There'll be none of this come 2022
EU spirits to list ingredient and nutrition information by 2022
Curious to know how many calories your favourite boozes contain? Wanna know exactly what has gone into your top tipple? Well, if you live in the EU, you'll be able to find out with ease in approximately four years' time. Spirits producers in the European Union have pledged to make nutritional information and ingredients lists available for all EU spirits, either on- or off-label, after the European Commission asked the drinks industry to put forward a bunch of self-regulatory measures for labelling. When providing information online, producers will display the legal definition of the spirit category their product fits into, and detail the raw materials used and the production process applied. As part of the proposals, spirits producers want permission to list calories per serving, as opposed to the current requirements of 100ml, which they say contradicts responsible drinking messages. Do you want to know what's in your booze, or is ignorance bliss? Let us know your thoughts in the comments below…
US bar crafts 'sound-stirred' cocktail
In news that has to be seen to be believed, Washington DC-based cocktail bar The Columbia Room has unveiled what it believes to be the very first sound-stirred cocktail. The bartender uses cymatics, a process for making sound waves visible, to stir the liquid. A meditation singing bowl agitates the liquid within, stirring and mixing the drink together. Served as part of The Colombia Room's new tasting menu, Spectrum, the drink (called Sound!) contains Mattei Cap Corse Blanc, Copper & Kings Brandy, fino, verjus, and citrus ash. Delicious.
That's all for this week, folks! Wishing you all a very merry St Patrick's Day. Sláinte!