With St Patrick's Day coming up on 17 March, it seems as good a time as any to catch up with Teeling Whiskey Company's master distiller, Alex Chasko. We get the latest from the Irish whiskey distillery, and talk progressiveness in production, on-site developments, and what the influx of new distilleries means for the sector.
Are we entering the golden age of Irish whiskey? It certainly seems so. Historically there have been just four distilleries on the island of Ireland: Midleton, Bushmills, Kilbeggan and Cooley. Now there are 18 up and running, with another 16 at the planning permission stage. Growth is poised to be tremendous – and with so many new players coming on to the scene, the character of the category could shift significantly.
One of the newer players – yet with historic roots which can be traced back to 1782 – is the Dublin-based Teeling Distillery. Officially opened in 2015 by brothers Jack and Stephen Teeling, the distillery identifies as "progressive", with a whopping 25% of its output dedicated to whiskey experiments. Its expressions are pretty tasty, too.
Teeling's distiller is Alex Chasko, an Oregon-born Heriot-Watt Brewing & Distilling graduate who joined the company from Cooley in 2012. Who better to talk us through the Teeling operations, and give his view on the rapidly transforming Irish whiskey sector of today? Grab a dram (Irish, of course), pull up a pew and let's get stuck in…
Don't forget, until St Patrick's Day you can get £5 off a bottle of Teeling Single Malt, AND win a totally one-of-a-kind fancy-pants single cask expression selected and bottled by Alex himself!
MoM: It's been a busy few years at Teeling! Bring us up to speed on the distillery build, and what you're all up to on-site now…
Alex Chasko: There is a long list of things that we have done since finishing the distillery nearly three years ago. The thing that I personally am most proud of is that we have distilled spirit with the use of non-standard grains and malt. For example, we use speciality malt in our single malt to bring out more roasted, chocolate, toffee flavours. We have shown people how we can innovate flavour around casks and different finishes, but with some of the new whiskey we are distilling we want to show people how the grain type, yeast, and production process can be used to make new and unique whiskey.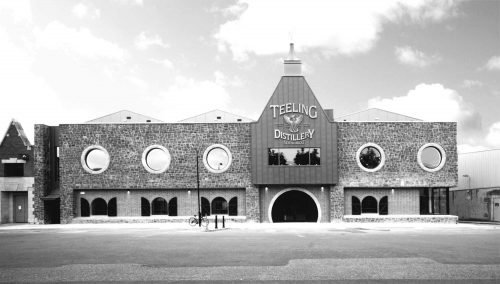 The Teeling Distillery
Give us an idea of the size of the distillery. How much new-make are you producing each year, and how many casks are you laying down?
The distillery is operating with a three-tonne mash, and we are distilling seven days a week. Last year we distilled just over half a million litres of pure alcohol[-equivalent] of single malt and pot still spirit.
2017 saw you release some intriguing expressions, including the Brabazon single malt series. Talk us through the thinking behind the collection…
We always have several products and ideas in development at Teeling Whiskey. Some are collaborations, some very unique casks, some ways to challenge people's views of what whiskey is. The Brabazon single malt is a great way for us to use some of our aged stock in a new a unique way. We are trying to take the focus away from age statements and single cask releases and move people on to new and interesting ways of looking at classic flavours in malt. So Volume One and Two of the Brabazon series are Port- and sherry-focused single malts, but at a higher ABV than normal and blending whiskey that was fully matured in pipes or butts with whiskey that was finished. The fun part for me is that we have told people exactly what casks and ages went into the bottle.
Any exciting expressions in the pipeline for 2018 that you can tell us about?
This next year we will have the first release of Single Pot Still from our distillery in Dublin. I am very excited about the whiskey and looking forward to seeing what people think of it.
Teeling very much identifies as a 'progressive Irish whiskey company'. What does this mean for the distillery? What are you doing that others perhaps aren't?
The key for us is flavour. We are trying to expand what people think of when they think about flavours and aromas in Irish whiskey. We want to make a whiskey that is Irish in nature but tastes and smells different than what you have experienced before with Irish whiskey. We want to challenge the norms for Irish whiskey. The great thing about that is people respond well to new tastes, and we have been able to build a following.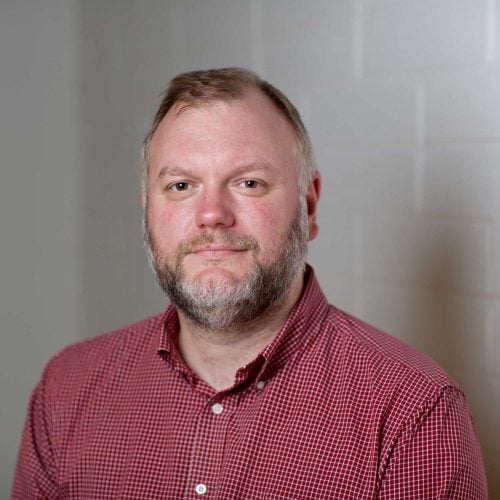 Alex Chasko – Teeling Whiskey Company's master distiller
The Irish Whiskey Association said visitor numbers climbed 11% in 2017 to 814,000. Why do you think interest in visiting Irish distilleries is so strong?
Irish Whiskey is at a key point in time. There has been unbelievable growth for many years, but that has been due to mainly one brand. The key thing is for the category to grow beyond any one brand and bring new people to Irish whiskey. In my experience, as long as the industry focuses on quality and responding to what people want it will be good. I think people want new and unique flavours and aromas that reflect who they are as an individual. They want to know a bit about the process and people or place where something is made but then they want to make up their own minds about what they like and don't like. The exciting thing is that it's taken nearly 100 years for Irish whiskey to get a second chance but I think we have a much better understanding of what people want this time around. As long as the focus is on quality there is a long future for the Teeling Whiskey Company and Irish distilling.
How did you get into whiskey-making? Tell us a bit about your personal journey in the industry, and what advice would you give to someone wanting to pursue a career in distilling?
I grew up in Portland, Oregon and started out in the craft beer industry. In the 1990s in Portland there was a wonderful time to explore new ideas and meet new people. My advice to someone starting out in distilling today is to get out there and knock on as many doors as you can and learn as much as you can, because you never know where the next opportunity is and you never know who you will meet along the way. Distilling is a strange industry to crack but there are more resources and opportunities out there today than there have been for a long time.