As the world gears up to celebrate all things Emerald Isle, at MoM Towers we want to present the case for its oldest spirit, poitín! We take a look at the past, present and future of the drink with help from Teeling Whiskey and London's The Sun Tavern bar, plus we check out some cracking cocktail suggestions and explore top bottlings.
St. Patrick's Day, observed annually on 17 March, is generally a divisive occasion. For some it is all fun and festivities, celebrating the Irish people and their contribution to the world. For others, it is an infuriating time of year, a day of international patronisation, stereotyping and cultural appropriation that leads to a night out only possibly outdone by New Year's Eve on the 'God, why did I bother?' scale.
But there's nothing wrong with wanting to have a good time this St. Patrick's Day, or cherishing the Irish in you (no matter how dubious the connections). So why not leave the leprechaun outfits at home, along with the references to 'drink', 'potatoes', 'to be sure to be sure' and 'top of the morning', and celebrate it with a new terrific tipple. A surprising spirit with a rich history, cocktail potential and huge taste. No, not whiskey – poitín!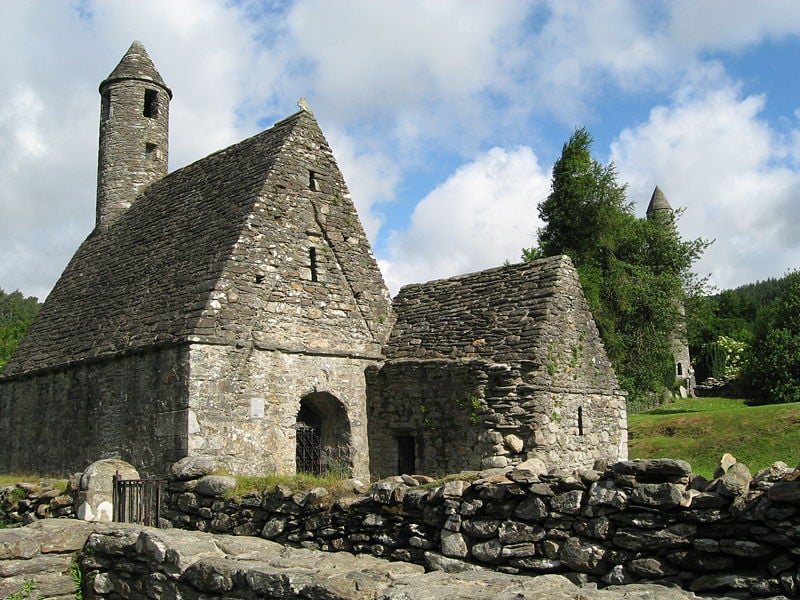 Initially poitín was distilled in locations such as this
Humble beginnings
Ireland's most ancient spirit, 'poitín' is derived from the Irish word 'pota', which means 'pot' (incidentally, the Irish word for a hangover is póit). It is often compared to mezcal, cachaça, grappa and moonshine as a traditional, homemade elixir, but unlike these examples poitín became defined by its complicated and chequered past. This infamy has made it difficult for it to cement any recognition for its core place in Irish and distillation history, but also means that it has always retained an element of intrigue.
The birthplace of poitín distillation in Ireland is an issue of much dispute and there are many myths around its origin, including a quite incredible tale that St Patrick brewed up the first-ever batch after running out of wine while leading mass (it's not said how he managed this, exactly). The earliest official records, at the time of writing, reveal that the first place poitín was made was in Irish monastic settlements like Glendalough (established by St. Kevin, the patron saint that the Glendalough brand now honours), all the way back in 584 AD.
Irish monks were the master distillers of their time, boasting a knowledge and reverence for the craft that simply didn't exist outside of the monasteries. Royalty from across Europe came to recognise this fact, and would often write to them asking for the latest batch. For a time, poitín carried little controversy, and enjoyed a healthy reputation.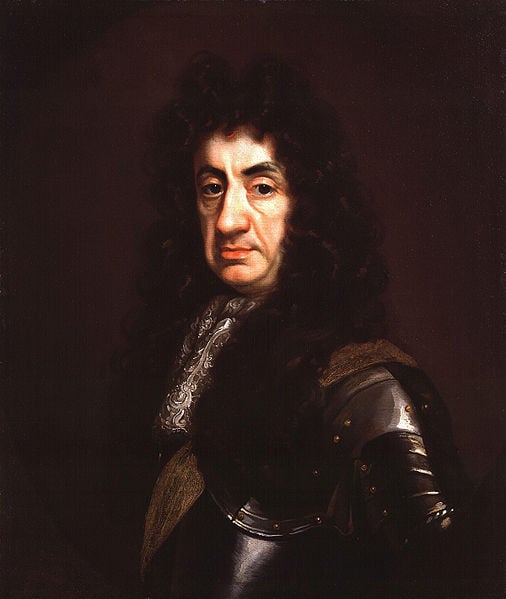 For King Charles II, it was a case of 'down with this sort of thing'
The church and state take a stand (what could go wrong?)
However, despite poitín being a fixture in rural locations for many centuries, and its heavy association with monks, the Church's official line on the spirit soon became strict and dismissive, a view shared by the government.
After several failed, localised attempts to curtail its influence and creation, the first major legislative move to crackdown on poitín production came in 1661, when King Charles II introduced the first excise tax on alcohol and outlawed private distillation. Centuries-long traditions suddenly become a crime, and large populations in Ireland were rendered criminals.
Things worsened with the advent of The Pot Still Act of 1771, which had a profound and disastrous effect. Supposedly introduced to prevent the wastage of corn, it seemed apparent at the time that it was simply a further measure implemented to undermine personal distillation. Many were liable for these taxes, including legitimate distillers, who were forced to close down. An 1832 report on illicit distillation stated: "Poitín must have been plentyful in past days but Alas! those days are gone, nowadays poitín is almost extinct."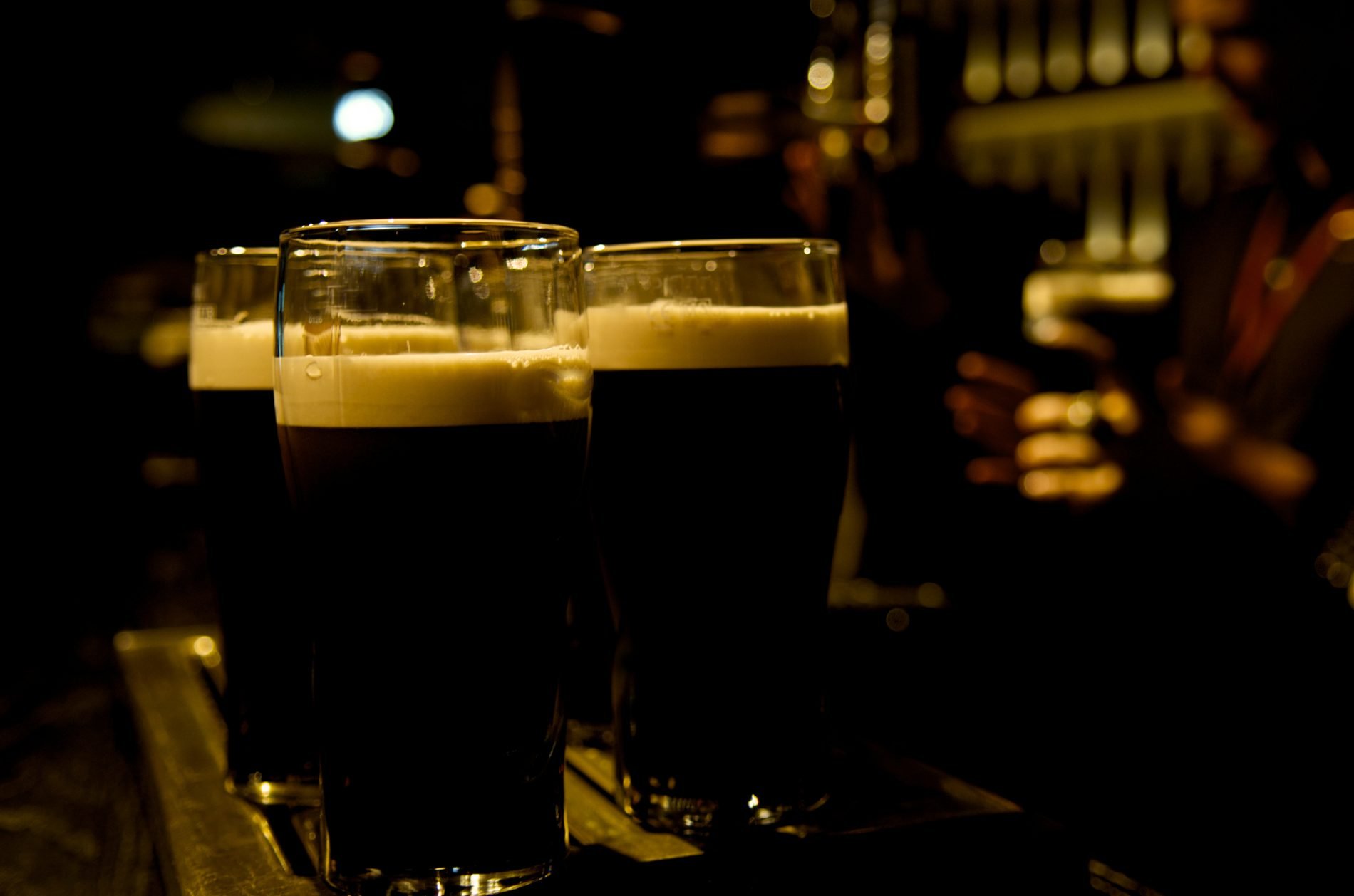 The popularity of porter put paid to poitín
Only the good die after centuries of rich history and tradition
And yet, while this was the official government response well into the 19th century, the measures failed to curtail what was essentially a golden age of poitín. It was produced more cheaply and often to a higher standard than legal whiskey, which tended to be rushed to meet demand, and retained a keen popularity and special place in many communities. In the early 1820s, a legal distiller from Dublin claimed that "poitín accounts for a half, if not two-thirds of all spirit sales in Ireland."
These good times were never realistically going to last. With such rampant opposition from Church and state, and a new law that year that cut the duty on Scotch whisky, 1823 was the year that cemented poitín's decline. The legislation transformed the drink's prospects in Ireland. Beer and porter simultaneously became more widely available, poitín was the casualty, and before long, production had further waned. This state of affairs would define the latter 19th century and much of the 20th century as well.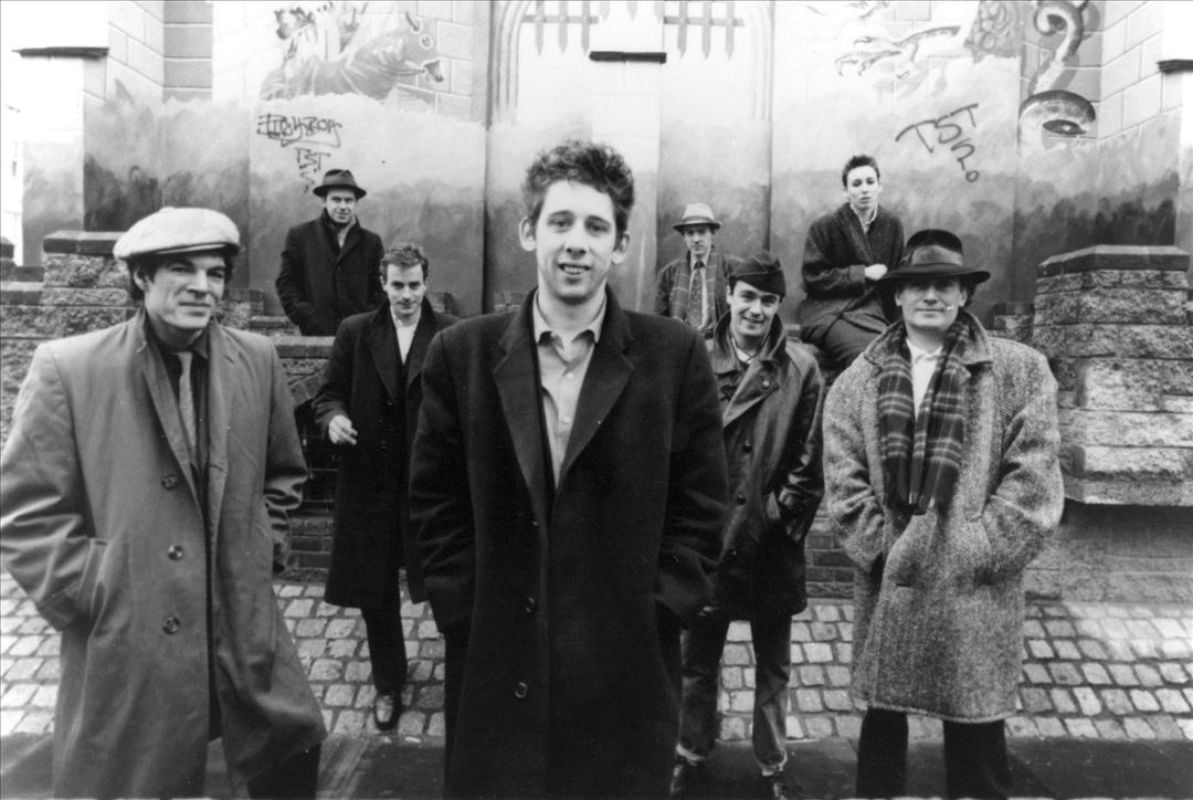 If it's good enough for them, it's good enough for me
Back with a complicated, legislative bang
Poitín might have lost many battles over the years due to these measures, but it never lost the war. Through illicit distillation, the art failed to die out and the old poitín craft was kept alive. The campaign against the spirit, one which many interpret as an example of British Empire repression of Irish culture itself, lasted for more than 300 years. Regardless, underground production and consumption continued in defiance.
As the new millennia approached, circumstances and attitudes towards poitín finally began to change. The first step towards licensed, legal production came in 1987 when Oliver Dillon, from Bunratty Winery, was allowed to produce poitín for export purposes only (incidentally, this is the same year The Pogues referenced the spirit in their classic Fairytale of New York, when they spoke of 'The Rare Ould Mountain Dew' – coincidence? Obviously). By 1989, legal production for export was finally allowed, and in 1997 the Irish Revenue Commissioners allowed the drink to be sold for consumption within Ireland. 2008 saw another substantial and meaningful change for poitín, when it was granted Geographical Indicative Status by the EU, a big step that represented a greater acceptance of and even pride in the spirit's heritage.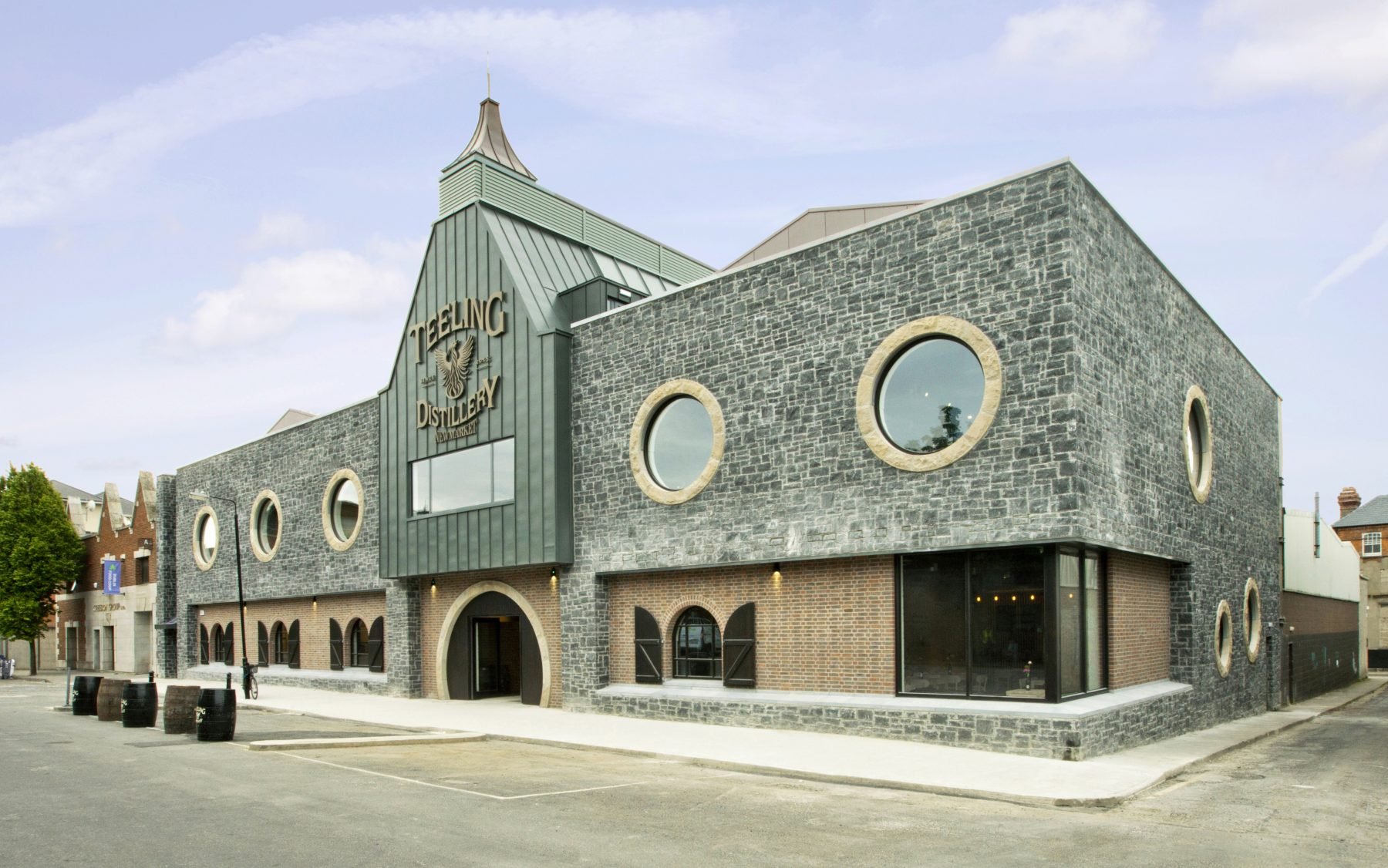 Teeling are one of the modern producers of poitín
Poitín today
Poitín is a surprisingly simple spirit that is typically made with grain or potatoes as a base, made into a wash that is distilled in a homemade copper still. The traditional method would involve heating the still with open turf fires, and calls for the use of an oatmeal and corn flour paste to seal the still joints and avoid alcohol loss. Another unique aspect of poitín-making involves throwing a sample of the spirit onto the still to see if it catches fire. This helps determine the 'cut points' – where the distiller separates the heads from the spirit and the spirit from the tails.
Things have changed since poitín was made in secret up in the mountains, away from the watchful eye of the law. We spoke to Stephen Teeling, Sales and Marketing Director at Teeling, about how consumers have reacted to modern bottlings of poitín, and about what factors influence Teeling's contemporary distillation process: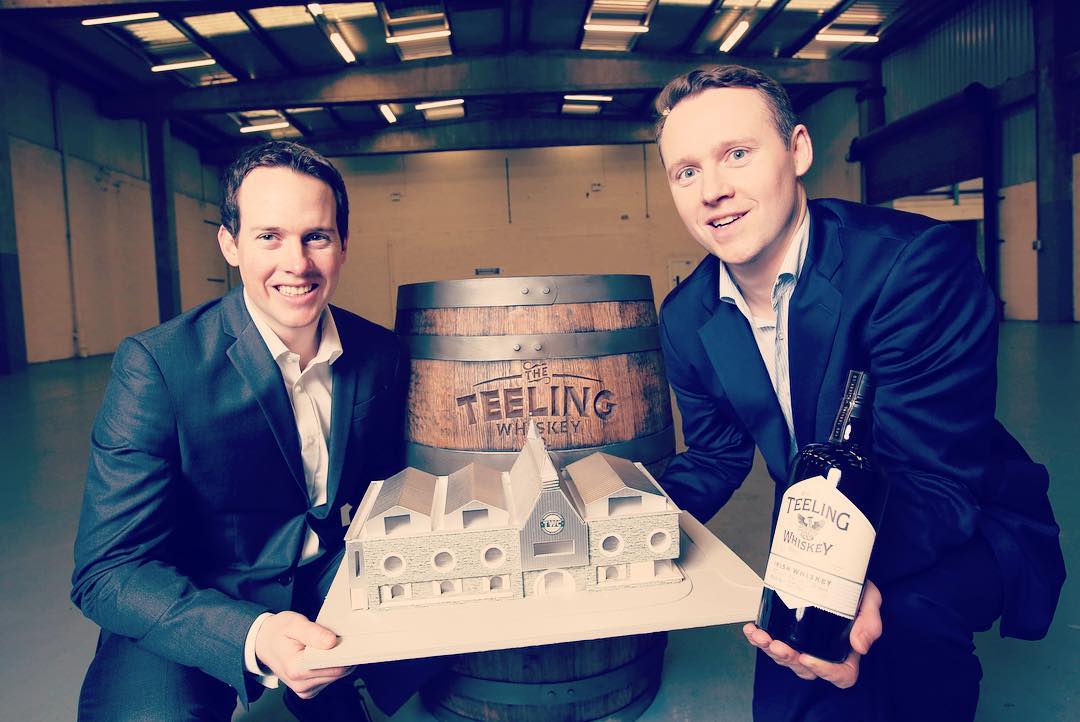 Stephen Teeling (left) of Teeling
"
A lot of what the modern consumer would have seen and potentially tasted
wouldn't even have been produced in Ireland. That just leads to confusion as to what the hell Irish poitín is, and to products that we don't think are a fair reflection of what high quality poitín can be.
"What we saw was an opportunity to do something better and help educate people. Our view was to bring poitín into a wider spirits conversation, because when it's presented in the right way and to the right people who understand it, it's a very positive experience.
"We've got a distillery where people can come in and see all the aspects of production. This for us has always been a great education tool, because we can show them the base spirit and then we can show them some of our barrel-ageing innovation.
"A lot of people do associate poitín with potatoes. So when we're explaining that we're going back to basics of making it from malted and unmalted barley, the two don't necessarily connect. We produce, in our view, a genuine poitín using a whiskey mash.
"For whiskey drinkers, particularly ones who are very into the chemical process of whiskey production, they can appreciate poitín and some of the nuances around the style of the liquid."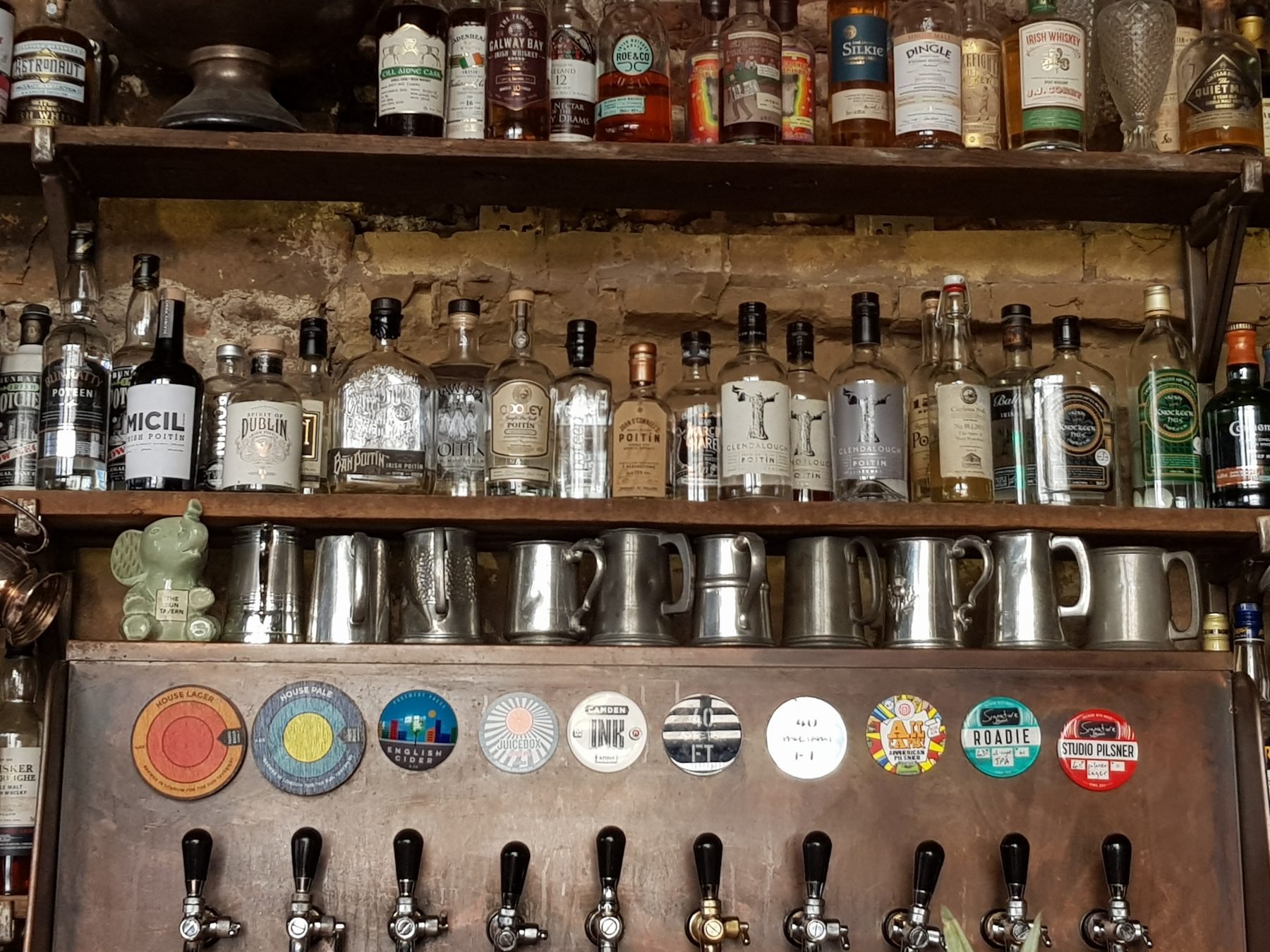 Poitín – where it belongs
How should I drink poitín?
Once illegal, poitín is now making its way into bars and pubs, perching on back bars and even appearing in some quite fantastic cocktails (more on that shortly). One such establishment to embrace the tipple is The Sun Tavern in Bethnal Green, London. We spoke to Ciaran Ó Dubhthaigh, the bar's general manager, about how the spirit has fared, and asked him to recommend some cracking cocktails: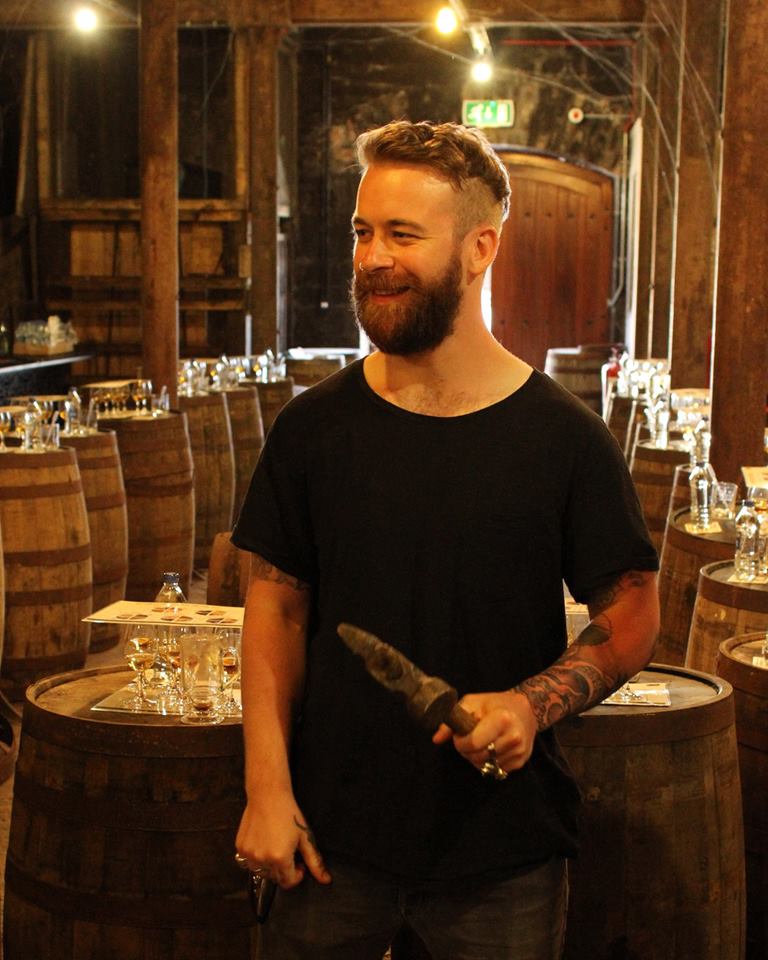 Ciaran Ó Dubhthaigh of The Sun Tavern
"
The initial reaction to poitín did divide people at first.
We had a lot of people coming into the bar and saying 'what the hell is that on the shelves?'. But then there were also a lot of people who were really curious and interested.
"When we started the poitín tastings, you could see that people were really into it and that they wanted to know more. What's great about the tastings is that they allow you to educate people a little bit on the spirit, and coming out of the tastings they had a higher regard for it.
"I suppose there needs to be a speedrail version of poitín, because that's how things become more accessible and that's how you get people to start talking about spirits more. Right now, we're probably the only place in the world that has poitín on speedrail…
"For a food pairing, I would say poitín goes great with cheese – Irish cheese of course. It goes well with anything that will work with whisky, to be honest. You've got to think about the circumstance and surroundings. In the West of Ireland we eat cows and pigs and cheese; it goes great with all of that.
"Poitín was always a well-made spirit, made in communities by a highly regarded mastermind. We want to bring back that regard and respect for it."
If you want to get into a new spirit, tasting session are a very good way to go about it. But that isn't all The Sun Tavern offers in the form of poitín pleasures. The bar has kindly offered us not one, but two cocktail recipes to enjoy this St. Patrick's Day!
The cocktails: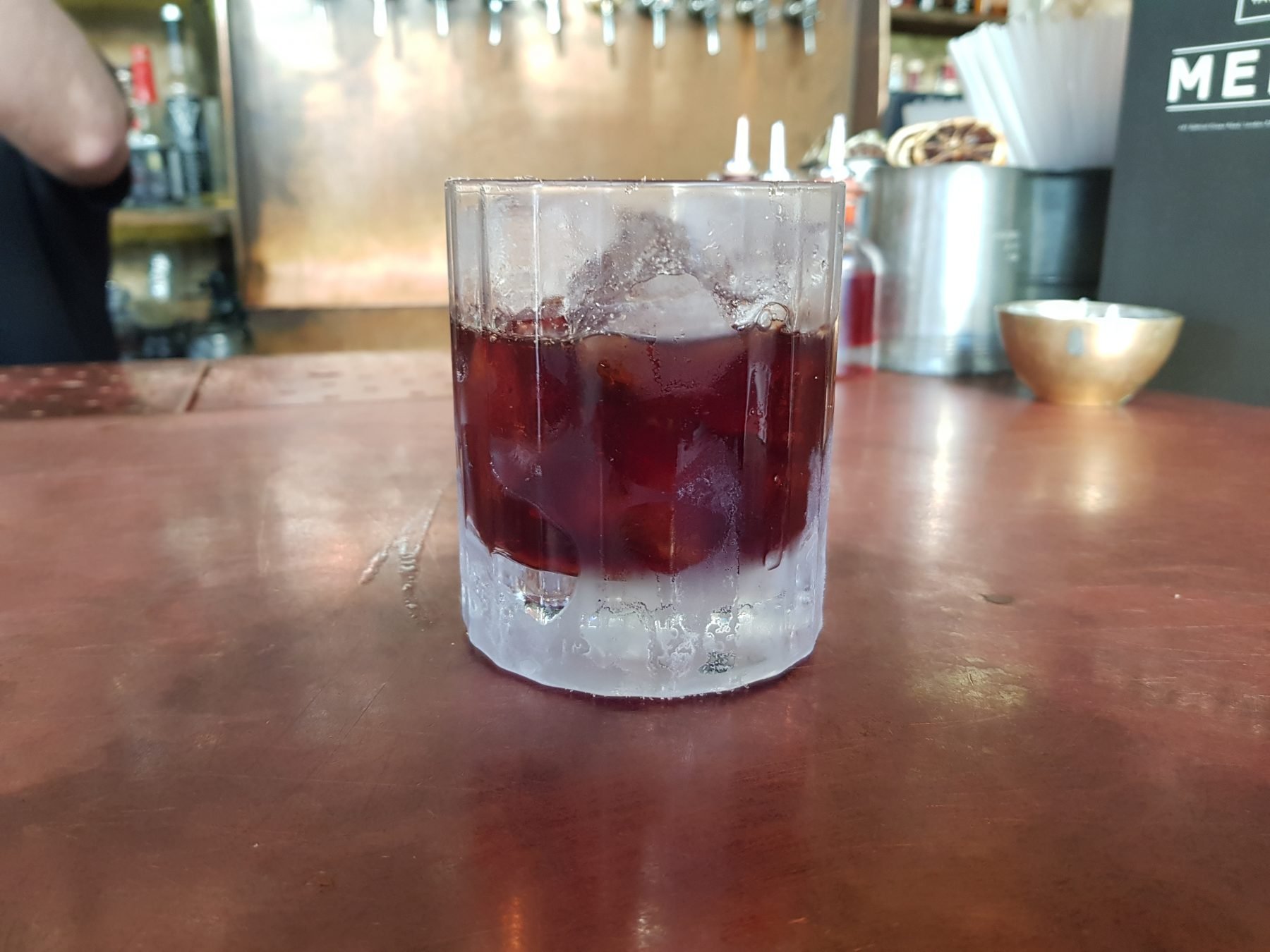 The Root Of It All
The Root Of It All
Ingredients: 30ml Bán Poitín (Micil Irish Poitín and Teeling Spirit of Dublin Irish Poitín will work here too), 20ml of Cockburns Fine Ruby Port, 25ml of Amaro Averna and three dashes of Miracle Mile Toasted Pecan Bitters.
Method: Pour all ingredients and ice into a glass and stir well. Garnish with a sprig of star anise and ground some fresh nutmeg on top.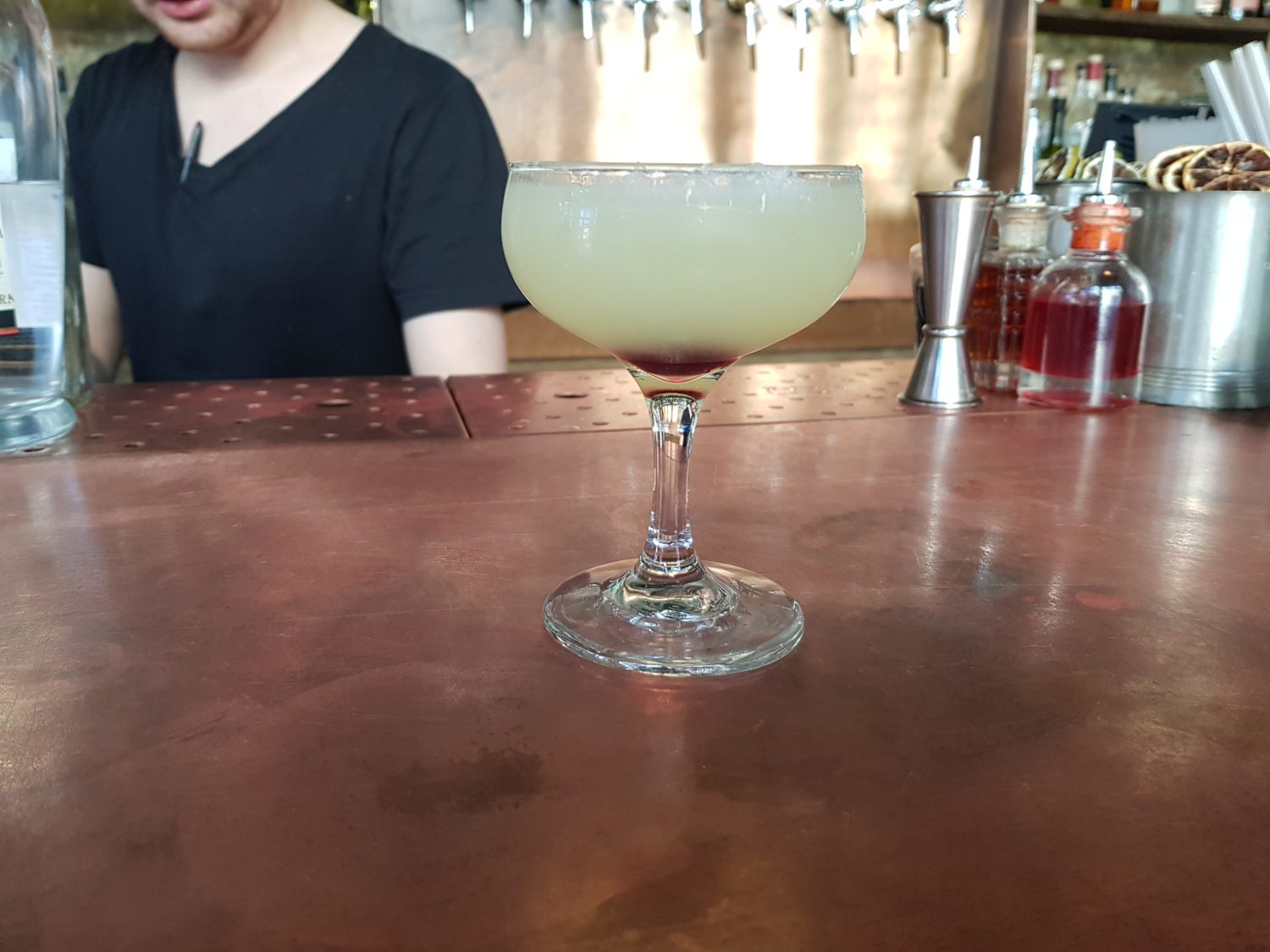 The Wake
The Wake
Ingredients: 10ml Knockeen Hills Irish Poteen Gold Strength 50cl, 10 ml Suze, 30ml El Dorado 3 Year Old White Rum, 25ml lemon syrup and 15ml sugar syrup (these two examples should work: William Fox Lemon Syrup and Monin Pur Sucre de Canne (Pure Cane Sugar) Syrup)
Method: Pour all ingredients and ice into a cocktail shaker, shake well and pour with a mesh cocktail strainer. Add an olive to garnish.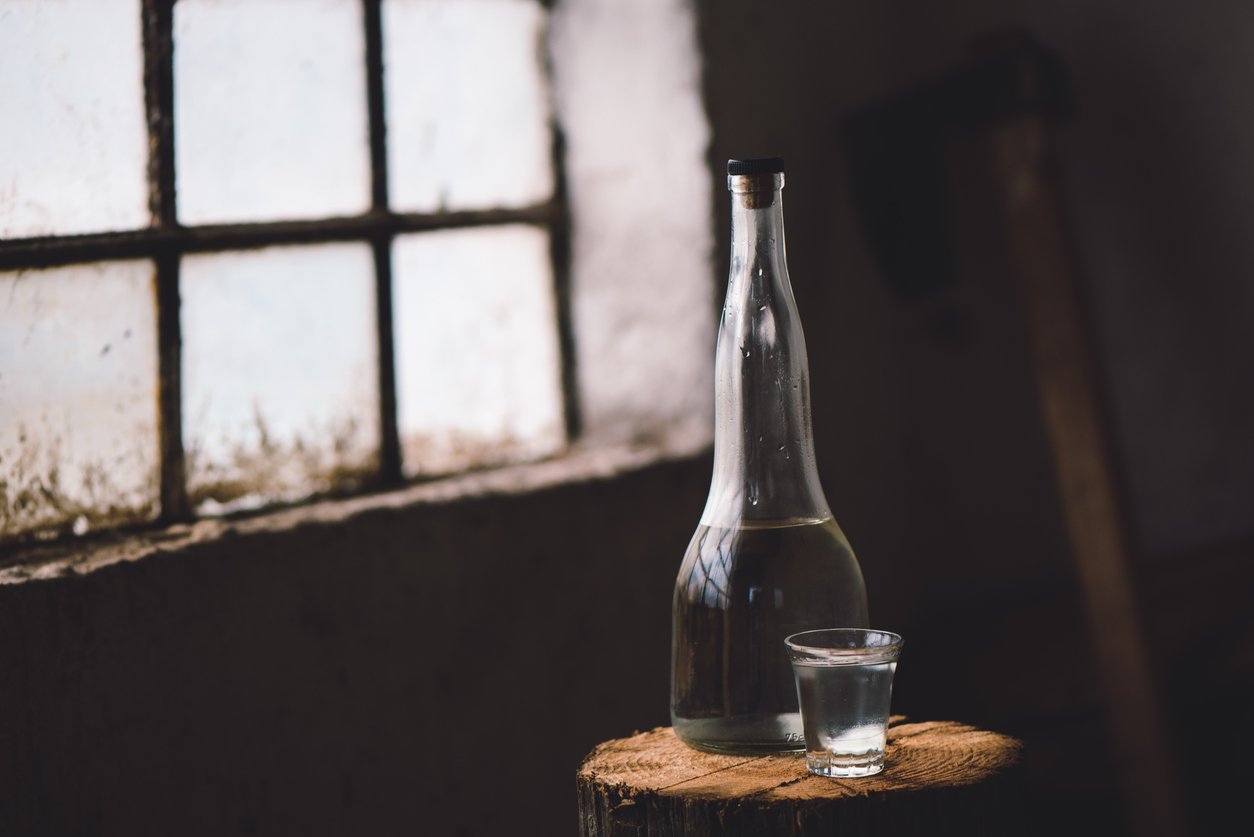 Poitín – a great spirit worth trying
But why should I prioritise poitín?
Spirits like poitín are a document of historical interest, blending folklore, economics and law, and serving as windows into traditions of the past. Without overly romanticising the spirit, it is important to recognise a product with a history that rivals whiskey's. Irish people hold poitín in their hearts alongside Taytos and Brian O'Driscoll. It is woven into the country's fibre.
Much like with Welsh whisky on St. David's Day, St. Patrick's Day presents a chance and an excuse to enjoy a spirit that is all about pride and provenance. As Teeling summarises: "If people were looking to try something new or try something different, poitín will give them an opportunity to try something genuine from Ireland – not a fabricated Disneyland version of what is Irish."
So where should I start?
Many editions available for sale now tend to be bottled around 40% ABV, and can even come in different flavours. Below you'll find a selection of prime poitíns from Micil and Teeling, with higher-strength examples from Knockeen Hills and John O'Connell's for those who are so inclined.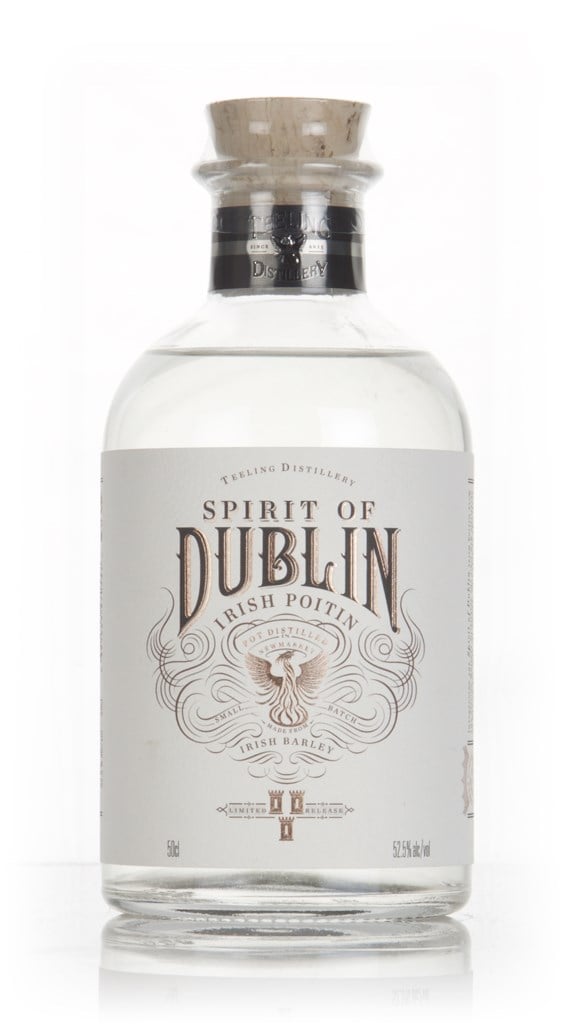 Teeling Spirit of Dublin Irish Poitín
The first spirit released from the Teeling Whiskey Distillery in Dublin, this superb creamy and spiced poitín is Teeling's take on the traditional Irish spirit, which boasts sweet baking notes and a dry fruity edge.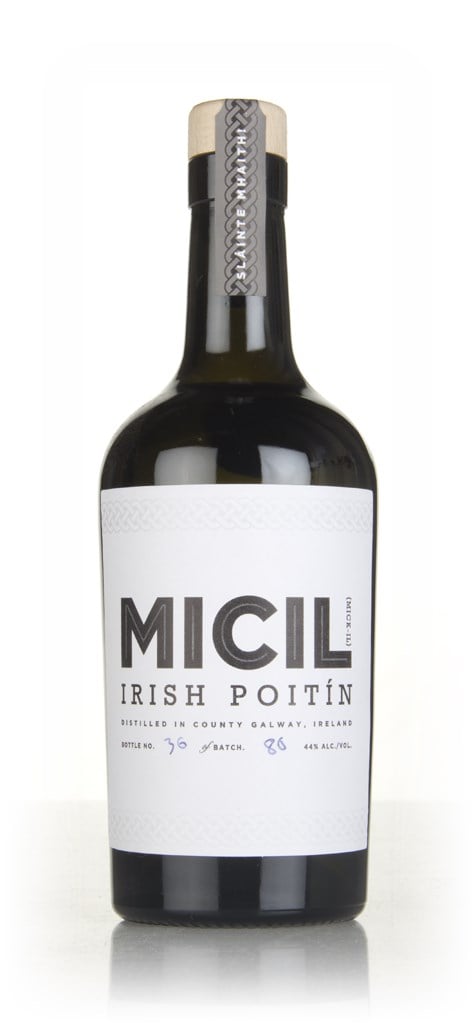 Micil Irish Poitín
From the beautiful coastal city of Galway on the west coast of Ireland comes this grain-based spirit from Micil, which is simply teeming with menthol, violet and vanilla notes, plus a peppery heat.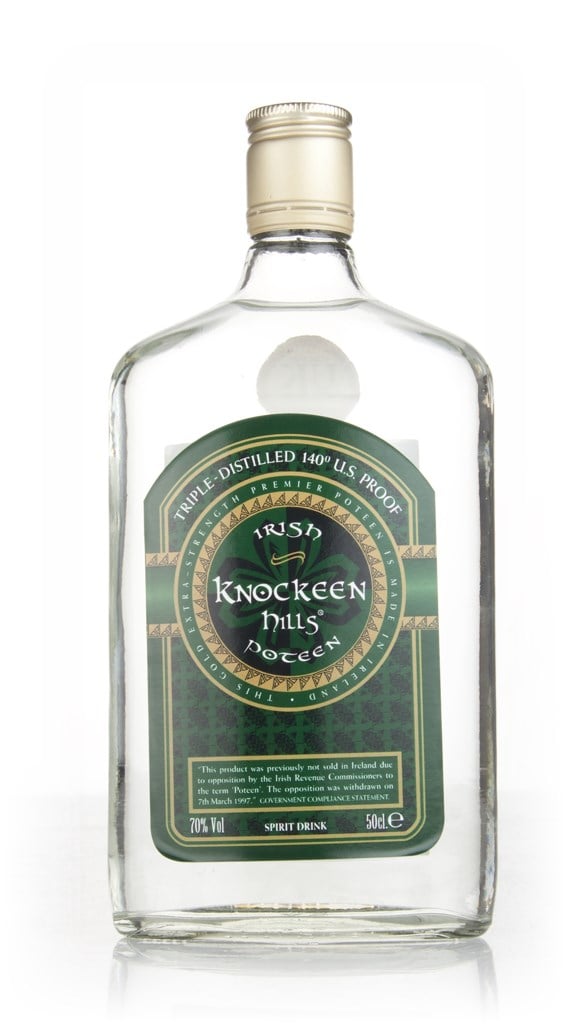 Knockeen Hills Irish Poteen Gold Strength 50cl
Created by Knockeen Hills, one of the most well-known producers of the traditional spirit, this warm and drying bottling carries notes of sweet vanilla, Brazil nut and a little citrus with a grainy and slightly herbaceous character.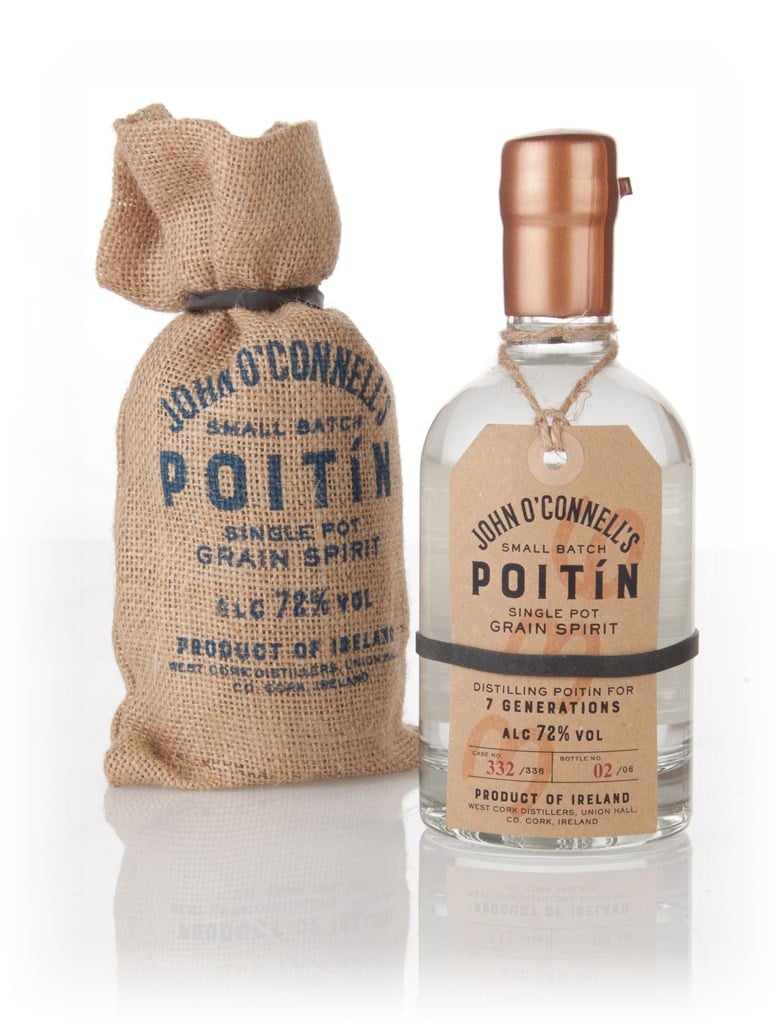 John O'Connell's Small Batch Poitín
A small-batch bottling made with local barley, sugar beet and spring water, this weighty edition is brimming with notes of light cereal, sweet earth and a little white fruit.
So there you have it: Poitín. A significant part of Irish heritage that should be embraced and enjoyed, just as it was intended. We'll leave you with the words a poet from Meath spoke about poitín in the mid-19th century. From all of us at MoM, Happy St. Patrick's Day!
'Bad cess to this poitín:
Woe to those who don't take it –
Many a thirsty heart
does it lift
There's none from king to beggar
Who wouldn't like to be near it,
The more he gets used to it
The more he will like it'
Sláinte!