In celebration of St. David's Day, we're exploring the revival of Welsh whisky. Join us as we look back on its remarkable history, talk to those who are leading the category's comeback and consider its exciting future.
Whisky is in a period of unprecedented growth. Countless distilleries are popping up on almost every continent. Malt enthusiasts have never had so many options to choose from. 
However, with St David's Day just around the corner (1 March) we thought it was an apt moment to champion the Welsh option. After all, its fledgeling scene is producing some absolute corkers, and this looks set to continue over the coming years.
From humble beginnings
There are countless stories about Wales and its long history of alcohol production. One tale suggests that Ireland's beloved St. Patrick was actually Welsh, and enlightened the UK with distillation techniques he learned from his time in France. Another tells of Reaullt Hir 'The Great Welsh Warrior' who supposedly distilled 'chwisgi' (whiskey) from braggot (mead made with both honey and barley malt) brewed by the monks of Bardsey Island in AD 356. Then there's the 'Mead Song', which was uncovered in a manuscript of the 6th century Tales of Taliesin, which tells of Welsh distillation.
These legends have been widely discredited and disputed. Archaeology suggests there were small stills throughout Wales around the 4th century, but we know little else about this discovery. Yet there's plenty of heritage when it comes to the art of whisky distillation, aside from the tall tales.
Wales' relationship with the world of whisky tends to relate to people who left for America. It was suggested that Jack Daniel was Welsh and, even though this was rejected by the Tennessee brand, it did acknowledge that his grandfather was certainly from Wales. American whiskey-based liqueur Southern Comfort was initially produced by Welsh distillers. Evan Williams, the first commercial distiller in Kentucky, originally hailed from Dale in Pembrokeshire, where his family opened a distillery in 1705. He left Wales for the US and in 1783 began producing Evan Williams bourbon.
The decline of Welsh whisky
While we may never know just how much whisky distillation was taking place in Wales over the century, we can certainly trace its decline by the turn of the 20th century.
The Welsh Whisky Distillery Company – founded in Frongoch, Bala in 1889 – was the last of its kind. The mood at the time was optimistic for its success; the distillery was funded by a substantial capital of £100,000 (around £12 million give or take, in 2018 terms) and its full production capacity was anticipated to reach 150,000 gallons per annum. This would have made Frongoch the 17th largest malt distillery in the UK. But its fortunes didn't last long – the business was liquidated in 1910.
Part of the issue for Welsh distillers was that it was susceptible to disruption from the strong religious foundations in the country. The temperance movement (an organised social movement committed to reducing the consumption of alcoholic beverages) was substantial in this era, and a lot of people were prepared to get quite violent against distillers to defend it. 
Combine that with the financial difficulties that naturally occur when attempting to build a brand centred around a spirit you have to wait many years to mature and you've got a recipe for disaster.
The cruellest blow came in 1915 when Chancellor Lloyd George introduced the Immature Spirits Act in an attempt to reduce the impact of alcohol on the war effort. It stipulated that whisky must be matured for at least three years, which ultimately contributed a great deal to the drink's eventual reputation as a premium product. Lloyd George, the only Welshman to ever be Prime Minister, ironically contributed a great deal to the Scotch industry through this legislation by inadvertently contributing to its luxury status. The move, however, came too late for the Welsh whisky category to take advantage of.
Back with a bang
It wasn't until the 1990s that attempts were made to revive distilling in Wales. The Welsh Whisky Company, now known as Penderyn, built a distillery in the Brecon Beacons National Park and production commenced in 2000. The first whisky commercially produced in Wales for a century was launched on St. David's Day, 1 March 2004. It would prove to be the turning point for Welsh whisky. 
Penderyn has since forged itself a respectable position within the wider whisky community through its commitment to innovation and its appreciation of its national heritage and culture. Creating an identifiable style was paramount to this success and with help from the late, great Dr Jim Swan, Penderyn was able to distil a recognisable core bottling, Penderyn Madeira Finish. Aged initially in Buffalo Trace bourbon barrels, the whisky was finished in Madeira wine casks on Swan's recommendation and was met with rave reviews.
The calvary arrives
For nearly two decades, Penderyn was flying the flag for Wales alone. Alongside its stellar work, an important factor in the Welsh whisky revival has been the establishment of other brands and distilleries.
In 2016 the Dà Mhìle distillery near Llandysul helped make Wales an official whisky-making country when it bottled its first variant, an organic single grain whisky. According to European Union alcohol regulations, a country has to have at least two distilleries making and marketing whisky to be recognised as a legitimate whisky industry.
Dà Mhìle is not alone, however. Hot on its heels was Aber Falls, a distillery established just a stone's throw from the gateway of the Snowdonia National Park in 2017. While its whisky won't be available for a few more years, Aber Falls has released a premium range of small-batch, handcrafted gins and liqueurs, and it's very much planning to become a regular creator of whisky.
Welsh Whisky is well and truly back
At the time of writing, the future of Welsh whisky is incredibly exciting. In June 2016, Penderyn announced that it was planning a new distillery at the historic Copperworks site in Swansea. Discussions are also underway for another distillery in Llandudno, North Wales. Penderyn has also begun making serious inroads into China, Japan, Russia and the US.
The first minister of Wales, Carwyn Jones, described the distillery as "one of the great Welsh manufacturing success stories of recent times", while UK prime minister Theresa May even said she would be enjoying a dram as her Christmas drink in December 2017 – a month in which Penderyn announced a record in annual sales. Perhaps the most satisfying aspect of this revival has been that it has come on Welsh whisky's terms. The style is no copy of Scotch or Irish and there were no shortcuts taken. 
While researching this article I spoke to Jon Tregenna, media manager for Penderyn Distillery, who told me there's a word in the Welsh language – 'Hiraeth' – which some take to mean 'homesickness', or 'yearning', but for others, there is another definition: 'A sense of loss for an ancient land'. It is his belief that drinking authentic Welsh whisky allows an individual to tap into something elusive and very Welsh, or as he says, "a secret pride for our small and romantic nation." This St. David's Day seems as good a time as any to celebrate that.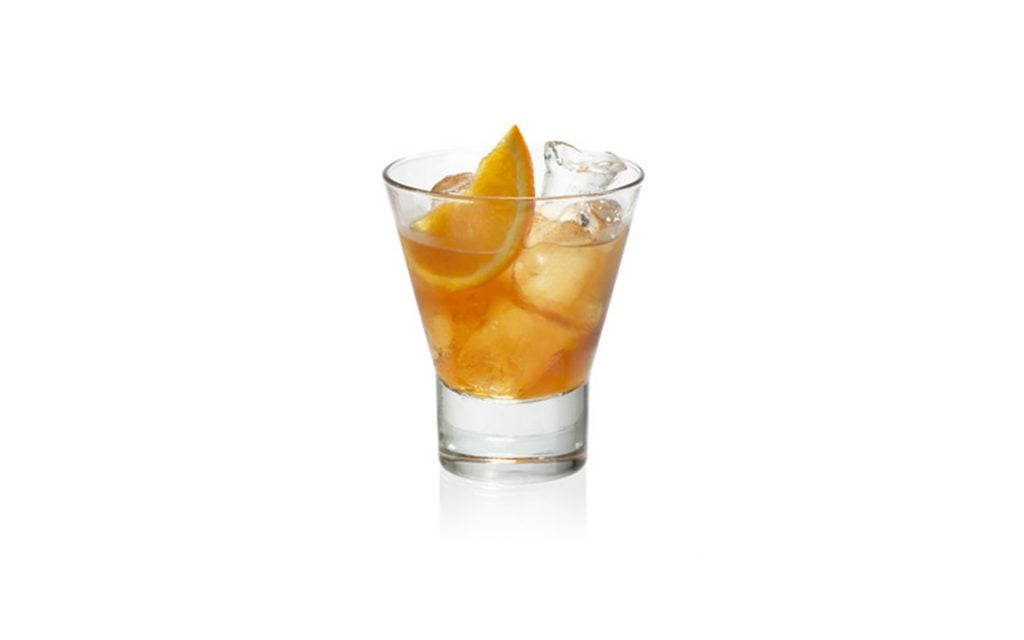 A St. David's Day cocktail:
Penderyn has also kindly provided us with a cocktail recipe to kick off the St. David's Day celebrations, using Penderyn Madeira Finish. It's called the Iechyd Da, which means 'good health' in Welsh, and makes for the perfect toast for St David's day. There's even a delightful food pairing, complete with a recipe!
Ingredients: 50ml Penderyn Madeira, a spoon of Welsh honey, 10ml blood orange juice, 2 dashes of orange bitters (finding one shouldn't be a problem)
Method: Pour all ingredients in whisky tumbler, add ice and stir. Simple and delicious!
Food Pairing: Experience the very best of Welsh cuisine with this classic, a Cockle, Bacon and Laverbread (seaweed) quiche.
From all of us at MoM, Dydd Gwyl Dewi hapus!