Irish gin is bringing its A-game for 2018 – so this St Patrick's Day, why not ditch the obligatory green pint in favour of botanical brilliance from one of Ireland's most dynamic spirits producers? We'll show you around…
St Patrick's Day celebrations are on the horizon, which means shamrocks, parades, and plenty of craic. And while our love for Irish whiskey knows no bounds, it seems apt to turn our attention to the Emerald Isle's juniper obsession.
The number of Irish gin-making distilleries exploded in 2017, and there are now more than 30 diverse, flavourful and often regionally-inspired brands to choose from. What's more, exports of Irish gin more than trebled last year according to the latest data from the Alcohol Beverage Federation of Ireland (ABFI), so clearly we're loving the lot.
Whether they're hand-foraging botanicals, sourcing unusual base spirits, or making history in the gin category, Ireland's distillers are certainly a creative bunch. Join us as we traverse north to south and east to west to uncover some of their most compelling gins…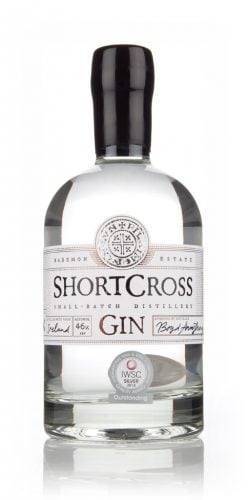 Shortcross Gin
Shortcross Gin
Our voyage starts in Northern Ireland at the Rademon Estate Distillery, home to the vibrant and floral Shortcross Gin. Established in 2012 by husband and wife team Fiona and David Boyd-Armstrong, the distillery is located on the synonymous family estate – one of Ireland's oldest – just outside Downpatrick in County Down. This small batch gin is made using their custom made still, which features a 450 litre copper pot still and two enrichment columns that each house seven individual bubble plates. While the duo keep the full recipe to themselves, foraged wild clover and locally-sourced green apples appear on the botanical list, alongside elderflower, elderberry, juniper, coriander, orange peel, and cassia.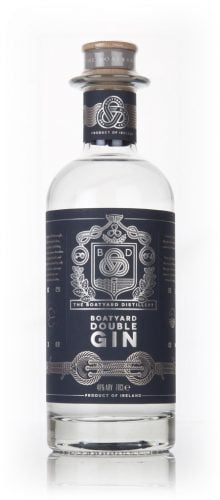 Boatyard Old Tom Gin
Boatyard Old Tom Gin
Skip across to the organic "farm-to-bottle" Boatyard Distillery in Lough Erne, which first threw open its doors back in April 2016. The brainchild of former London Distillery Company chief operating officer Joe McGirr, Boatyard made history last year as the producer of Ireland's very first Old Tom gin. To make this delightful bottling, the team ages their most excellent Boatyard Double Gin (which counts sweet gale and grains of paradise among its botanicals) in first-fill bourbon barrels from Kentucky, before sweetening the liquid with Fermanagh honey. Lovely stuff.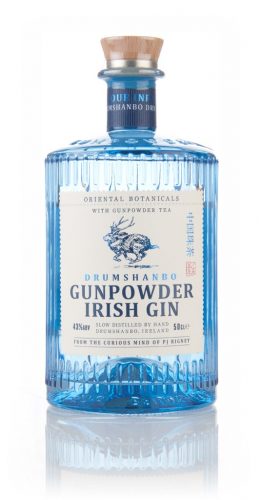 Drumshanbo Gunpowder Irish Gin
Drumshanbo Gunpowder Irish Gin
Hop over the border and traverse through rural Ireland until you find yourself at The Shed Distillery of PJ Rigney in Drumshanbo, County Leitrim. The distillery, which is perched on the edge of a lake, is the creator of Drumshanbo Gunpowder Irish Gin – made with vapour-infused oriental lemon and lime, fresh grapefruit and gunpowder tea. If you can stop marvelling at the bottle for long enough to pour yourself a G&T, you'll find a bright, refreshing and spiced gin within. Earlier this month, The Shed was granted planning permission for a visitors centre, so keep your eyes peeled for updates.
Glendalough Distillery
Glendalough Wild Botanical Gin
Head south-east to Dublin, and follow the trail down the coast until you find yourself at County Wicklow's Glendalough Distillery, which was founded by five close friends back in 2011. While you'll likely recognise Glendalough for its fascinating whiskey portfolio, the truth is those folks know how to craft a cracking gin n'all. Glendalough Wild Botanical Gin is their latest juniper-y offering, and it's made from fresh (rather than dried) botanicals picked wild from the mountains around the distillery by professional forager Geraldine Kavanagh. Flavour-wise, it's said to capture all four Irish seasons in a bottle.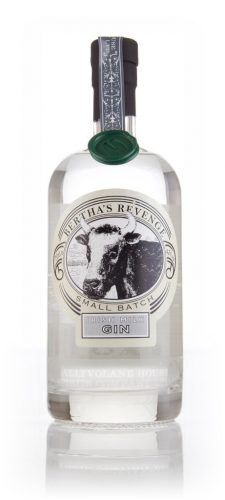 Bertha's Revenge Irish Milk Gin
Bertha's Revenge Irish Milk Gin
Continue following the coastline south, then swing a sharp left inland. Where are you? At Ballyvolane House in County Cork, home to Bertha's Revenge Irish Milk Gin. It's named after Bertha ('Big Bertha' to those who knew her) from County Kerry, who was the oldest cow in the world when she died in 1993, just three months away from her 49th birthday. The gin combines whey alcohol sourced from local dairies with botanicals such as sweet orange, almond, cloves, cumin, elderflower, and sweet woodruff.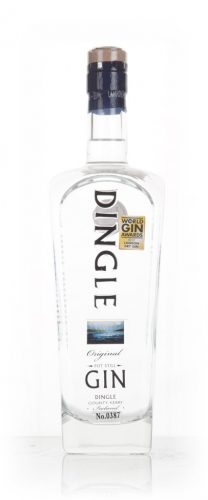 Dingle Original Gin
Dingle Original Gin
For our last stop, we're scooting across to the west coast of Ireland – specifically The Dingle Whiskey Distillery in County Kerry – for a taste of London Dry. The distillery, which was founded by the chaps behind Porterhouse Brewing Company in 2012, may have an obvious whiskey focus, but that's not to say they haven't put just as much care and attention into their portfolio of white spirits. Dingle Original Gin is a juicy, floral number that allows the juniper to shine, made with rowan berry from mountain ash trees, as well as fuchsia, bog myrtle, hawthorn and heather, among other botanicals.
Have we missed your favourite Irish gin distiller? Give them a shout-out in the comments below.