You can wave goodbye to mulled wine, carol singing and the Queen's speech this year: Brits want cocktails, TikToks and WiFi for Christmas, according to new research from Bacardi. We can't help grandma find the unmute button on Zoom – sorry – but we can help you whip up cocktails at home. Read on for four tried-and-tested festive tipples…
We all knew Christmas would look a little different this year. Even before the latest lockdown was announced, almost two-thirds of us were planning to ditch in-person gatherings in favour of digital meet-ups this year, according to a survey of 1,000 Brits aged between 18 and 55. From hosting a virtual Christmas quiz (36%) to opening presents via video call on Christmas morning (32%), this year's celebrations will be largely of the virtual variety.
That isn't necessarily a bad thing, either. Nearly a third of those surveyed admitted being "secretly thrilled" they won't have to visit extended family, while two in five are relieved they can skip the office party. Almost 40% said they were looking forward to embracing 'more modern' Christmas customs – which explains why almost three quarters of us plan on ditching sprouts, eggnog and bread sauce this year.
Their replacements? Vegan nut roast, family TikTok videos and after-lunch Espresso Martinis, the research found. Indeed, half of the people surveyed reckon they'll be incorporating cocktails into their Christmas celebrations more than in previous years, with almost one in five saying cocktails are "a must". To help you fine tune your recipes, we attended a cocktail masterclass hosted by Bacardi portfolio ambassadors Andrea Montague and Gianluca Pavanello Canella. Here's our top tipples: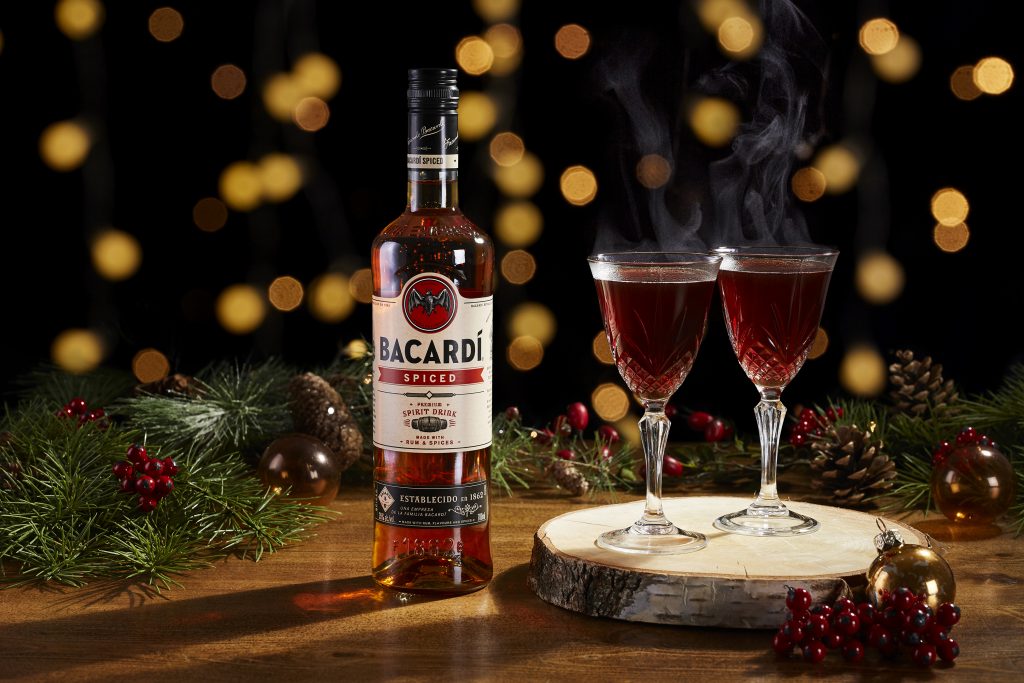 Bacardi Spiced and Sparkle
We're allowed to be biased, so we'll say it. This was our favourite serve. The Bacardi Spiced is packed with cloves and vanilla, and it pairs beautifully with the tart sweetness of the cranberry juice. The big, bold, juicy red wine float is the cherry on the cake. "A lot of the cocktails that we see trending at the moment are something that sparkles –  something that's a little bit out of the norm," says Montague. "This really sits very well with this time of year."
35ml Bacardi Spiced
10ml lemon
15ml sugar syrup
35ml cranberry juice
35ml red wine
Method: Build all ingredients – except the red wine – in a glass over ice. Stir to combine, add more ice, then pour over the red wine float over the top. Garnish with a lemon twist. 
Top tips: To make a hot version, warm all the ingredients except the Bacardi Spiced in the microwave or over the hob, then add the Bacardi Spiced before serving. Delicious.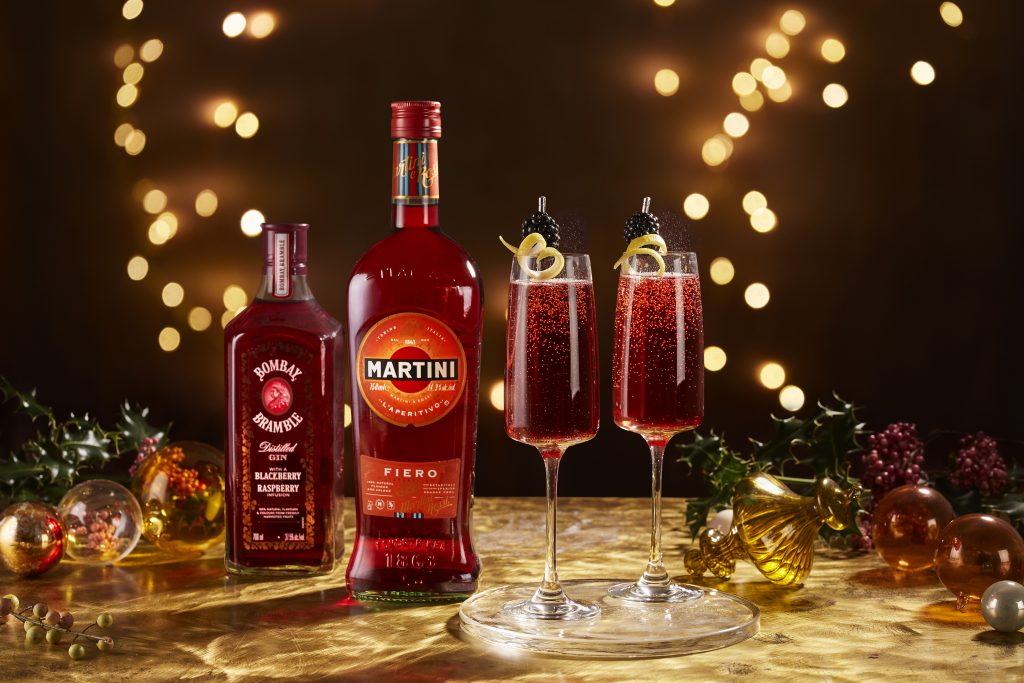 Martini Fiero Berries Royale
Super wintery, with berries, fizz, citrus, and a juniper from the gin – all rounded out with that lovely orange flavour from the Fiero. "When you hear the word Royale in any kind of drink or cocktail, usually it will involve some sort of sparkling wine," says Pavanello Canella. "It can be Prosecco, it can be Cava, it can be Champagne." You can get away with using any of those in this drink, we reckon.
25ml Martini Fiero
25ml Bombay Bramble Gin
10ml blackcurrant syrup
Martini Prosecco to top
Method: Combine Martini Fiero, Bombay Bramble and blackcurrant syrup in a shaker with plenty of ice. Shake for around eight seconds and double strain into a flute glass. Top with Martini Prosecco. Garnish with a lemon twist and a blackberry. 
Top tips: When you're making any drink, always start with the cheapest ingredients, says Pavanello Canella. "That way, if you make a mistake, you can restart and your waste is going to be minimal," he says. If you don't have blackcurrant syrup, buy blackcurrants in a can, drain out the liquid, and it's basically the same thing. Oh, and put your flute glass in the freezer 10 minutes before you make the drink. "That way, you're going to have a nice frozen glass for a colder drink," he adds.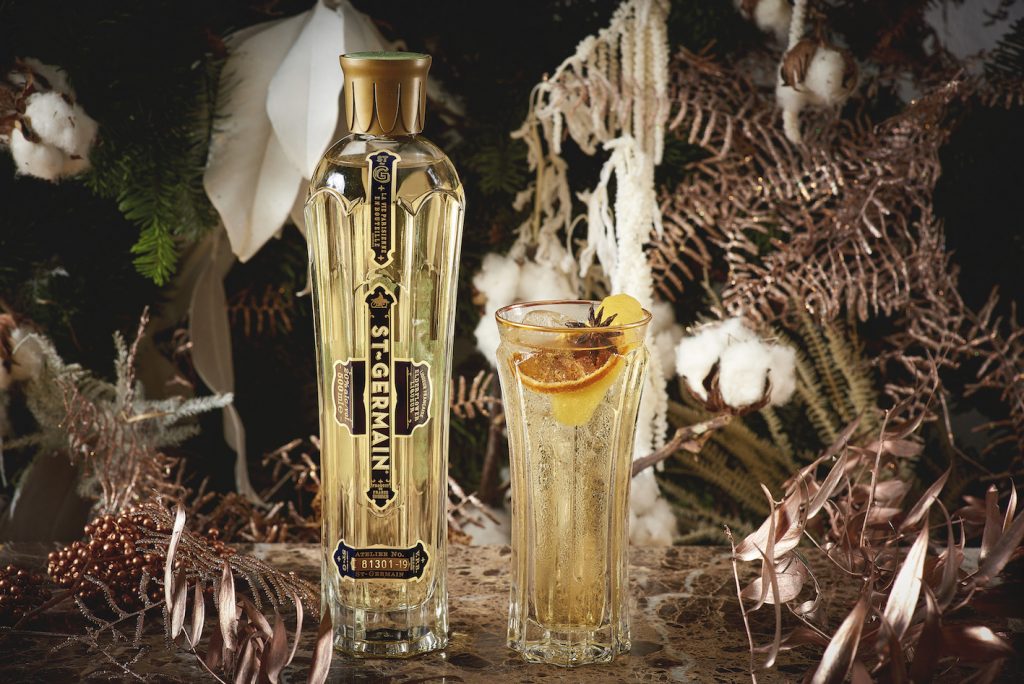 St Germain Festive Spritz
This low-ABV drink strikes the ultimate balance between seasonal frivolity and unfettered indulgence. It's also very tasty and incredibly straightforward to make. "This is a really easy celebratory drink, garnished in a very festive way," says Montague. You can use sparkling water or soda, she adds, although the latter is more effervescent and has "a little bit more bite, a little bit more spritz to it."
40ml St Germain
60ml Prosecco
60ml sparkling
Soda water
Method: Combine all the ingredients in a Collins glass. Stir, then gently add ice. Garnish with a lemon twist, dehydrated orange wheel, and star anise.
Top tips: Before you start making the drink, pre-freeze the glass as Pavanello Canella explained above, or simply swirl a few ice cubes around the bottom to chill it slightly. Make sure you remove them before adding the ingredients, though. "As soon as Prosecco hits ice, it's going to fizz up and go everywhere," says Montague. "Even if it doesn't go everywhere, you've expelled some of the bubbles, so you're going to end up with a flatter drink." 
To make dehydrated orange wheels at home, start by heating your oven as hot as it can go. Then, slice an orange really finely and lay them out on baking paper. Turn the oven completely off, then add the slices to the oven and close the door. "In about an hour's time you can take them out and you've got dehydrated orange slices," says Montague. "They're wonderfully fragrant and they last forever in a little air-proof container."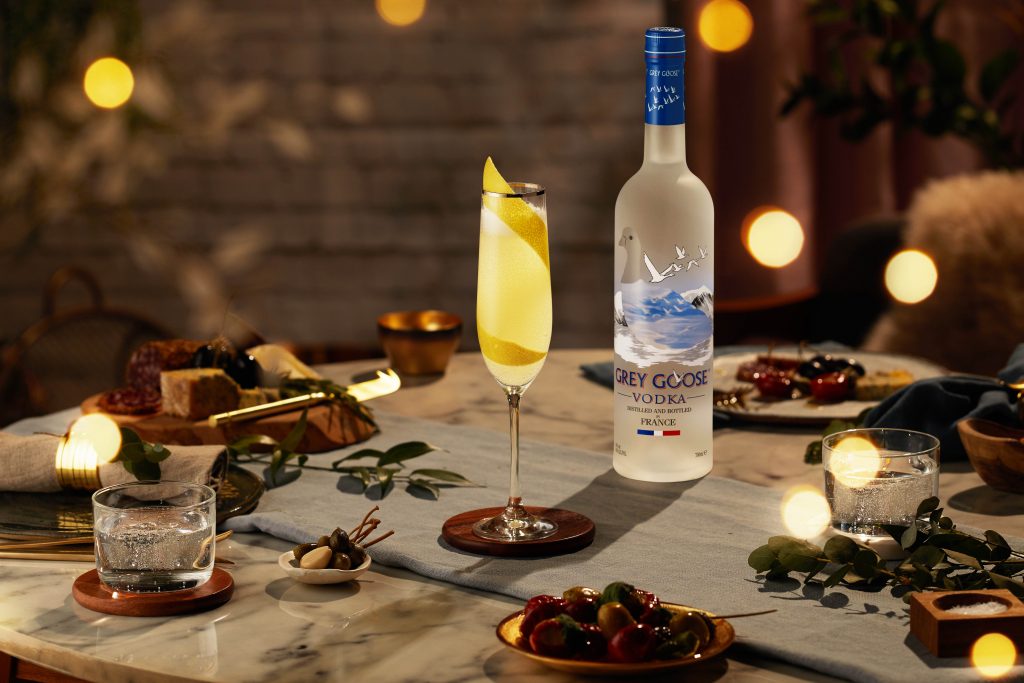 Grey Goose Countdown
A real showstopper, this drink is a party in a glass. "It's like a riff on a French 75, but using vodka instead of gin, and with a fruity, tropical but slightly citrusy and bitter note as well," says Pavanello Canella. The grapefruit peel is more than a mere garnish – it brings a real zesty freshness. Express the oils over the top and around the stem before arranging it in the glass.
35ml Grey Goose
15ml light agave syrup
25ml yellow grapefruit juice,
25ml pineapple juice
Ginger ale to top
Method: Add all ingredients except ginger ale into a shaker filled with ice. Double strain into a flute glass and top with ice-cold ginger ale. Garnish with a grapefruit peel.
Top tips: When you're measuring out your ingredients, start with the agave, says Pavanello Canella, because it's thick and coats the jigger. "The rest of your ingredients will wash out the remaining liquid that is going to be coating your measuring tool," he says. And when it's time to shake, put some extra welly into it. "We have to shake harder and longer, because the drink has citrus juice in it," says Pavanello Canella. "Shaking actives all those flavours and lifts them up – when you shake you're adding oxygen and aerating the drink."