The other day we were having a conversation here at Master of Malt about good value whiskey, as we often do. One thing we all agreed is that you get a lot of bang for your buck with big brand bourbons, as well as some pleasing alliteration. So when the opportunity came to taste through the core range from Heaven Hill, one of the giants of American whiskey, with Susan Wahl, vice president of American whiskeys no less, and chief marketing officer Matt Blevins from the US and the UK brand ambassador Chris Smith from the Blind Pig bar in London, I jumped at the chance.
Wahl and Blevins, both equipped with the kind of dreamy Southern American accents that one would hope for in people from the Kentucky whiskey industry, were over for a whistlestop tour to promote the brands. Blevins had recently joined the firm from Brown-Forman while Whal was something of a Heaven Hill life with 20 years under her belt, woman and girl. We tend to think of bourbon as quite well established over here but Blevins thinks they "have only just scratched the surface of global demand" for American whiskeys. Wahl agreed, describing the industry as "very nascent." 
The Heaven Hill story
Heaven Hill dates back to 1935 when it was founded by the Shapira family and a distiller called Joseph Beam, yes from the same family as the famous bourbon. They began distilling in Bardstown, Kentucky at a time when the bourbon industry following the repeal of Prohibition in 1933 was at a low ebb. They created the Elijah Craig and Evan Williams brands, inspired by two people instrumental in the growth and development of bourbon (read our bourbon guide for a brief history of the category).
The business is in the hands of the Shapira family but the whiskey is now made at the Bernheim Distillery in Louisville Kentucky following a fire that burnt down the original distillery in 1996, a perennial risk in the whiskey business (insert joke about risky business). A brand spanking new $135 million distillery is in the pipeline in Bardstown. The head distiller is Conor O' Driscoll who took over from the great Parker Beam (yes, same family) who died in 2017. As well as the two main bourbon brands, Heaven Hill also makes Mellow Corn whiskey, Rittenhouse Rye, and owns various other brands including FEW whiskey in Illinois, Widow Jane in New York and Ocho Tequila. All great favourites here at Master of Malt.
Heaven Hill regular
The company makes use of six different mashbills but largely uses just one for bourbon known as Heaven Hill regular which is made up of 78% corn, 10% rye and 12% malted barley. Unlike producers such as Four Roses, they have just one yeast strain with ferments taking around three to five days. The vast majority of whisky is made in column stills though they do make a little pot still whiskey at the Evan Williams Experience mini-distillery in Louisville.
Most of the differences in the various bourbons are therefore based on how long they are aged and crucially where they are aged with different parts of the rickhouses offering startling different ageing options. It can be a 10 degree centigrade difference in heat between high and low barrels. In the hottest parts of the warehouse, the casks lose water and gain ABV with time. The output is huge – the distillery produces around 1500 barrels of whiskey per day!
There are various fancy cask finishes as well including a Cognac one but we were just there to talk through the core range. Enter magnificently bearded and tattooed barman Chris Smith from the Blind Pig. Despite not having the mellifluous accent of the Americans, Smith clearly knew his stuff and it was great fun tasting through the whiskies with him. 
Tasting Heaven Hill whiskeys

I had long wondered about this whiskey just because it looks like packaging hasn't changed since 1953, like no brand director has ever been near it. Wonderful! It's made from an 80% corn mash bill with the rest malted barley and rye. Mellow Corn can't be classed as a bourbon because it's partly aged in used and uncharred American oak casks. It's 'bottled in bond' which means that it's at least four years old and 50% ABV.  
The name is apt as this is indeed very mellow and tastes of corn. There's layers of butterscotch, vanilla with just a little spice. It's a lot like a light grain whisky from Scotland. It's about the smoothest thing you can imagine – I reckon it'll be superb in a Highball.

Next up was a whiskey that couldn't be further away from mellow corn, it's Rittenhouse Straight Rye and also 'bottled in bond'. Smith described it as a reverse bourbon because it's 51% rye, 37% corn and 12% malted barley. So not a high-rye percentage and the flavour is more malty rye bread, ginger. liquorice and cinnamon than chilli peppers you get in some rye whiskeys with quite a bit of sweetness. It manages to be both incredibly drinkable and pack a punch in terms of flavour – you can see what Smith described as a bartender's best friend. quite incredibly drinkable.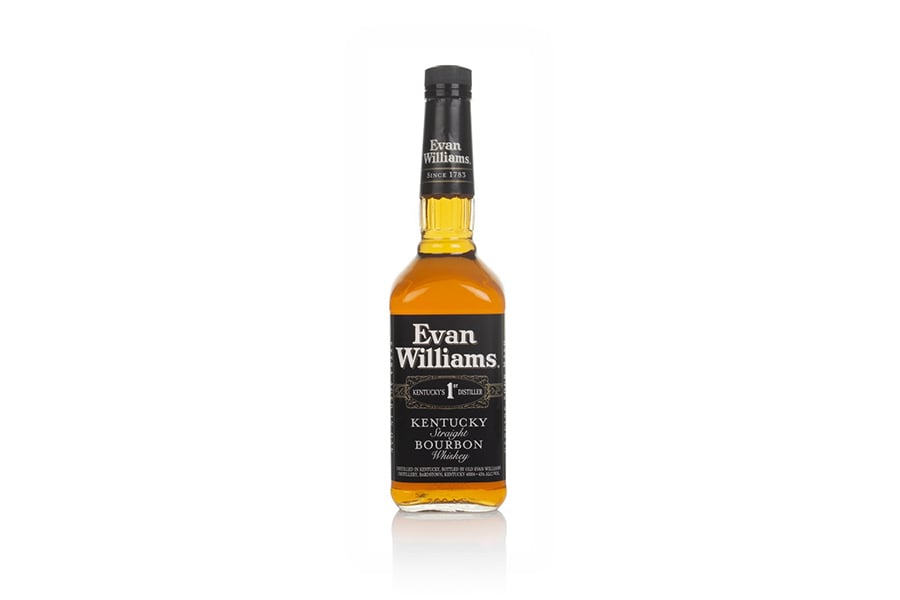 And then it was on to the bourbon. We began with Evans Williams which despite sounding like a fly half for Wales is actually one of the grand old names of bourbon. The idea with this one according to Wahl is to be "older and stronger" than the rivals so it's 43% ABV and around 5-6 years old. This one was a real revelation for me. It's made with the classic Heaven Hill regular mashbill, and it produces a whiskey that is dry and spicy with tobacco, cinnamon, and toffee with some wood tannin and the unmistakable taste of mint on the finish. Really superb stuff especially at under £30 a bottle. I think its lack of sweetness, and complexity for the money will make it of interest to Scotch whisky lovers who may have previously turned their noses up at bourbon. If you want to get into American whiskey this is the place to start.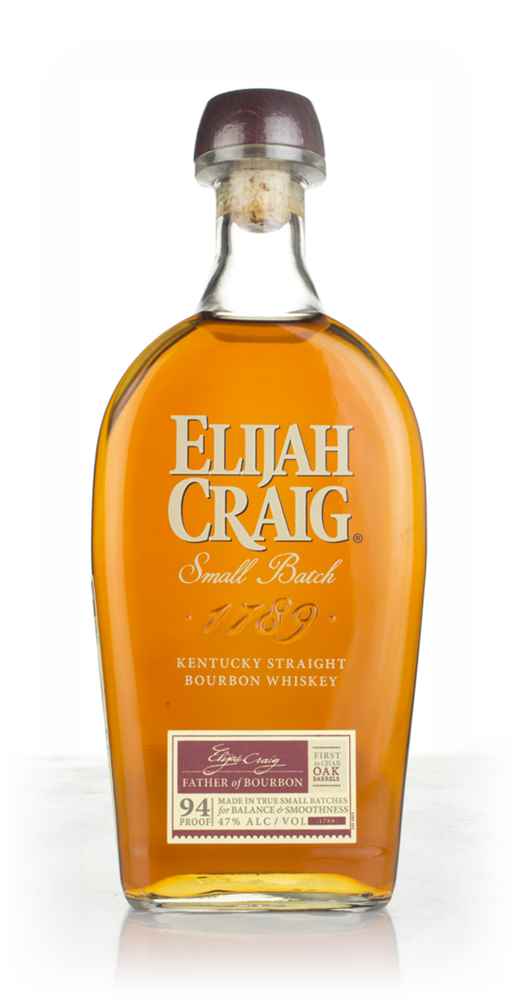 And finally we went on to the mighty Elijah Craig. This is made in the same way from Evan Wiliams but from older whiskies carefully selected from a cross section of barrels from around the rickhouse. Smith said that 'each barrel is like a snowflake', they can be so different. This is between 8-12 years old and bottled at 47% ABV. It's quite a change from the mellow, easy-going Evan Williams being packed full of bitter dark chocolate, ginger, with prominent wood tannins. It's really a whisky you can chew on so it's worth sipping very slowly. I'd love to have had more time with this one out of a proper tasting glass. 
So that's the Heaven Hill core range. Four delicious whiskies and all for under £50 (on the day this article was published). If it was my money I was spending, I'd just buy the Evan Williams and spend any savings on pizza.