Our last batch of MoM bottlings for the year features an Italian blend, a trip to tropical fruit territory, and a final 2022 secret from Speyside. 
After the past few weeks' wild excesses and somewhat collectors-only prices, we're coming back down to earth for this batch of releases with some good old-fashioned drinkin' whisky.
There're a couple in this set of releases that really caught my eye as sitting in the sweet spot of drinkability, value, and deliciousness – but truth be told you'd be delighted with any of this week's haul – and now that we're into delivery in time for the new year (as opposed to Christmas) the 'drinkin' whisky' category feels like it's a good bet.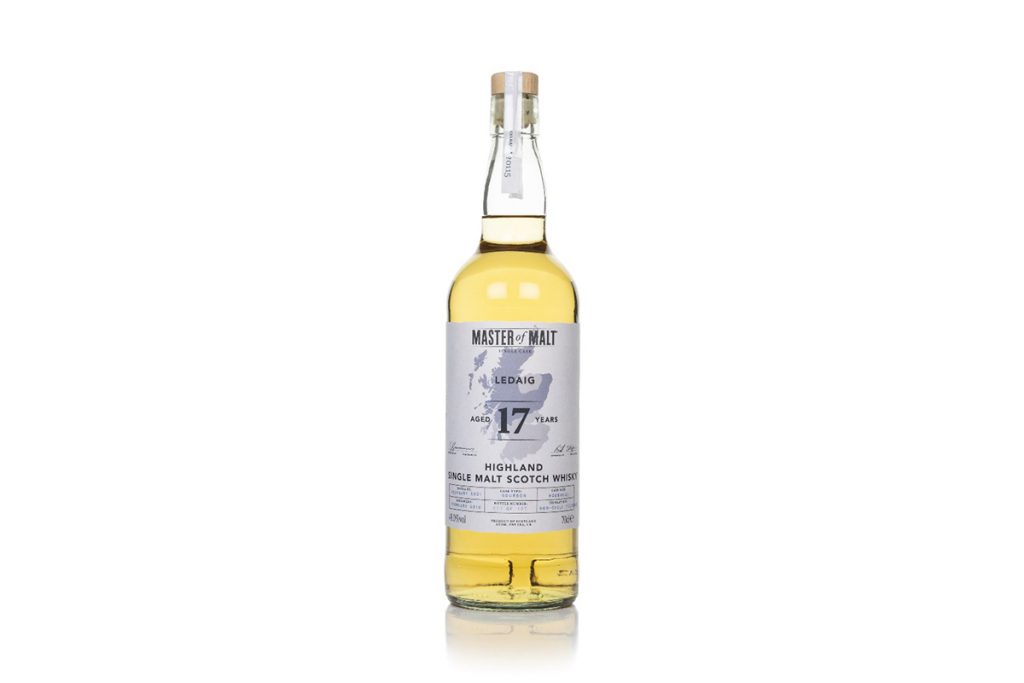 The first of the two which really caught my attention was the 17-year-old Ledaig. This is whisky distilled at Tobermory on the Isle of Mull, the moniker 'Ledaig' has something of a circular past, it's used nowadays to denote the peated stock made at the distillery, but curiously, Ledaig was actually the original name for the distillery, used from its inception in 1798, right up until (extremely pleasingly from a swapping numbers in the middle of the date point of view) its acquisition in 1978 and subsequent re-opening in 1979.
Getting hold of heavily-peated whisky with a decent amount of age on it has never been a particularly cheap affair, but in recent years as the prices of OBs have climbed inexorably skyward*, independent bottlings like this one begin to look like a bargain purchase as opposed to a quirky, niche 'look at me I'm different' luxury. 
The way that peat interacts with oxygen and time is nothing short of magical, and at 17 years of age, it's just beginning to fall over into the familiar (and utterly nonsensical from anything other than an impenetrably complex organic chemistry point of view) tropical fruit territory.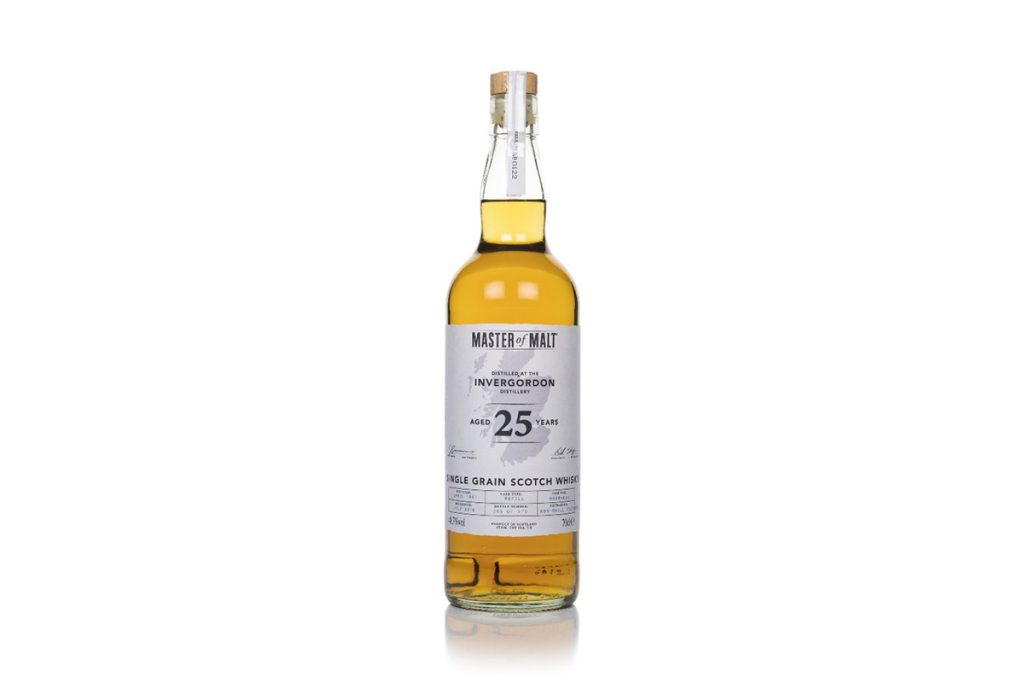 The second bottle catching my eye this week was this – a quarter-century-old grain whisky distilled at Invergordon, for £65. As life-altering bargains go, single grain really is up there with the best of them. I'm forced to remind myself that we're living in a halcyon period where for some unknown reason John-Q-Everyman hasn't really clocked what's going on yet. The sly bastard clocked it for ox cheeks and beef short ribs a few years ago, and I've not really forgiven him, but to date, he seems not to have done so for grain. Which is nice.
At 25 years of age, this incredible grain is showing deep, complex flavours, whilst remaining very much on the sweet side of things. Like a baby bourbon, but with age doing the heavy lifting instead of oily spirit.
Now I'll confess something here, but I'll start with a story, as is my wont. It was a few years ago, and (apologies if you're reading this – I've completely forgotten who you are) a pal pointed out to me (an observation, not a criticism I hasten to add) that it wasn't particularly usual, when offering someone a beer, to pull three or four cans out of the fridge, and create a blend of various IPAs, citrus-infused whatchamacallits, and hazy NEIPAs on the fly between a couple of glasses. It's something I've done for years though, and whilst the purity of a particular expression is always interesting, I'm more interested in how they work together, and whether I can make something which is more than the sum of its parts. 
A confession
The confession is this: for at least the past few years I'd say my whisky-drinkin' time has been split 50:50 between having a dram of something straight out of the bottle, and creating something of a 'proto-blend' (again on the fly). Some work, some really work, and some really don't. Absolute sacrilege I'm sure to the dude (and it's invariably a dude) in the corner of the whisky bar who will scowl at the newbie for asking for an ice cube, but the answer is (or should be) the same from both of us. It's my whisky – do one. 
You can see the results of some of this thinking/experimentation coming out in the &Whisky range at the moment, but the main reason I raise it now is that this particular Invergordon really does fit the bill perfectly for that 'more than the sum of its parts' thinking. 
To start with, I'd recommend taking say 90-95% of this whisky, and hitting it with a tiny little splash of something extremely heavily peated (oh, wait, we've got a Ledaig above haven't we? What a lovely coincidence). This acts as something akin to a 'seasoning', lifting the grain and giving it something extra. Worth a try if nothing else?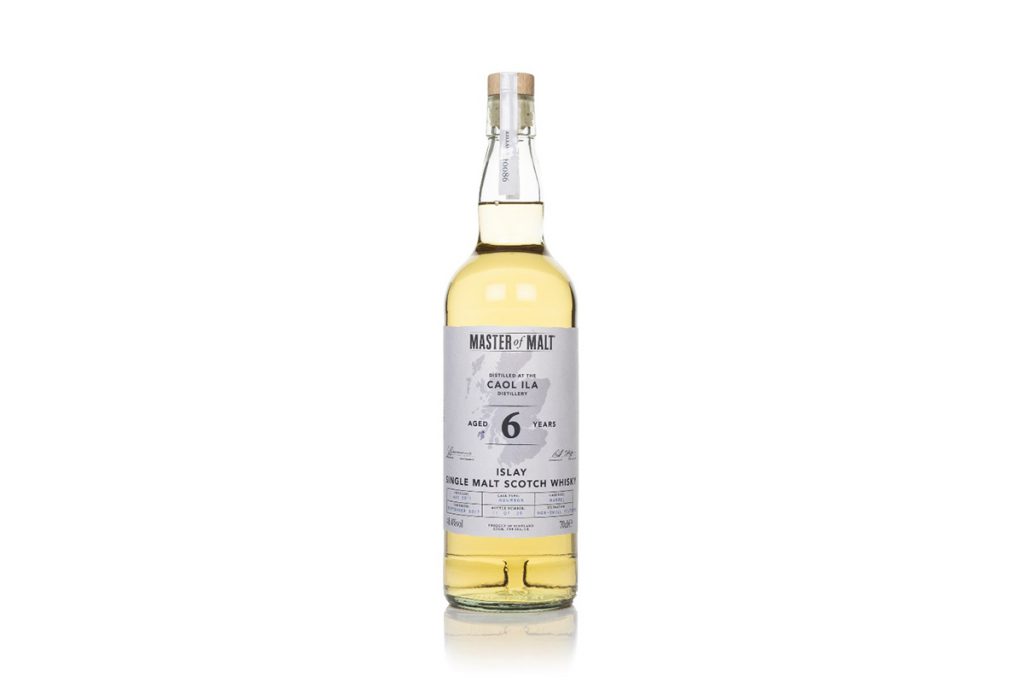 Next up in this week's line-up is a very young, and extremely feisty Caol Ila at 6 years of age. Fresh from a first-fill bourbon barrel, it's picked up colour beyond its years already, and the sweetness that tends to be imparted by these casks is here in spades. Delicious.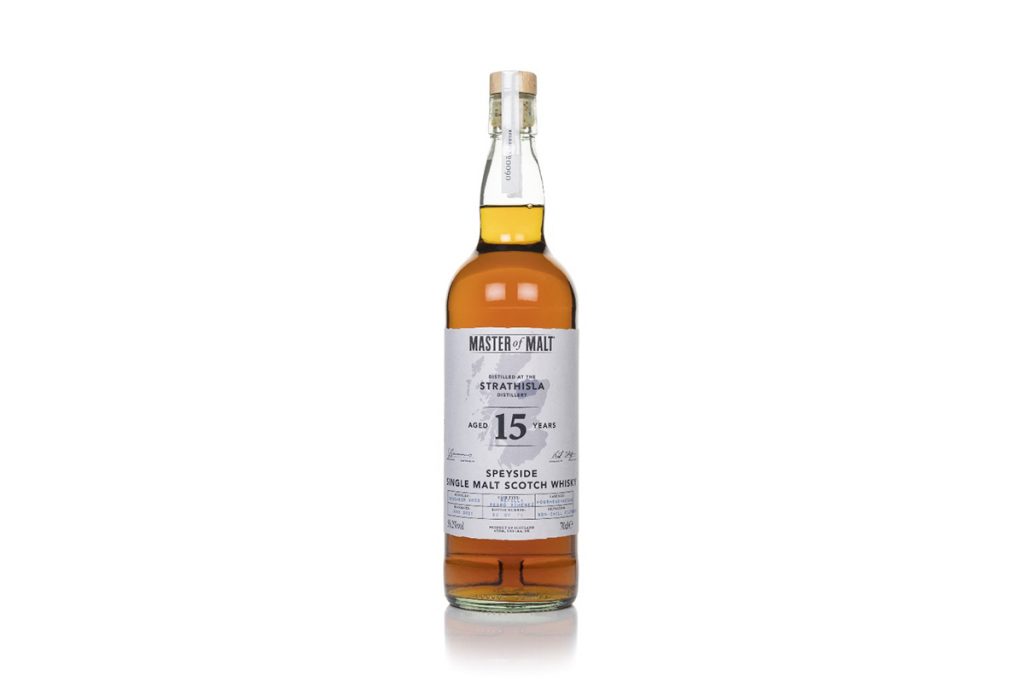 Strathisla at a superb age, a premium ABV, and having spent a serious amount of time finishing in a Pedro Ximénez octave cask. There're only a total of 59 bottles of this available, and with this level of cask influence, my guess is that this will march out the door quick-smart.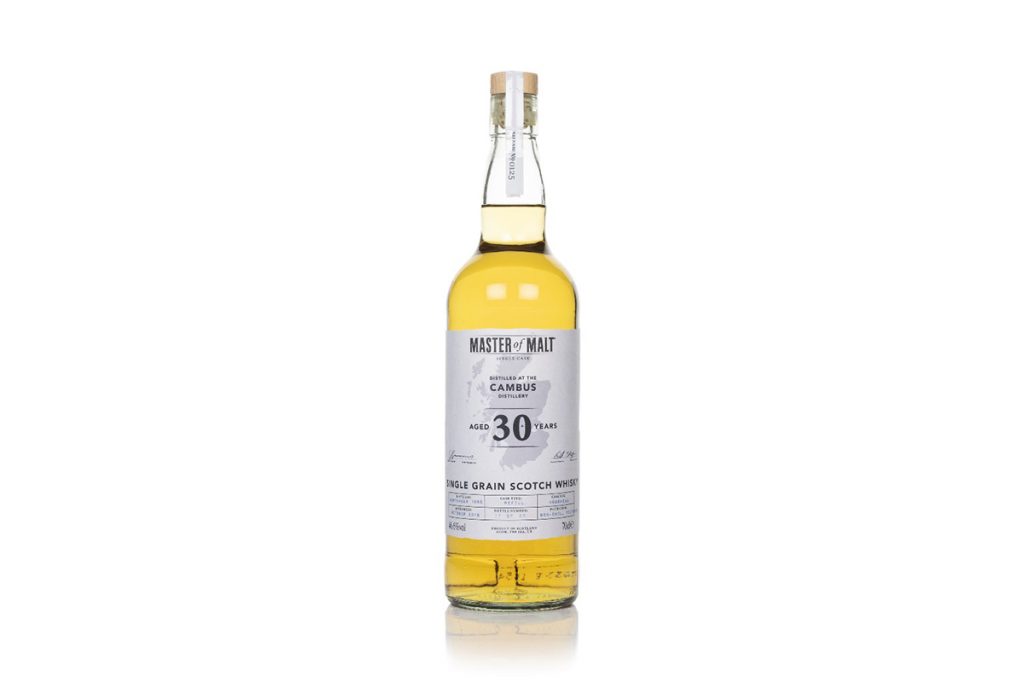 Continuing the theme of incredibly-well-aged grain, Cambus at 30 years of age, and with a lovely bit of colour to boot. The Cambus (Cambusses? Cambi?) we've seen over the past few years have tended to be somewhat anaemic on occasion, but this one is very much alive and kicking. Know anyone who's turning 30 any time soon? Just saying.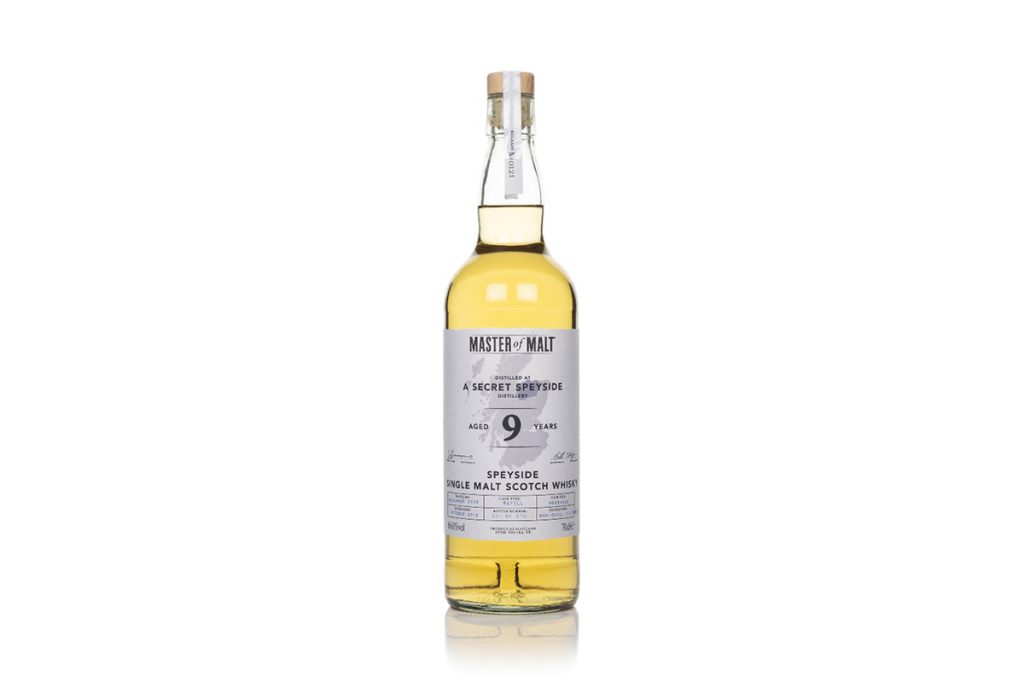 We'll stop bottling 'em when you stop buying 'em. This secret Speysider is presented at a frankly hilarious 66% ABV and fag-packet maths tells me that the 40%abv equivalent price for this one is under £22.50 per bottle. That's cheap-blend money for a nearly 10yo single malt.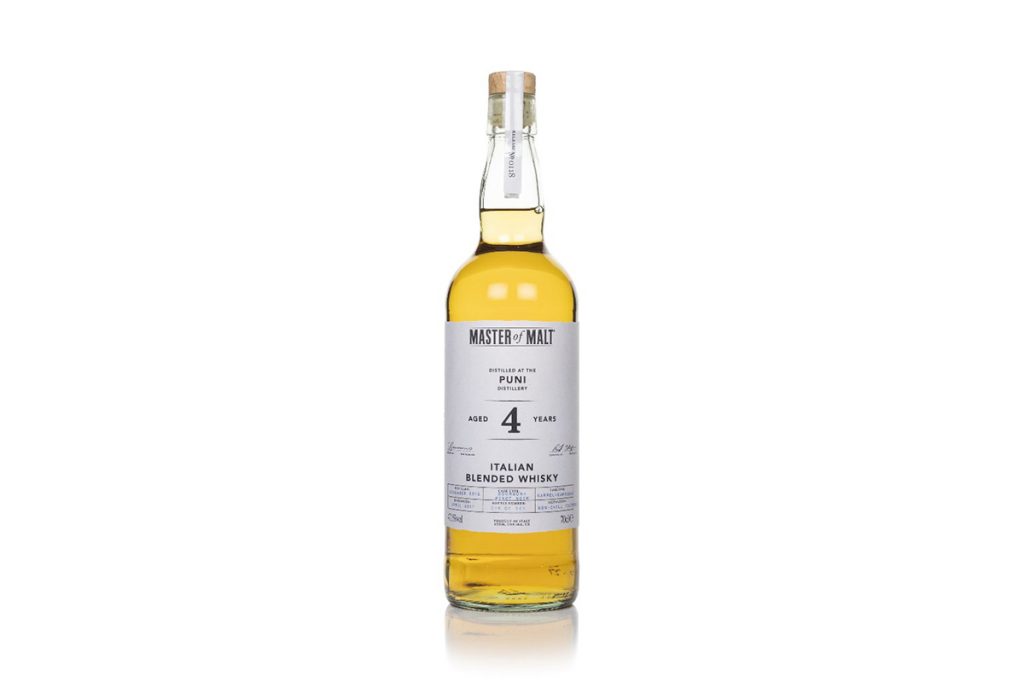 Finally, a wildcard from Italy's Puni distillery. A blended whisky and a funny old sausage of a dram. This was distilled from not only malted Barley, but also malted Rye, and Wheat. These additional grains add spice, richness, and an oiliness which is extremely well-cosseted by the Pinot Noir Barriques used to finish it. Mental, but good-mental. 
A word on next year
So all that remains dear reader is to wish you all a very Merry Christmas, and a wonderful new year. As recommended by more than one of you** over the last couple of months, we're planning on 'calming the fuck down' in January when we're going to move to monthly releases as opposed to weekly ones. Not sure yet how many bottlings we're going to be dropping at the end of January, but rest assured that we've still got many warehouses full of many amazing things – the quality, value, and range will continue unabated. Just at a bit more of a measured pace. Farewell, all.
*I've said this before, but I have to keep pinching myself when I see that Lagavulin 16 is over £80 now, and Bowmore 18 is the best part of a ton. These used to be pocket-money bottles. Crazy times.
**Or maybe more accurately, more than one of your partners/children/bank managers, delete as appropriate.