This week a whole load of French whisky just landed at the docks by Master of Malt towers. So rather than shine the New Arrival spotlight on one product we're looking at whiskies from three distilleries: Ergaster, Moon Harbour, and Monsieur Balthazar Distillery. Ladies and gentlemen, it's French whisky time!
The chap who buys most of the whisky for Master of Malt is a Frenchman called Michael Monte. He's been here for a few years now, laying low and biding his time, before realising his long held dream…. to acquire a load of French whisky! A fiendishly clever plan which has just reached fruition. A shipment from France has just braved the choppy Brexity waters and has landed at the harbour by Master of Malt towers in Kent.
French whisky, qu'est que c'est?
You might think in a country that does aged brandies so superbly in the form of Armagnac, Cognac, and Calvados there would be no need for whisky but you'd be wrong. France is by volume the biggest market for Scotch whisky in the world and by value only behind the mighty US. The French really love their whisky. There was a statistic quoted in the Scotsman in 2015 that the French buy more whisky in a month than Cognac in a year. 
France also produces a lot of barley and other cereals, and with all that distillation prowess around from the brandy industry, it was only a matter of time before a domestic producer appeared to take advantage of the lucrative home market. Warenghem distillery in Brittany is usually credited with producing France's first whisky in the 1980s and launched the country's first single malt the Armorik in 1998. Because of its cultural links with Scotland and France, Brittany has become France's whisky heartland with other outfits such as Glann ar Mor which was founded in 1997. 
But whisky is now made all over the country, from big brands like Brenne, to tiny little outfits that you rarely see outside of France. We feel very lucky to have got small quantities of the following whiskies. So thank you Michael for some astute buying and bienvenue dans le monde du whisky français!
This is located right up in the far north of France in the aptly-named Hauts-de-France region by the Belgian border. The distillery uses a still heated by a direct flame, something that is almost extinct in Scotland.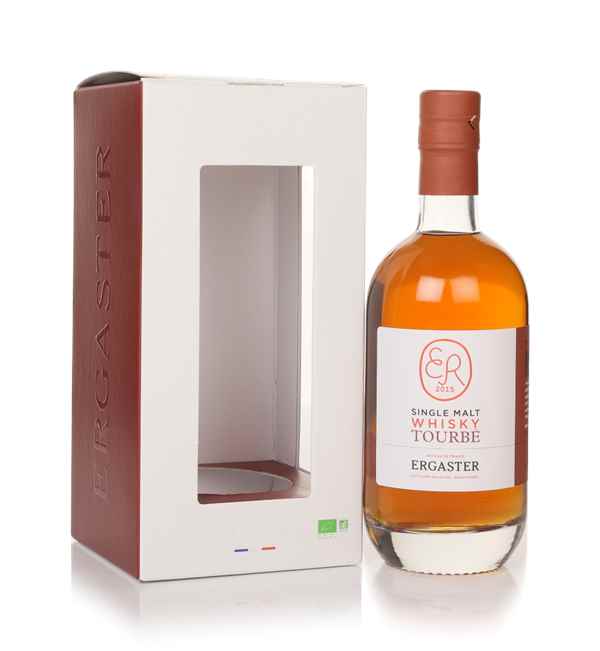 This is a peated offering which is aged in new French oak barrels to mature and then treated to a finish in a combo of Banyuls, Pineau des Charentes, and Cognac casks before bottling at 45% ABV.
Tasting Note by The Chaps at Master of Malt
Nose: Vibrant malt and earthen peat open the way, with delicate notes of lemon and mandarin in tow.
Palate: Smoked spices, generously toasted oak, and smouldering bonfire embers lead to vinous fruit and silky vanilla.
Finish: A touch of damp oak lingers with grassy peat smoke, baking spices, and sultanas.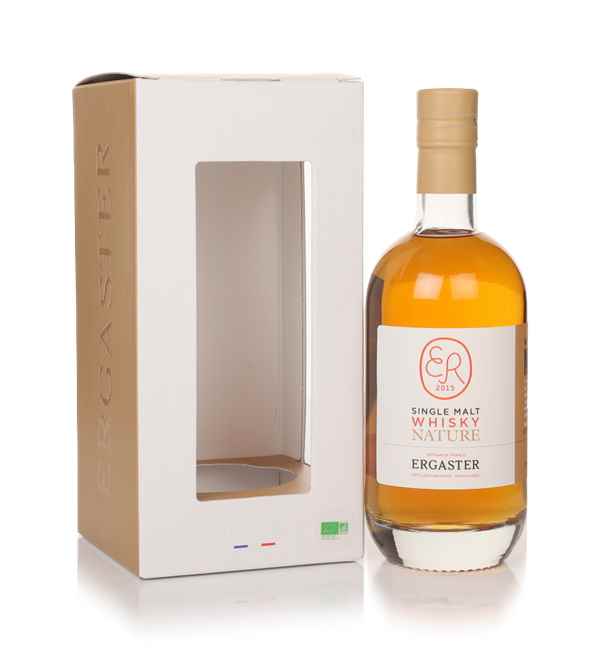 This is made from local organic unpeated barley. The whisky is initially matured in French oak barrels, before finishing in Cognac and vin jaune (a rare sherry-style wine made in the Jura region) casks.
Tasting Note by The Chaps at Master of Malt
Nose: Frangipane, heaps of syrupy stewed fruit, an earthen touch of roasted nuts, supported by roasted malt, and a touch of bee's wax.
Palate: Rounded layers of sweet yellow plums and soft stone fruits, with soft peach and butterscotch in tow. Bold barley and flaked almonds follow, with a touch of minerality beneath.
Finish: Candied fruits linger, with a bitter touch of cedar and hearty mixed spice cushioned by toasty oak and nutty malt.
Was founded in 2014 and located in a former German submarine base (think Das Boot) in Bordeaux. It's a good area to make whisky brcause of the excellent Aquitaine barley and the plentiful wine and brandy casks available nearby. We have highlighted the following two single malts but we have lots more. Click on the Moon Harbour distillery for the full range.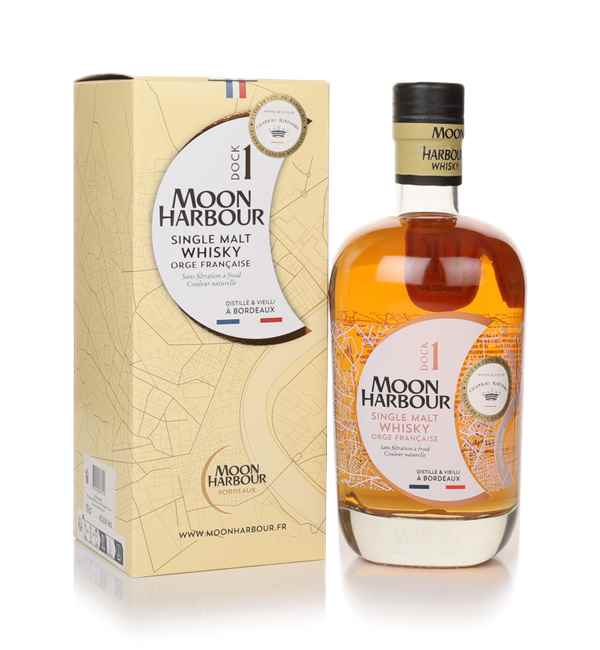 This whisky was distilled in a pot still, and matured in Sauternes barrels from Château Rieussec. It's then bottled without chill filtration of added colour at 45.8% ABV.
Tasting Note by The Chaps at Master of Malt
Nose: Some floral character from the wine barrels, with cinnamon, ginger, and candied orange peel.
Palate: Fresh stone fruits alongside vanilla, toasted almonds, brown sugar, and some peppery spice.
Finish: Warm oak with a lingering fruitiness.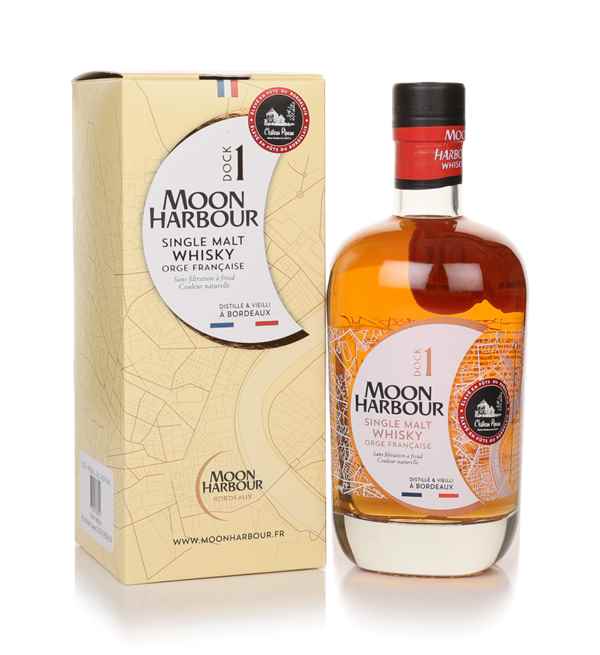 This expression was matured in St. Emilion red wine casks from Château Pipeau, and was bottled without chill filtration or added colour.
Tasting Note by The Chaps at Master of Malt
Nose: Some red berries in there, along with cinnamon, clove, and vanilla.
Palate: Oaky vanilla, with more red fruit notes, a touch of aniseed, and some citrus.
Finish: Winter spices linger.
Distillerie de Monsieur Balthazar was founded in 2000 by former actor Olivier Perrier (see header image) with the aim to make a distinctly French style of whisky using local stills, grains and casks. It's based right in the very centre of France, just north of Clermont-Ferrand. Since 2013 he was joined by David Faverot, a graduate of distilling in Segonzac.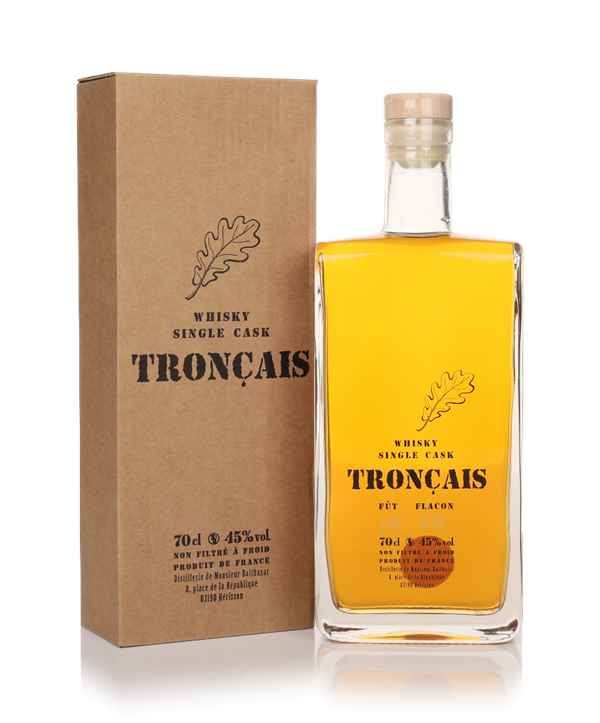 French single cask whisky from Monsieur Balthazar Distillery. This limited edition is made from corn, barley and rye matured in fresh casks made from Tronçais oak, sourced close to the distillery. It's bottled at 45% ABV.
Tasting Note by The Chaps at Master of Malt
Nose: Plenty of oak character, vanilla, cinnamon, and cereal notes.
Palate: Buttery biscuits and corn, with toasted almonds, drizzles of honey, and gentle orange blossom.
Finish: Drying and spicy.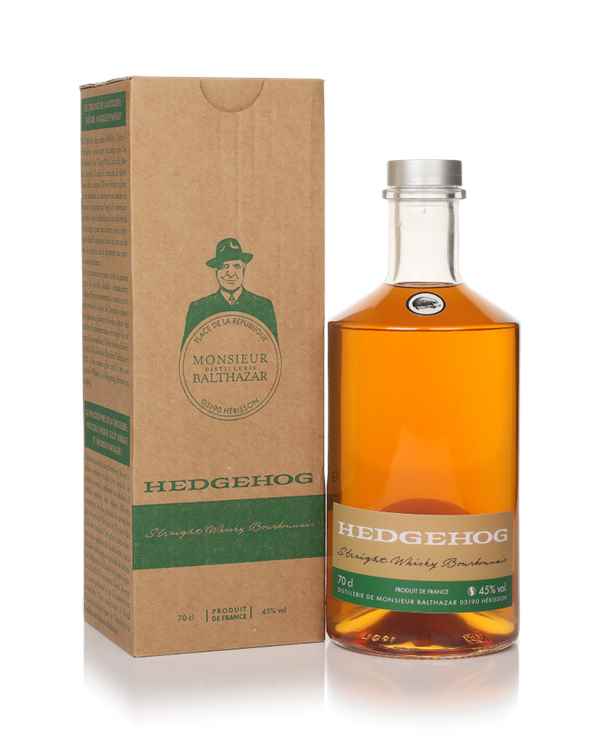 The name comes from the Hérisson (that's 'hedgehog' in French) area, where Monsieur Balthazar Distillery is based. Described as a 'bourbonnais' whisky, the makeup is indeed in line with bourbon, with a high corn content, along with some barley and rye. The whisky is double distilled, before maturing in fresh Tronçais oak barrels and then Cognac barrels. It's bottled without chill filtration at 45% ABV.
Tasting Note by The Chaps at Master of Malt
Nose: Fresh baked cookies, brown sugar, vanilla, some orange peel, and a touch of wood polish.
Palate: More baked goodies, with clove, cinnamon, caramel corn, and warm oak.
Finish: Peppery spice, with toasted brioche.
Click on links above for prices and to buy.