There was big news this month when Gordon & MacPhail announced that it would no longer be buying new make whisky to mature. Apparently increased competition has driven up the price of spirit to a position where the current business model is no longer viable. The Elgin-based firm started out as a general grocer in 1895, but for decades its core business has been buying, maturing, and selling single malt whisky. Before the distilleries began bottling their own whisky in the 1970s and '80s, Gordon & MacPhail was often the only place to go to to buy single malts. 
Such is its depth in stock that you are unlikely to see any changes for years to come, but gradually it will be running down its maturing whisky and shifting emphasis to its own two distilleries. There's the new Cairn distillery at Grantown-on-Spey which filled its first cask in 2022, and Benromach which Gordon & MacPhail acquired in 1993.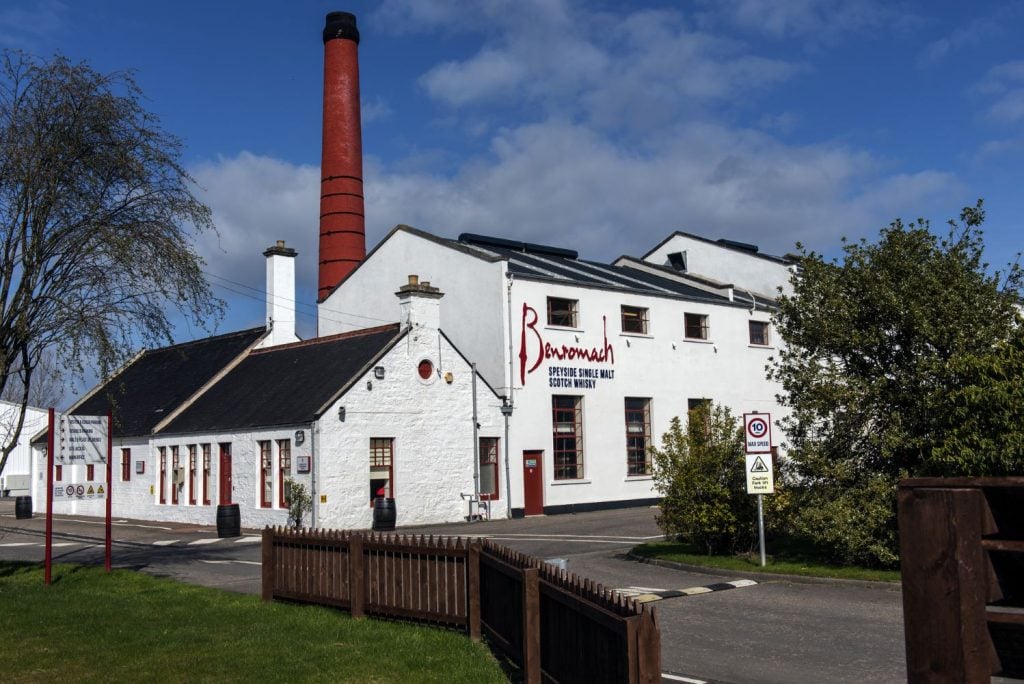 The Benromach story
You won't be able to try anything from Cairn for a good few years but Benromach has long been a prized single malt among whisky lovers. Now with this change of emphasis, we are likely to hear much more about its output.
The distillery dates back to 1898. It was designed by Charles Doig, the architect responsible for names such as Craigellachie, Highland Park, and Ardbeg. Benromach was extended in 1974 but in 1983 fell victim to the whisky crash, and was closed by its owners and mothballed. Gordon and MacPhail came to the rescue in 1993 and following a full refurbishment it began distilling again in 1998. Today, both lightly-peated and heavily-peated malt is used. The distillation set up features two short stills which produce a full-bodied, meaty spirit suitable for long ageing, which takes place in an on-site dunnage warehouse in a mixture of bourbon and sherry casks.
Oak Contrasts
Our new arrivals are a bit different, however. From the aptly-named Contrasts range, they have been aged entirely in virgin American oak casks, ie. casks that previously contained nothing at all. While this is routine in America, this is a highly unusual practice in Scotch whisky. But that's not all, there are two releases highlighting different techniques for drying the wood. In the first, the oak staves are left to dry in the air for three years before being formed into casks; in the second, the oak staves are left to dry naturally for two years before finishing the process in a kiln. Both are made with lightly-peated malt and bottled at 46% ABV.
Distillery manager Keith Cruickshank explained: "At Benromach, our aim is to always produce whisky by hand that has real, genuine character. Our Contrasts range allows us to experiment and explore new flavours.These two new whiskies were created from a deliberate experiment to see if different approaches to drying wood might have an impact on the flavours. They demonstrate how small changes can have a significant effect on taste – and that's the intriguing nature of the air- and kiln-dried variants."
So what did we think?
You can definitely taste the difference between them. The kiln-dried version is richer, sweeter and spicier – the flavours are punchier all round. In contrast, the air-dried one is more fruit-led and aromatic with orange blossom and menthol notes. With both, the peated malt lurks in the background with hints of wood smoke rather than big phenolics. They're both fascinating whiskies, but then again we've never had anything from Benromach that's been less than delicious. Gordon & MacPhail clearly know a thing or two about distilling as well as maturing whisky.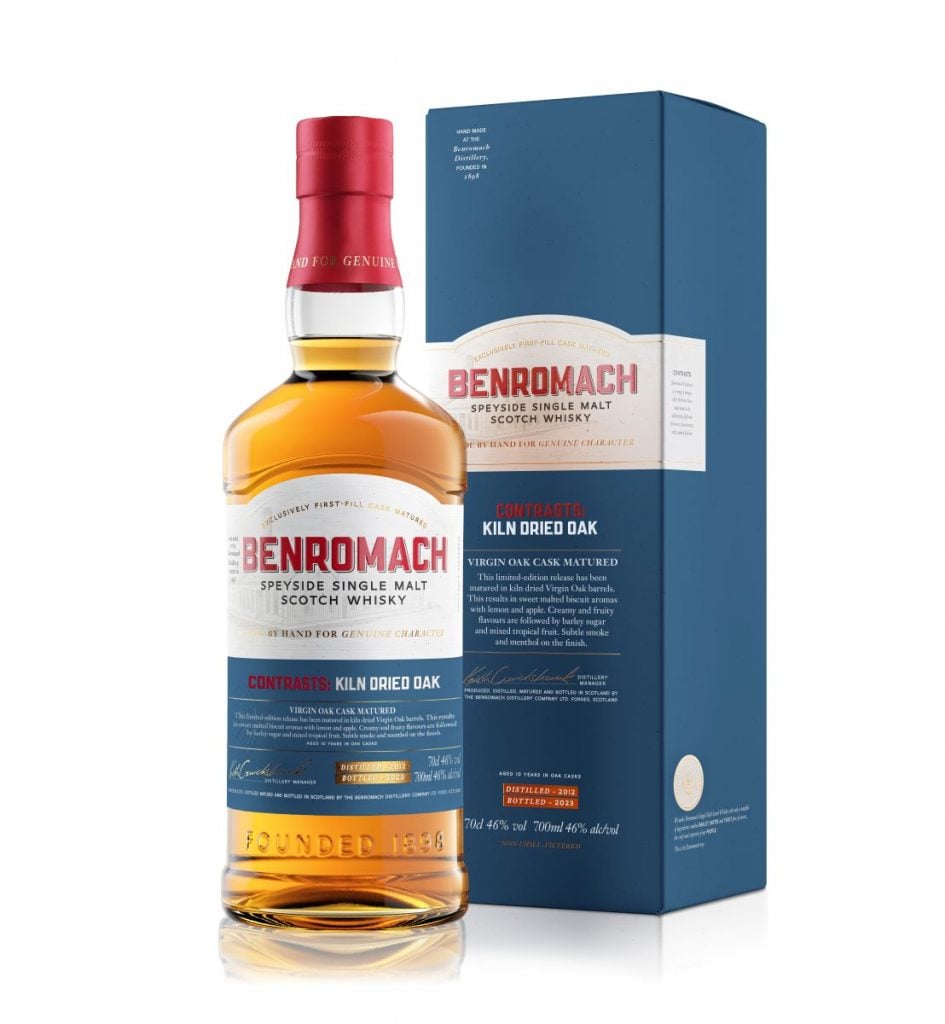 Nose: Cinnamon, cloves, marmalade, lemon peel, and a touch of ginger and brown sugar. 
Palate: Tropical fruit, subtle smoke, marmalade on toast, and chilli heat.
Finish: Marzipan, smoke, and salty lick.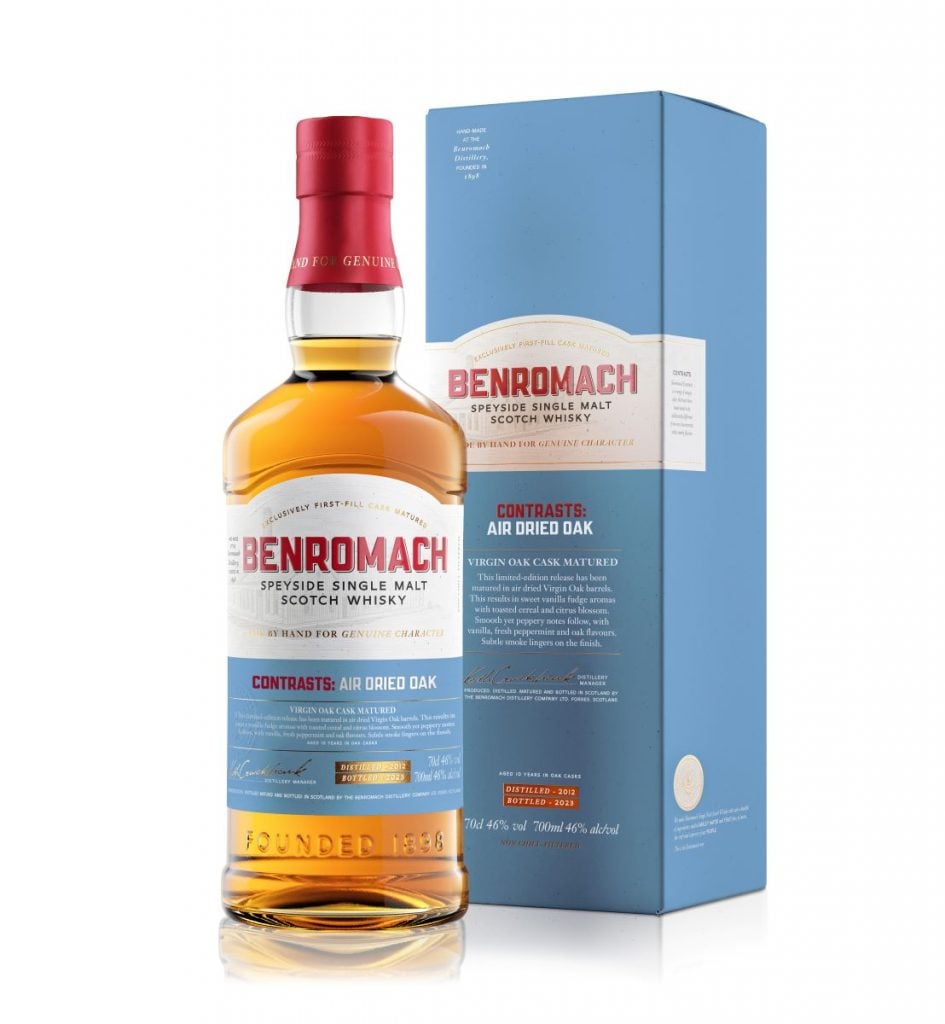 Nose: Honey, toffee, orange blossom, and a little smoke. 
Palate: Orange marmalade and cocoa powder with aromatic mint and spice notes.  
Finish: Wood smoke and subtle salinity. 
Benromach Contrasts whiskies are available from Master of Malt. Click on links for prices and to buy.