What was in demand from Master of Malt customers in 2021? Why, these charming bottles of booze right here. Let's find out what they are and how they became so popular…
Did you know that you lot (MoM customers) have excellent taste? First, you've chosen to frequent the world's greatest online retailer of the brilliant and boozy, and then you've ordered some absolute corkers. We know this because we can see what the most popular products on our website are and what people love to add to their wishlist.
From there we can do a bit of complex calculation (adding those two things together, basically) to work out which bottles you wished to have the most in 2021. And we thought it would be interesting for you to see who made the top ten. We're going to count down from ten until one, for the sake of creating a little suspense. Doesn't that sound fun? Great, let's begin.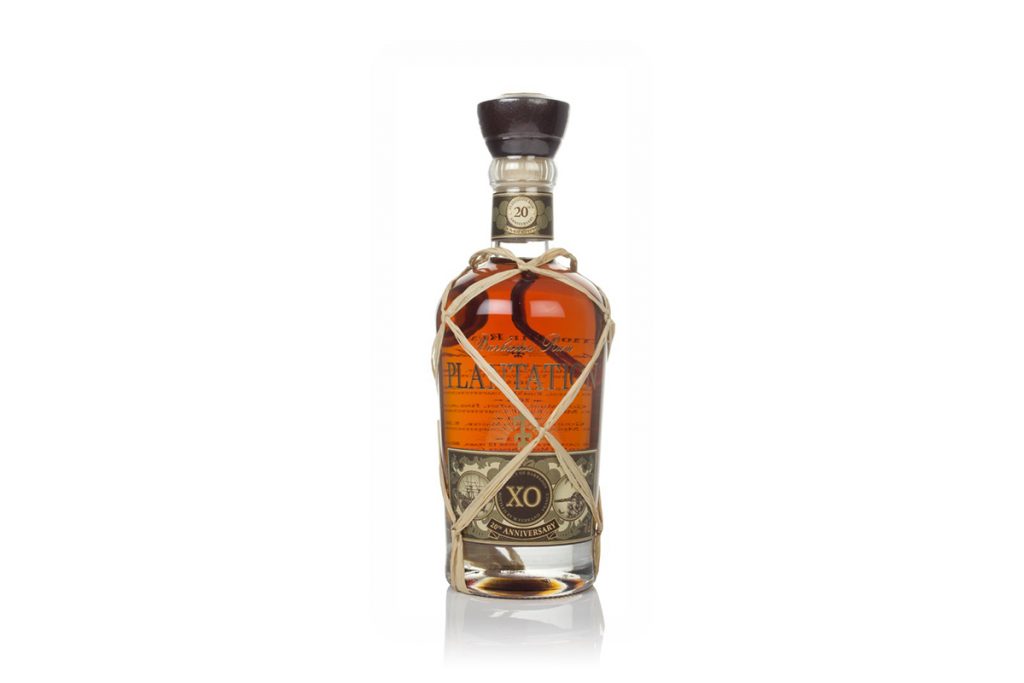 The only product that isn't a whisky to feature on this list, which is a pretty remarkable achievement. Looking at this beautiful decanter bottle of XO rum, it's not hard to see why you love it though. From Barbados comes a celebratory creation from Plantation Rum, which aged rum in bourbon barrels before being shipped to France for a secondary maturation in Cognac casks from Maison Ferrand. It's so delicious and the fact that it looks so good means we think you might have been requesting this one to give to a special someone for Christmas/ birthday/ congrats on the new baby, you'll need this. You lovely lot. 
Why we love it:
It's a balanced yet decadent rum with a remarkably long finish, as well as a palate of chocolate, dried banana, spicy oak, coconut and mango.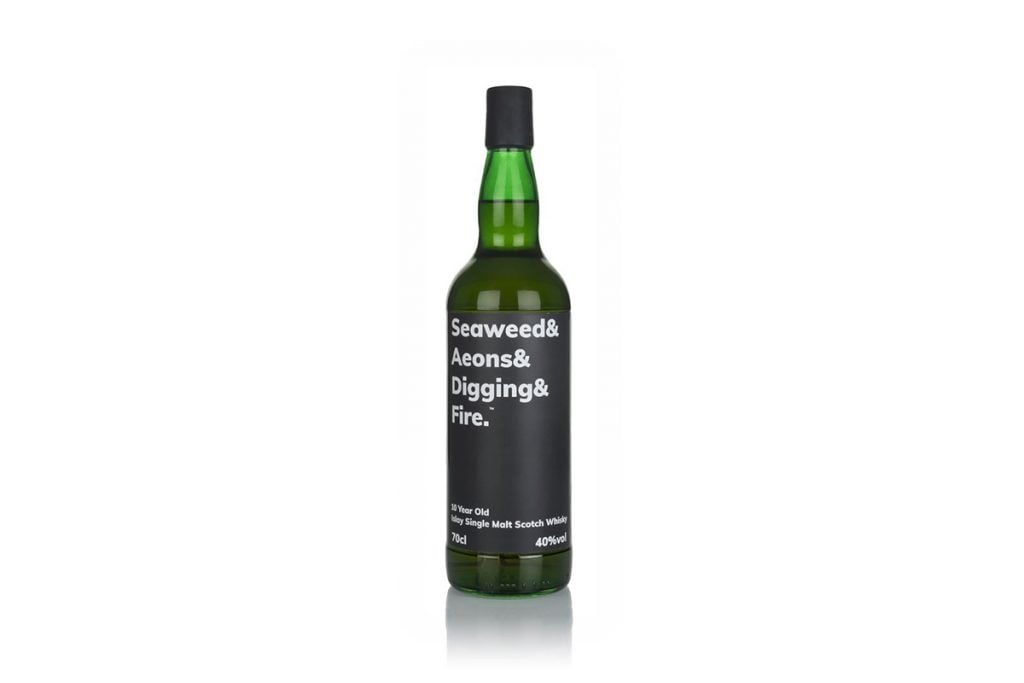 One of our own makes the top ten (thanks very much), and if we had to guess why you like it's probably because it does everything it says on the tin. Plus, that price tag. A 10 year old single malt from an undisclosed distillery on Islay, with 25% of it having been finished in first-fill Oloroso sherry octaves, this is a smoky, sweet, spicy and sublime dram that puts flavour first and ampersands everywhere. 
Why we love it:
One for those who love uncompromising Islay whisky, this is stripped-back, smoky, complex, a bit sherried, balanced, coastal with red apple sweetness and oaken-vanilla goodness.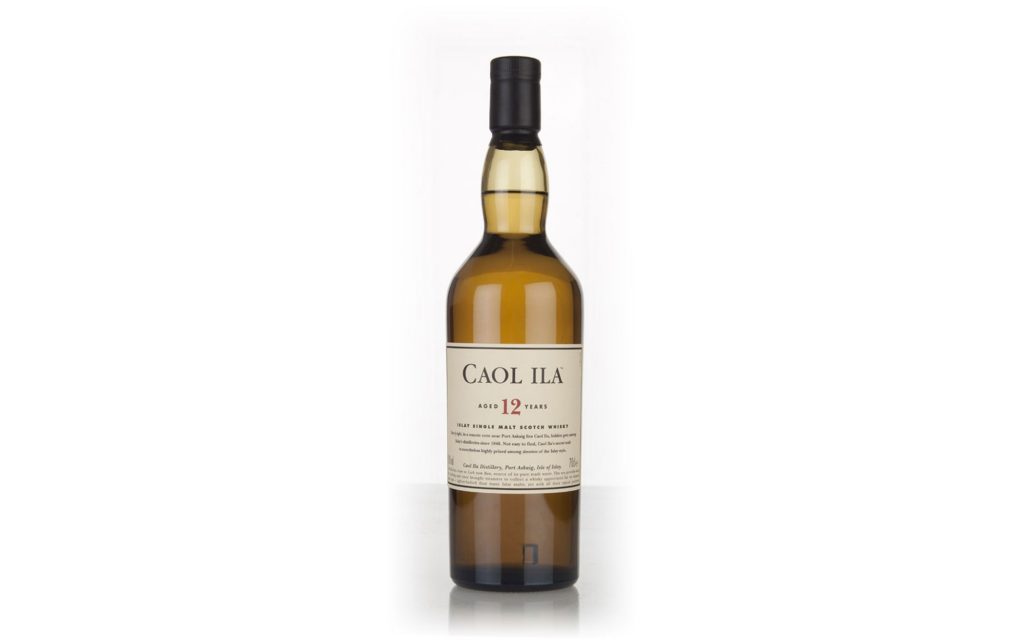 A ridiculously consistent distillery that always pumps out quality whisky for independent bottlers to snap up, or blenders to put to good use. But people are also sure to never forget how good Caol Ila's own range is, and the 12 Year Old is the kind of drinkable, reliable, and versatile dram that means it's always in demand.
Why we love it:
It's quintessentially Islay, with plenty of body and richness as well as notes of elegant smoke, damp grass, smoked ham, lemon peel and rubbed peppermint leaves.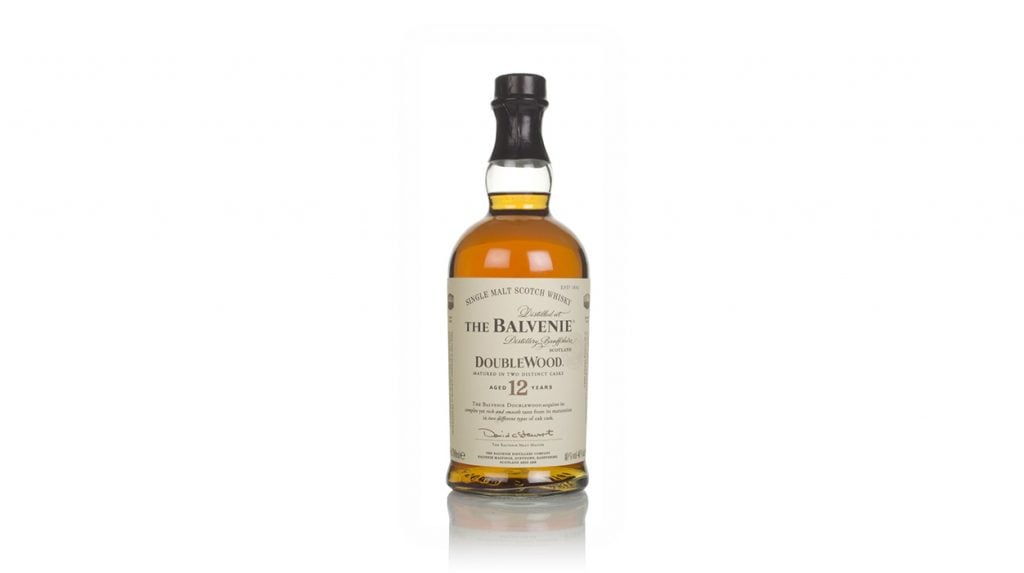 There aren't many whiskies that genuinely change the landscape but that's what Balvenie DoubleWood did when it was first launched in 1993. Malt master David C. Stewart pioneered a mixed maturation method, ageing initially in refill American oak casks before finishing his whisky in first-fill European oak Oloroso sherry butts. A huge reason why finishes are popular and a consistently excellent dram that's always at home in the drinks cabinet, you can see why people go back to this one.
Why we love it:
A piece of whisky history that still tastes as good today as it did when it was first released, with supple nuttiness intertwined with spices as well as vanilla, nutmeg, honeyed sultanas and grapes.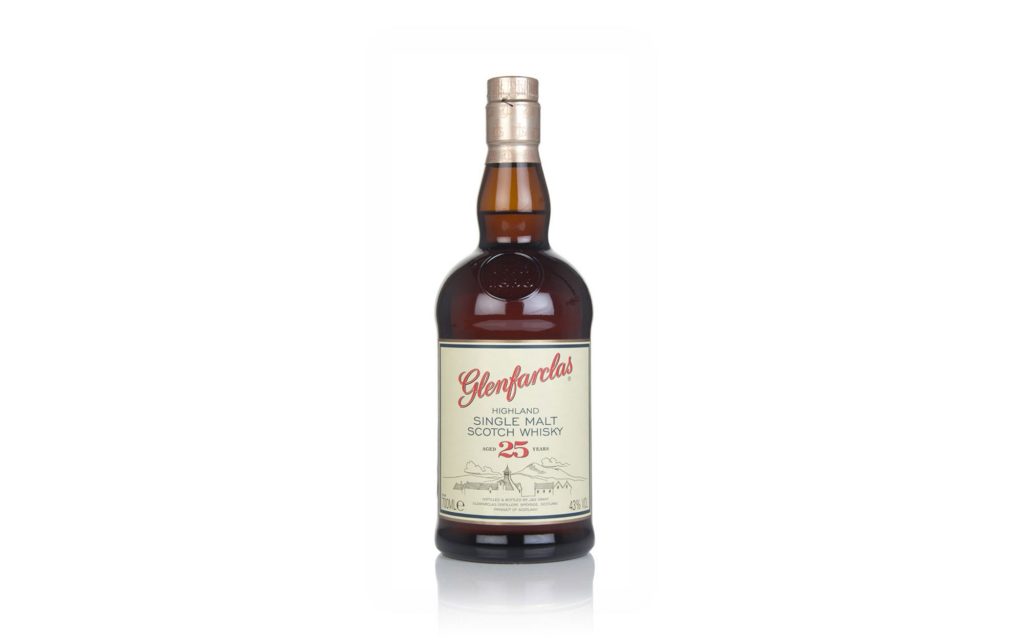 Probably the first whisky I personally tried that stopped me in my tracks and made me understand just how special a measure of liquid in a glass can be. So I get why this is so beloved. A classic that spent its days in 100% Oloroso sherry casks to create a complex and delicately sherried treat that could only really be from Glenfarclas. Those who know, know.
Why we love it:
Easy drinking and boasting a big, juicy, Christmas cake profile with raisins, more sherry, orange peel, walnuts, and dates. Stunning stuff.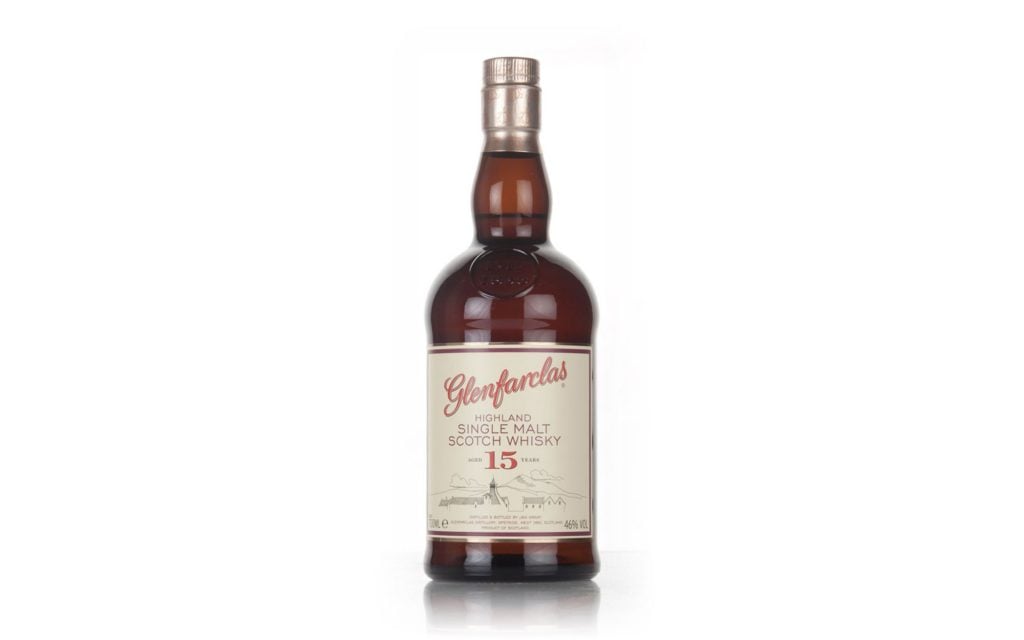 Another entry for the family-owned distillery, this wonderfully sherried 15-year-old dram is a favourite among whisky drinkers and that's not likely to change anytime soon. This is a distillery that just makes whisky the right way, putting quality first with an unpromising approach and no expense spared on those delightful sherry butts. 
Why we love it:
It's another one for lovers of sherry casks. Think raisins, molasses, dried apricots, citrus peel and all that kind of stuff but with a fresh fruitiness that makes it delightfully easy to sip.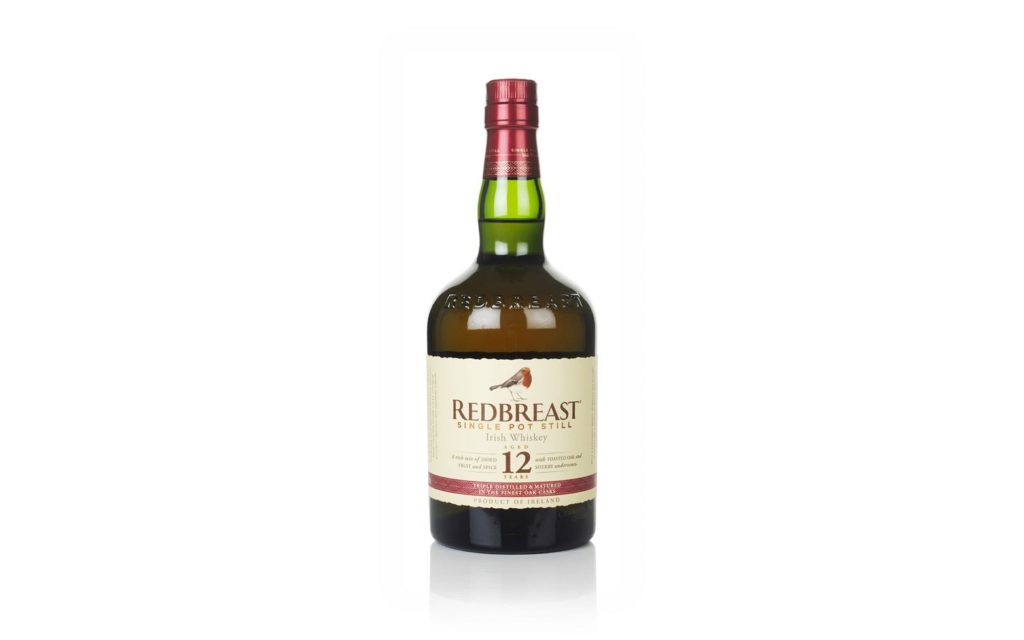 It's no surprise to see Redbreast on a list like this. The single pot still Irish whiskey doesn't stop winning awards, getting plaudits, or being ordered to stock back bars in every good drinking hole. The 12 Year Old is a great entry to the brand and remarkable value, so it's pretty clear why this is one of people's go-to.
Why we love it:
One of the finest from the Irish, this is nutty, rich and oily, with dried peels, ginger, linseed and cut fruits including a touch of melon.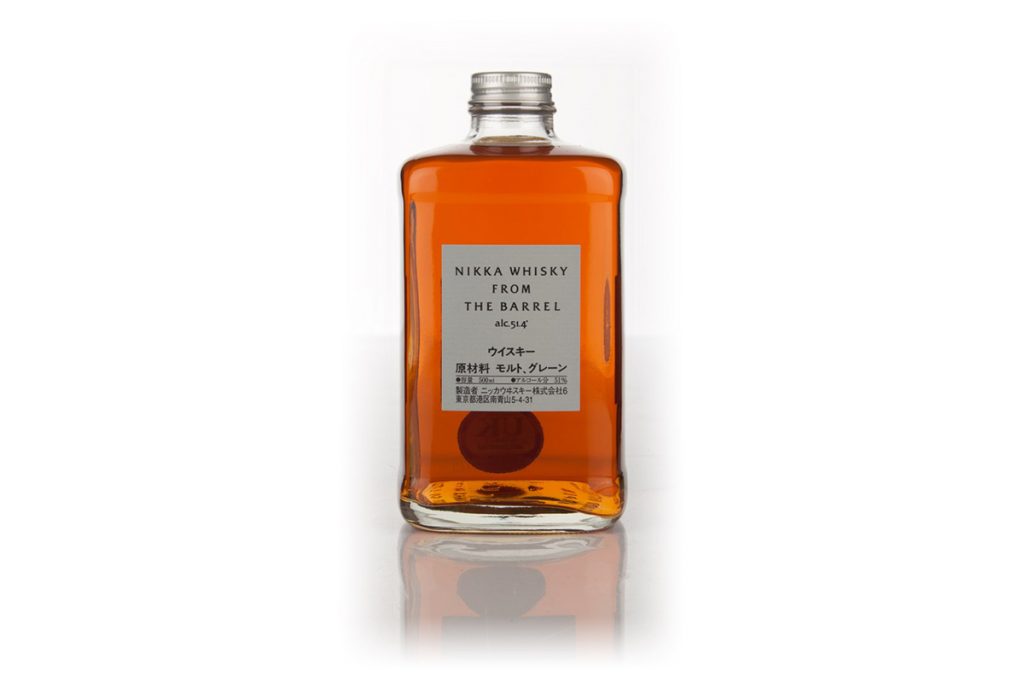 A bit of an office favourite and a brilliant bang for your buck whisky, Nikka Whisky From The Barrel made the top three because it's consistently excellent and just straight-up delicious. Made from a blend of single malt and grain whisky which are married in a huge variety of casks, including bourbon barrels, sherry butts and refill hogsheads, there's a lot going on here and yet it manages to be uncomplicated in its greatness.
Why we love it:
Full-bodied, punchy, but with great balance, this bargain bottle has plenty of winter spice and toffee, a little caramel and vanilla and a good mouthful of fruit.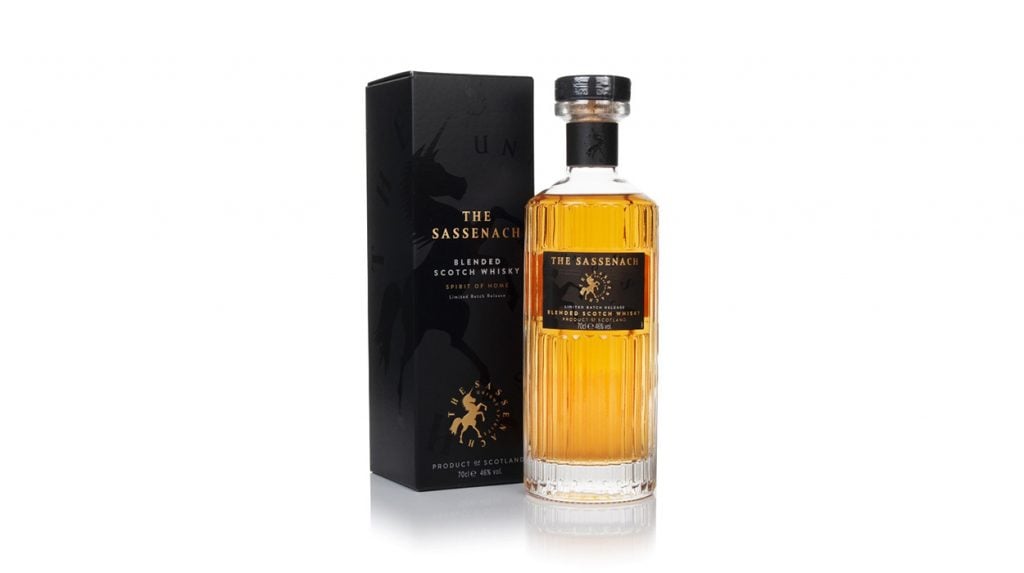 Star of TV and film, creator of one of the most popular Scotch whiskies around, what can't Sam Heughan do? A Highland blend from the Outlander actor that's proved so approachable it's probably brought more people into the world of whisky than a Whisky & Coke in the last year or so, but still with an undeniable quality that's meant it's become seriously in demand by all kinds of whisky fans.
Why we love it:
Easy going, beautifully composed and very tasty, with caramel latte, tangy orange, walnut, cereal, coconut, fruit salad, a hint of savoury spice, with a touch of nutty bread too. What's not to like?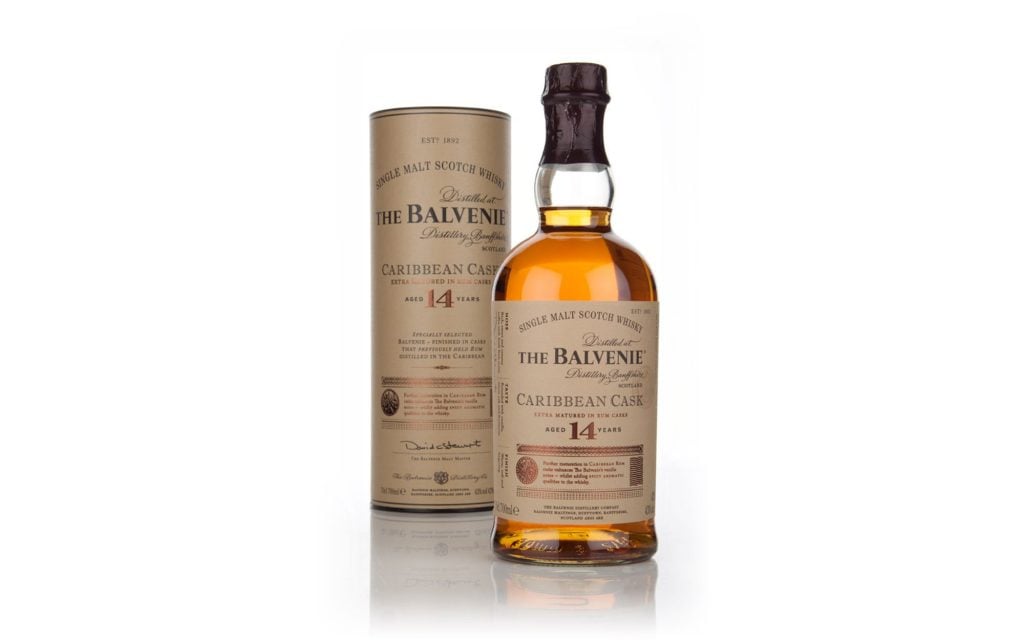 And the winner is… Balvenie 14 Year Old Caribbean Cask, A magnificent marriage of rum and whisky, malt master David C. Stewart made his very own blend of West Indian rums, filled it into casks, and then eventually replaced the rum in said casks with Balvenie's whisky to create this beauty. That innovation paid off, this whisky is one of the finest around and at a seriously reasonable price, it's first for good reason.
Why we love it:
Where whisky and rum meet, this dram is full of mouth-coating, fruity goodness with tropical fruits, namely passion fruit, creamy toffee, vanilla, apples and mangoes. A worthy victor.