Today, we're putting some popular Canadian whiskies from Hiram Walker through their paces including J.P. Wiser's, Lot 40, and Pike Creek 10 Year Old. These really over-deliver on flavour per pound. Don't overlook Canadian whisky. 
You'd never guess it from reading our blog but Canada makes more whisky than Ireland. Quite a bit more. According to these figures, Canada produces around 189m litres of whisky a year. Less than the Scots (700m) and the Americans (333m), but far outstripping the Irish (63m).
Hiram Walker – Canada's whisky powerhouse
Canada's powerhouse is the giant Hiram Walker distillery, see photo in header) in Ontario which is overseen by master blender Don Livermore. Most of what is produced here is known as Canadian rye whisky (there's no 'e' used in Canada), but this could mean anything from 100% rye to just containing some rye. Unlike in America, every grain, mainly rye and corn but could also be barley and wheat, is fermented and distilled separately, usually in column stills. They are then aged separately before blending. Strangely, at least to us, blenders are allowed to add 9.09% non-Canadian whisky into their blend. This could be fortified wine like sherry or port, or foreign whisky like a peated single malt Scotch whisky. 
Canadian Club aside, you just don't see a lot of it over here. Most Canadian whisky stays in North America and goes into blends on either side of the border; a lot of American brands use Canadian whisky. But if you do see one of the bottles below, all of which are made by Hiram Walker, they're worth snapping up as they offer a lot of flavour for the money, and they're perfect for making classic whisky cocktails. 
Let's explore Canadian whisky!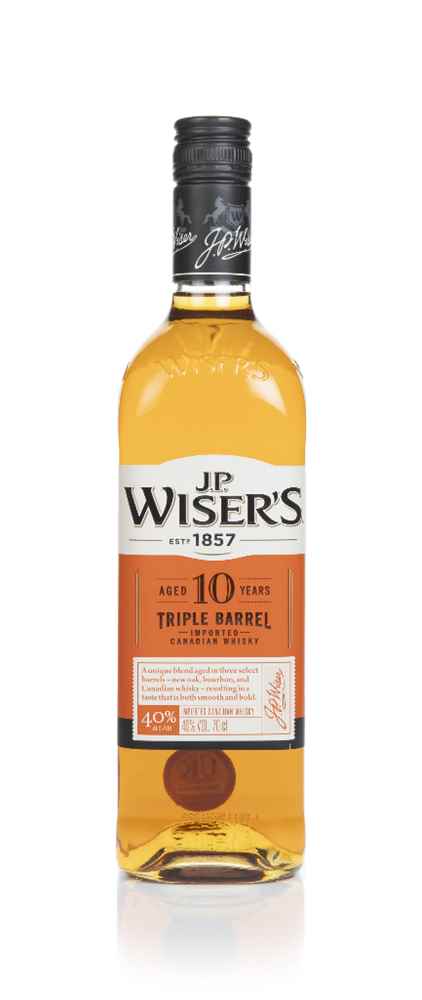 This is made from a classic Canadian blend of rye and corn whiskies. As you might guess from the name, it's aged in three different types of cask, bourbon casks, virgin oak casks, and refill Canadian whisky casks, and bottled at 40% ABV.
Nose: Aromatic nose, cinnamon, cardamon, chilli with dark chocolate.
Palate: Very peppery, and spicy, with dark chocolate plus some tannin and leather.
Finish: Sweet and simple.
Really delicious and drinkable, a great introduction to Canadian whisky. You can't go wrong with that price either.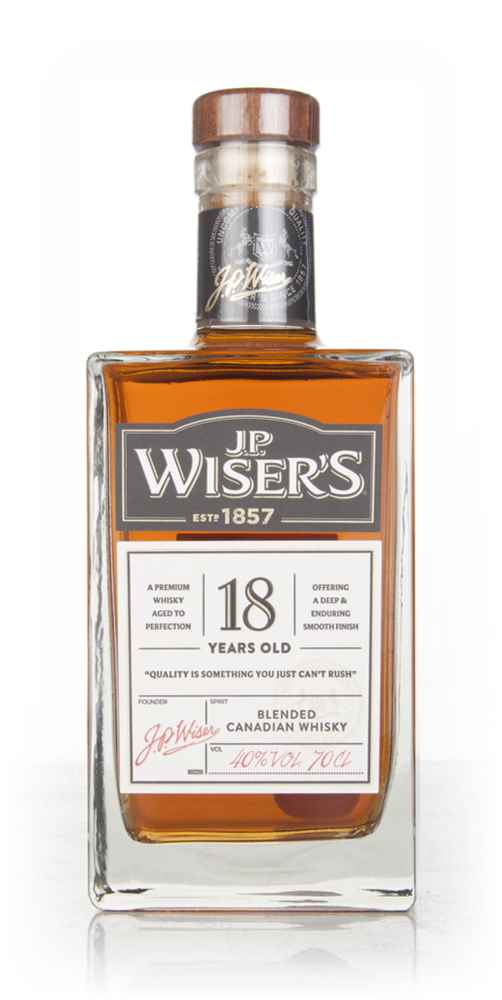 Same as above but aged in ex-bourbon barrels for 18 years before bottling at 40% ABV.
Nose: Big and spicy, cardamom and floral notes, with toffee and chocolate.
Palate: Woody, tannic, and quite fiery. Tastes stronger than 40% ABV. With gentle aromatic spices leather and a little tobacco come through.
Finish: Long and aromatic.
Doesn't quite have the balance of the 10 year old but it's more complex and under £50 (at the time of writing) is a crazy price for an 18 year old whisky. Those big flavours would be great in an Old Fashioned. 

100% rye, this is something of a cult whisky in North America. It's aged in ex-bourbon casks.
Nose: Cinnamon, mint, and tobacco.
Palate: Very aromatic, big spices with chocolate, and toffee. Actually tastes a bit like Dr Pepper. 
Finish: Spice city
I love the big flavours here – this would be great in a Manhattan or mixed with ginger beer – but would be even better with a bit more alcohol.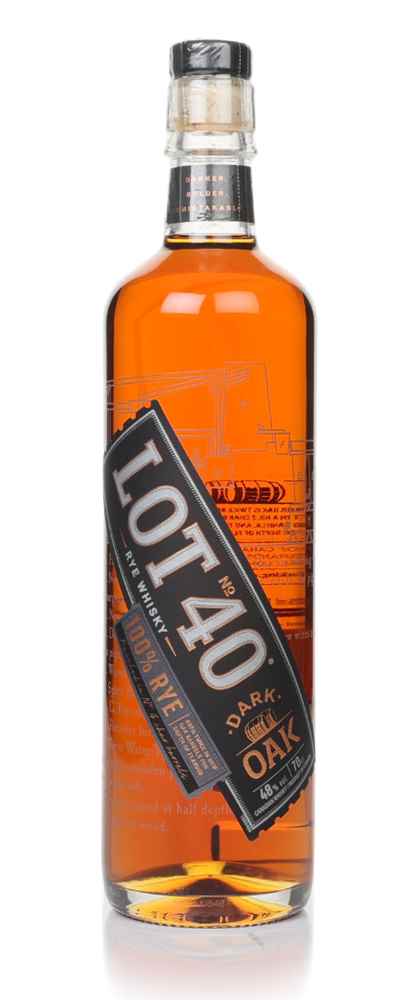 Like the above but finished in heavily charred American oak barrels and bottled at 48% ABV.
Nose: Big dark aromas like chocolate, caramel and BBQ sauce. Very punchy.
Palate: The spice positively crackles on the palate, long, roasty, and minty.
Finish: Mint choc chip in the finish.
Well, I got my wish. This is bloody great. The extra alcohol and char finish lift this to another level. With that minty edge, I think it would be superb in a Hanky Panky. Just a shame it's so much more expensive than the standard.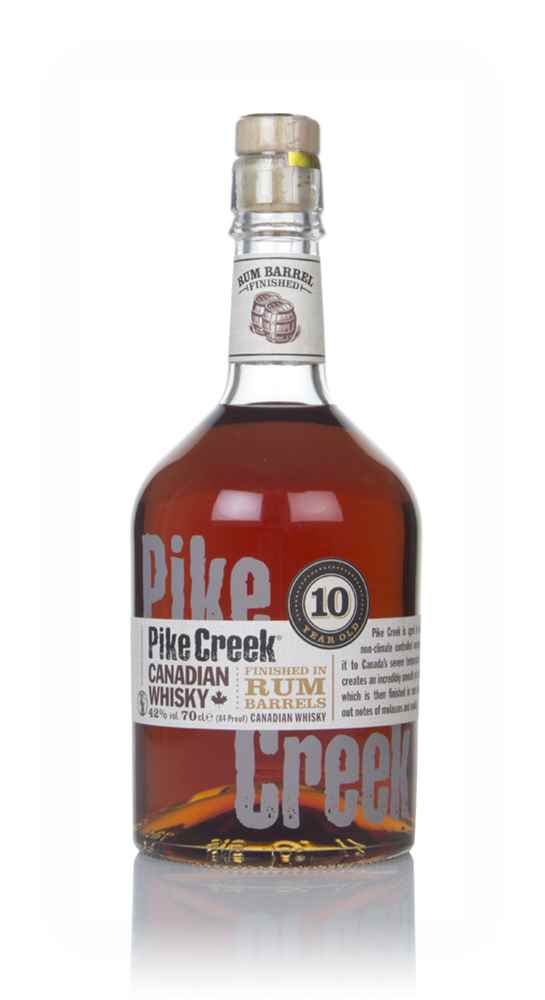 A mixture of corn and rye spirits aged in ex-bourbon casks before finishing in rum barrels. 
Nose: You really get the rum on the nose, masses of molasses here.
Palate: Rye bread spices more rum with toffee and chocolate.
Finish: Sweet with a little leathery tannin.
A very nice sweet easy sipping whisky. Just think what a 10 year old bourbon of this quality would cost! 
Click on links above for prices and to buy.