Feel lost ordering a bottle in a restaurant? Want to impress a friend/partner/hot date and paralysed with The Fear? We can help! Read on for an actual sommelier's top tips for tasty wine every time.
Picture the scene: you're at a swanky restaurant. You've just been handed the wine list and everyone is looking you expectantly. The waiter glides over to take your order but just at that moment your mind goes blank, so you point to a name that looks vaguely familiar and when the wine comes, it's a bit disappointing. We've all been there. But now help is at hand from Donald Edwards, the sommelier at hot new restaurant St Leonards in Shoreditch*, the brainchild of chefs Jackson Boxer and Andrew Clarke. It's been described by Marina O' Loughlin in the Sunday Times as "a classic in the making" – so you'll want to pay attention. Here, Edwards gives us his top tips on how to get the most from a wine list.
Master of Malt: So, should I buy the second cheapest wine on the list?
Donald Edwards: No, generally the house wine is the one that's marked up the least in my experience, so for me that entry level one is often best value. It's very easy to buy expensive wines; you know they are going to be good. I put more effort into finding the cheaper wines. You have to do a lot of tasting to find the best value wines.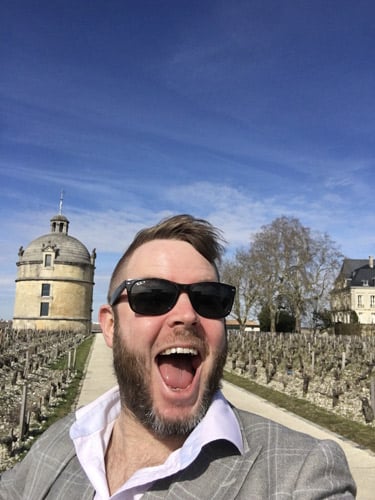 Donald Edwards!
How do you decide how much to charge for a bottle?
I go by feel. You have a set amount you have to make across the list or you will go out of business. We're quite lucky in that I don't have a particularly large markup. As soon as we get to bottles that are about £35 retail and upwards, I price depending on what I feel. I normally put a smaller margin on weirder or more obscure things, to make them more appealing. Go to Brunswick House (St Leonards' sister restaurant – Ed) and the obscure eastern European wines are ridiculously good value. The only things I put big markups on are things I get on allocation, like posh Burgundy or Rhône, which will sell out straight away.
What are the most reliable wines to order on an unfamiliar list?
For whites Picpoul de Pinet (dry white wine from the south of France, excellent with seafood – Ed) and for reds, wines from the southern Languedoc are usually excellent value. If I see Austrian wines on a list maybe they're a bit more expensive but the quality is always good; you don't see boring or bad wines.
What's the best value fizz?
You should order Franciacorta (Italian sparkling wine made in the image of Champagne – Ed) on the list if you see it, it's always very good value. £40-50 cava can be excellent but if it's £25, stay well away, unless you have some patios that need cleaning. Prosecco can be excellent, but again if it's cheap then avoid. Often the house Champagne is good value with a small mark-up because people won't pay more than £60 for it. Avoid Grand Marque Champagne (the big names – Ed), go for growers (small producers – Ed) and ask your sommelier for what they have that's good value
Which other wines should you avoid?
Gewurztraminer (he's joking, or at least I think he is – Ed) and posh Burgundy, unless you're in the place where you know it's going to be good. I always avoid Burgundy from producers I don't recognise.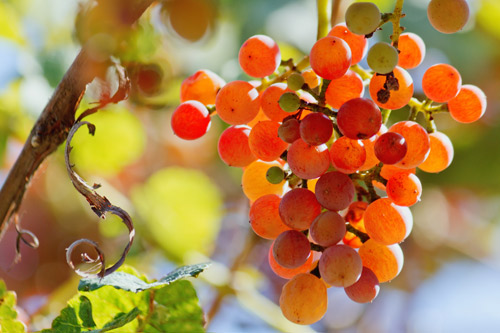 Sorry, little Gewurztraminer grapes…
How do I spot a good list?
Look to see whether there's a theme. If you look at a wine list that's all Spanish, you feel that much more enthusiasm has gone into the list. See if the list feels like it matches the restaurant rather than seeing a bunch of wines that don't belong; predominantly Italian food and an Italian list gives me confidence.
And a bad one?
The biggest red flag is a list that doesn't seem to have anything holding it together. What I hate are wines lists where there's an New Zealand Sauvignon Blanc, Chilean merlot, Chablis, and a £30 Bordeaux. They've sat down down to a basic tasting with Bibendum (a wholesaler used by much of the restaurant trade – Ed), picked some wines and no one has put any love, care or effort into it.
So it sounds like we should talk to the experts. How can I get the most out of my sommelier?
Tell them what you like, and be clear about how much you want to spend. Tell them if you want to be adventurous. The more you let your sommelier know, the better.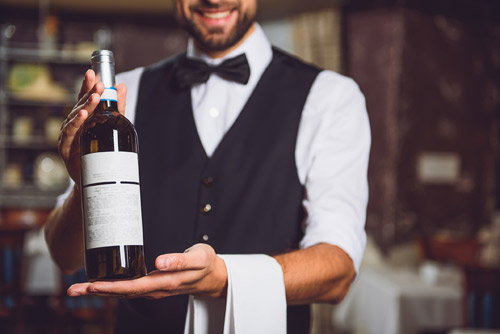 Do not be scared of the sommelier
What if they keep trying to sell me wacky natural wine?
I have an issue with some sommeliers in places that are heavily natural (natural wines have no strict definition, but are usually organic wines made with low or no sulphur, or added yeast. They can taste amazing but some do smell like cider – Ed) refusing to accept that people who don't like funky natural wines have a valid viewpoint. When I buy natural wines I make a point to buy ones that aren't overly weird or funky, and if people say they don't want natural wines then I won't recommend natural wines. Don't be scared to say, 'look I said I didn't want a natural wine, this is natural and very funky'. If that is all they have on the list, maybe don't go back there.
Finally Donald, what will we be drinking in future?
Red wines from northern Greece, Xinomavro, will be the new Barolo, but at a third of the price, and Greek island wines (such as Santorini – Ed). We are getting in a position where if you have a serious list you have to have these wines. Also, new wave wines from Austria and Germany. And I'm afraid to say lots of funky natural wines.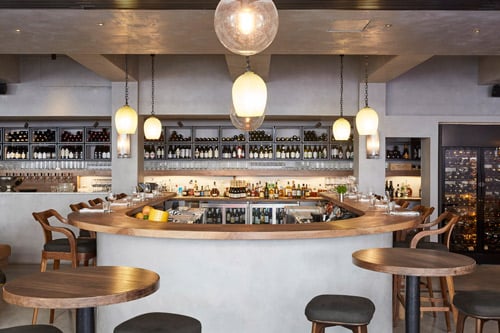 Sounds like you can expect to see some Greek wines at St. Leonards in the future…
Donald's top tips for ordering tasty wine:
Don't be afraid to order the house wine
Look for a theme in the wine list and order according to its strengths
South of France, eastern Europe and Austria are happy hunting grounds for good value wines.
Avoid big names, fancy Burgundy, posh Bordeaux and Grand Marques Champagne, and obvious choices, Chablis, Sancerre etc.
Sommeliers are there to help. Talk to your sommelier, be clear, show some interest and you will be rewarded.


*St. Leonards, 70 Leonard Street, London EC2A 4QX