That Boutique-y Gin Company is now four-years-old and we're celebrating in the only way that makes sense. With lots of tasty gin!
It's been four years, 48 months and 1464 days since That Boutique-y Gin Company (TBGC) decided to turn a love of all things juniper into a brand that produced and bottles top-quality gin. A commitment to fun, flavour and innovation has led to a range that features original creations and collaborations with some of the finest distilleries around. And it's picked up the odd award or two along the way…
To celebrate the occasion, we're giving YOU a tasty pressie. Over the course of the next couple of weeks, a host of That Boutique-y Gin Company's tasty expressions will go on sale, as will some incredible rums, whiskies and gift sets from across the whole Boutique-y range (you know there are a Boutique-y Whisky and Rum too, right?). It beats cake and candles. Well, we might still have some cake. While we're enjoying some of the most delicious gins around! Here are just some of the expressions on sale now…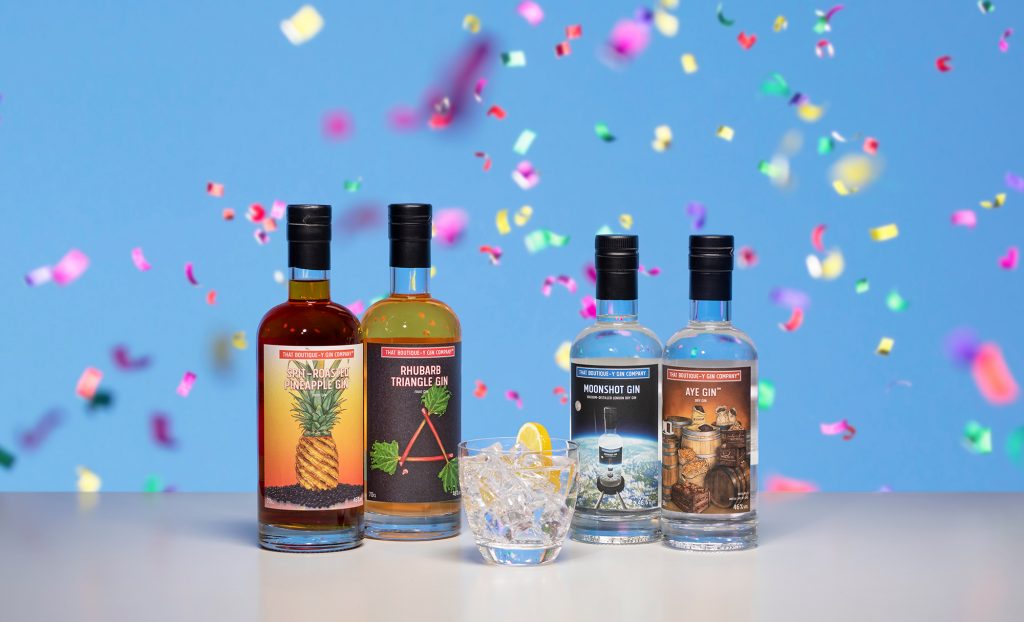 It's That Boutique-y Gin Company's birthday!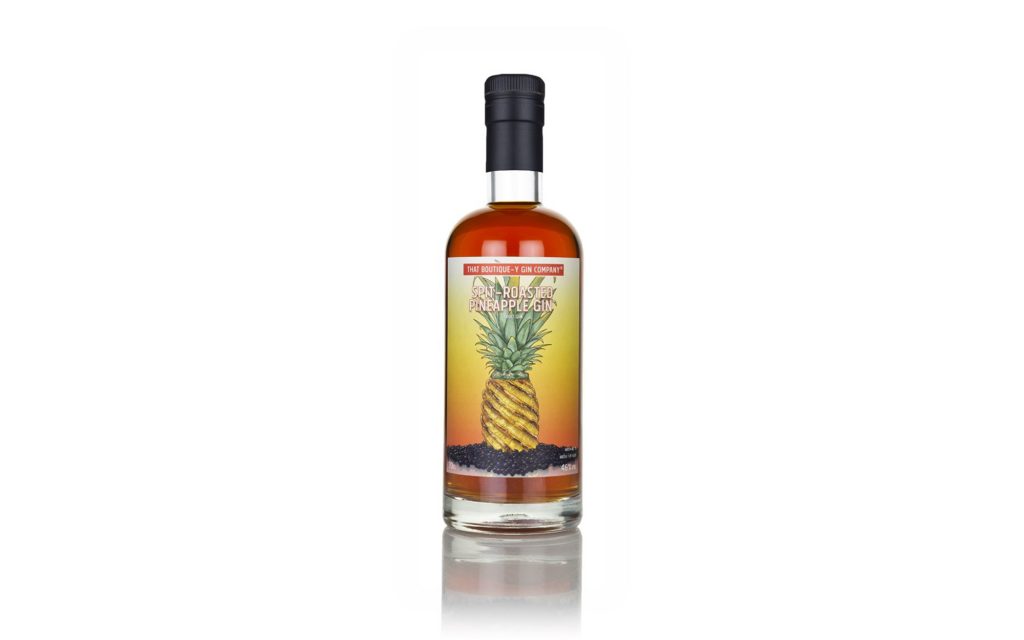 A flavoured gin with tropical tastiness at its core, Spit-Roasted Pineapple Gin is one of the brand's most popular releases for good reason. It's made by roasting whole pineapples on a spit with Demerara sugar until they're gloriously caramelised. These are combined with a bold gin to create a spirit just waiting to be enjoyed neat, in cocktails or paired with Coke, tonic or Ting. 
What does it taste like?
Authentic pineapple sweetness, with waves of sharp citrus, earthy juniper, sugar caramelising in a pan, mouthwatering tropical fruit, orange blossom, lightly charred sugar and cardamom.
What's the deal?
It was: £29.95, it's now: £26.95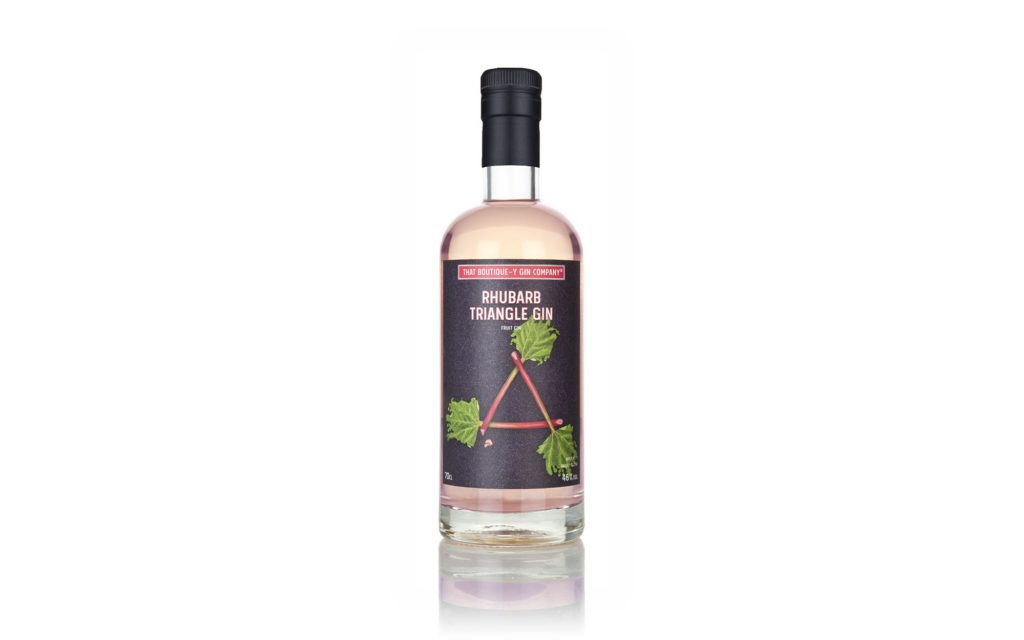 Rhubarb has become the most popular gin flavours, probably for the same reason it's so tasty in crumble, and Rhubarb and Custard sweets. People just love that tangy, sweet profile and you'll find plenty of that in this gin. The name refers to where the rhubarb is sourced from, an area of West Yorkshire, England famous for producing vast quantities of the colourful vegetable. 
What does it taste like?
Fresh, aromatic and earthy rhubarb, citrus peel freshness and plenty of earthiness from juniper.
What's the deal?
It was: £29.95, it's now: £23.95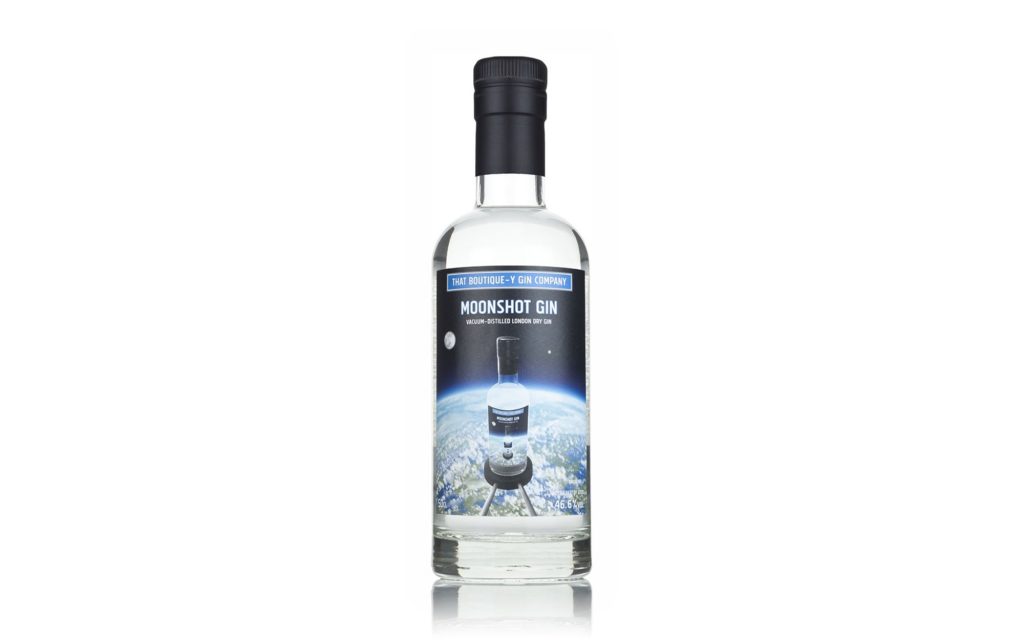 Mankind took one giant leap when it walked on the moon back in '69. That Boutique-y Gin Company then made what I think we can all agree is a contribution of a similar magnitude by creating a gin with botanicals that were rocketed off to space. The likes of juniper, coriander, cubeb pepper, fresh lemon peel, chamomile flowers, cardamom, dried bitter orange peel, cinnamon, liquorice root, angelica and even moon rock from a lunar meteorite were launched into the final frontier before being sent back to earth to be distilled and bottled up in the aptly named Moonshot Gin.
What does it taste like?
Candied peels, starfruit, warming juniper, lemon thyme, cassia, black pepper, rounded citrus flesh sweetness, a touch of lemon sherbet and coriander seed and notes of ginger beer and grapefruit.
What's the deal?
It was: £29.95, it's now: £21.95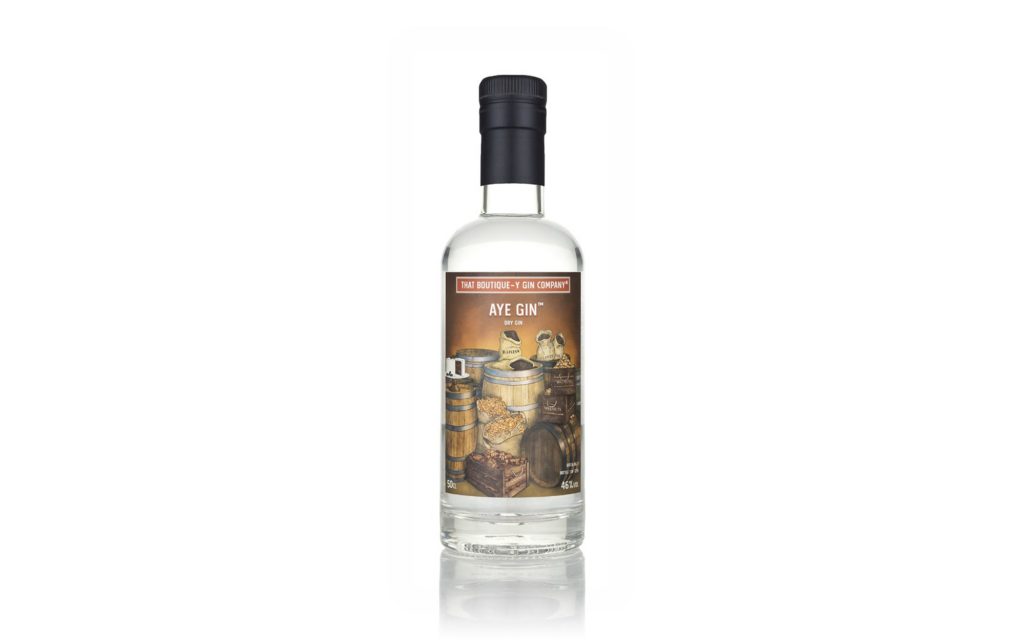 When That Boutique-y Gin Company considered whether it was a good idea to blend pot still gin with Scotch whisky, there was only one response necessary, aye! The spirit, which was also aged, re-distilled and then bolstered with distillates from Christmas cake, walnut, raisin, orange peel, cinnamon and clove is a delicious and innovative treat that shows off the brand's experimental side in style. Aye Gin makes an amazing Negroni.
What does it taste like?
Bright and decadently floral, with angelica, orange blossom, honeysuckle, juniper, aromatic cinnamon, lemon thyme, earthy vanilla, bergamot, grapefruit peel and gingerbread.
What's the deal?
It was: £29.95, it's now: £23.95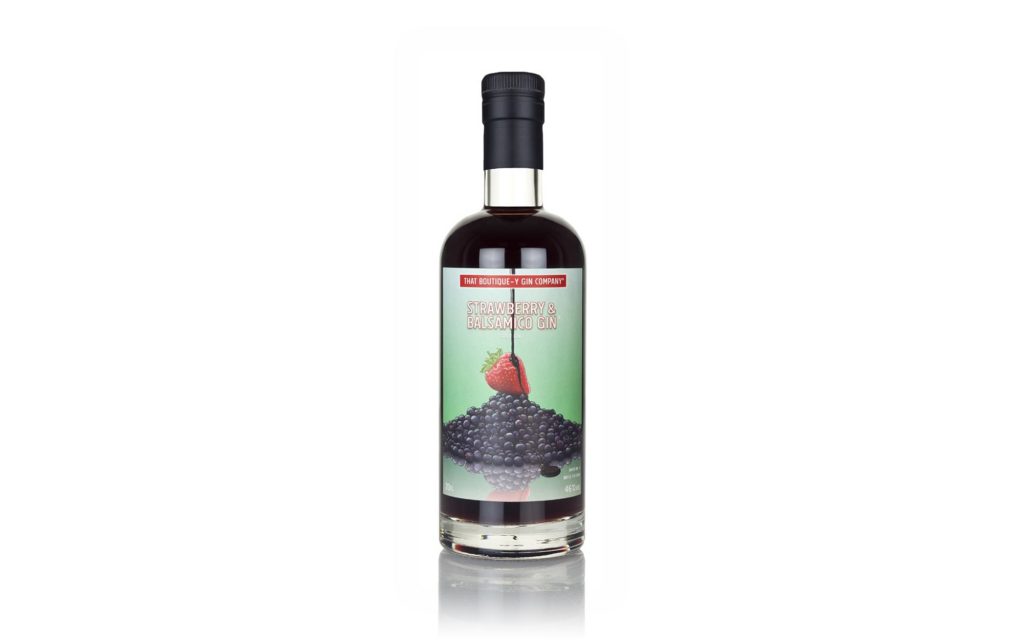 That Boutique-y Gin Company has put together all kinds of classic flavour combinations together over the last four years, like chocolate and orange or chocolate and cherry, but everyone's favourite sweet treat isn't the only ingredient that can be paired to great effect. Strawberries and balsamic vinegar (Aceto di Balsamico tradizionale di Modena DOP aged between 12 and 25 years in casks made from chestnut, no less) have been brought together alongside black pepper, cherry, oak, mulberry, ash and juniper to create this delightful and distinctive gin.
How does it taste?
Freshly-picked strawberries sweetness, lots of herbal notes (especially basil and dill), warm peppery juniper, subtle loose-leaf tobacco smoke and of course, that delicious balsamic.
What's the deal?
It was: £29.95, it's now: £23.95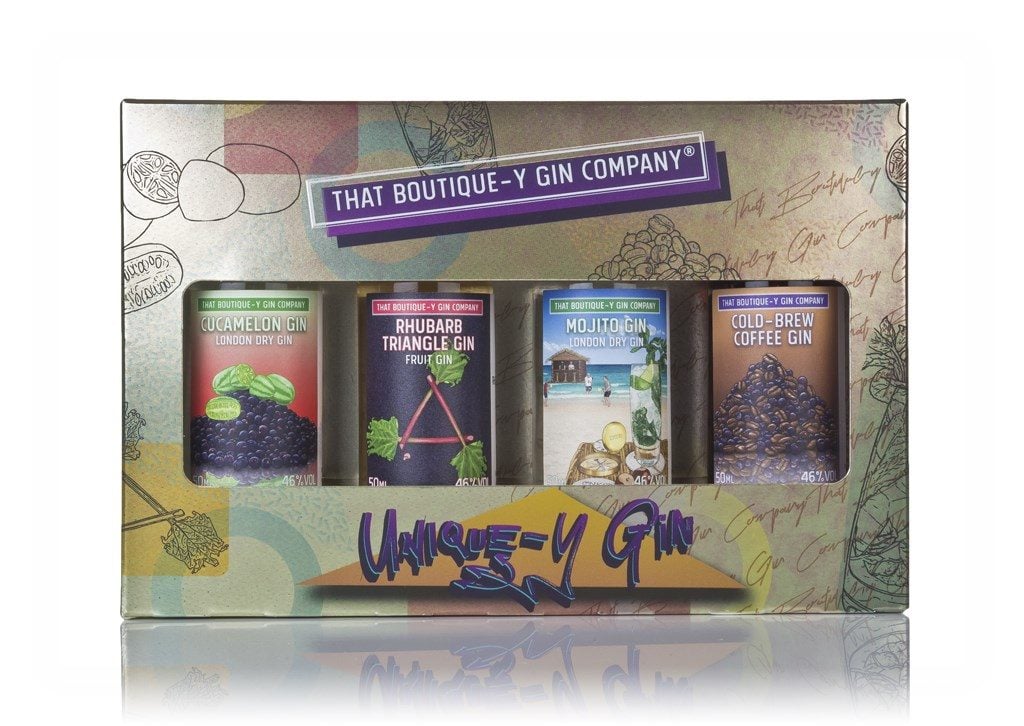 If the birthday atmosphere has got you in the mood to pick somebody up a present (including yourself, we all deserve a treat every now and again), then this Unique-y Gin Set is just the thing. Within the colourful, shiny walls of this handsome little box, you'll find four different 50ml bottles of unique gin, including Mojito Gin, Cold-Brew Coffee Gin and more.
What's the deal?
It was: £19.95, it's now: £16.95