As That Boutique-y Rum Company celebrates its third birthday, we talk to rum sniffer outer extraordinaire Peter Holland on how he got the rum bug, why the category could do with more transparent labelling and falling down the sugar cane rabbit hole.
Peter Holland's love of rum started, appropriately enough, with "meeting the lady who is now my wife." Her family is from Barbados and it was seeing her "swigging a neat rum" that piqued Holland's rum curiosity. If you're marrying into a West Indian family, then it would be rude not to take an interest. Previously his experience had begun and ended at navy rum "which didn't appeal."
Rum epiphany
But it was a trip to Rumfest in London in 2008 that Holland described as an "epiphany moment." He realised that "that world of rum was much bigger than Mount Gay Eclipse. Rum wasn't just the Caribbean, it was world wide. It sparked the journey."
At the time, premium rum was still something of a niche category. There was a small group of bartenders centred around bars such as Trailer Happiness in London who appreciated the good stuff. Holland found himself pulled ever deeper into the world of rum which would end up with him becoming involved with That Boutique-y Rum Company in 2018, which celebrates its third birthday this month.
Following his sugar cane awakening, Holland began regularly blogging on his Floating Rum Shack website and his free time was spent at tastings and rum events. His first post was in Feb 2009 and "within a year or two you get invited to Cuba, a glorious time to start a blog," he said. The website got loads of traffic, before Google changed the algorithms. 
Time to jump
By 2014, Holland had reached the point where he could not take his rum odyssey further with a full time job as an engineer working in product development. "My job was pretty stressful, it was making me ill," so it was an obvious decision to turn his hobby into a job. "If I don't jump now, it's never going to happen," he thought.
Many people have tried to do something similar, Holland succeeded. First Richard Seale from Foursquare in Barbados got in touch, he needed a part time brand ambassador. This suited Holland down to the ground, he never wants to be an employee again. "I don't want to be in a position when someone has to sign my holiday card," he explained. 
Then, "once you've got time people come to you with more offers," he said. The next person to come knocking was Ben Ellefsen from Atom (Master of Malt's parent company). In 2017 he was looking to set up an independent rum bottler to go alongside That Boutique-y Whisky Company and needed an expert. 
The birth of That Boutique-y Rum Company
"He gave me a huge bag of samples and asked why he shouldn't just release all of these." Holland gave Ellefsen his professional view, "some were past their best," and by October they were ready to launch That Boutique-y Rum Company.
The range is now huge, taking in all the major rum producing countries like Jamaica and Barbados but also quirky stuff from Thailand and Madeira. There are funky agricole rums, single still bottlings from Guyana and blends that are perfect for mixing. Below Holland has come up with some of his current favourites.
I asked Holland how he managed to track down interesting and unusual rums. Apparently "stumbling over a forgotten cask in a distillery is not going to happen for the bigger producers. You are just not going to have access. Foursquare, for example, doesn't sell direct." You have to go through third parties. But with smaller players, you can still visit and have a rummage.  
Holland is particularly excited about a single cask from William Hinton on Madeira that was aged in an Amarone (Italian red wine) cask. Coming soon to That Boutique-y Rum Company. "People think older and more expensive is better," he said. But there are bargains to be had with younger and more obscure distilleries. He's a particular fan of another Madeira producer: O Reizinho.
No way back
Despite being full time in the drinks business for seven years, Holland tries to keep a rum lover's perspective: "I think back to what it was like being a wide-eyed enthusiast blogger and not lose that sense. I like being on the consumer side of the bar."
He sees it as his job as a sort of rum tourist guide. "There are always new people to bring on board, people who are drinking Bacardi & Coke or Malibu & pineapple and thinking they're great rum drinkers. If they're receptive, they can carry on that journey. When you get people down to a blanc agricole then they're really screwed. There really is no way back."
He's a particular fan of rums made from sugar cane juice like Clairin from Haiti but also excited about less traditional rum countries like England and Scotland, though both have a much longer rum making heritage than you might imagine. There were two Scottish and one English rum released as part of Boutique-y's home nation series released earlier this year. Holland thinks part of the appeal is like with gin – people like buying the bottle that's made just down the road from them.
He loves experimenting with rum in cocktails and recommends swapping out the Cognac in a Vieux Carré for an aged rum. His favourite cocktail, however, is the Daiquiri made with Signature Blend No 1, though he did add that it would have to be served with a side order of Gaviscon to combat the acidity.
A confusing category
The sheer variety, however, within rum can make it confusing especially for beginners. "People like Woods and Coke but give them blanc agricole from Martinique and they would not recognise it as rum. Rum is such a tiny word but it covers so much."
Holland admits that inconsistent rules among the various rum countries adds to the confusion. "The messaging on age statements would be such a useful thing to move forward with. People will continue with solera blending but drop the '23' please, it's highly misleading." He pointed to brands like Mount Gay who don't have age statements at all. He'd also like to see more obvious labelling of additions such as sugar rather than hiding them away on the website like some big Venezuelan brands. But, he doesn't think this will do much to change tastes, "it's easy to drink neat spirit when it has 40g of sugar." People like sweet things.
It's a long road from sweetened rum to rhum agricole. Holland says: "My first taste of agricole rum or cachaça, I just didn't get it. What the fuck is this in my glass?" It was a similar story with Caroni, a now closed distillery in Trinidad that is sometimes called the Port Ellen of rum. Holland found it "too big and dirty" but the next day "I woke up after drinking Caroni and thought 'now I get it." There are, however, some bottlings that are too much even for Holland like some of Jamaican single marks from Velier, rum which were created for blending rather than drinking neat: "if anyone claims it's their favourite rum and it's all they drink at night, I'm calling bullshit." Too funky for Holland? That makes me want to try it.
Three rums to try
To help you along your rum journey, Holland has picked three from the Boutique-y range, one for people at the beginning of their rum journey, one gateway bottling and one for confirmed rum nuts.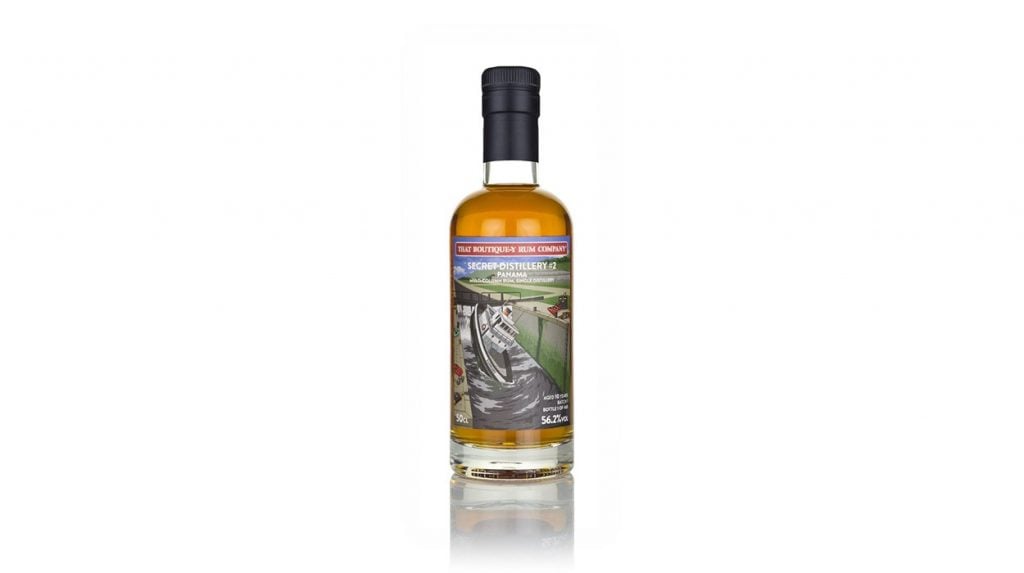 Secret Distillery #2 Batch 1 10 year old – An aged rum from Panama, Holland describes this "as an easy going getting started type of rum".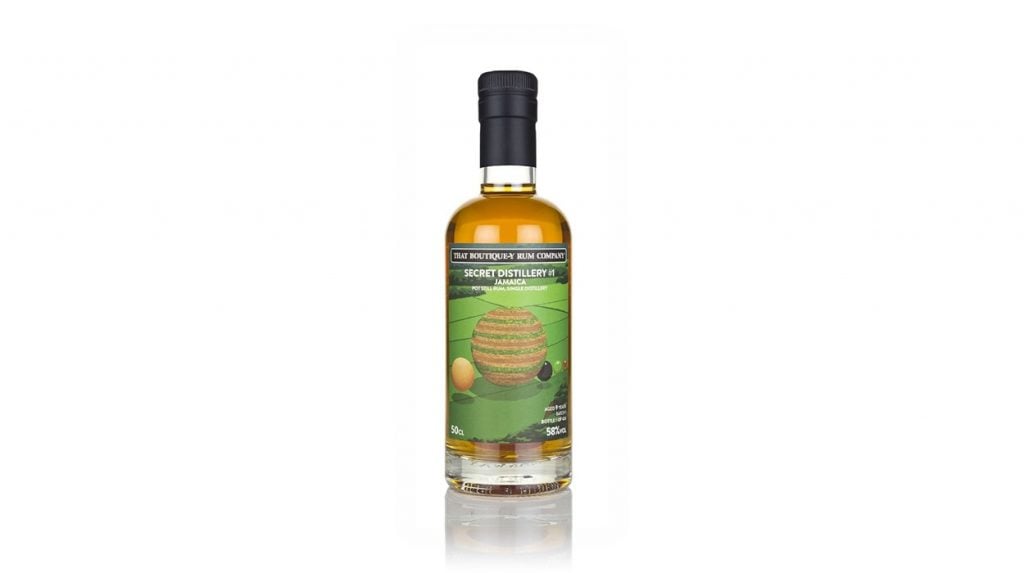 Secret Distillery #1 Batch 1 – "A rum for those well on their way. Well for me, that's going to be something much more full bodied like a well aged (9 year old) pot still rum from Jamaica," he explained.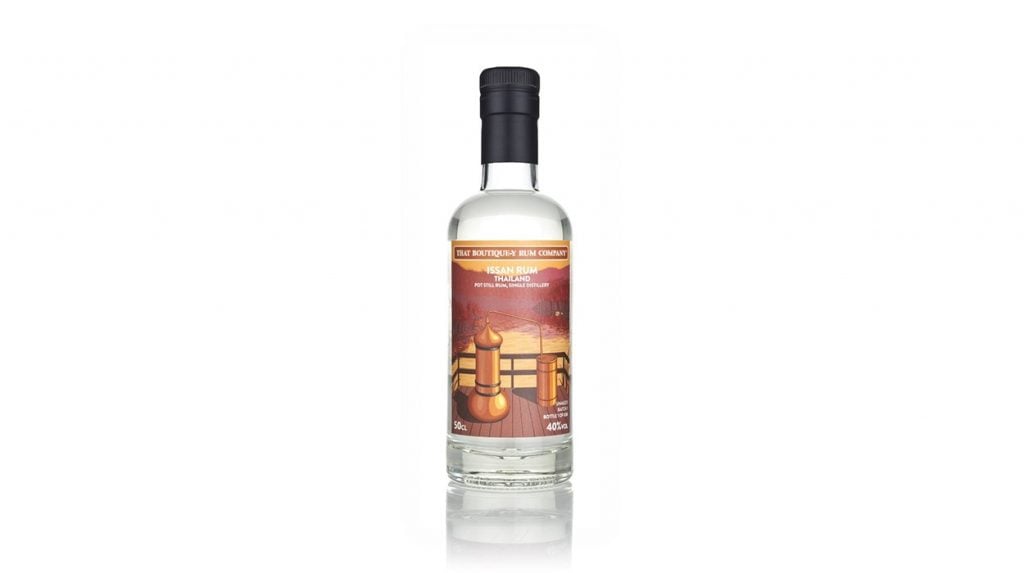 Issan Batch 1 – From Thailand, according to Holland, it's "a rum for those in deep nerd mode, something unaged, something entirely about the distillation, something that can't hide behind the years in a cask. In this case. It's a pot still rum made from a monovarietal of sugarcane."