We're more than halfway through Rum Month, people! It's time we showed a little bit of love to the category's hipster alias, Rhum Agricole. We've picked out ten top-notch bottlings to acquaint you – single-speed bikes and tiny dogs remain optional.
You could consider Rhum Agricole as the mezcal of the Tequila world, or the rye of American whiskey. Much like mezcal and rye, it's rooted in history and tradition, considered 'challenging' to the uninitiated palate, and cherished by die-hard category fans and trendsetting millennials alike.
Rhum Agricole was born in the French Caribbean islands, and it's made by fermenting and distilling the juice pressed from sugarcane – a little different to its molasses-based category cousins. It has a pretty bolshy flavour profile: usually grassy and earthy, often floral, funky or fruity.
This style is commonly produced in Martinique (brands are identifiable by the geographical indication AOC Martinique Rhum Agricole, so long as they conform to local standards), Haiti, and the Guadeloupe islands of Marie-Galante, Grande-Terre, and Basse-Terre, though Agricole producers exist across the Caribbean – and even beyond.
Raring to immerse yourself in all things Agricole? We've picked out ten exceptional rums for you to enjoy into a tropical Punch, combine with a mixer or enjoy with a cube of ice. Cheers!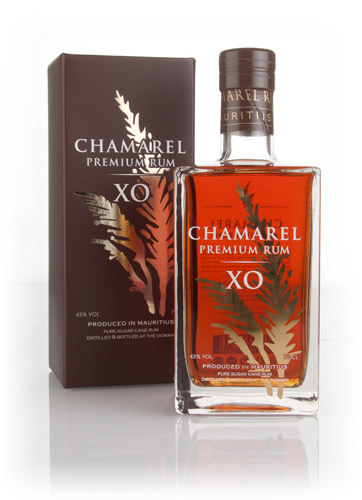 Chamarel XO Rum
If you consider yourself a 'field-to-bottle' enthusiast, you'll appreciate Chamarel XO Rum. It's the creation of La Rhumerie de Chamarel in Mauritius; one of the few remaining distilleries to cultivate its own sugarcane. This Extra Old expression contains 60% column distilled rums and 40% double distilled rums aged for six years in French oak. Expect caramel, sandalwood and a fruity tang, with a dry, spicy finish.

Rhum de Père Labat 59
This super-strong Rhum Agricole is a force to be reckoned with, clocking in at a bumper 59% abv. It hails from the Père Labat distillery on the Guadeloupean island of Marie-Galante – named in honour of the missionary monk who pioneered rum-techniques at the end of the 17th century – and they don't tend to make much of it, so it's certainly worth a taste.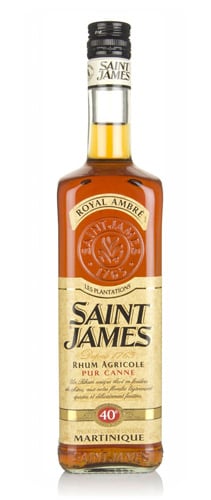 Saint James Royal Ambre
Ambre by name, amber by nature – just look at the colour of it. Produced at the St James Plantation on Martinique, Royal Ambre is aged for between 18 months and two years in Limousin oak barrels, and holds the AOC marque like a badge of honour. Vegetal, fresh, clean… and spicy, without being harsh. A must-try.
Clément VSOP
Another fantastic rum from Martinique. Clément VSOP is matured for around one year in virgin French oak, before settling into a re-charred bourbon barrels for a further three years. Lighter – and therefore more approachable – than most of the bottlings on this list, but make no mistake: there's plenty of peppery spice, stewed fruit and wet mineral flavour to cement its Agricole credentials.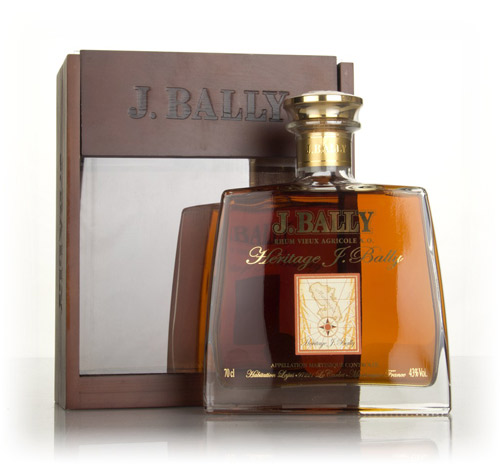 J. Bally Heritage
If you want to deck out your drinks trolley, look no further than this fancy-as-hell Martinican Rhum Agricole from J. Bally. The quality doesn't stop at decadent packaging; truth be told we'd enjoy this rich, complex, rounded well-aged rum blend even if it arrived in a paper bag. Just delightful.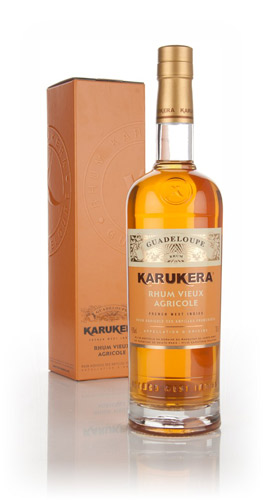 Karukera Rhum Vieux Agricole
Once you're acquainted with all the category classically offers, it's worth looking outside the lines. This isn't your a-typical Rhum Agricole – hailing from the Karukera distillery in Guadeloupe, this aromatic, sweet, and fragrant rum has been aged for three years in small Cognac casks. A standout bottle design too.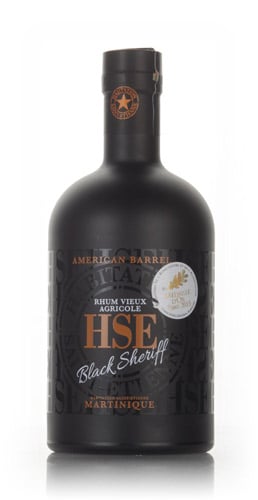 Habitation Saint-Étienne Rhum Black Sheriff
Imagine combining the grassy fruitiness of Agricole with the American whiskey's sweet vanilla and caramel notes. Sounds delicious, right? Introducing Black Sheriff, a blend of three and four year old rums from Martinique's Habitation Saint-Étienne aged in ex-bourbon barrels from Kentucky and Missouri. Yee-haw.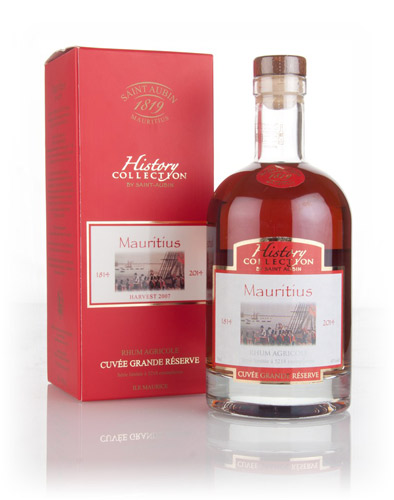 St. Aubin History Collection Mauritius Cuvée Grande Réserve
The fields of St Aubin have been involved in sugar production since 1819, so it's safe to assume the folks that live there know their way around a sugar cane. This tasty bottling from St Aubin distillery is a blend of rums aged between three and seven years in American and French oak casks. The team use spring water sourced from their tea plantation domain of Bois Chéri to reduce the ABV of their range.
Trois Rivières Cuvée de l'Ocean
Fan of a maritime dram? This fascinating Rhum Agricole from Trois Rivières is made with sugar cane grown on the south coast of Martinique. The Atlantic Ocean influence gives the classic grassy, fruity profile a powerful coastal kick. Cuvée de l'Ocean is unaged – what you see is what you get. Very cool.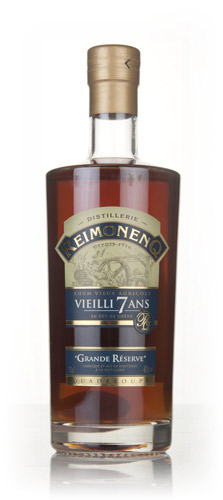 Reimonenq Grande Réserve
Remember everything we've just told you about the classic Agricole flavour profile? Well, you can forget most of that. For now. This gorgeous Guadeloupean Rhum Agricole, aged for seven years in oak casks, is a flurry of chocolate-coated fruit, brown sugar, and cream, rounded out with soft spice. A dessert dram if ever there was one.
Agricole aficionado? Let us know your favourite bottling in the comments below.