As the founder of Whitley Neill Gin, Marylebone Gin, Berkshire Botanical Gin and Gelston Irish whiskey, it's fair to say that Johnny Neill knows a thing or two about booze. We managed to grab five minutes with him and here's what he said:
Johnny Neill has made quite the mark on the spirits industry in the last 15 years. The descendant of Thomas Greenall and JJ Whitley created the Whitley Neill Gin brand in 2005, building it from the ground up as one of the pioneers of the gin boom until it was acquired by Halewood Wines & Spirits in 2009. Working with the family-owned, UK-based distiller and distributor, he's since developed brands such as Marylebone Gin, Berkshire Botanical Gin and revived the historic Gelston Irish whiskey name as director and owner of HJ Neill Spirits.
Neill took time out of his busy schedule to sit down with MoM to tell us about how he juggles all these award-winning spirits, what it's like to live up to a family legacy and his ambition to open a distillery in Ireland in the next few years. We also had a taste of an expression from each of his brands, because we're nothing if not thorough.
Master of Malt: It seems like you've got distilling in your blood. Were you always destined to enter the spirits industry?
Johnny Neill: I did grow up on gin, to be honest! My father worked as the director for Greenall Whitley, based in Warrington, which at the time was the largest independent brewer in the UK and also owned Greenall's Gin. His uncle, JD Whitley, was the chairman of the group and my father's grandfather, or my great-grandfather was a chap called John James Whitley, or JJ Whitley, he was managing director of the company for about 40 years. It goes all the way back to 1762 when Thomas Greenall founded the company. So I've got eight generations behind me and I started tasting gin early and always loved it. But my dad left the business in the 70s and I never really had any interest in the company. I went into finance, took some management and accountancy exams and came out of university to work in accountancy firms in London. But I hate numbers, too many spreadsheets! But I always wanted to create my own gin. I decided to leave the finance world and start my own brand around 2003 or 2004. It took about 18 months to create the recipe. I worked with Charles Maxwell, the master distiller of Thames Distillers and then Rob Dorsett, master distiller at Alcohols Ltd, Langley and what we developed together turned into the Whitley Neill Handcrafted Dry Gin. 
MoM: Whitley Neill gin is an English Gin but with a South African influence. Why was this your source of inspiration?
JN: Originally I wanted to make something very British with some floral botanicals, so things like hyacinth and dandelion and elderflower that would stand out in a classic London Dry. But they were getting a little bit masked by the core botanicals. Then I went to South Africa with my wife, who is South African, and started looking for some different fruits, roots and shoots to distil. I stumbled across two that worked really well. Cape gooseberries (physalis), a bittersweet aromatic citrus fruit that's quite tart but has a lovely aroma different to orange peel or lemon peel. They worked really well on their own and then as part of the recipe. And then baobab. The tree on the front of the bottle is the baobab tree, which has a fruit with a tart, lemon citrus pulp with a flavour profile not unlike lemon sherbert. I then added a little bit more coriander in the recipe as well and this helped push the character I wanted through. 
MoM: You're one of the leading producers of flavoured gin. Why was this a category that interested you?
JN: We started having some fun experimenting and we thought that people would like simple, bold new flavours. It's easy to communicate a 'quince gin' as opposed to a product like Whitley Neill, which has got nine botanicals, so we created spirits that led with a predominant flavour. Although the juniper has to sit there still. I think the fact that we chose different colours for the bottles worked really well and had great shelf appeal. Then we were led by how well-received the first couple of flavours were, they just went crazy. The whole thing just blossomed and ballooned. We were drawing people that hadn't really enjoyed traditional dry gins before as well and helping to grow a category. So it was partly us and partly the consumers enjoying the flavour profiles.
MoM: Why did you decide to branch out and create different gin brands in Marylebone  London Dry Gin and Berkshire Botanical gin?
JN:  I always wanted to create a gin that would hark back to something much more traditional which could offer a contrast to the contemporary Whitley Neill. I used to live in Marylebone for about 15 years and so I've got that little bit of innate history with the area and knew that I could draw from local stories. One of those was about Marylebone Gardens, a pleasure garden located in the grounds of the old manor house of Marylebone in the Georgian era, a time in which gin was very popular, it was the last gin craze. It got me thinking about the floral botanicals that would have been sitting in those gardens at the time and from there I developed the story, the recipe and the brand because that's what I enjoy doing. I always wanted to do something around the area, so our pot still is based about 150 metres from where the Pleasure Gardens used to sit and I also commissioned the creation of a tiny 50-litre copper pot still to produce an even more limited-edition spirit exclusively for the 108 Brasserie, in the Marylebone Hotel, which you can see by the bar if you visit.
With the Berkshire brand, I had a desire to create a local brand that would make gin, but that could evolve to make spirits like vodka and rum. I live in West Berkshire now near the Yattendon Estate, a 9,000-acre estate that's actually one of the largest Christmas tree growers in the U.K, which was great because I was keen to work with new and local flavours. So for the first batch we did, I was allowed to go out on the estate and chop down some Christmas trees and we used Norway Spruce in the recipe! It's a dry gin but you'll get a little bit of extra pine in there on the finish and I think it's a nice balanced gin. We make it right now in a pot still called Harry, who resides in the wonderful The Royal Oak Pub & Hotel right in the heart of Yattendon. But I've got a lease on a bigger premises on the Yattendon Estate at the moment and we're planning to put a bigger pot still in place so we can really start developing the brand and the range. I'm always trying to work on a couple of new flavours and once we have the larger pot still we can play with some rum and do some ageing and stuff like that. 
MoM: Tell us about how you revived the Gelstons Irish whiskey brand.
JN: It was something I started looking at about 11 years ago when I first came to Halewood. The brand was established in 1830 by Samuel Gelston and in 1869, when he died, the business was bought by Harry Neill, who was my great-grandfather. The idea was to build on what Gelstons has historically done as an independent bottler, so we began sourcing whisky and casks to finish some expressions. Our barrels are down in West Cork, we've got bourbon casks and some red wine casks, which is an interesting area that we can develop. We wanted to play in the age range with Gelston's to separate us from the Pogues brand and because cask finishing has got a great history behind it, it's what my family did 150 years ago so that's nice to think about too. Talking about family history has reminded me we have some cool stuff happening at the moment. We've got some Pinot Noir casks from New Zealand that we are currently ageing some of our new single pot still in which we got from a wine brand called Two Paddocks. It's owned by my second cousin, Sam Neill, who you'll probably know as the actor from Jurassic Park, and he's a lovely gentleman. My great-grandfather, Harry Neill went out to Australia with the gold rush in 1851 with his younger brothers, one of them being Percival, who then went out to New Zealand and Sam is his great-grandson. Harry came back to Belfast and bought Gelston's and was exporting it over to New Zealand and Australia where the brothers were so it's nice to bring things back full circle, the two hemispheres are working together again. We're hoping to bottle in the next couple of weeks actually.
MoM: I heard that a Gelston's distillery might be on the cards, can you tell us about that?
The end goal is certainly to build our own distillery in Ireland. Unfortunately, COVID hit us at the wrong moment, we had a site that we were going to sign a lease on and in March so as you can imagine that was pretty bad timing. Also, you've got Brexit coming up and so, as a business, we're not ready for that commitment at the moment. But we do want to distil our own Irish whiskey. We'll see what happens over the next six months and then we'll definitely start looking at getting over there in the next couple of years. 
MoM: Does your family's history inform much of what you do?
JN:  It's definitely not a burden and I don't feel any pressure to live up to anything. It just gave me a love of the flavour profile of the gin. I'm certainly interested in the history, which you can see from the flavours that we've got in the Whitley Neill range. They're always based on a little story from my family background. The first Whitley Neill flavour that we produced was quince and that was based around my grandfather. He was in the Engineers in the army and had spent time in Palestine and Turkey, at the end of the Second World War and whenever we used to go to his for Christmas he always used to have quince jelly or quince jam. We started working with Turkish quince as a flavour profile, we thought it gave a nice stone fruity flavour and it fitted really nicely with the family history.
MoM: You've seen gin go through a boom since you started out. Can the category maintain its momentum?
JN: It's been a hell of a ride from early days when it was very hard to sell a premium gin to a bar and restaurant. It took a lot of time and effort. We were thinking around 2012-14 that things were going to slow down, but actually, it's accelerated. It may slow down and might become more difficult in the on-trade over the next 18 months for operators to have such a large range of gin, but we'll see how we go. But consumers are still on board and still experimenting. As long as we're still producing really good liquids with interesting stories behind them and reasons for them then I don't see it letting up. There are a number of new distilleries and I suppose we all think 'gosh, how are they going to get it to market, but if there's always a story behind the distillery and they're producing good gin then why not? Everyone's been very supportive of each other, everyone talks to each other in the industry, generally, every producer is happy to help. Whilst there's competition, it's healthy competition, there's a lot of collaboration.
MoM: Have you got any more brands or spirit categories in your sight?
JN: Right now there's no ambition to create any new brands. If we did do a rum it would be under one of the existing brands. I'd love to do a spiced rum in the Berkshire range. We've got stills that are capable of distilling some quality rum so we'll do some experiments and see what we get. I have stuff ageing on the estate down in Berkshire and in the Marylebone range I've got some rum casks from the Foursquare Distillery which are absolutely spectacular, so whether we play with rum casks or we develop a rum, we'll have to see. For now, I need to focus and make sure that everything's working smoothly in this difficult period.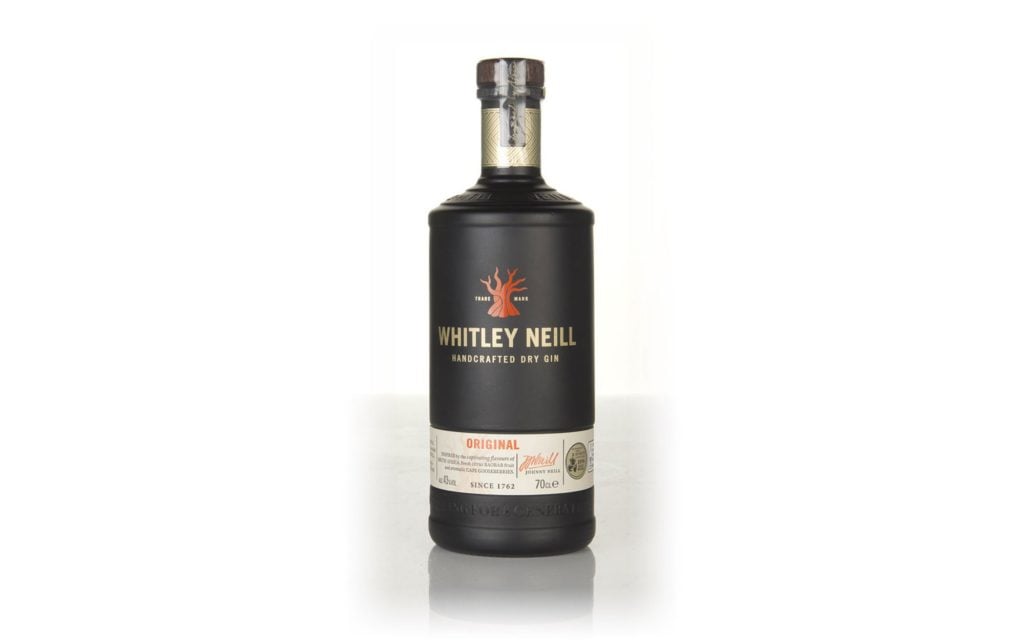 Whitley Neill Handcrafted Dry Gin Tasting Note:
Nose: Very spicy and rich with juniper upfront and coriander seed, angelica root and lemon sherbet in support.
Palate: A thick and delicately sweet palate combines cassia bark, acacia honey, exotic spices and warming citrus.
Finish: Long finish with spice and zest.
Overall: An exotic, smooth and complex expression, this is a gin that tastes as interesting as its backstory.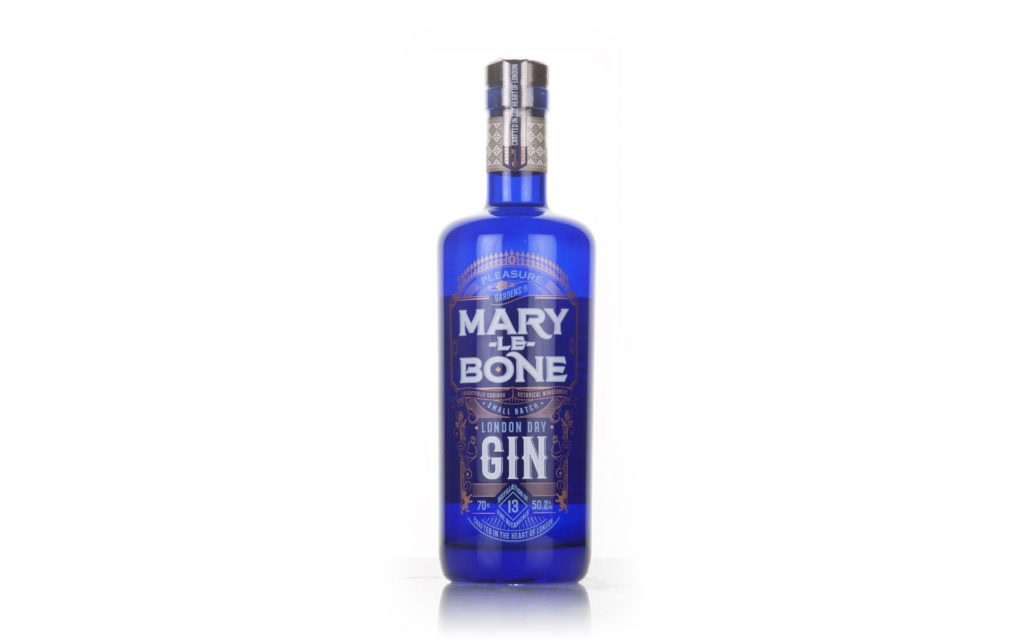 Marylebone London Dry Gin Tasting Note:
Nose: Fresh lemon balm, chamomile and a kick of spice from clove create an aromatic, floral opening with underlying hints of pink grapefruit and pine-y juniper.
Palate: Big notes of juniper and sweet orange upfront with a lick of liquorice, more lemon balm and cassia coming in strong in the backdrop.
Finish: More warming citrus, a little anise and some delicate floral notes linger.
Overall: Tastes as good as it looks and makes a smashing G&T, Marylebone London Dry Gin is a well balanced and elegant expression.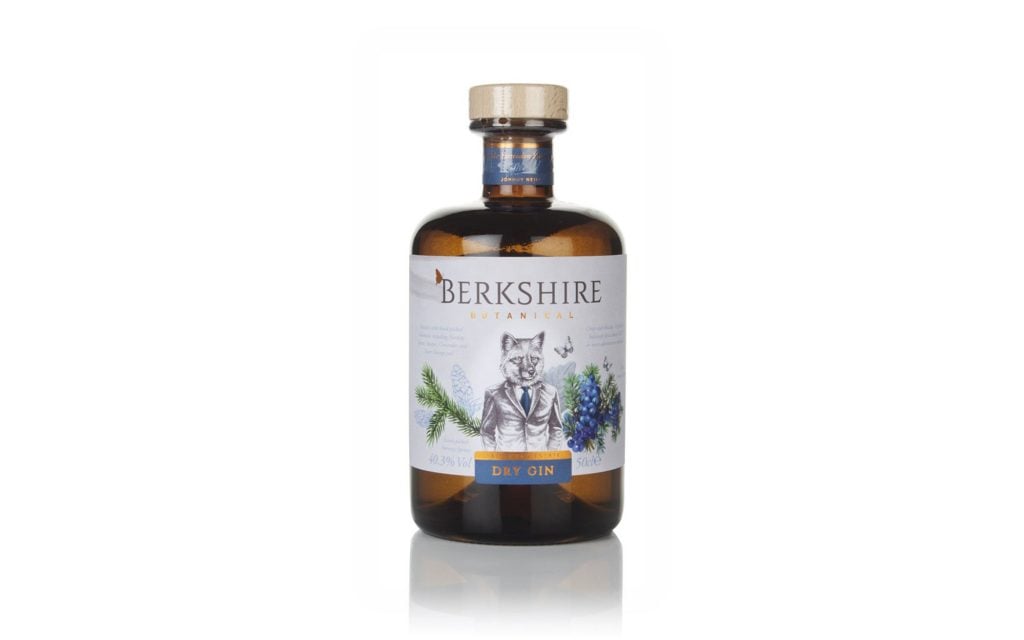 Berkshire Botanical Dry Gin Tasting Note:
Nose: Lots of pine, oily citrus and a herbal twinge of coriander root lead with help from deep, concentrated notes of juniper. 
Palate: The palate brings some floral and perfumed qualities with angelica, heather and Parma Violets with piney juniper and orange peel in support.
Finish: The finish brings some aromatic spice and bittersweet grapefruit.
Overall: Fresh, bright and full-bodied, with this gin should make some lovely G&Ts. Garnish with a ribbon of orange peel to bring out the citrus notes.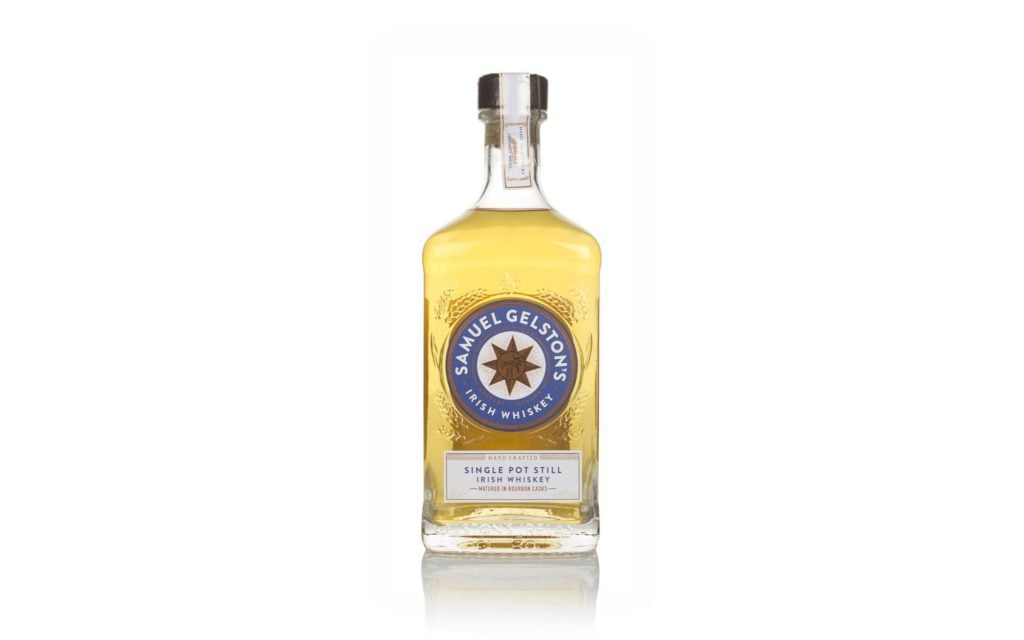 Gelston's Single Pot Still Tasting Note:
Nose: Sugary porridge, creamy vanilla fudge and muddled fresh mint with ripe banana, papaya and a pinch of ginger in support.
Palate: Rolled oats, hazelnut spread, floral honey and chocolate bourbon biscuits initially with grassy malt, lime peel and drying spice.
Finish: Marmalade on granary toast, condensed milk and a hint of cinnamon.
Overall: Very clean, fresh and moreish. A whiskey that would work best as a versatile mixer in my mind.