We've updated our list of our favourite places in the capital to sip fine whiskies, enjoy cocktails, and take a break from the world. Here are eight of London's best whisky bars.
London is a great place to drink whisky. In fact, London is a great place to drink full stop. With great old fashioned pubs, trendy bars, and swanky restaurants, there's something for everyone. But what we are particularly interested in is whisky. This is the Master of Malt blog after all. Whether you're bourbon mad, an Islay-obsessed smokehead, a cocktail aficionado, or a single malt purist who won't let a drop of water near your dram, we've got a bar for you. 
This is a personal selection of places dear to the team here at Master of Malt. If your favourite pub or bar isn't here, then let us know in the comments or on social media.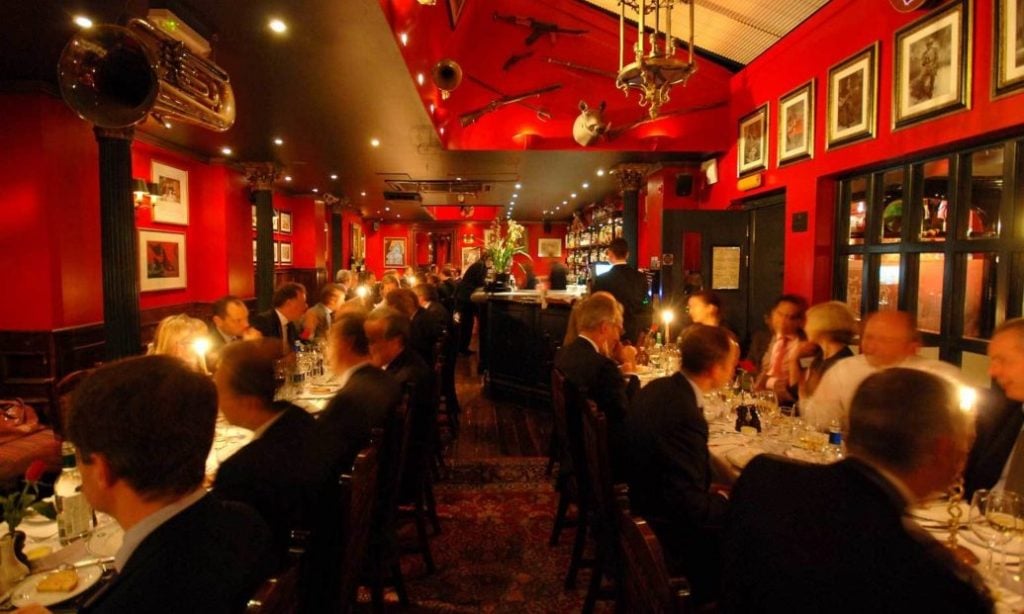 Almost every day, Boisdale owner, the magnificently-monickered Ranald Macdonald, is to be found enjoying lunch in the Belgravia branch. Always a good sign. This first Boisdale specialising in Macdonald's three favourite things, steak, cigars, and whisky, opened in 1988, and has since been joined by three other venues: Mayfair, Bishopsgate, and a mammoth venue at Canary Wharf. Macdonald also loves music and so there are regular jazz, soul, and reggae gigs with some serious talent on offer like Courtney Pine or Horace Andy. The Mayfair branch has a special vinyl and cocktail bar in the basement, whereas in Belgravia you can indulge your inner plutocrat on the cigar terrace where Glen Collins will suggest the perfect malt to go with your Montecristo.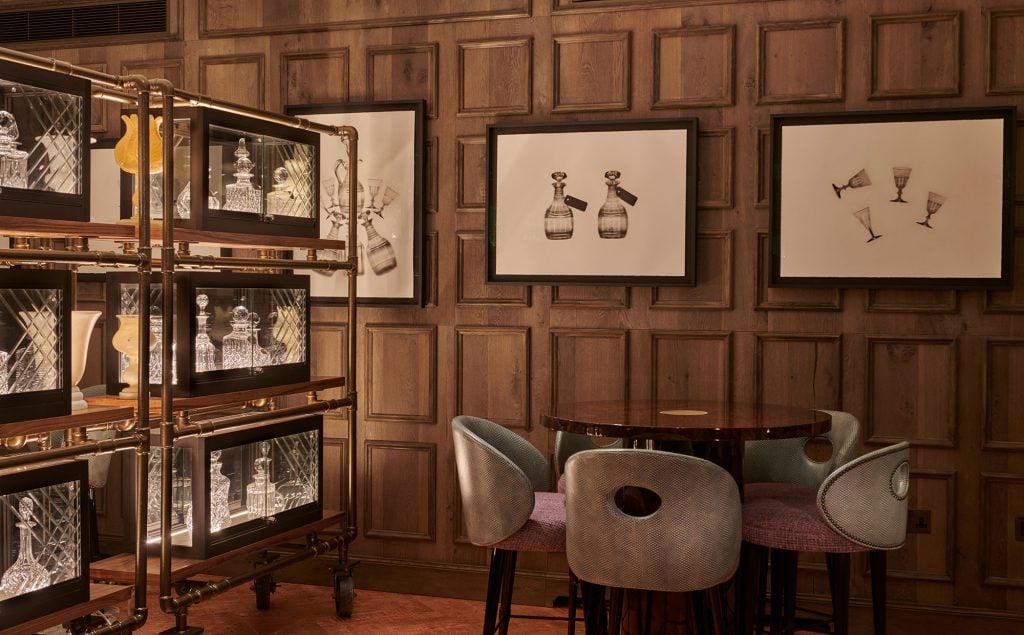 We love a bit of theatre here at Master of Malt, and there's theatre aplenty at the secret Sibin bar at the recently-opened Great Scotland Yard Hotel. It was so secret that we struggled to find it until a helpful member of staff pressed a discreet button and, James Bond villain-style, a section of bookcase opened to reveal a secret bar. It's called Sibín, as in an Irish drinking den (sometimes spelt shebeen). The drinks menu takes a turn for the unexpected too with old classics given a tune-up. The Rusty Nail is made with two types of Talisker, Drambuie, and then left to oxidise for two days to mellow. Bars manager Michal Mariarz adds a little PX to his Smokey Cokey, Lagavulin 16 year old and Coke. For the more classically-inclined there are unusual whiskies like a 2005 Caol Ila part-matured in Hermitage red wine casks.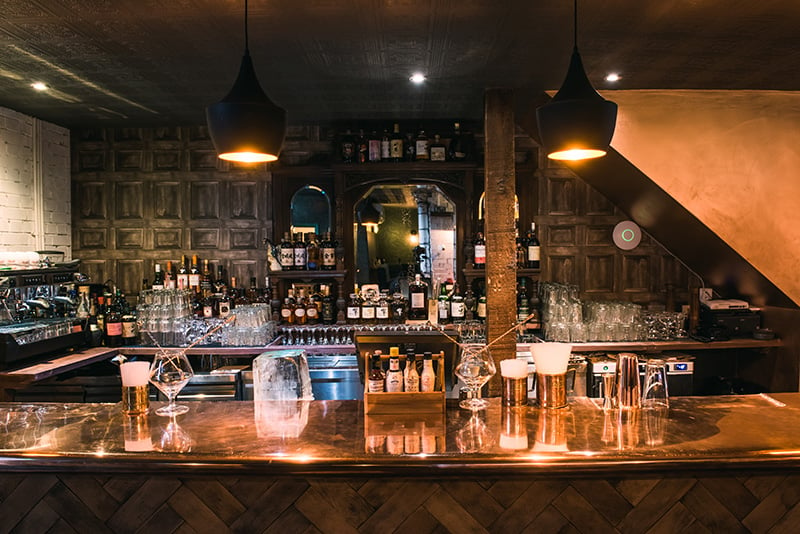 This amazing bar in London by Old Street roundabout is a booze wonderland especially for lovers of Japanese whisky. It was founded by brothers Simon and Stephen Chan who created the Drunken Monkey dim sum bar also in Shoreditch. Bull in a China Shop has been open since 2015, and offers an incredible range of Japanese whisky including some Karuizawa at £55 a glass and the biggest bottle of Nikka from the Barrel you have ever seen, plus whiskies from smaller producers like Mars. There's plenty of Scotch too. Stephen Chan told me he had a soft spot for Tomatin, in particular. There's Japanese, Taiwanese, and Korean bar snacks to wash down with your single malt.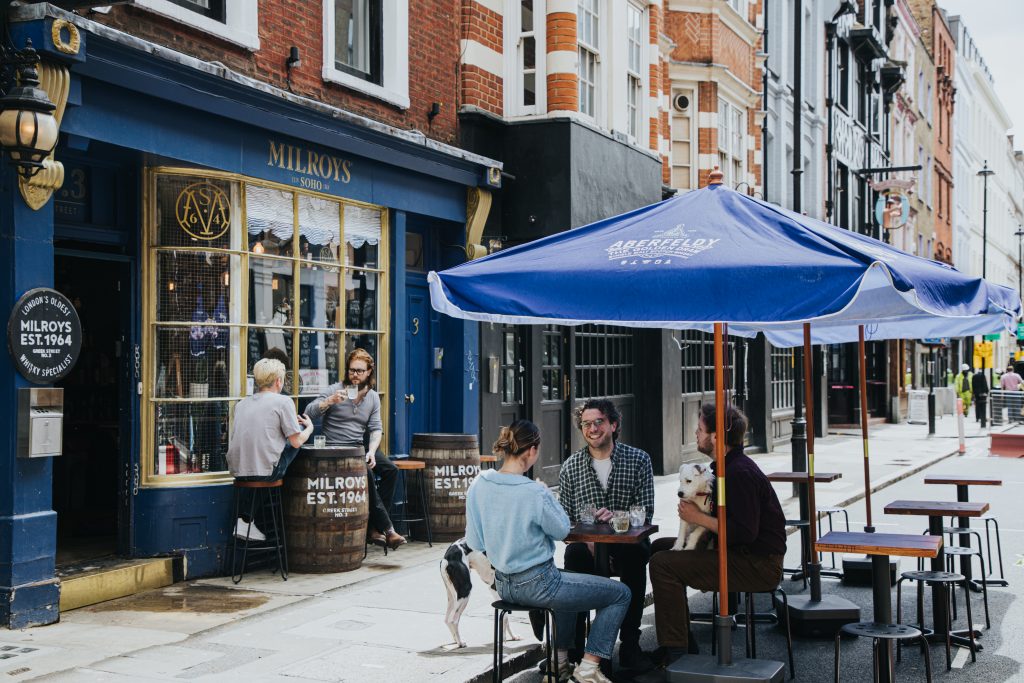 Milroy's is a Soho institution that was revived and revitalised when Martyn 'Simo' Simpson took over in 2014. There's a cocktail bar in the basement and a whisky bar on the ground floor with over 1,000 bottles to try; they claim it's the largest selection outside Scotland. Simo buys and bottles his own rare casks so there are things here that you can't find anywhere else. He opened a three-story Spitalfields outpost in 2019 which contains a whisky-focused private members club. It's a whisky-lovers' wonderland. During lockdown, the team kept busy by selling rare casks, offering Zoom tastings and selling bottled cocktails. "We will come out of this stronger than we went in," he said at the time. And so it proved.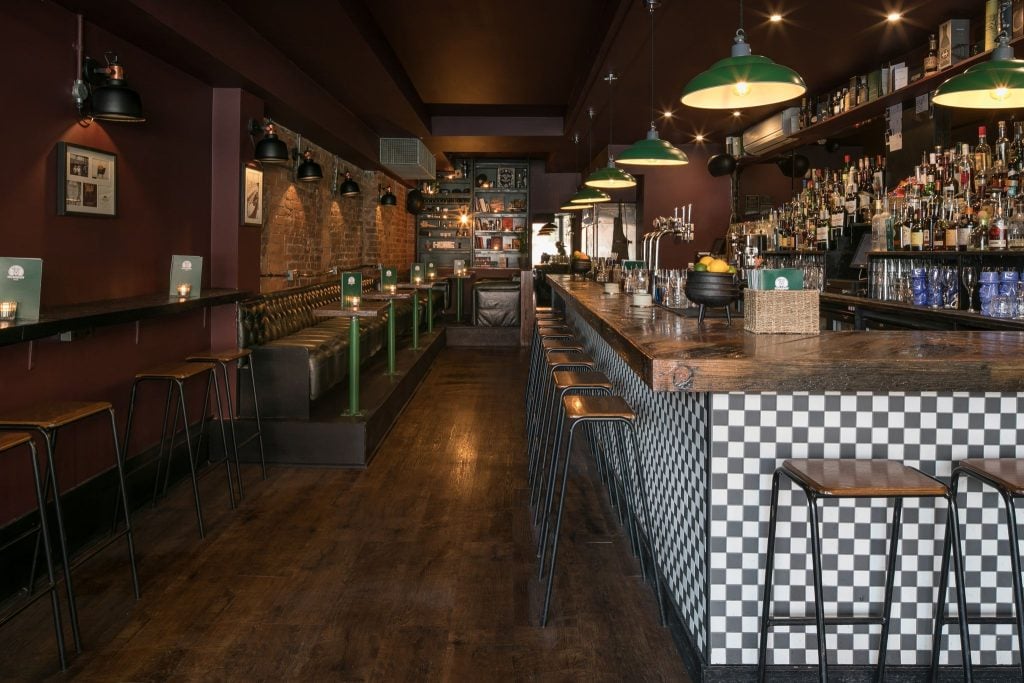 The aim with Homeboy was to bring a bit of Dublin to Islington, according to founders Aaron Wall and Ciaran Smith. As you'd expect there's a remarkably range of Irish whiskeys alongside some excellent cocktails along with simple food like toasties or, sure to bring back childhood memories, a crisp sandwich made with Tayto's cheese and onion. During lockdown, Wall has kept busy experimenting with Home Boy Irish Coffee Bitters (why has no one done this before?), which should be coming soon, bottled cocktails and "our own limited release top secret finished Irish whiskey." Sounds exciting.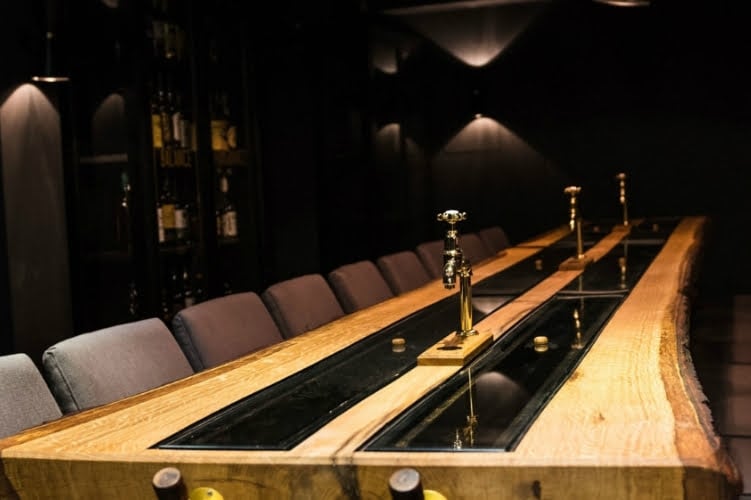 Like at the Fife Arms in Aberdeenshire, the whisky at Black Rock is grouped by flavour rather than region. The idea is to make choosing your whisky less intimidating. But that's not the only selling point of this Shoreditch bar. You can also blend your own whisky from the vast array of malts and grains on the premises, enjoy whisky cocktails like a Smokey Cokey, or use a whisky vending machine. Oh, also don't forget they have a three-tonne tree trunk (see photo above) filled with whisky in the basement. Of course they have.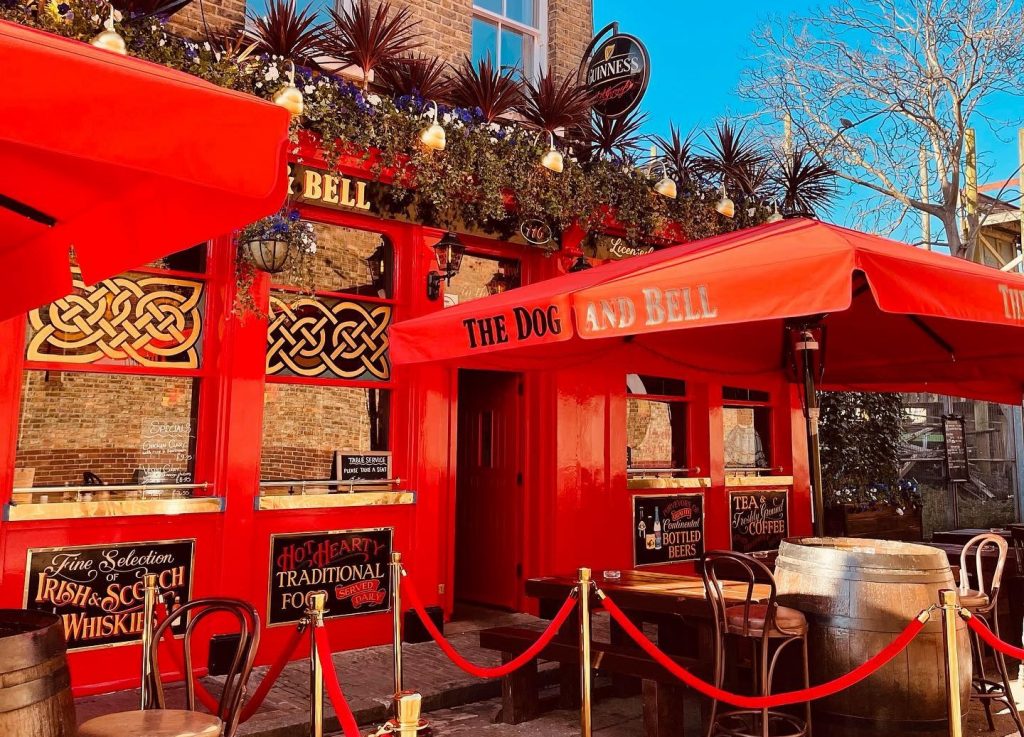 This backstreet pub near the river is a definite contender for best pub in London. Let's start with the whisky, or rather whiskey as the pub is run by an Irish family, so has a vast selection including some very tempting rare Midleton releases. There's also Scotch and some Japanese whisky. The beer is superb too, with usually at least five real ales on handpump all at very reasonable prices. This is one of the last places in London where you can find a pint for under £5. They do a nice line in food, but what really makes this place is the clientele, a mixture of old locals, trendier in-comers, and people who have made a special journey to visit the best pub in London.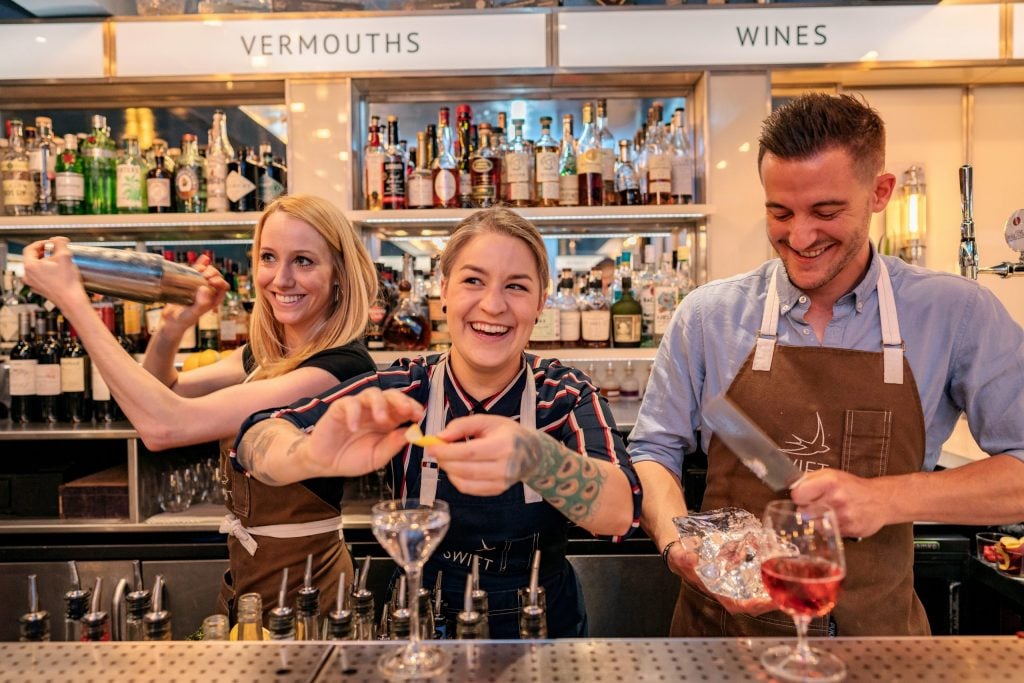 Since 2016, Swift has been wowing London drinkers with its superb cocktails and amazing range of whiskies. The bar is on two floors. The upstairs is lively with lots of standing room – it's the kind of place for sipping cocktails and maybe even engaging in some light dancing – whereas the downstairs is more sedate. Take a chair, sit back and browse the list of more than 250 different whiskies. Whether we go upstairs or downstairs, Swift has proved a great favourite with the Master of Malt team after events in London. The Irish Coffee is particularly popular. IWe really like Irish Coffee here. 
If you're looking for more inspiration, check out the best whisky bars in Scotland.