With the Super Bowl taking place this weekend, we take a look at how American whiskey sales are growing in the UK, and pick some of our favourites for you to enjoy in front of the big game.
Due to recent, ahem, disagreements between the European Commission and the current US administration, there's currently a whopping 25% tariff imposed on American whiskey (you may have noticed how your favourite bourbon isn't quite as good value as it once was). People were predicting catastrophe for American whiskey exports – and yet, the UK market is not only holding up, it is positively booming.
According to figures just released by the Wine and Spirits Trade Association (WSTA), last year, 27.6 million bottles of American whiskey were exported to the UK. This is double what we were drinking 10 years ago. And the numbers could rise even faster after leaving the EU (if we ever do), because it means that the government (whoever that might be) has the opportunity to remove this tariff. The WSTA is calling for the government to do exactly that. Chief executive, Miles Beale had this to say: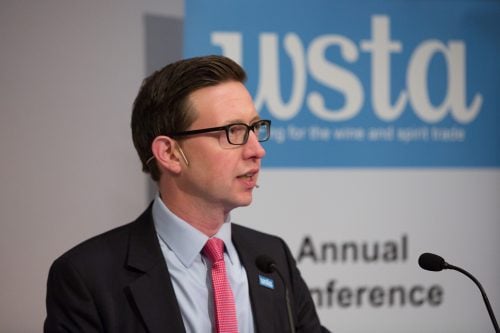 Miles Beale!
"The good news is that UK consumers now enjoy a greater choice of bourbons and American whiskeys than ever before. More and more we find consumers are looking to try a new drink experience which has encouraged spirit producers, including US exporters to introduce new products to the UK market over the last decade. Unfortunately, Brits will start to see the price of these drinks rise because of punishing tariffs. We hope that the Super Bowl will provide drinkers with the perfect excuse to taste something from across the pond."
In the US, the Super Bowl is a good excuse to eat, drink and make merry even for those who have no interest in American football. But nowadays, this sport isn't just for Americans, it's watched all over the world and since 2007 regular season games have been held every year in London. Bars and pubs across Britain will be putting on special Super Bowl-themed evenings for those who want to watch the game, which kicks off at 11.30pm GMT on Sunday. My money is on the New England Patriots, or maybe the Los Angeles Rams. Really I have no idea. I'm just in it for the hot dogs.
Enough sport talk, what are we going to drink on Sunday? Here are five American whiskeys to help you enjoy the game and toast transatlantic goodwill: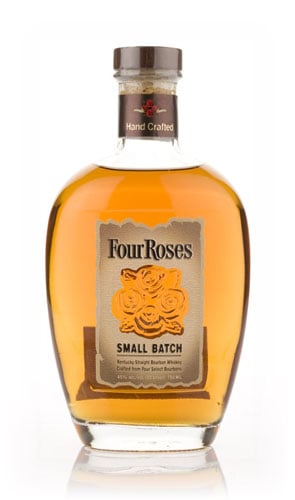 Four Roses Small Batch Bourbon
Four Roses Small Batch Bourbon
One of the best value whiskeys on the market even with the tariff. This is a significant step up from the standard Four Roses. It's rich and spicy, and makes a cracking Old Fashioned.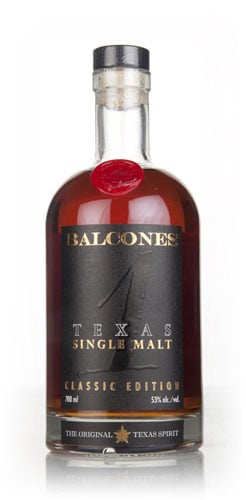 Balcones Texas Single Malt
Balcones Texas Single Malt
They do things bigger in Texas. Made from Scottish barley, this is not unlike a rich Speyside malt, a Glenfarclas for example, but with everything turned up to eleven. It gets its big flavours from being left out to mature in the Texan heat. Scorchio!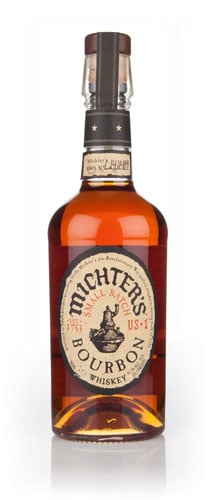 Michter's US*1 Bourbon
Michter's US*1
Made in Louisville, Kentucky, the capital of bourbon, this is another small-batch whiskey. It's fiery, spicy and full of juicy red fruit, there's a sweetness there, but it's drier than many bourbons.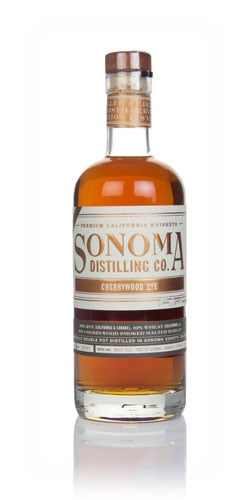 Sonoma Distilling Co. Cherrywood Rye
Sonoma Distilling Co. Cherrywood Rye
This Californian whiskey is made from a blend of 80% rye, 10% wheat, and 10% barley which is smoked over cherrywood. It's smoky with notes of red cherry, hot chillies and leather – quite a combination.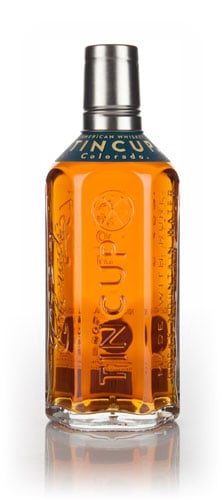 Tincup American Whiskey
Tincup American Whiskey
There's a little bit of everything in here, malted barley, rye and corn. It's intensely peppery and spicy with some lovely balancing caramel notes and a smoky finish. Oh, and you can use the cap as a cup, perfect for pre-game sippage.