The founders of VIVIR Tequila believe they can change the way you think about Tequila. We spoke to them to find out why.
Recognition of Tequila and mezcal as a diverse, impressive and important category is increasing. Agave-based spirits have never been so highly sought after, with recent data revealing exports of Tequila from Mexico's 155 licensed distilleries are worth over $1.6 billion. Tequila was also noted as the star performer in Diageo's half-year results and there's been a remarkable number of celebrities jumping on the bandwagon. George Clooney's Casamigos Tequila brand (sold to Diageo for US$1 billion in August 2017) being the obvious example, but Dwayne 'The Rock' Johnson, Michael Jordan, Nick Jonas and Rita Ora are also among those who've placed their faith and finances in the Tequila trend.
It's about time, too. Spirits enthusiasts have long maintained that Tequila should be taken more seriously, pointing to its long, romantic history and complex production process. The party spirit perception may have held the category back in the past, but the tide is turning. Premium brands are playing their part as the likes of Patrón have begun to make a difference. But closer to home in the UK there's a newcomer that has big aspirations and a promising range of spirits to match.
VIVIR (to live) was founded by Navindh Grewal and Paul Hayes and its core range of Blanco, Reposado and Añejo bottlings launched at the beginning of 2019. The ambition? To 'change the way you think about Tequila'. Intrigued, we spoke to Grewal and Hayes to find out more.
As far as inspiration for creating your own Tequila brand goes, there's few more remarkable or unlikely than Bircher muesli of all things. But it was in the making of a Bircher muesli brand that Hayes became a fan of the agave-based spirit. "I founded a food company and was the first person to make Bircher muesli in the UK.  I'm a real stickler for my ingredients, where they come from, how sustainable they are, and I wouldn't use refined sugar. So I used agave syrup instead," says Hayes. "But it was hard to get your hands on agave syrup. I learned that the majority came from distilleries, so I got in contact and met with them to understand the process more. It was at that point that I started drinking and falling in love with Tequila".
Unfortunately for Hayes, when he returned to the UK it was difficult to find a Tequila he was able to enjoy due to an unlikely allergy. "Back then the only Tequila you'd find really were cheaper bottlings that were about 49% agave and they were the one thing in the world I'm actually allergic to. I had a really bad reaction and a doctor said there was something in that 49% that isn't the agave that you're allergic to," Hayes explains. "But when I started drinking Tequila while sourcing agave syrup in Mexico, it would be rude not as I was working with them, I would have 100% agave Tequila and I really liked it and I was absolutely fine."
Fast forward to 2015, and friends Grewal and Hayes were talking about their shared love of Tequila and the production process. Wanting to drink some, the only brand that was available was the style Hayes couldn't drink. "That begged the question, why is this always the case in the UK? Unless you go to a specialist cocktail bar or Mexican restaurant then getting premium Tequila was actually quite difficult or very costly. We thought 'there's probably an opportunity there," says Hayes. "We already knew how to make Tequila, we've already worked with a couple of amazing distilleries, we already understood the import and export market, we're registered with the CRT over there. We were in a unique place to do something about it".
The duo then began to work on creating the first British independent Tequila brand based in the UK. But for all their expertise, they were missing one thing: a distillery. Using their contacts and knowledge of the category and region, they chose to work with The Casa Maestri Distillery. Also known as the Destiladora del Valle de Tequila, it was created just 11 years ago by Michael and Celia Maestri in the heart of Jalisco and now claims to be the most awarded Tequila distillery in Mexico. The success is not surprising given the duo have distilling in their blood. Previous distilleries founded by relatives include the Licores Veracruz Liquor Distillery and the Frank-Lin Distillers Ltd.
Hayes knew they were a good bet having worked with them before. "They ticked all of our boxes. They're a great team over there, they grow all their own Highland Weber Blue Agave, the only variety we use, they still adopt traditional production techniques," he explains. "The water comes from a natural volcanic spring that occurs at the distillery, which makes a huge, huge difference. As we tasted and developed we found there was a pepperiness or metallic taste to a lot of other Tequilas who were using the quality agave we were producing. It actually ended up being the water"
Casa Maestri Distillery also emphasised sustainable production, an aspect that Hayes and Grewal take very seriously.  "It's a massive focus for us and them. They actually won an award recently for being the best exporter with the CRT (Tequila Regulatory Council) and the government over in Mexico," says Hayes. "They work really closely with the jimadores (Mexican agave farmers) who are all employed by the distillery themselves and they grow their agave to full maturity and cultivate a lot of it, so they grow until it flowers so they can collect the seeds and guarantee the next crop. They manage the wildlife around there as well, keeping the insect and bat populations healthy. It's all the good stuff that we really care about".
After a year of development and hundreds of iterations, Hayes and Grewal were satisfied that they had made their first expression: VIVIR Blanco. "It's been about nine years in the making as our Highland Weber Blue Agave takes about eight to nine years to mature. It's estate-grown by our distillery which means we know the pH in the soil, the jimador who farmed it and we get these big 80-90 kg piñas from them. These are then cooked for about three to four days in the hornos (clay ovens) which keep that strong agave flavour and allow us to create a smooth spirit that has slight smoke in the background," Hayes explains. "The agave goes through the milling process to extract all of the agave syrup which is then fermented and distilled in stainless steel stills. We did try copper but it added a slightly metallic finish which for us it just wasn't right. On the nose, the Blanco is very fresh, almost floral and botanical. You get the slight hint of vanilla cause we do grow our agave to full maturity and they've got high brix content so it's naturally a bit sweeter. The agave is very present and the profile carries into other drinks quite well, like long drinks with soda or tonic water and in a Margarita, which perfectly complements it".
Once the duo were happy with the Blanco, it was then a case of waiting for the Reposado and Añejo to age, the former for six months and the latter for eighteen months. For the two aged expressions, standard-sized Jack Daniel's casks were used. "We don't use the big vat casks as the profile is quite strong and over-emphasises the natural vanillas and caramels. The casks were used twice before for two months for another reposado and that was by design. If you use it raw from Jack Daniels it's a bit overpowering and we wanted to keep the agave flavour in there. There is nothing added to the reposado or añejo once aged," Hayes explains. "We did try about eight or nine different cask types ranging from like wine-finishes to different bourbons, but the Jack Daniel's worked best. They are also readily available as well which means we can better guarantee consistency. That's one of the challenges that we found, especially in the independent Tequila business and with reposados, they can vary between batches. We know we're up against it in the UK so we want to create a Tequila that's has a strong agave profile but still very approachable, something very smooth, clean and crisp. That's why we took so long getting it right". 
The reposado was designed to be accessible as Hayes and Grewal recognise that the profile of a Blanco Tequila can be overwhelming for those who are new to Tequila. "We wanted the reposado to fill that gap and that's probably its biggest selling point. You'll get the agave presence so you'll still know it's Tequila, but the vanilla the caramel and the almost melted butter note people love. It still works really well as a base spirit in cocktails and long drinks. One of our biggest wins in promoting VIVIR has been the reposado with ginger ale. It acts like a rum replacement because it actually has a little bit of sweetness in there," says Hayes. "With the añejo, the sweetness dies down a little bit and the sort of smokier notes, burned chocolate or burned banana, start to take over a little bit. If you drink it neat or with an ice cube it's pretty epic. A lot of bars now use it in more traditional cocktails like a Tequila Twist, but it's amazing in things like Espresso Martinis and Old Fashioneds". 
The future of VIVIR will be about establishing the core range, but Hayes and Grewal are happy to reveal that more expressions are being developed. The duo are experimenting with cask finishes. "We're going to export some Cognac casks and start ageing our blanco in them to do some limited edition runs of specific vintage cognac cask-aged blancos, which will be really interesting. Because our Espresso Martini did so well we keep getting asked to do a coffee-infused version of our blanco, so we've been working with a local coffee provider in Mexico on that with our own natural agave syrup," says Hayes. "We're also ageing some extra añejos, which will probably come to the market as limited editions," adds Grewal. 
One thing you won't be seeing in VIVIR's distinctive bottles for the foreseeable future is mezcal, even though it's a style both appreciate. "Mezcal's great and we'd love to make our own, but ultimately we're real sticklers around knowing exactly how to make a spirit. We might think we know a lot about mezcal, but in our own minds we don't think it's enough to really do it justice," Hayes admits. "If we were ever to go down that route we'd want to get it really right. We'd want to partner with the right people, find the right location with the right agave. I don't just want to rush a mezcal to market just for the sake of having one because of the buzz around the category".
The biggest challenge for VIVIR will be the same for every Tequila brand: to shake off the stigma it has attached to it. A big step in the right direction will be to demonstrate the variety of ways that it can be enjoyed. "Tequila is seen as that horrible drink you had as a student at the end of a night when you'd probably drunk too much already. Most Tequila brands will tell you that. But there's a lot more to Tequila than meets the eye and what your previous experience is," says Hayes."Showing it's not just a shooter you do with salt and lime is key. We never serve them with VIVIR Tequila, because you just don't need to, it's as simple as that. Salt and lime are often there to mask the taste of a horrible Tequila you just had, but with our spirits, that's not necessary.  There are so many other great ways to enjoy them. One of our biggest wins has been the Tequila and Tonic. People know gin and tonic so it's not a challenging serve. It's an easy way to get people into Tequila". 
The plan for VIVIR is to build on the success of the craft beer and craft gin sector, which have heightened people's interest in the process of how a drink is made, why it's made and the history behind it all. "The key is getting across to them the heritage and craft that goes into making it. People don't know that a bottle of Tequila can take years to make. It's not just extracted from some magical Tequila cactus to get you drunk. As soon as people understand this they're interested," says Hayes. "We want to change that emphasis because Tequila is so flavoursome, it's so versatile and it's one of the oldest known spirits in the world. We just want to help people understand what it is that Tequila is and can be. It's one of the best spirits you could ever drink". 
VIVIR Tequila Tasting Notes: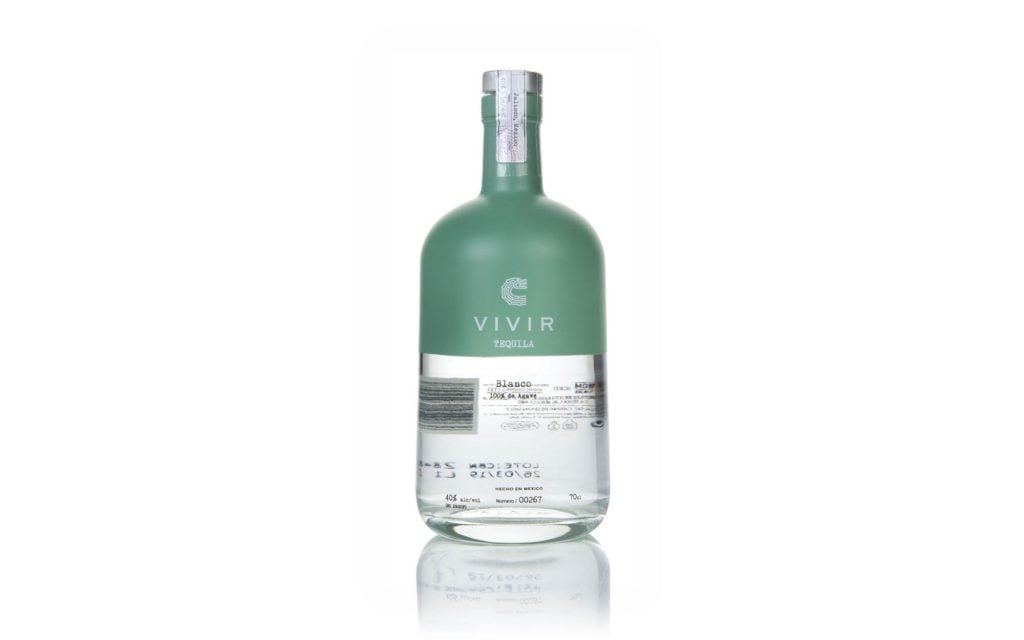 Nose: Agave is clean, crisp and at the core of the nose, giving it a green, vegetal backdrop from which sweeter notes of vanilla, heather honey and wood char emerge. Lemon pith adds brightness among a handful of fresh herbs, wet stone minerality and a slight menthol note.
Palate: The palate has more bright sweetness from citrus and tropical fruits as well as a hint of vanilla, then more fresh agave and herbaceous notes of thyme, and just a little peppermint. There are touches of sea salt, peppery heat and minerality there too.
Finish: Savoury vegetal notes linger with just a touch of honeyed sweetness.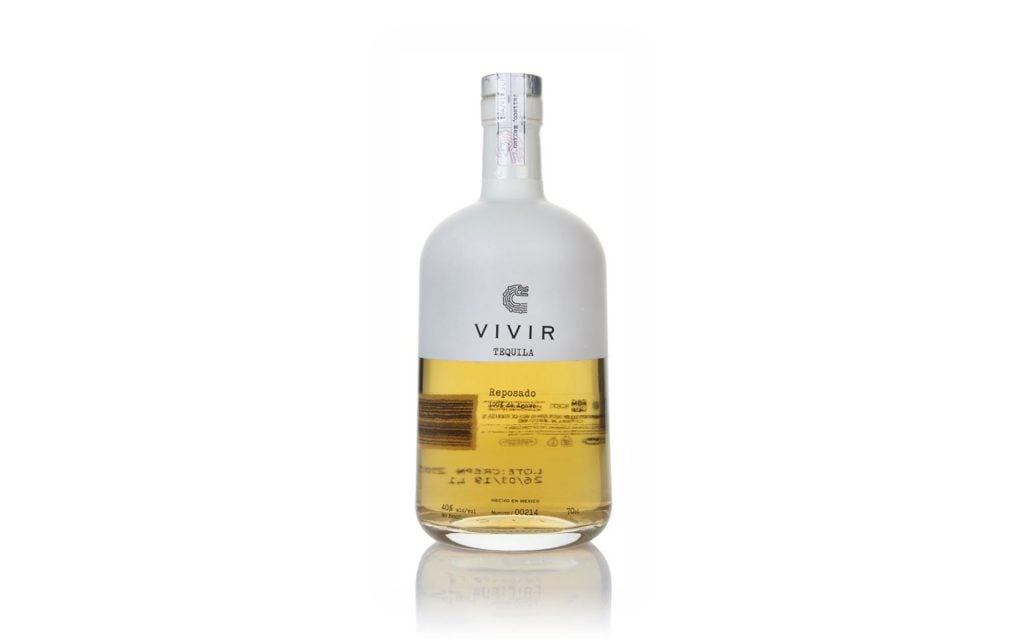 Nose: Soft notes of sweet vanilla, roasted agave and a touch of white pepper. Manuka honey, salted popcorn and bittersweet herbs add depth among wet flint and lemon zest.
Palate: Butterscotch, vegetal agave and orange rind, then cedar, tropical fruit and complex herbal notes. A touch of red-chilli heat, wood smoke and honeyed peels are underneath.
Finish: The vanilla-oak sweetness lingers with touches of agave and garden herbs retaining the profile of the Blanco edition.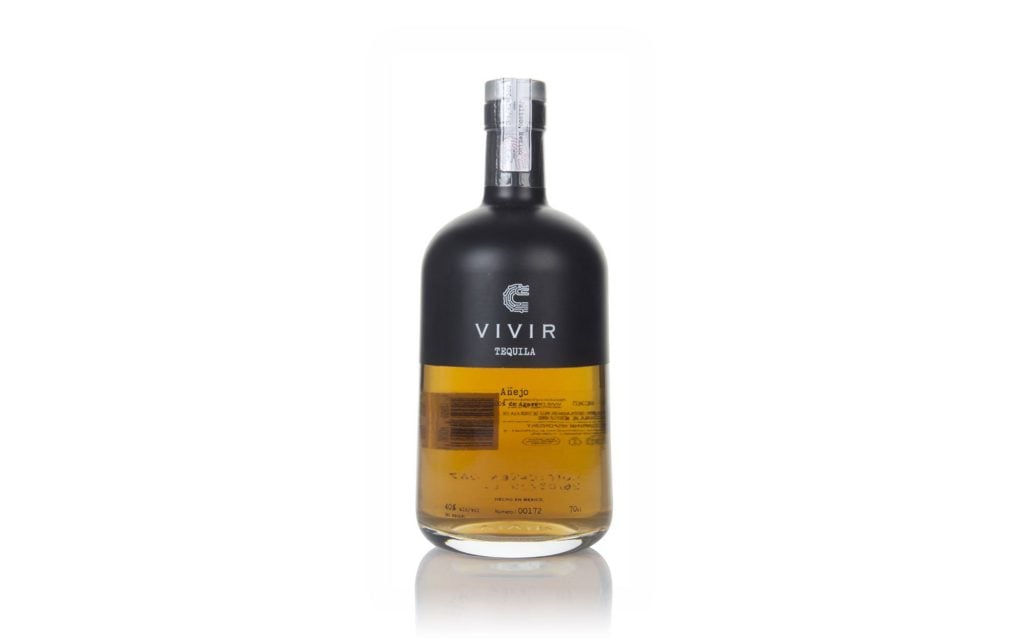 Nose: Roasted agave, home-made salted caramel and BBQ char initially, then dried fruit, fresh herbs and dry oak spice. Wet stone minerality is present underneath among baked earth and a touch of peppery heat.
Palate: Vanilla fudge, cacao, orange rind and salted butter, with only hints of agave underneath. It's still very herbal, mostly thyme, with a drop of peppermint oil in support.
Finish: Tropical fruit, more thyme and buttery vanilla.