Forget flavoured: London dry gin is the style that's stood the test of time and remains one of the most popular worldwide. We thought it was about time we celebrated the classic, juniper-forward style…
We live in an era of rampant gin production and consumption – and everyone has a favourite. Maybe you enjoy the timeless taste of Old Tom, or you're the experimental kind who craves cask-aged editions. There are plenty who favour flavoured gin, and others who love gin liqueurs or savour sloe gin.
It can be difficult to narrow down and determine the best from the rest in a market flooded with new-fangled options. But in the midst of the constantly changing world of gin, why not take a moment to celebrate London dry gin*, the timeless, defined style that offers a wealth of expressions we can all enjoy. To save you the time of finding the bottle that's right for you, we've made a list of 10 of the best London dry gins around. Enjoy!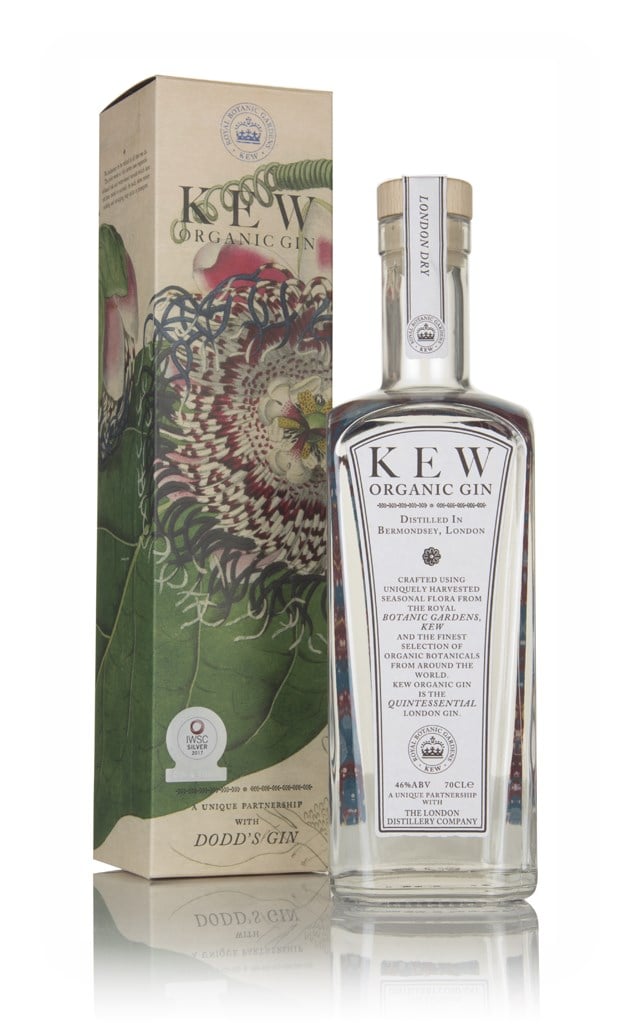 Kew Organic Gin
Kew Organic Gin
Ok, so the first gin in our list was actually made in London. It's an organic gin that's the result of a partnership between Dodd's Gin (The London Distillery Company) and The Royal Botanic Gardens, Kew. That's right, some of the botanicals in this delight were foraged from the actual (and rather delightful) Kew Gardens. These seasonal florae were paired with other organic botanicals from around the world and distilled in Christina, a 140-litre copper pot still at Dodd's Gin's Battersea home.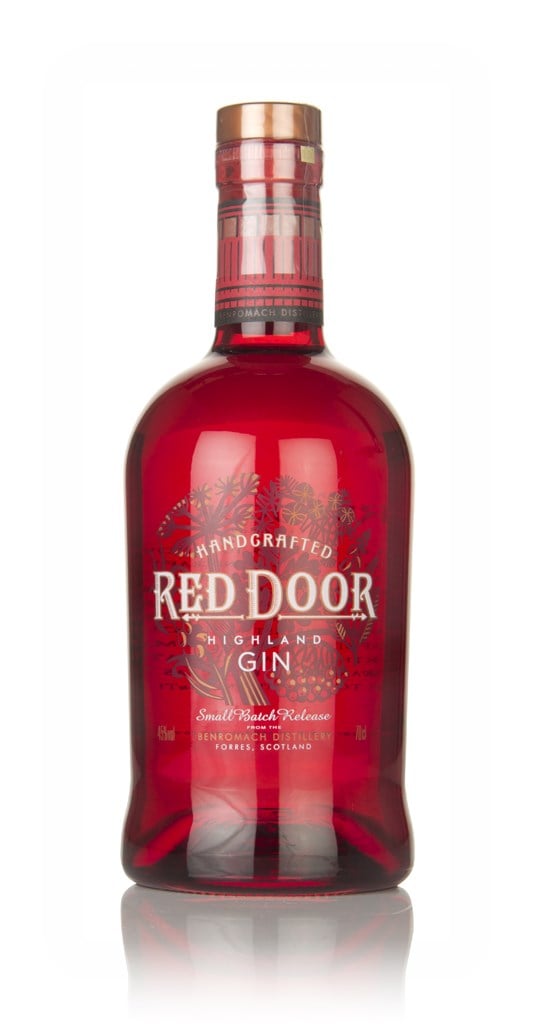 Red Door Gin
Red Door Gin
We travel to Scotland now for this small-batch, handcrafted London dry gin. It was made at the brilliant Benromach Distillery and takes its name from the site 's iconic red doors (don't let the Rolling Stones know about it, they'll only want to paint them black). Red Door Gin features a botanical selection including bitter orange, sea buckthorn, heather and rowanberries which were inspired by and sourced from Scotland's mountains, forests and coastal fringes. Red Door Gin is bottled at 45% ABV in the handsome red receptacle you see before you.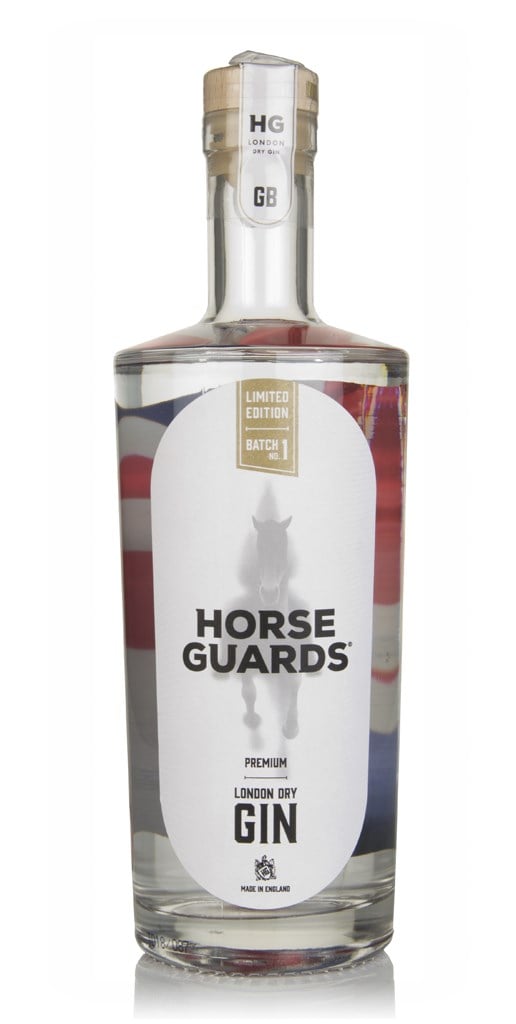 Horse Guards London Dry Gin
Horse Guards London Dry Gin
The award-winning Horse Guards London Dry Gin was inspired by Britain's Horse Guards (the Household Cavalry), formed by King Charles II all the way back in 1661. The troop had a habit of attracting remarkable historical characters, including Fred Burnaby, Christina Broom, John Shaw, Henry Paget and the Marquess of Granbury. Now you can honour that fine list of folk (and centuries of equestrian excellence) by enjoying this classic London dry gin made using a combination of juniper, coriander, angelica, orange peel, grapefruit peel and cardamom.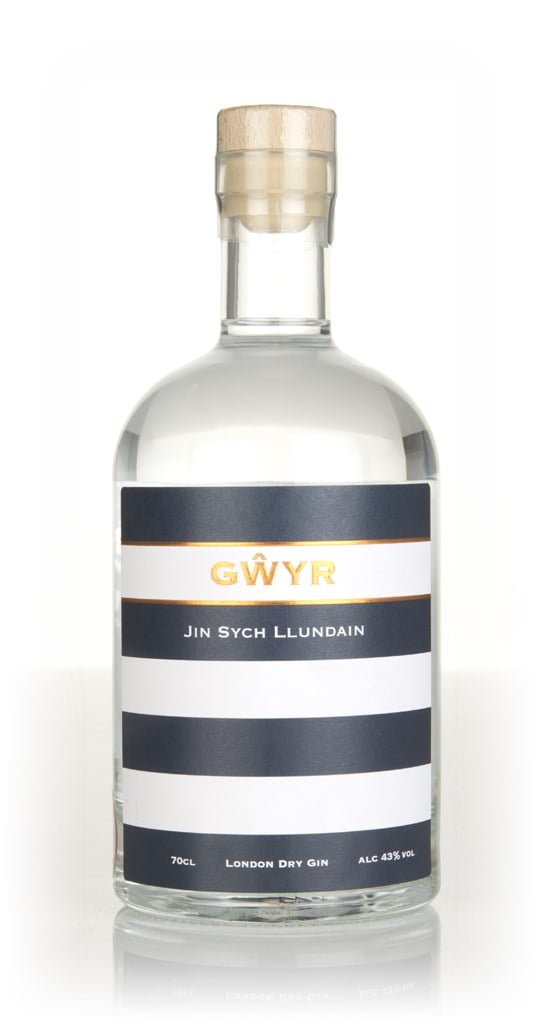 GWYR Gower Gin
GWYR Gower Gin
GWYR Gower Gin attempts to capture the rustic, aromatic fragrance of local herbs while harnessing the freshness of the wild Welsh sea. It features a good balance of savoury and citrus sweetness from the combination of botanicals including customary juniper alongside lemon and pink grapefruit, plus distinct bronze fennel and green fennel. The striped design combines a deep nautical blue with highlighted and embossed copper; an ode to the industry for which Swansea was famous for in the 18th and 19th centuries.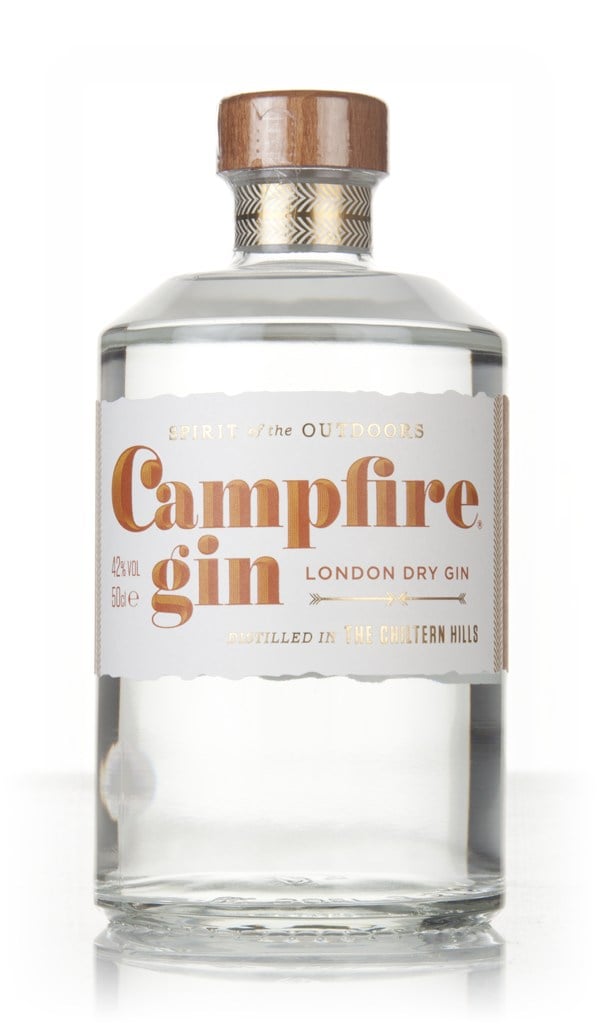 Campfire Gin
Campfire Gin
This beauty combines a classic pastime with a traditional tipple, celebrating the great outdoors through the medium of gin! Campfire Gin is created by distilling a selection of botanicals including grapefruit, orange, golden berry, rooibos, roasted hazelnut and more with a creamy wheat spirit base. After all, what could be better than a night under the stars with your mates, a bag of marshmallows, a roaring fire and a quality London dry gin? Just leave the acoustic guitar at home (you know who you are).

Mascaró Gin 9
Mascaró Gin 9
A perfect demonstration that London dry gin doesn't have to come from England, never mind London! This sophisticated Spanish gin from Mascaró is made from just one botanical – juniper. That's it! You won't find many 100% juniper gins around and that makes Mascaró Gin 9 an intriguing and impressive London dry. Definitely one to add to the tasting bucket list.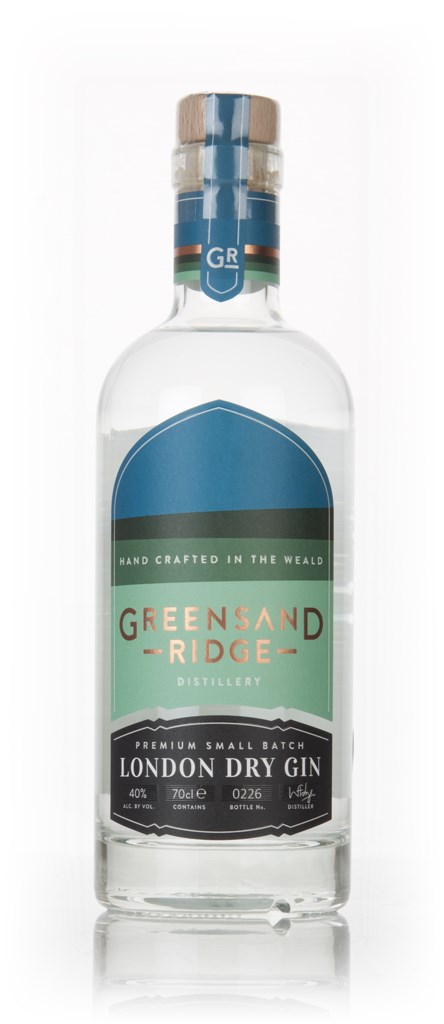 Greensand Ridge London Dry
Greensand Ridge London Dry
Behold – a London Dry Gin from our neighbours at Greensand Ridge Distillery located just outside Shipbourne (feel free to pop round to MoM Towers with G&Ts anytime you want, folks). Greensand Ridge crafted this gin in a London dry style using a selection of locally-selected botanicals, including cobnuts, hawthorn berries, honey, gorse flowers, rosehips, bay laurel, oakmoss and poppy seeds, all of which are grown within a mile of the distillery. These are paired with seven classic gin botanicals for a spicy, fresh and well-rounded gin that's terrific with tonic (seriously, anytime you want to pop round, the door's always open. Bring us the gin).

East London Liquor Company London Dry Gin
East London Liquor Company London Dry Gin
This is a trusty, tasty gin from the reliably excellent East London Liquor Company. It's a traditional take on the classic gin style, distilled with botanicals such as fresh lemon and grapefruit peels, cubeb berries, cardamom, coriander, angelica root and Macedonian juniper berries. Its ability to work like magic in a G&T as well as in a variety of cocktails, combined with that incredibly reasonable price point, makes it an absolute steal and a must for your drinks cabinet.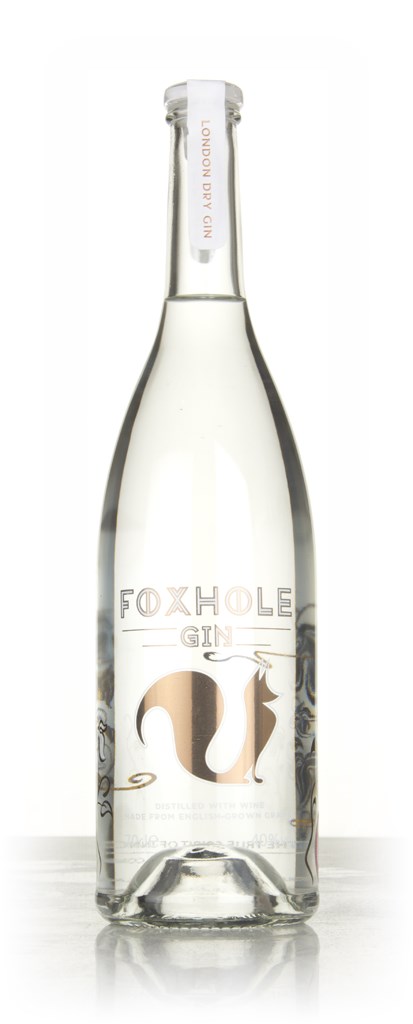 Foxhole London Dry Gin
Foxhole London Dry Gin
To some, the strict legislation that protects the term 'London dry gin' can be restricting. However, if you're as cunning as a fox like the folks at Foxhole Gin are, then you'll find a way to create an interesting and delicious gin regardless of any legislature. Foxhole London Dry Gin was made using a rather intriguing base spirit which was made from the grape marc (a by-product of winemaking and often simply binned!), produced by an English winery in Sussex. The marc was pressed and the resulting juice was distilled into a spirit, combined with a carefully selected assemblage of botanicals.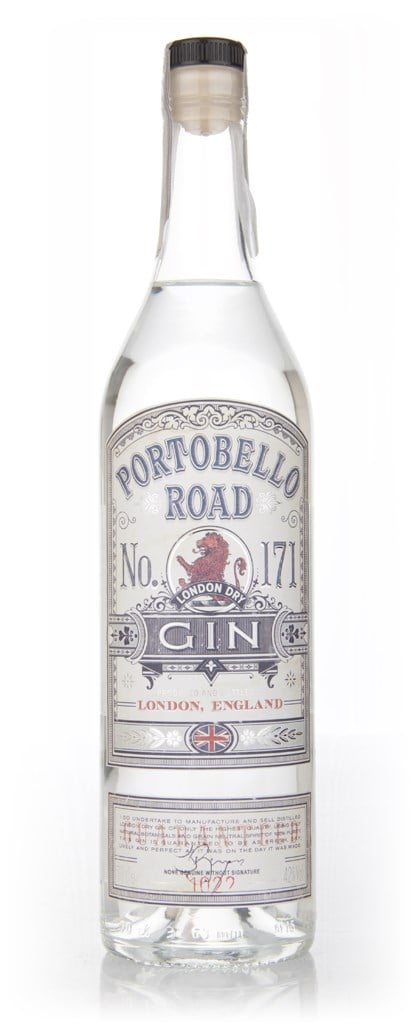 Portobello Road No.171
Portobello Road No.171
You would expect an award-winning Notting Hill bar that's home to the Ginsitute to know a thing or two about London dry gin. Thankfully, the folks at Portobello Star were happy to put that theory to test and by bottling their own rather marvellous edition: Portobello Road No.171. It's a classic London dry gin that's brimming with traditional botanicals and spices, making it the ideal tipple for those who long for the old-school and new, curious gin fans alike.
*For anyone new to the world of juniper-based joy, it's worth reading our explanation of the style to avoid any confusion about what exactly a 'London dry' expression is. Let's be absolutely clear about the most common misconception: London dry gin doesn't have to be made in London. It's just a name, people.