We all know that the most important feature of a spirit is how it tastes. But that doesn't mean we can't appreciate an elegant or innovative bottle every now and then…
Did you know that numerous studies have shown that when food or drink looks good it effectively makes it taste better, too? We just can't help but be drawn by beautiful things, be it the Northern Lights (Aurora Borealis) or Beyoncé (Aurora Bey-ealis). So it stands to reason that a thoughtful, creative spirits presentation could make a difference. And we're down for anything that means a more enjoyable dram…
Let's be clear: we're not judging a book by its cover. A truly great expression has to have the substance to match its style. We'll only settle for a celebration of the complete package.
With this in mind, we thought we'd have a lovely little rummage through the shelves at MoM Towers to find the fairest of them all. We present to you our list of 10 drinks that taste as good as they look!
Roku Gin
Roku Gin
Roku Gin has garnered rave reviews since it launched in July last year – and with good reason. It's made with six key botanicals which represent Japan's four seasons (sakura flower and leaf for spring, gyokuro and sencha teas for summer, sansho pepper for autumn and yuzu peel for winter), but that's not all. Its hexagonal bottle is a seriously appealing piece of kit. The thick base, robust cork stopper and simple label are swoon-inducing, but it's the embossed glass sakura detailing that we love the most.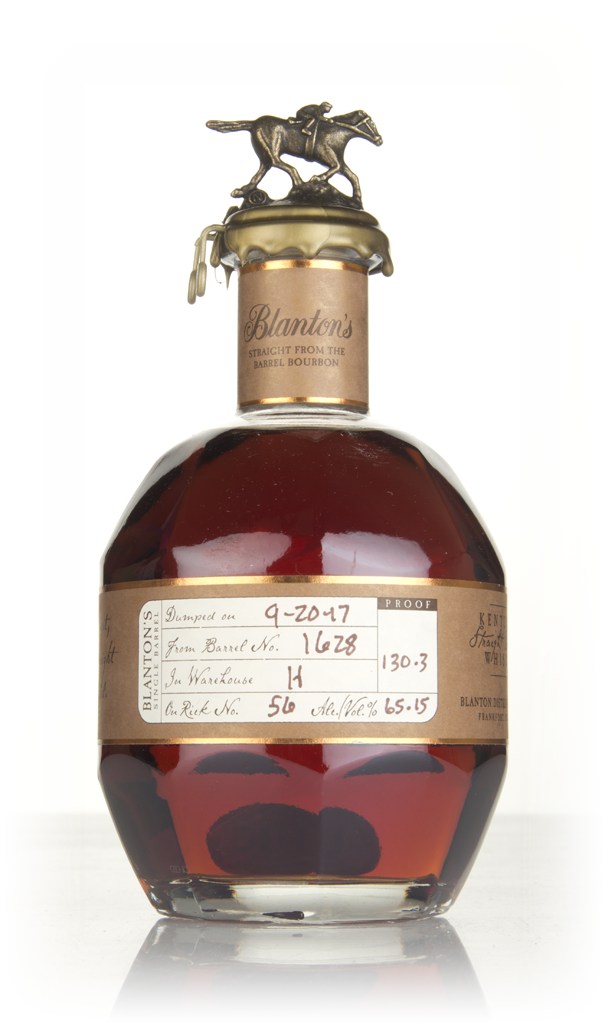 Blanton's Straight From The Barrel – Barrel 1628
Blanton's Straight From The Barrel – Barrel 1628
Blanton's Straight From The Barrel is an incredibly popular bourbon range for those who love all things full-bodied and flavoursome. Each expression in the series is bottled at cask strength without any chill-filtration or additional colours. But that's not all – every bourbon comes presented in Blanton's signature, singular bottle, which comes complete with a cast metal stopper of a Kentucky Thoroughbred horse. Fancy.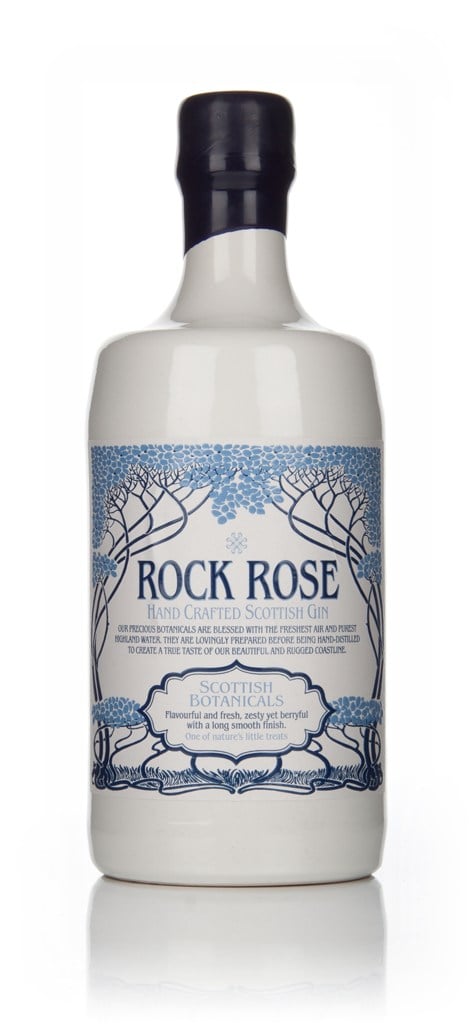 Rock Rose Gin
Rock Rose Gin
A handcrafted Scottish gin distilled with locally foraged Scottish botanicals in a British, custom-made still. Rock Rose Gin from the Dunnet Bay Distillery in Caithness, Scotland has all the provenance and personality people love from their gin nowadays. Combine this with a wonderfully quaint and rustic ceramic bottle – this rockin' gin has truly got it all…

Compass Box Peat Monster
Compass Box Peat Monster
Excluding the crew from Monsters, Inc. most creatures that carry the 'monsters' moniker tend to be thoroughly undesirable folks you'd rather avoid. They live under your bed or lurk in the most gruesome of horror films. Not Compass Box's Peat Monster. This rather fantastical, ethereal beast adorns a handsome vatted malt bottle, and we thoroughly approve of his lustrous gold hue. Finally, a monster to dispel all those mean stereotypes – and a whisky we really want to drink.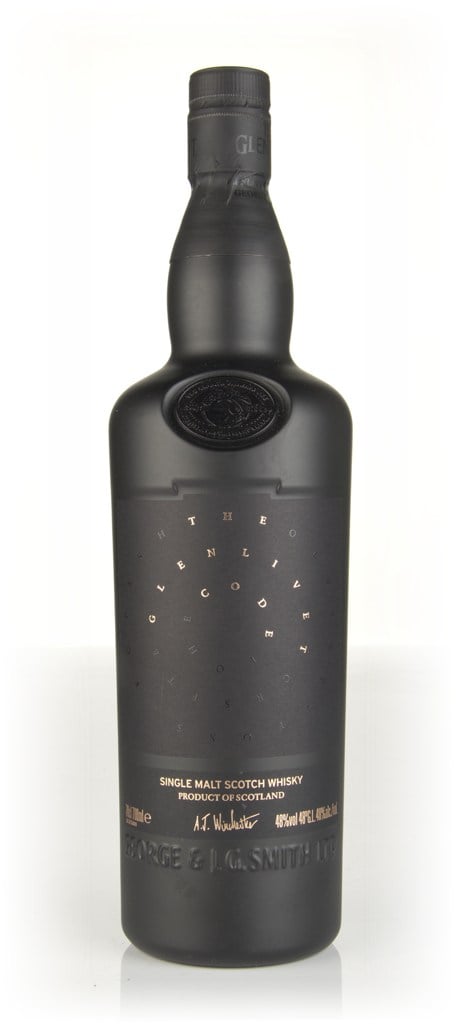 The Glenlivet Code
The Glenlivet Code
We've been fans of The Glenlivet Code ever since we attended the launch night. The mysterious single malt Scotch whisky is presented as a code you have to crack – there are no tasting notes, no cask information and, thanks to the bottle, no colour to examine. While this has the effect of removing any potential preconceived notions about its flavour profile, it also means that what we have here is a sophisticated and decidedly minimalist bottle. It's sure to draw attention to any back bar or drinks cabinet due to its singular style.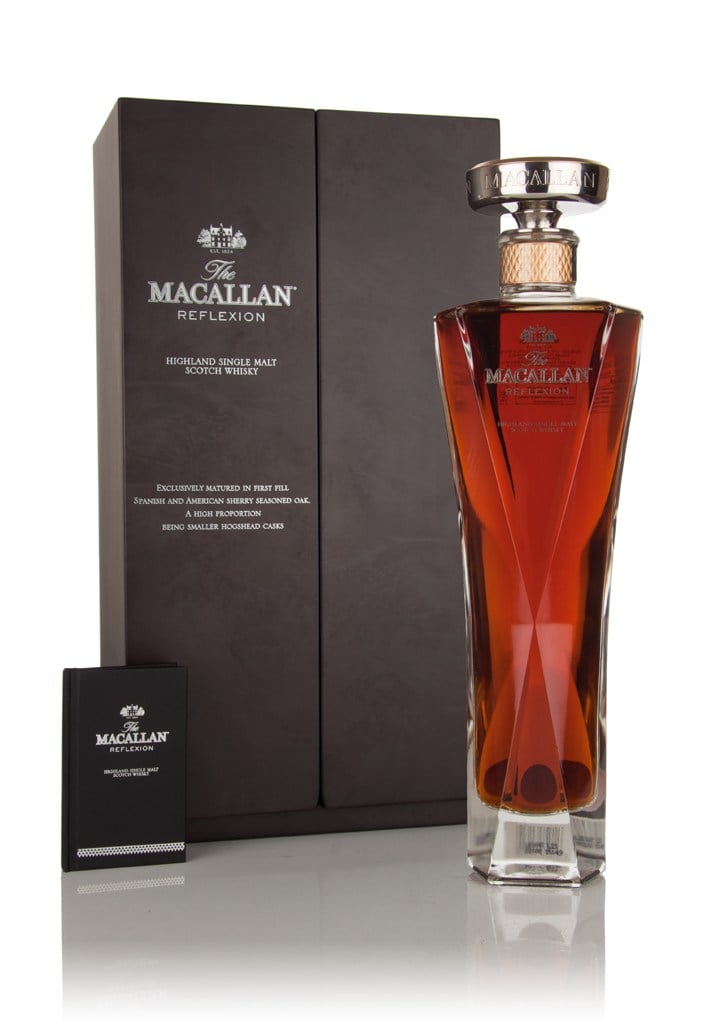 The Macallan Reflexion
The Macallan Reflexion
Traffic-jam inducing stuff (see last week's Nightcap) here from The Macallan. Reflexion is housed in a devastatingly beautiful decanter that just oozes Speyside sophistication. Master whisky maker Bob Dalgarno crafted this expression from whiskies matured exclusively in first-fill sherry-seasoned American and Spanish oak casks, so you know that this beauty tastes as good as it looks. And boy – does it look good…

St Germain Elderflower Liqueur
St Germain Elderflower Liqueur
The essential elderflower liqueur – St Germain is fabulously aromatic, all-round delicious and incredibly mixable. Try it in an array of fruit-led serves, or even simply pop a splash in a G&T. Handy then that its accompany bottle is just SO. DAMN. STYLISH. Striking label design? Check. Art-Deco-esque? Check. Get St Germain both on display and in your drinks with haste.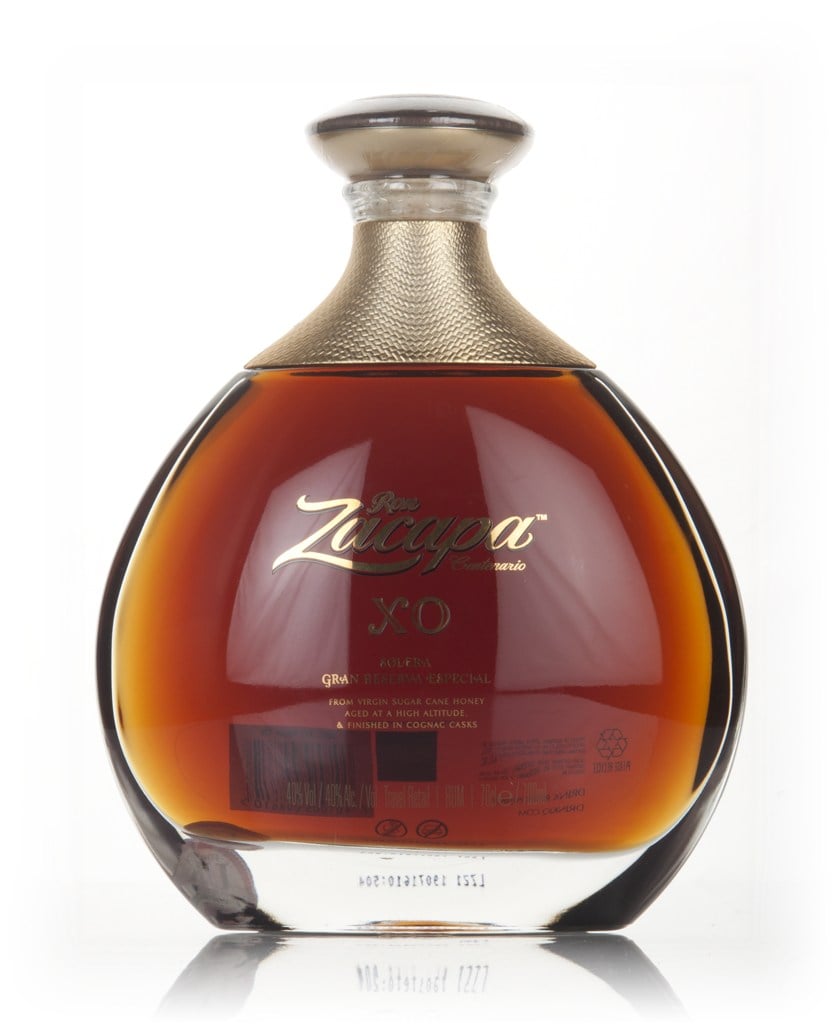 Ron Zacapa XO Centenario Solera Gran Reserva Especial
Ron Zacapa XO Centenario Solera Gran Reserva Especial
Utterly stunning stuff from Zacapa. This Guatemalan serial award winner is an extra old rum that's simply dripping with class. Inside the striking flat decanter is a masterful blend of rums from 6 to 25 years old which benefited from an extra ageing stage in French oak barrels that previously held Cognac. You're looking at rum royalty here, people…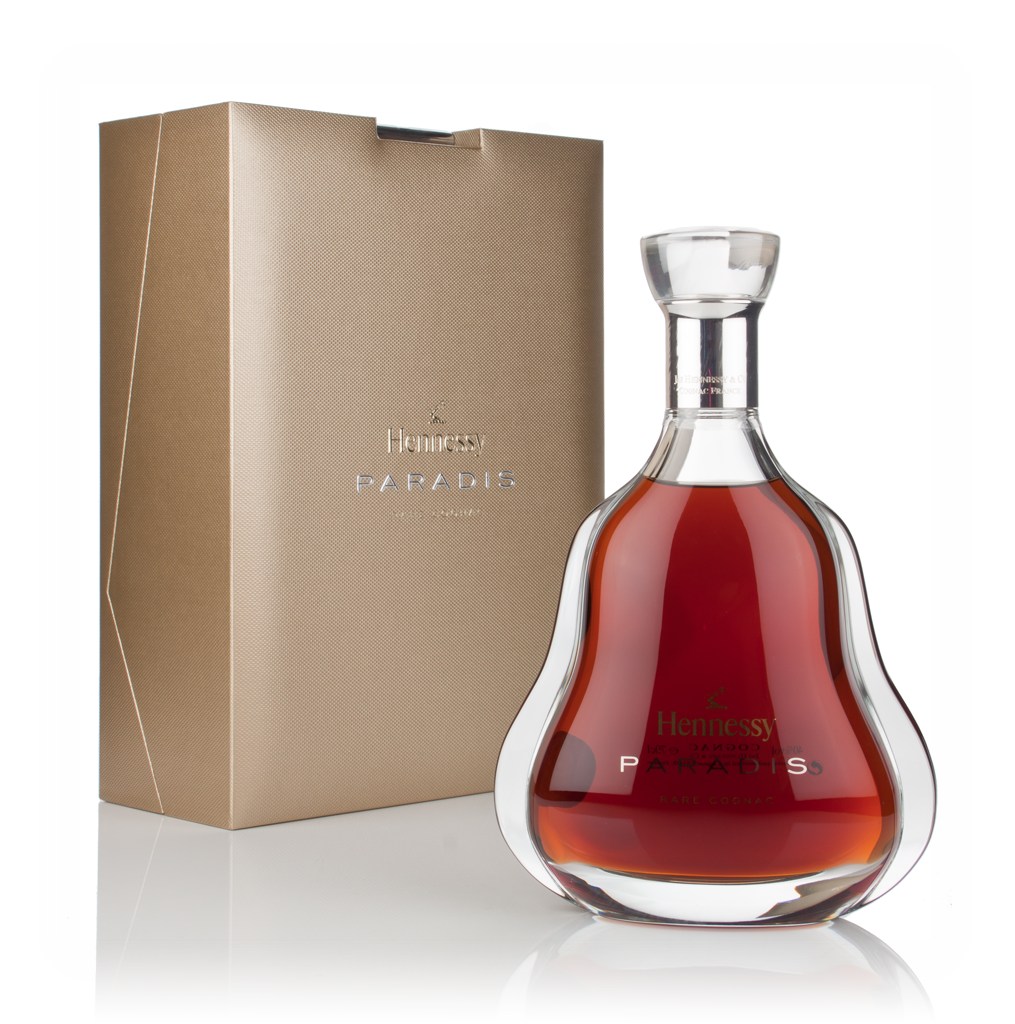 Hennessy Paradis
Hennessy Paradis
Hennessy master blender Maurice Fillioux conceived Paradis in 1979. It may have been nearly 40 years since its creation, but anyone who has had the joy of tasting this tipple will attest that it is still pure Cognac bliss. Given that it was crafted using the finest, rarest and oldest eaux-de-vie, Hennessy Paradis is appropriately housed in an equally elegant receptacle: this gorgeous, curvaceous decanter.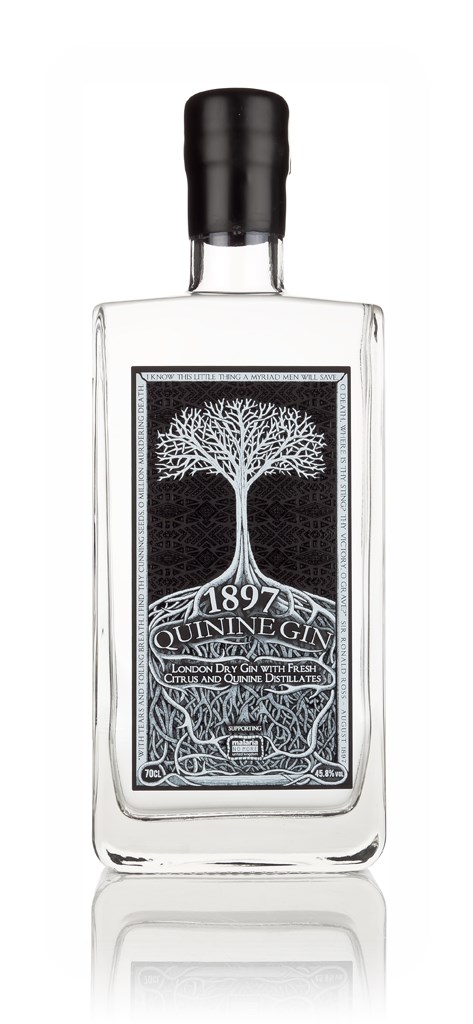 1897 Quinine Gin
1897 Quinine Gin
Behold! Here we have a gin that literally ticks every box. It's delicious and makes for a majestic G&T. At least £5 per bottle sold goes to Malaria No More UK to support their work to eradicate the horrendous disease – so you had indulge while knowing you're doing good. AND it looks really rather beautiful with a stunningly intricate, beautifully embossed label design on a strikingly simple square bottle. It's pure looks-as-good-as-it-tastes bliss.