Whether you're in full-on costume-designing mode or plan on spending Halloween hiding from trick-or-treaters, we've rounded up some suitably spooky spirits to toast the occasion.
What does Halloween mean to you? Perhaps you're hosting some kind of mystical moonlit bash (in which case we can definitely help), or maybe, like many others, you'll be sat inside quietly cursing the doorbell with a drink in hand (we can also help with this). Whichever way you like to play it, have a read through our hot picks for some spooky and spirited inspiration that won't murder your bank balance.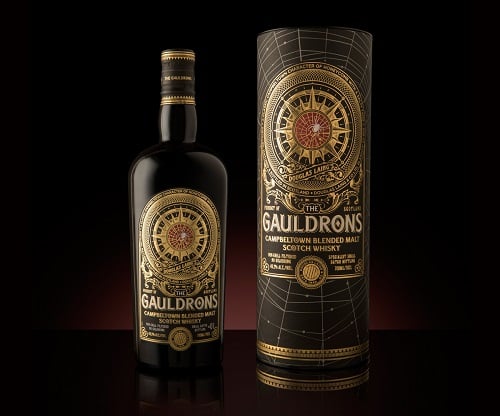 The Gauldrons Campbeltown Malt Scotch Whisky
The Gauldrons Campbeltown Malt Scotch Whisky
From Douglas Laing, the newest of our stash, The Gauldrons, takes its name from the tempestuous coves found on Campbeltown's western shores. Originally named Innean nan Gailleann, which translates as Bay of Storms, its shores are steeped in history – apparently it was here that Robert the Bruce (King of Scotland between 1306-1329) spotted a spider building and re-building its web and took it as a sign that he should crack on and keep fighting. The folk at Douglas Laing have reflected this on the Scotch whisky's packaging with an eerie spider's web design. Flavour-wise, they say you can expect a "beachy maritime" dryness, followed by crunched sugar, barley and oak. A "warmingly spiced" finish gives way to "puffs of smoke, rock pools" and dark sugar sweetness.
Pumpkin Face Reserve Rum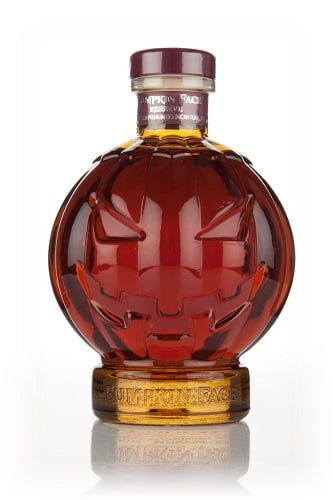 Pumpkin Face Reserve Rum
A must for any adult Halloween party, we've chosen the ultra-premium brand's aged expression because of its pumpkin-like colour (if you squint). But to be honest any Pumpkin Face rum would make an eerie impact since each variant is presented in a show-stopping Jack-o'-Lantern-shaped bottle. Don't let the playful vessel fool you though – a blend of seriously tasty decades-old Dominican rums lurks behind that intimidating grin, and we reckon it would make a pretty great Old Fashioned. And once the bottle is empty? We fully encourage a bit of DIY craftiness – why not fill it with fake cobwebs, or stick a few "bleeding" candles in it?
Bloodshot Vodka Spirit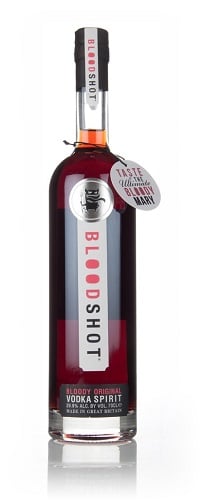 Bloodshot Vodka Spirit
What better cocktail to sip on this Halloween than a Bloody Mary? If you're considering hosting your very own 'haunted happy hour', look no further than Bloodshot. To create the spirit, the team macerates twice-distilled wheat vodka with a blend of spices, aromatics and botanicals that include chipotle chillies, cracked black pepper, horseradish root and coriander seed. After 36 hours, they blend the liquid with lemon, lime, Worcestershire sauce and Port, leave it to rest, and then filter the hell out of it – resulting in a fabulously fiery (but still well-balanced) vodka-esque spirit. Just add tomato juice, a celery stick and a ghoulish garnish of some kind.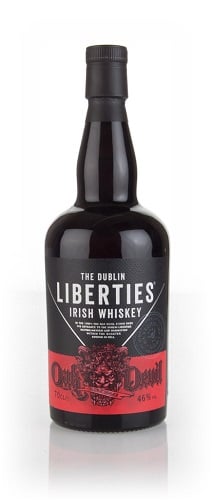 The Dublin Liberties Oak Devil
The Dublin Liberties Oak Devil
Speak of the devil… The Oak Devil, in this case. This blended Irish whiskey is inspired by the eponymous area of the Irish capital, which was apparently colloquially known as 'Hell' during the 18th century. It's said that a devil statue carved from oak once stood watch over the rough and raucous Liberties area, but it disappeared. According to legendary tales (or Quintessential Brands' marketing team) the devil's carving was made into barrels, and the liquid within took on more than just a woody influence… Frightened yet? A tot of The Dublin Liberties Oak Devil should soothe your soul with its notes of baking spice, sultanas, vanilla and pepper.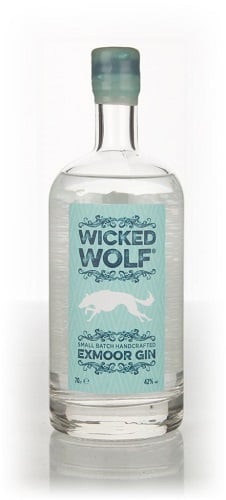 Wicked Wolf Exmoor Gin
Wicked Wolf Exmoor Gin
Awooooooo! Hailing from North Devon, Wicked Wolf Exmoor Gin is made from 11 individually-distilled botanicals, including hibiscus, lemongrass, grains of paradise, and kaffir lime leaves, which are then blended in 100-litre batches. Channel your inner wolf this Halloween by whipping up a Wolf Negroni (the brand's signature serve) using 45ml Wicked Wolf, 25ml Campari and 25ml sweet vermouth. Just be sure to take a jacket if you decide to roam the moors on all fours, it's chilly at this time of year.
For those among us that wish it could be Halloween more than once a year, why not extend the hair-raising holiday with the Naga Chilli Vodka Escalation Advent Calendar? If you don't believe the horror that unfolds within, let Phillip Schofield demonstrate it…