A caption competition?! That takes us back! Why, we haven't run one of those in years! Just as we were searching through the archives, indulging in many lolz and contemplating prizes, along came the friendly folks from Esker Spirits with their final bottles of Esker Honey Spiced Gin. The game, friends, is on!
Full of wit and a fan of all things gin and honey? This is the caption competition for you. Behold the image below. Yes, we have a cat holding, nay, clinging to its precious honey, with a scowl fierce enough to fend off any and all potential assailants. We appreciate the cat's clear dedication to the liquid gold that is honey, and have accordingly made it the subject of the aforementioned caption competition. High praise indeed.
What's up for grabs? Esker Spirits' very final bottle of limited edition Honey Spiced Gin! Oh, and a 30ml dram for half a dozen runners-up too! Released at the end of 2017, the gin's been a sell-out success and is due to join the distillery's core range later in the year, but why wait?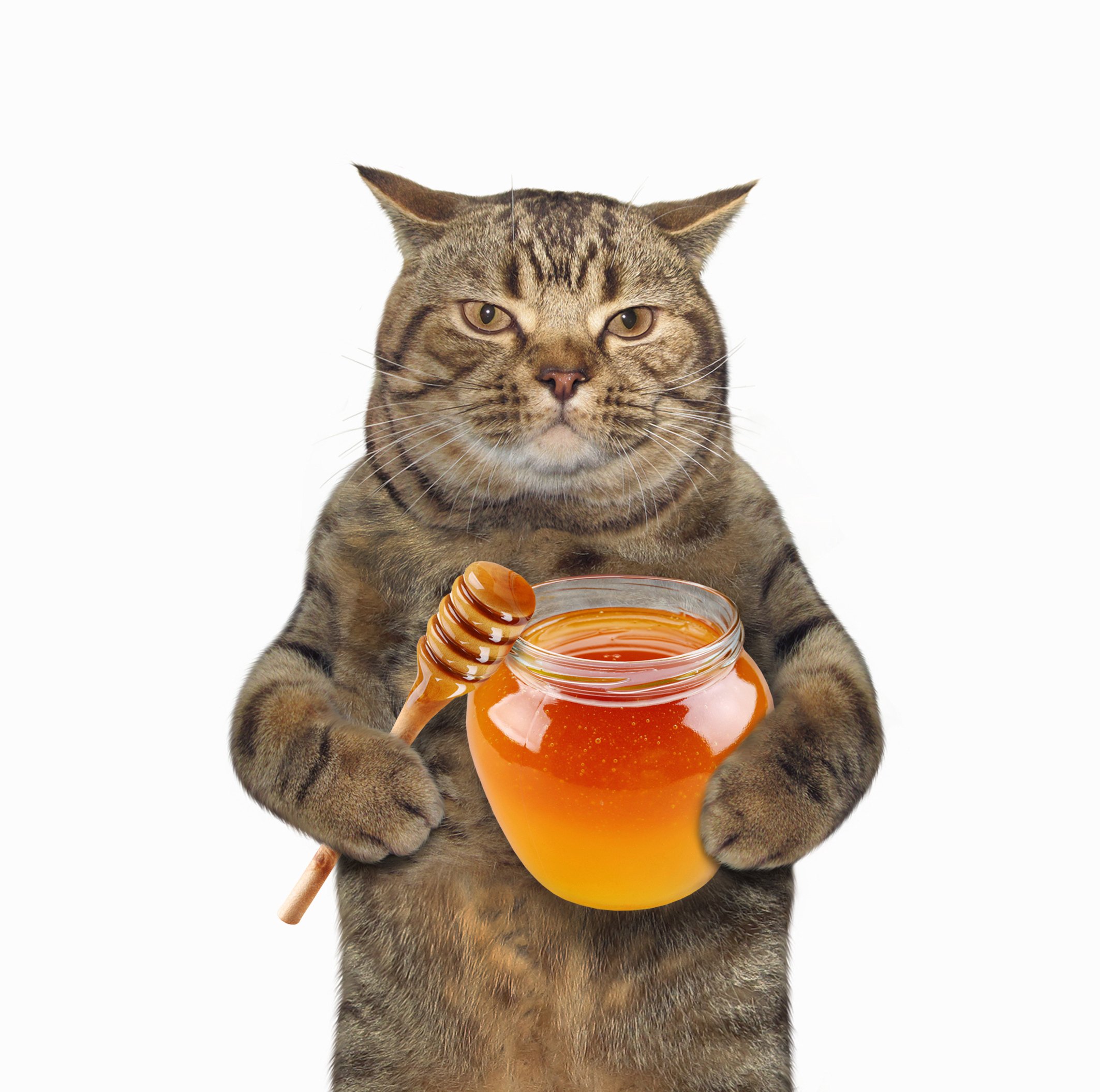 Come up with a caption to win!
Want to play? Simply come up with a caption worthy of this fantastic feline and its glorious honey. We'll choose our favourite, and a bottle of Esker Honey Spiced Gin will be sent with haste into your waiting drinks cabinet. The gin is so tasty that we've even had some drams made for our top six runners-up. We like to share the love.
Full T&Cs are below, but to enter you simply need to leave your caption as a comment either at the bottom of this blog post, or on any competition post on on our social pages: Facebook, Twitter, Instagram or Google+. Leave your quip of excellence before the end of Friday 6th April and you'll be in with a chance to win the bottle. Simples.
Esker Honey Spiced Gin is a warming concoction that sees honey and other spices added to the classic Esker Gin recipe up at the Royal Deeside distillery in Scotland, resulting in a smooth, herbal and surprisingly complex gin. Essential for cocktails, and a delightful sipper.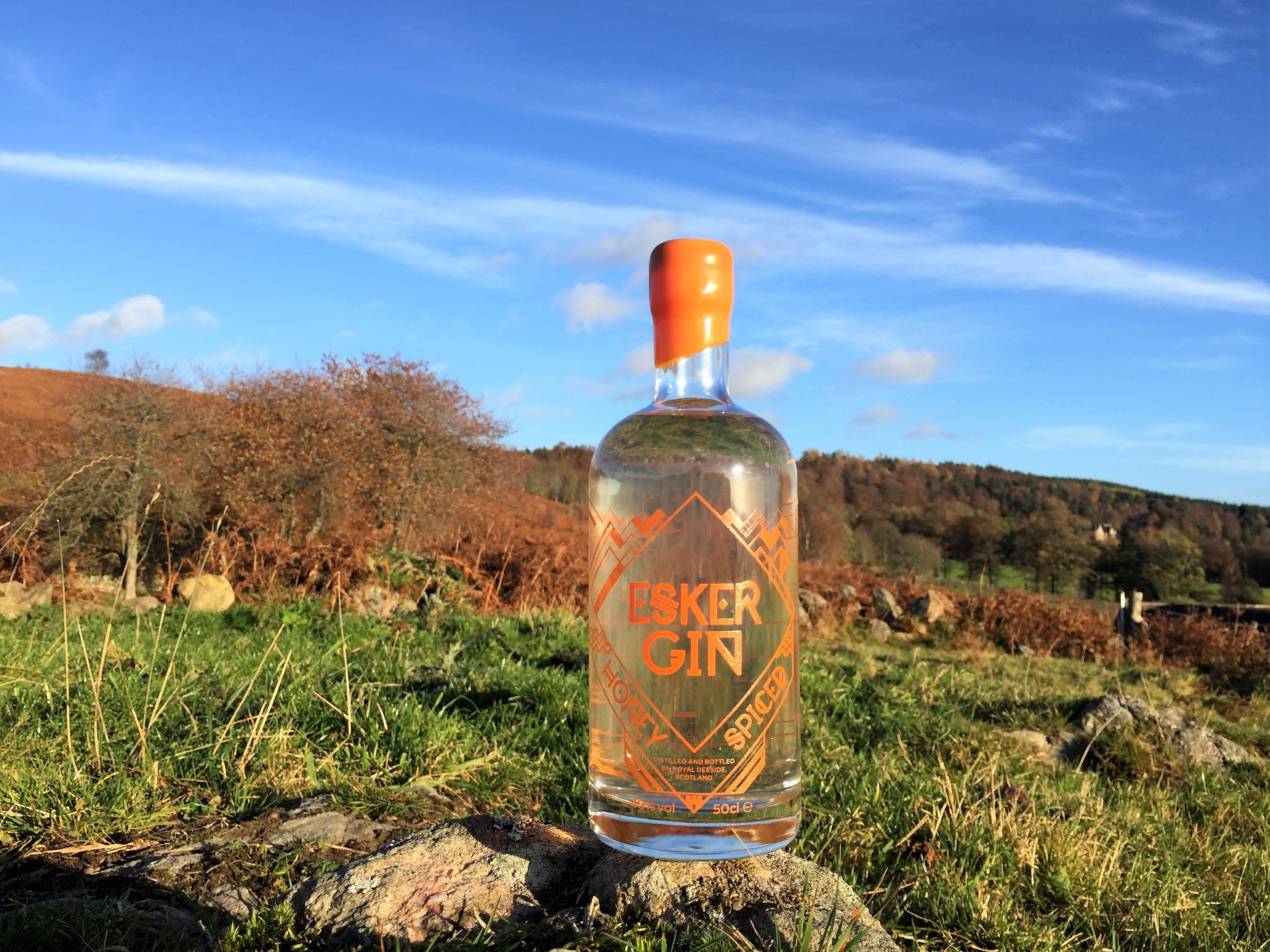 Here's what you could win!
Think you're funny, do ya? Do ya?! Then prove it and win this tasty treat!