While 2017 might not be over quite yet – there are trees to be decorated, gifts to be wrapped, and many, many mince pies to be scoffed – we can't help but ponder what we'll be drinking in 2018. Luckily for us, the International Wine & Spirit Competition has pinpointed the key spirits trends that will shape the year ahead.
Last week, the International Wine & Spirit Competition (IWSC) hosted its Annual Awards Banquet at Guildhall, recognising the best producers in the biz for their exceptional bottlings. Since the folk behind the competition assess a phenomenal selection of spirits spanning all manner of categories, they're particularly well-placed to identify the emerging trends that will inform what we fill our glasses with.
Many of the spirits that'll be released next year are still tucked up in warehouses, resting in wood of some variety, slowly coming of age. Others are still raw ingredients, growing in a field in another part of the world. Some might still be an idea saved in the 'notes' section of a phone (assuming everyone does this? Please confirm). Wherever they are, they're yet to be bottled, discovered, and savoured, which is really quite an exciting prospect.
With a little under six weeks to go until 2018 (seriously), the IWSC has shared four spirited predictions for the year ahead. Meanwhile, you can find us fetching last year's tinsel out of the loft.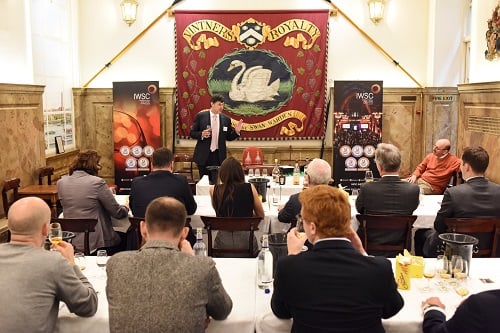 IWSC experts pictured sampling delectable drams
'Age is nothing but a number'
According to this year's IWSC results, the Scotch whisky world has "diversified far beyond" the traditional bottlings associated with the category; rejecting that tired adage that dictates 'the older the better' with an abundance of pretty exceptional no-age-statement releases, including the likes of Aberlour A'Bunadh, Ardbeg An Oa, and the IWSC's Single Malt Scotch Whisky NAS Trophy winner, Dalmore Valour. The trend has been gaining traction for a few years, stirring up heated debate both on- and offline – to some, it's experimental and progressive, to others a money-making sham that is wreaking havoc on the industry. The movement transcends Scotch; two years ago Japanese whisky producer Nikka discontinued its entire single malt line-up in favour of two Yoichi and Miyagikyo NAS whiskies, citing stock shortages as a catalyst. Love it or loathe it, in 2018 whisky is going to be focused on "the art of the blend".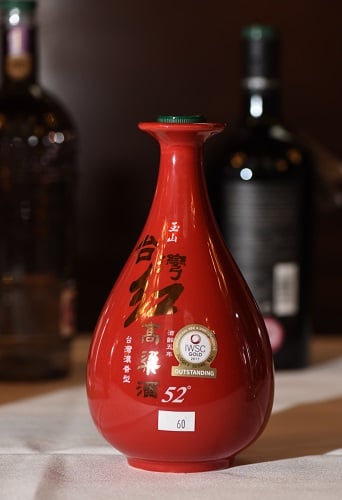 Baijiu Trophy winner Yushan Taiwan Kaoliang Liquor
'The proof is in the provenance'
As spectacular as it is, there's more to Asian spirits than Japanese whisky alone – and western palates are finally starting to make acquaintance with the likes of Indian feni and Korean soju. China's national drink, baijiu (the best-selling spirit in the entire world. Let that settle in for a moment…) has resonated with bartenders and drinkers, working its way onto the back bar and into cocktails. Made from sorghum – a fermented grain – baijiu has four distinct flavour profiles spanning light, rice, strong, and sauce. To reflect growing interest in the spirit, this year the IWSC introduced the Baiju Trophy, recognising Yushan Taiwan Kaoliang Liquor for its soft, floral nose and delicate palate. If you're new to Baijiu a good starting point is HKB, which is designed to be an entry-level expression for those unfamiliar with the category.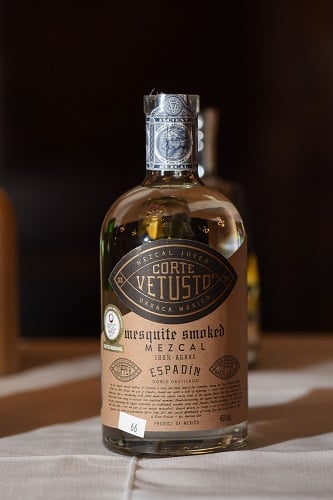 Mezcal Trophy winner Corte Vetusto Espadin
'Slow and artisan wins the race'
Things are about to get reeeal interesting for Tequila's indulgently smoky, herbal cousin, mezcal, which was pipped by the IWSC as "possibly the greatest success story to have come out of this year's awards". In the last few years the groundwork has been well and truly laid, paving the way for the artisanal category to explode in 2018; positioned as a sipping alternative to single malt whisky. Even the big guns are backing it – last year Pernod Ricard, the owner of Irish whiskey brand Jameson and Absolut vodka, bought a majority stake in Del Maguey; a statement in itself. The IWSC's Mezcal Trophy recognised Corte Vetusto Espadin, hand-crafted by fourth-generation master mezcalero Juan Carlos Gonzalez Diaz, as the best in class.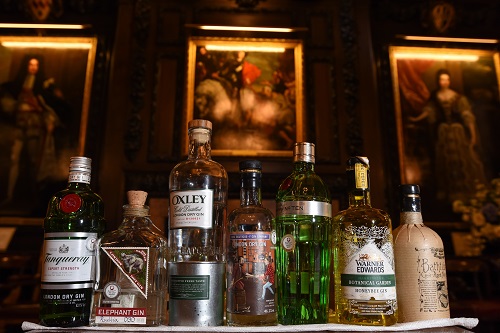 What a line-up…
'Gin bubble yet to burst'
No need for an introduction here; the stats speak for themselves. This year, the IWSC received almost 400 gin entries from 35 different countries – a whopping 571% increase since 2013. Yep, we're still all wild about juniper, and this is set to continue long past the turn of the year. In response, producers are becoming increasingly adventurous; dreaming up a host of off-the-wall flavours (ants, seaweed and clotted cream, to name but three) and employing unusual production techniques in a bid to wow us with experimental bottlings. The London Dry Gin Trophy was awarded to That Boutique-y Gin Company's Swedish Rose Gin, which sees red rose petals added to Hernö's classic London Dry recipe. Bathtub's Navy Strength Gin also came up trumps, securing the Contemporary Gin Trophy for its botanical-bashing, cold-compounding processes that leaves it bursting with flavour.
Personally? We reckon the trend for cross-categorising will really take off in 2018. The concept of 'hybrid' spirits has been developing over the last few years, with the likes of gin-meets-sake variant Jinzu, Mezcal Gin (pretty self-explanatory), and most recently, Glenfiddich's Experimental Series, which kicked off proceedings with an IPA cask-finished whisky.
Have you identified a trend you think will be huge next year? Consult that crystal ball and share your predictions in the comments below.