In the first of a regular series, we're looking at classic bottles and showing you how to use them in cocktails. First up, what do you do with Grand Marnier?
If you're anything like us, you're always buying bottles for specific cocktails and then they gather dust on the shelves. Which is a bit of a waste. So over the next few months, we're going to pick certain classic brands and show you how to use them in cocktails. To kick things off we have Grand Marnier!
What is Grand Marnier?
Grand Marnier Cordon Rouge is a rich orangey liqueur not dissimilar to triple sec but the big difference is that it's made with Cognac rather than just neutral alcohol. It was created in 1880 by Alexandre Marnier Lapostolle and since 2016 has been part of the Campari group. Today it's made from bitter oranges from the Caribbean, Tunisia, and South America. Their zest is marinated for two weeks in neutral alcohol. This maceration is then redistilled to create a high-strength orange-flavoured spirit which is then sweetened, blended with Cognac, and diluted to 40% ABV. There's also a drier version made with older Cognac called Cuvée Louis Alexandre as well as a super fancy Grand Marnier Cuvée Quintessence.
What do you do with Grand Marnier?
In America, most Grand Marnier sold goes into Margaritas. At Master of Malt, we're particularly partial to a Grand Sour, a blend of orange and lemon juice, and Grand Marnier. But what else do you do with it? Well, the beauty of Grand Marnier is that it provides bitterness, sweetness, and alcohol in one bottle. So all it needs is a little sour and dilution and you have an instant cocktail. Here are some suggestions:
Grand 75
A take on the classic French 75 with the Grand Marnier replacing the gin and sugar syrup. Rich and delicious. 
50ml Grand Marnier Cordon Rouge
25ml fresh lemon juice
Champagne to top up 
Shake the Grand Marnier and lemon juice with ice. Strain into a coupette glass or flute and top up with Champagne.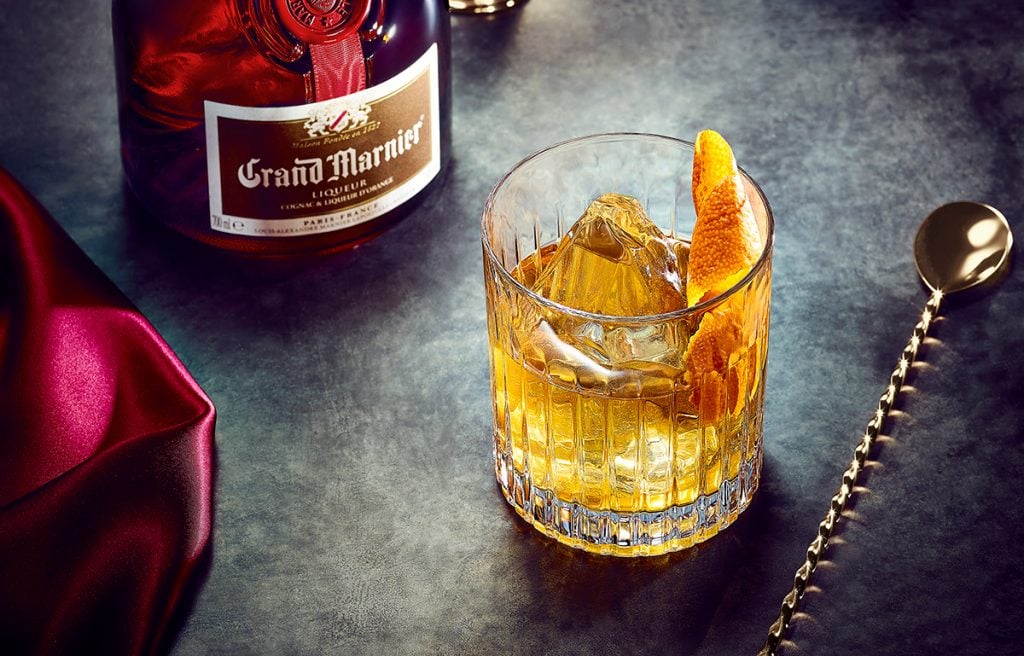 Grand Old Fashioned
This is unbelievably delicious – Cognac and bourbon is such a great combination. It's worth playing around with the amount of Grand Marnier. If you like it drier, use half the amount. 
30ml Grand Marnier Cordon Rouge
30ml Wild Turkey 101
3 dashes of Angostura bitters
In a tumbler add the Angostura bitters, Grand Marnier, and whiskey. Add ice, ideally one large block, and stir until cold. Express an orange twist and place over the lip of the glass.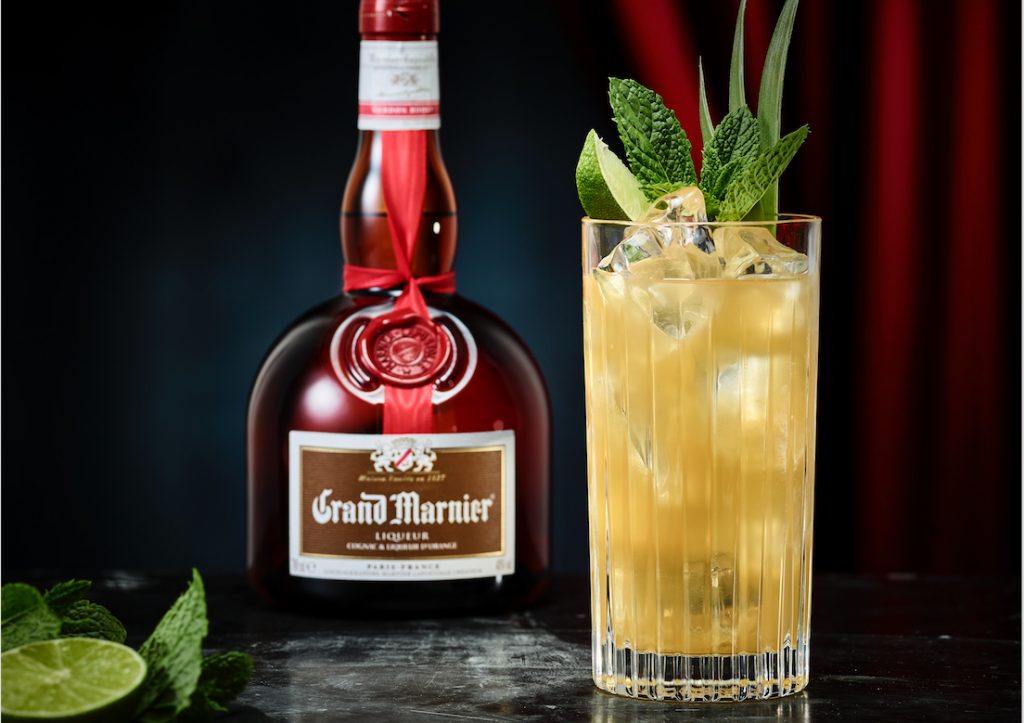 Grand Mai-Tai
Another match made in heaven, Grand Marnier with a rich aged Jamaican rum. If you're feeling fancy, use a more upmarket Appleton. 
30ml Grand Marnier Cordon Rouge
60ml Appleton Estate Signature rum
15ml Orgeat syrup
15ml fresh lime juice
Combine all ingredients in a cocktail shaker and shake briefly with ice. Strain into an Old Fashioned glass with ice. Garnish with a lime slice, mint and pineapple leaf