Save yourself the panic of finding the perfect Valentine's Day present by indulging in one of these brilliantly boozy gifts. 
The day of enforced romance is upon us. And you know that a box of chocolates isn't going to cut it anymore. To truly set the stage for romance, you need something personal, something impressive. For those who have a passion for the stronger stuff, that means something boozy.
But, let's be honest, finding that perfect something can feel impossible. Who has the time to rifle through all those waves of present ideas trying to figure what feels 'right'? Well, don't fret, because we've rounded up the most romantic expressions we have at MoM Towers to save you the stress of searching. Who knows, you might even get lucky – they might share some of their new booze with you!
If you're still stuck, then you can always check out our gift ideas, pick yourself up a gift voucher, blend or personalise your own whisky or let our gift finder ensure that the perfect present will be yours.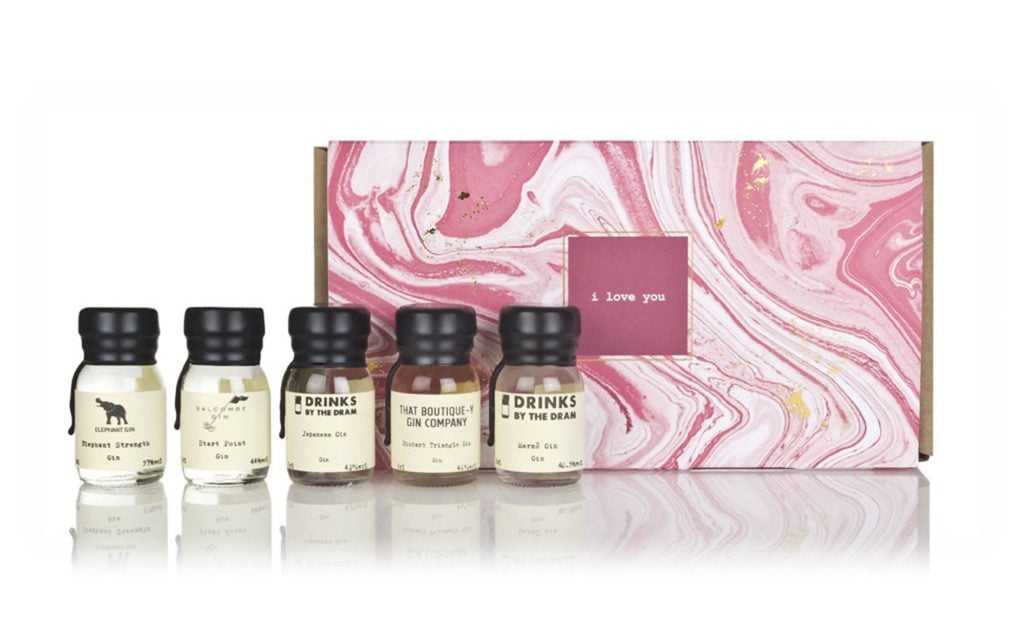 The Valentine's Day Tasting Set (above) is the obvious place to start for those in need of a pressie.  Within this set, you'll find five different 30ml wax-sealed drams of gin, complete with a snazzy sleeve that leaves a space for you to write something original and romantic (or something you found while Googling) to your loved one.
Valentine's Day Tasting Set contents:
Hernö Gin, Salcombe Gin – Start Point, Elephant Gin – Elephant Strength, Japanese Gin and Rhubarb Triangle Gin (That Boutique-y Gin Company)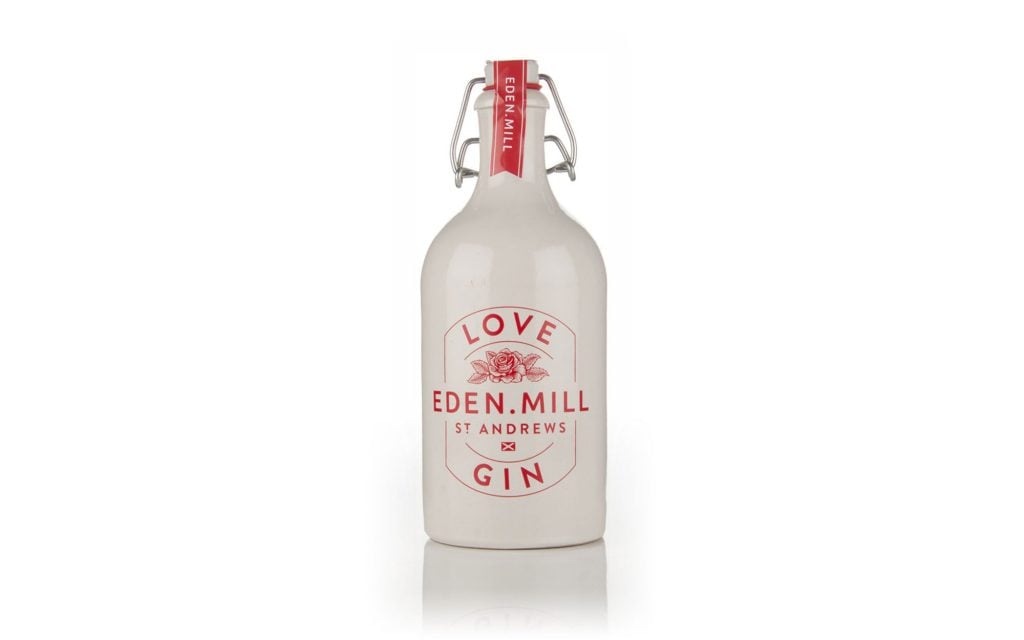 Another ideal gift in gin form, Scottish craft brewer Eden Mill made the delicious Love Gin with juniper, coriander seed and angelica as well as rhubarb root, rose petal, goji berry, elderberry, marshmallow root and raspberry leaf, before infusing this tasty treat with hibiscus flowers post-distillation.
What does it taste like?
Floral, fresh and zesty with juniper, clean lime citrus, strawberries and cream, red berries, rose and slightly sweet hibiscus.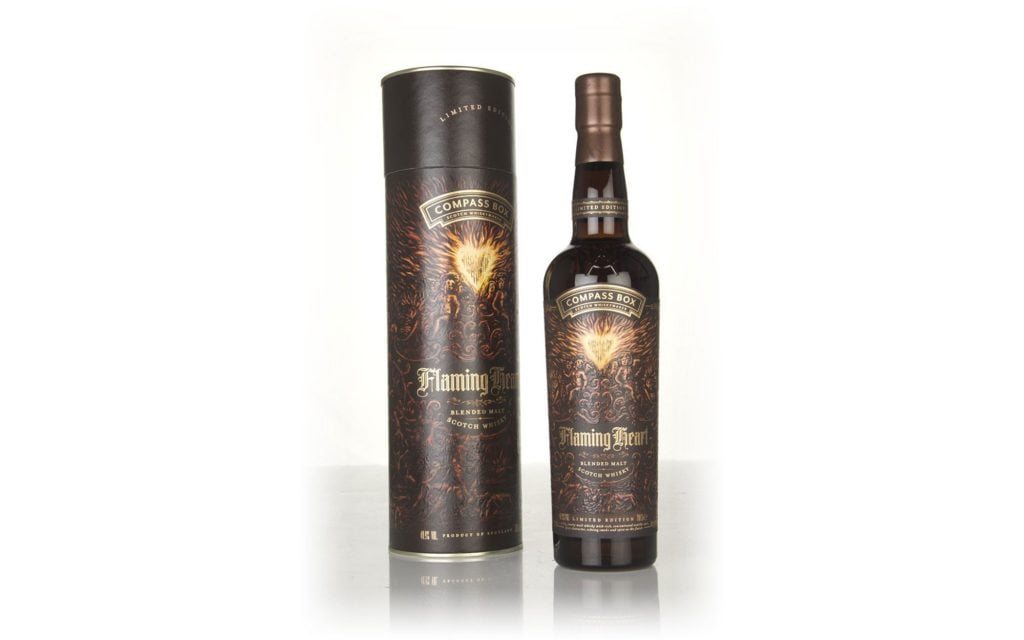 If you're stuck for something to get for the whisky-lover in your life, then Compass Box Flaming Heart ticks all the boxes: it's delicious and it's got a festive(ish) theme. This powerful and smoky expression was made by blending whisky from Caol Ila, Clynelish, Deanston and more before it was bottled at 48.9% ABV.
What does it taste like?
Coastal air, fiery peat, honey on toast, vanilla pod, drying Christmas spices, oatcakes, salted butter, orange, clove and a very slight touch of raisin cookies.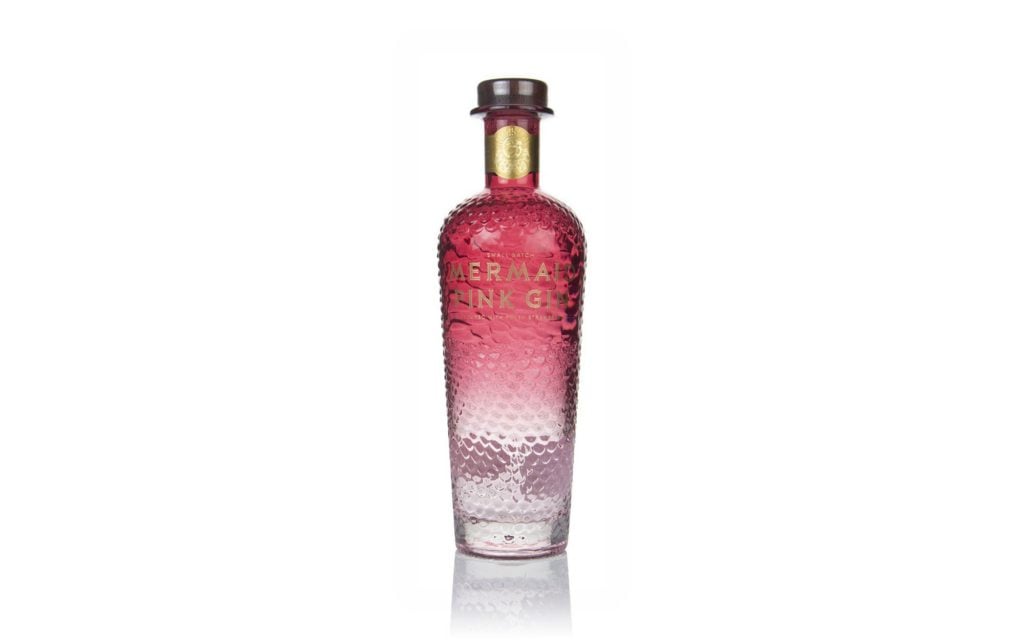 Pink is basically the official colour of Valentine's Day (I'm a fuchsia man myself) so a delicious pink gin seems an appropriate present. We recommend this beauty from The Isle of Wight Distillery, a delicious variation of the excellent Mermaid Gin which was infused with island strawberries. This addition not only gives Mermaid Pink Gin a sweeter profile, but also that delightful pink hue.
What does it taste like?
Light and bright, the strawberry notes arrive right away, supported by citrus and slowly building juniper spice. Samphire gives is a coastal edge, while hints of liquorice root and coriander develop later on.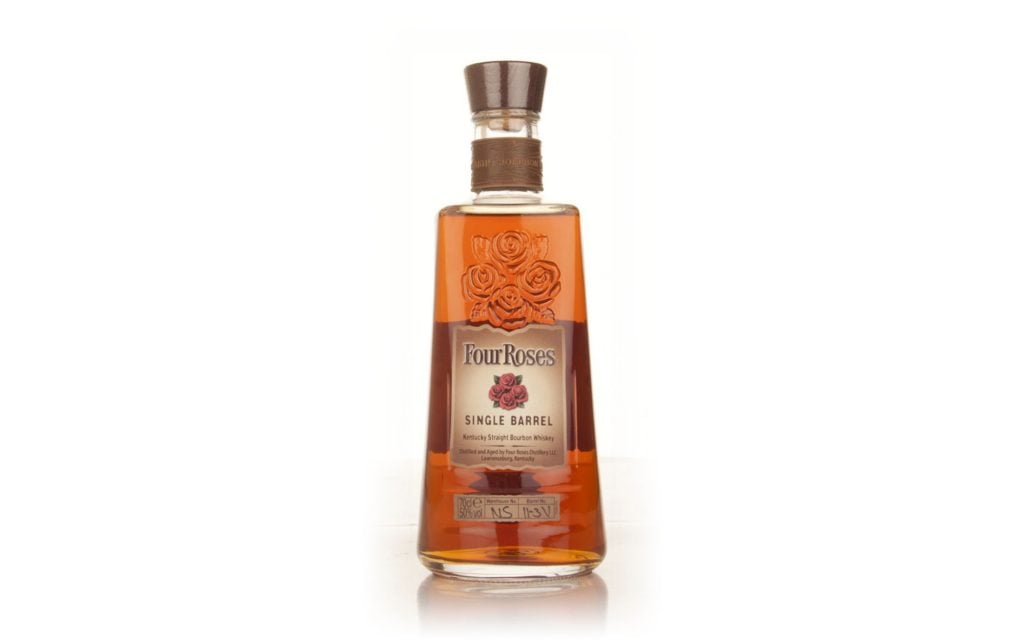 Four Roses Single Barrel 100 Proof
Giving your lover roses on Valentine's Day can be bad or badass depending on how you play it. Lazily buying an old, wilted bouquet that 100 other people have bought from the same store because you've run out of ideas? That's bad. Plumping for a bottle of the sweet, rich and intense Four Rose Single Barrel 100 Proof? That's badass. You know what to do.
What does it taste like?
Chocolate, toffee, vanilla, tart stone fruits, prunes, baking spices, morello cherries, oak and butterscotch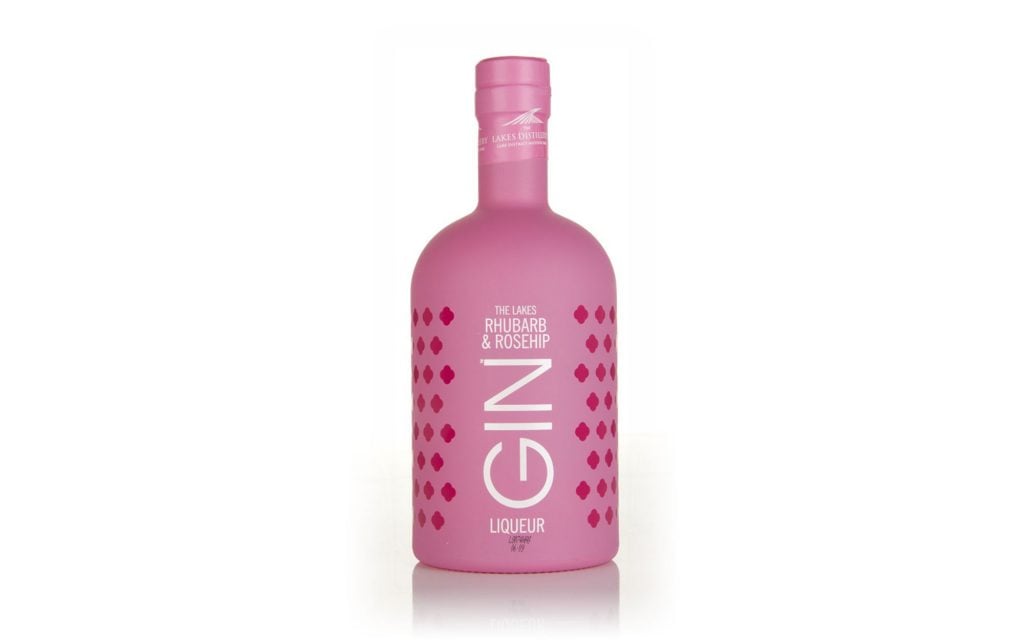 The Lakes Rhubarb & Rosehip Gin Liqueur
At this time of celebration, you may be tempted to pop open a bottle of bubbly and toast your love. With the right liqueur, you can do that in style. Add The Lakes Rhubarb & Rosehip Gin Liqueur to a glass of sparkling wine (or tonic water, for that matter) and you'll be rewarded with a subtle, balanced and delicately sweet drink that looks as good as it tastes.
What does it taste like?
Tart rhubarb starts things off, with a prickle of peppery juniper and creamy angelica to balance it out. Lighting floral fragrance develops throughout.