Yes, it's Dry January, for some, anyway. But whether you're cutting out the booze completely or just fancy a change, here are the most delicious low- and no-alcohol spirit substitutes rated by Master of Malt customers.
The low/ no ABV 'spirit' category is now firmly established. All it needs is a snappy name, we can't go on calling them spirit substitutes or zero ABV gin-style drinks. Any suggestions on a postcard to MoM HQ, or you could comment below. Rather than pick our favourites as we normally do, this January we've picked the ones with the highest ratings on the Master of Malt website. So these are the drinks that our customers liked enough to leave a rating. There's some five star products here…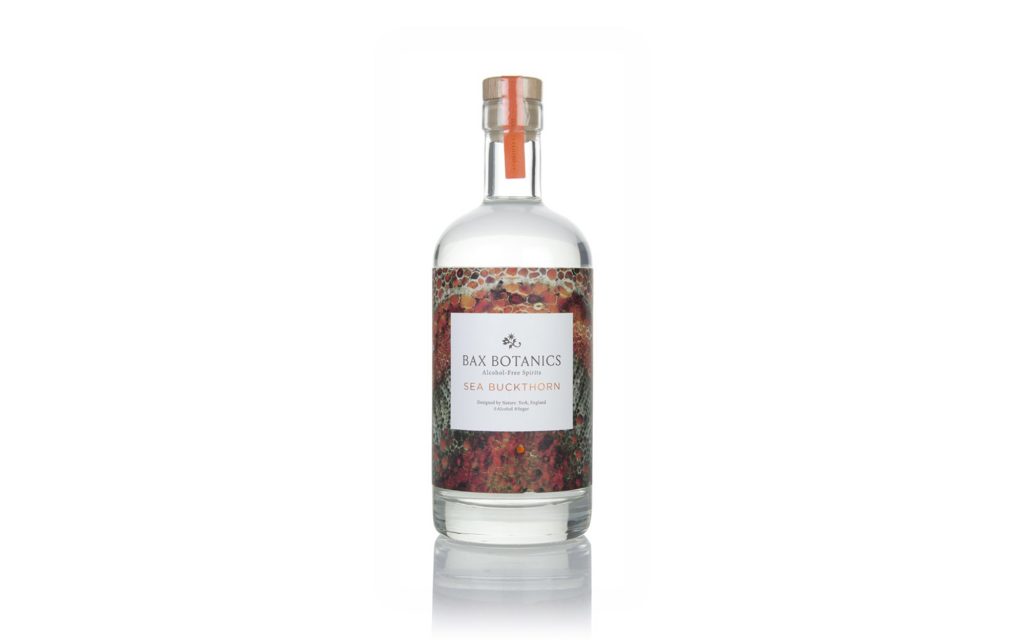 A non-alcoholic spirit from Yorkshire's Bax Botanics. The main flavour is sea buckthorn and distilled alongside herbs and Seville orange. With absolutely no sugar added, the spirit boasts a complex and satisfyingly bittersweet fruity profile. 
How does it taste?
Highly aromatic, with rich savoury herbal notes and bittersweet fruit. Serve on ice and garnish with a ribbon of orange peel.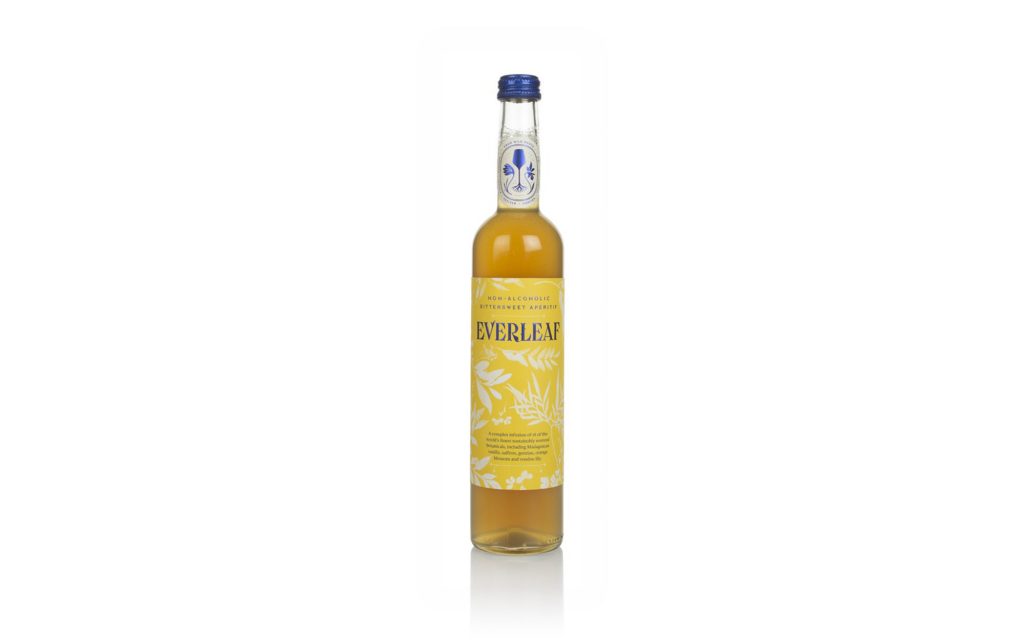 2) Everleaf Bittersweet Aperitif
Everleaf Bittersweet Aperitif is an apero, like Aperol or Campari, only with no alcohol. It's made with a medley of 18 marvellous ingredients including gentian, iris, saffron, vanilla, vetiver, orange blossom and more. 
How does it taste?
Enjoyable herbal bitterness, with hints of anise, lemongrass, honey and caraway in support. Exceptional in a spritz with ice, tonic water and a fair whack of fresh orange.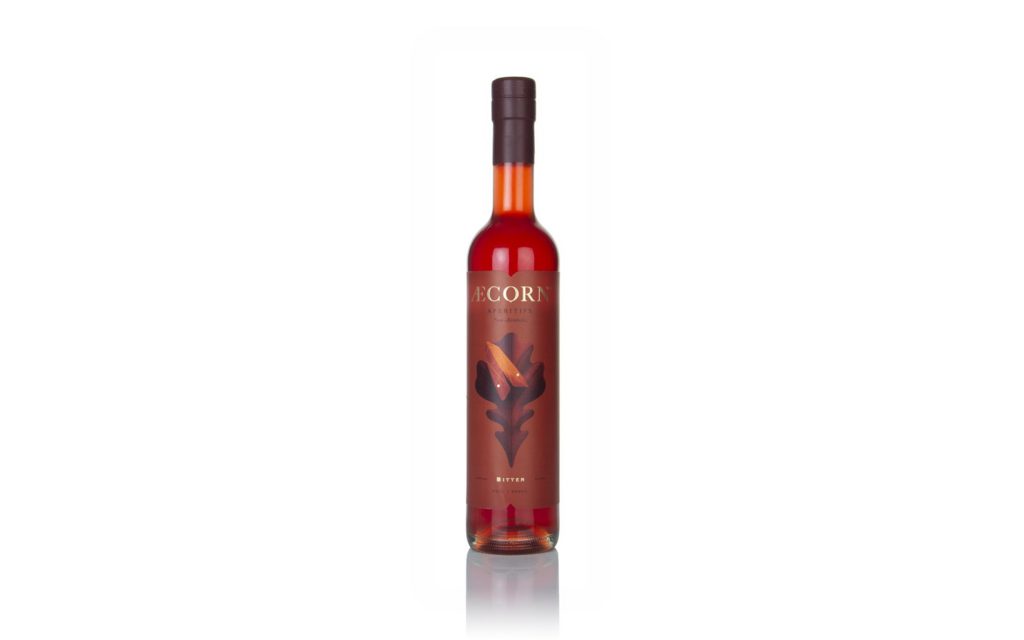 Æcorn is a range of non-alcoholic aperitifs created by the Seedlip team.  The bitter version is made from Pinot Noir, Meunier and Chardonnay grapes flavoured with citrus fruits, bay leaf, oak and quassia.
How does it taste?
Bitter peels and juicy grapefruit, balanced by earthy herbs and a touch of pine resin. Try it in a Nogroni with Seedlip Spice (below) and Aecorn Aromatic.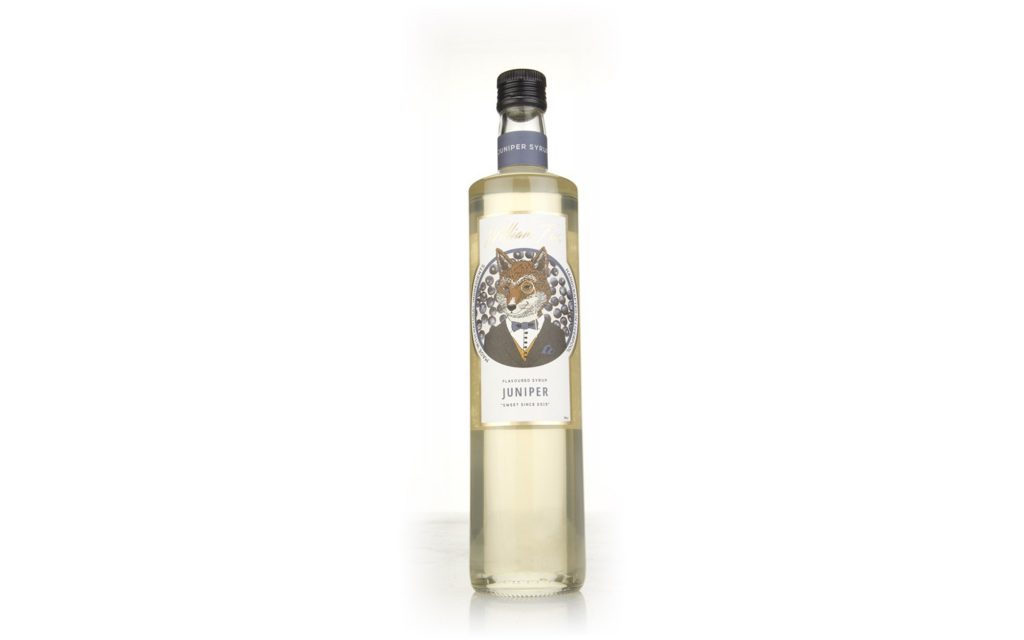 From Liverpool-based William Fox, this delightful syrup uses juniper, the base of all gins as it flavour, so it's sure to be popular. Add to a variety of drinks for reassuring gin-like flavour. 
How does it taste?
Slightly bitter, warm and savoury, with a tangy citrus-y backdrop. Try mixed with pink grapefruit juice and soda water.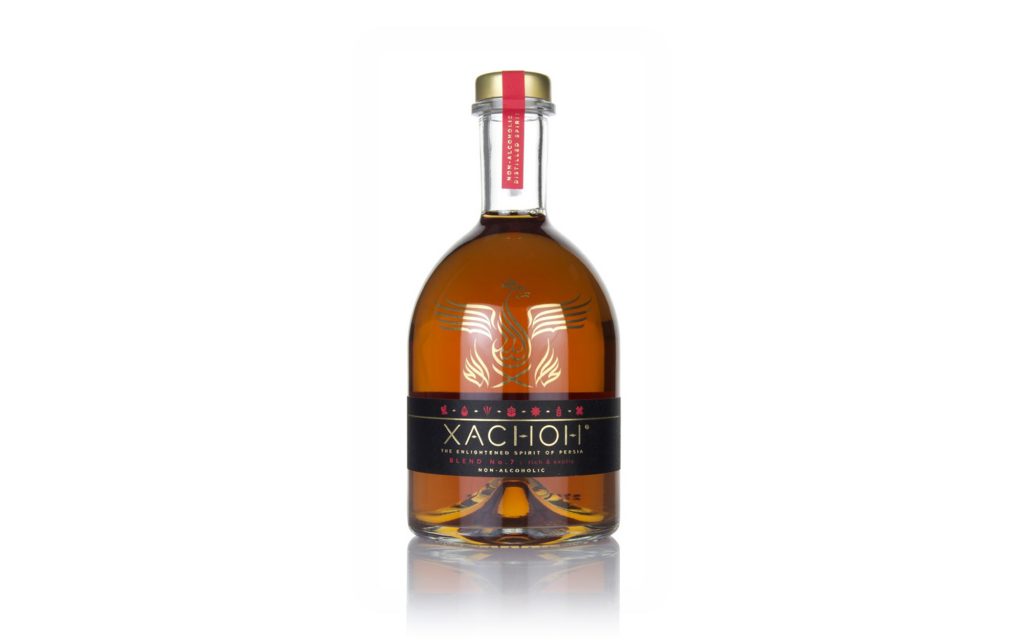 Here we have Xachoh's (pronounced 'Za-ko') second non-alcoholic spirit, Blend No.7. It contains botanicals inspired by the Silk Road, including ginger, nutmeg, cinnamon, crystal dark malt, star anise, saffron and sumac. 
How does it taste? 
Full of fragrant spicy notes, namely ginger, nutmeg and cinnamon, accompanied by sweet malty notes. Mix with ginger ale and a good squeeze of lime. 
6) Lyre's Non-Alcoholic American Malt
This is a bourbon substitute made by an Australian brand that makes a huge range of non-alcoholic drinks to use instead of rum, gin, amaretto etc. The brand is named after the Australian Lyrebird, which is renowned for being able to mimic the calls of other birds. 
How does it taste?
Smooth caramel and a hint of oak with a slightly spicy finish. Makes a great Old Fashioned substitute, see here for more recipes.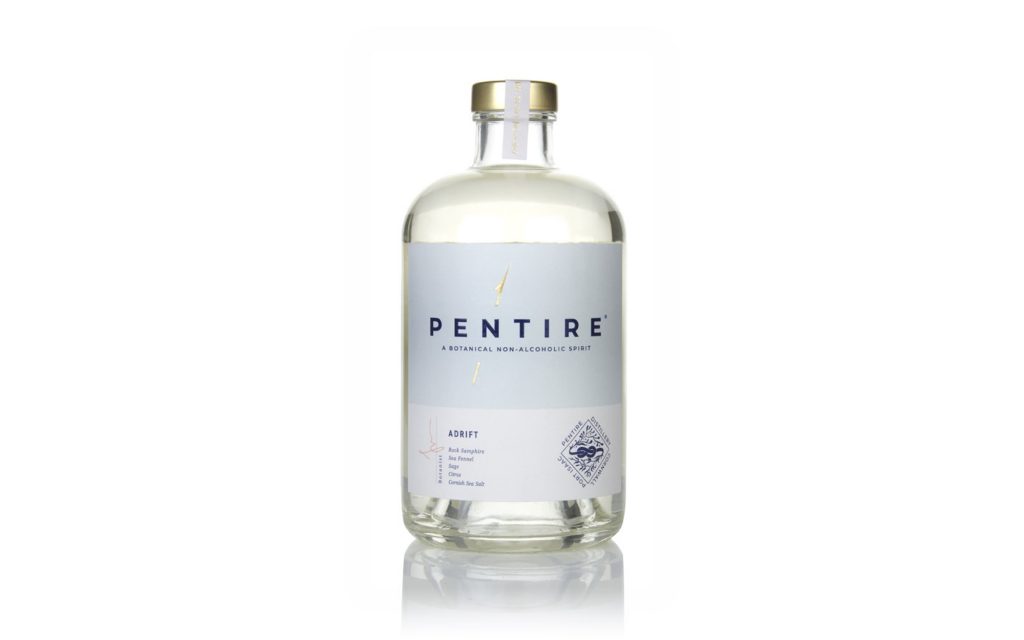 A uniquely maritime spirit, this is inspired by the North Cornish coastline and made from botanicals including rock samphire, sea fennel, sage, citrus and Cornish sea salt, either sustainably sourced or organically grown. 
How does it taste?
A hint of anise, salty and herbaceous notes intertwine, with a dash of lively citrus and mineral sea salt, with a warming finish. It's great with tonic and a twist of lemon peel.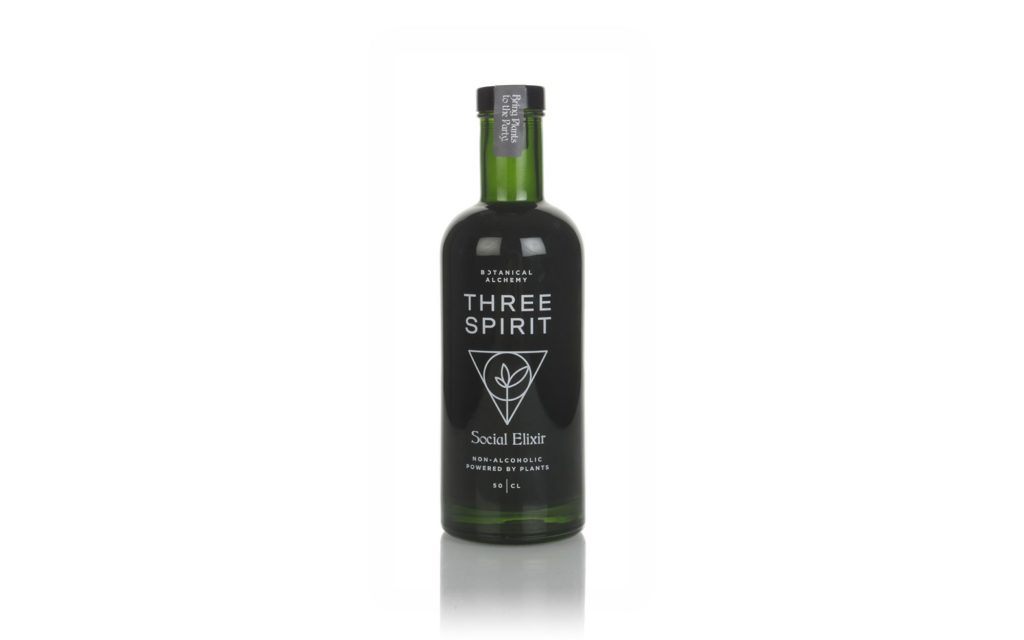 After much experimentation, the Three Spirit team of botanical alchemists settled on 11 plant-based ingredients from around the world, including lion's mane, cacao, damiana, and yerba mate. 
How does it taste?
Stewed fruit and banana aromas fade into rich notes of dark chocolate and coffee. Makes a great Espresso Martini, details here.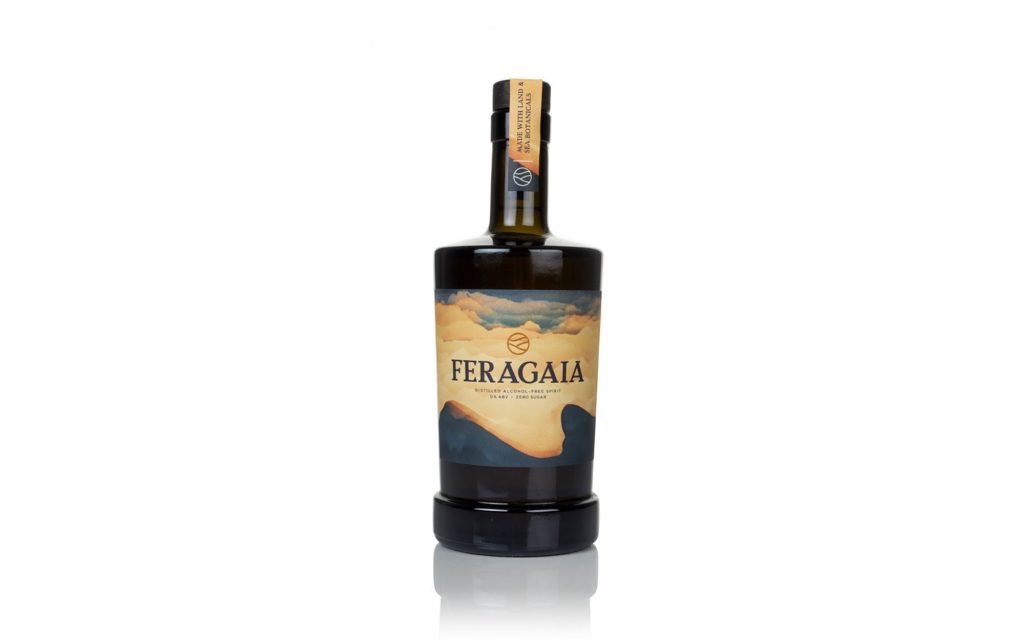 Feragaia is a Scottish alcohol-free spirit marrying 14 botanicals including seaweed, bay leaf and chamomile. Before bottling, it's then blended with Scottish water. Feragaia means 'wild earth', taken from Fera in Latin meaning 'wild', and 'Gaia' in Greek mythology translating to 'earth'.
How does it taste?
A floral top note leads into earthier root flavours, with a balanced salty note and a warming, spiced finish. Try it with ginger ale and a sprig of mint to make what Feragaia calls a Winter Wanderer.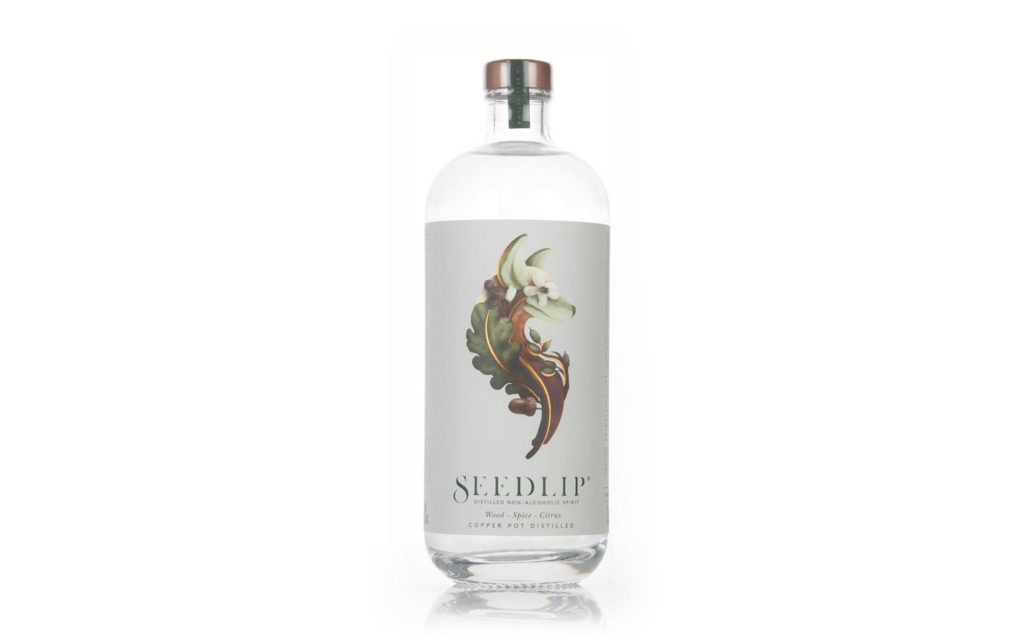 We had to include the mighty Seedlip, the brand that started it all. Some people love it, it has five star ratings galore, and some people don't, but there's no denying its influence. This version is based around allspice, cardamom, grapefruit, lemon and oak.
How does it taste?
Warming (almost Christmas-y) notes of nutmeg and clove, with a balancing sweetness of fresh citrus. Serve over ice with tonic and a pink grapefruit twist.